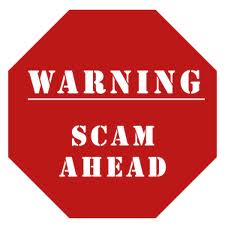 Next in the series from our intrepid and dauntless Special Correspondent Natasha Boris, investigating the claims made by the IAS concerning their wondrous accomplishments of bettering the state of the planet.
The Good, The Bad and The Ugly – Part 4 Creating a Drug Free World
by Natasha Boris
It is pretty universally agreed that drugs and their abuses are a problem in today's society. There is no doubt that a person addicted to drugs can do strange and awful things and will usually harm many people in the process. A real and lasting solution is what every person who has loved an addict dreams of. Parents are willing to go to the ends of the earth to help ease their child's suffering, and will pay almost anything to see the brightness return.
Hubbard developed several processes to address drugs and their effects on the mind realizing that these chemical dependencies not only affected the body but impeded spiritual gains and advancement. The Purification Rundown, a sauna program to sweat out toxins, has its roots in history going back thousands of years. The Objectives processes after a good Purif can help orient a person in the present and feel causative over their environment. These things have been shown to work effectively on many people.
But what is the IAS's involvement in freeing our society from the damage of drugs? Narconon has boldly stated that they are NOT a Scientology organization. Then why is the CoS defending them? Why is the IAS promoting their achievements?
We have to say, it was not hard to find results when we Googled "Narconon" but we wanted to dig in to some of the lesser-known facts that the IAS has stated, instead of rehashing the ones making headlines in recent months.
"Narconon Arrowhead is the largest private residential drug rehabilitation center in the world, accommodating 230 students…Thanks to the continuing support of IAS members, Narconon Arrowhead is not only saving lives by applying LRH's drug rehabilitation technology, it is launching a planetary assault against the scourge of drugs."
This first statement is a flat out lie. We were able to find in less than thirty seconds this facility that offers over 700 beds, right here in North America. Another on this list has 251 beds.
The second statement contrasts sharply against the well-publicized recent deaths in Oklahoma. According to Wikipedia there have been at least 10 known deaths at Narconon facilities since 1984. While many people may have had successes and their lives saved by Narconon, we were unable to find any Google results of these that were not sponsored by Narconon or CoS sites.
"Narconon groups or centers have opened in eleven new countries, including Austria, Belgium Latvia, Pakistan, Serbia and Vietnam. Narconon now operates in 37 countries with 183 centers and groups. Every eight weeks, a new Narconon facility opens somewhere in the world."
This was so quickly disproven as to be almost funny. According to Narconon's own website there are only 46 facilities. Most of these coincide with the data from this site, which while not updated since 2002 gives a pretty good picture of the state of things.
"In one study of 2,045 students who received Narconon drug education, 86 percent of those who had considered the possibility of using drugs in the future said they had changed their minds, and 42 percent of those who had previously supported drug use reported they no longer did."
There is no citation on this study and searching for scholarly papers on Narconon netted two interesting results. The first was a program evaluation done in 1975 in Delaware. It has some very interesting numbers. We were not able to get access to the full text of the second, but we did research the Institution that authored it, the Foundation for Advancements in Science and Education. This article explains who FASE is and how it is linked to the CoS. If anyone has a copy of the "Narconon Drug Education Preliminary Analysis" authored by FASE, we would ask that you please email it to us at justthisgal@hushmail.com. We're very interested. 
"To give parents and educators a better understanding of the drugs their children are exposed to, the Church of Scientology published Drugs and Children: What to do. These booklets have been funded by IAS grants and have been distributed as a public service by Churches of Scientology and individual members of the IAS throughout Europe."
Searching "Drugs and Children: What to do" resulted in one Google result, from the IAS and no news hits. Adding "Scientology" produced exactly one more link referencing this booklet.
Narconon has been taking quite a drubbing in recent months. A quick search on Twitter shows the current state of the public's opinion.
As always if anyone has any information on the current state of affairs from their local Narconon chapter or knows of any activities taking place (good or bad) on the war against drugs by the IAS, please share in the comments below!