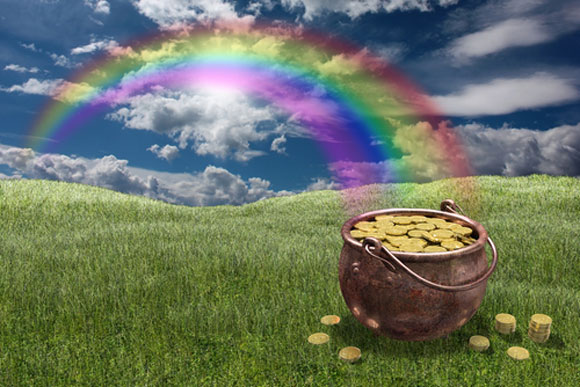 Here is another in the apparently endless stream of "successes" from people who are OT VIII and then get roped in to do Super Power.
One for one, they proclaim that Super Power "got them into PT" and "handled things I had not handled on OT VII and OT VIII."
Huh?
Here is what is so strange about this. Hubbard never claimed Super Power was "above OT levels" — in fact, it was specifically designated for "St Hills" as something to sell people who went Clear on NED and thus were not able to be sold Power Processing. This was way back in "Ron's Journal 30" in 1978 (where he promised it would begin delivery in 6 WEEKS):

Super Power was been made "confidential" for marketing reasons (Power is "confidential" and it could not be "lesser" than Power) – but it contains NOTHING secret or stranger than Grades procedures. Except for the overhyped "perception drills" which like everything in scientology today is all about the MEST. The "drilling" of perceptics is not even a big deal – it is the assessment and auditing that is supposed to be the big deal. Remember when Hubbard announced Super Power would be available "at St Hills" in "6 weeks" there were no "space opera" drill stations for anything. It is all a later invention to make it seem sexy — gyroscopes and oiliness tables. What happened to theta being senior to MEST?
Here is what Super Power is in fact – written by the person who did most of the compiling, Dan Koon. Super Power – The Facts.
It's a bunch of correction lists and assessments. Resolve your study bugs. Remove false data. Clean up wrong ethics conditions and actions. Much of it taken from 1950's and 60's lectures and write ups. Really just a lot of old stuff repackaged for new use. Not nearly as arcane as OT VII or OT VIII.
Isn't it funny that in their desperation to promote Super Power they constantly diss OT VII and OT VIII? And apparently nobody notices or cares. But this sort of thing does seep into people's consciousness after a while – the constant barrage of "successes" about how the Student Hat/Purif/Objectives/Basic Books/ACCs/Running Pgm/Super Power exceed the gains and bring stability and whatever else that these OT VIIs and VIIIs have not achieved before.
"I went back to kindergarden/grade school/summer camp and learned so much more than I did on my Master's Program" – can you imagine this statement? It's what scientologists say all the time….
And it is probably part of the reason the OT Levels have lost their lustre and they have such a hard time getting people onto them. That and the exposure of the true content of these levels on the internet. But that is NOT what effects scientologists, they do not look at this sort of thing on the internet, and if they do they "know" it is just "squirrel."
Scientology is doing an effective job of erasing the mystique of the OT levels that has for so long been the carrot that kept people going.
From: markthekeyman
Date: Thu, Jun 30, 2016 
Subject: Super Power
Here is the success story I wrote when I attested to Super Power:
Today I finished Super Power. Some of the gains I had include knowing that the gains won't end after I attest. I am much calmer as a being. I have a great certainty of myself as a spiritual being. I understand why the tech we have works like magic. Because it is magic, the real thing, not card tricks. This is pure magic without relying on tricky, fast finger movements or deceptions. Super Power made it real to me that we really have tapped into the source of life energy. Another benefit is that my perception of present time is greatly heightened. I rehabilitated 57 separate perceptions. I also know that these abilities to communicate with myself and the physical universe will continue to increase whenever I put my attention on them. Super Power was, for me, very light auditing, changing a lot of considerations that impinged on my certainty.
I have done OT VIII and Cause Resurgence and these actions, as powerful as they are, never touched on the areas that I looked at on this action. With the gains of the Super Study Rundown I have a new freedom to study without being affected by considerations that might reduce my reach to learn. I look forward to continuing my study of the 3rd ACC
with a greatly increased ability to duplicate. My auditor , who was obviously a Super Power completion himself, was totally easy to talk to. I admire his persistence and excellent metering. The staff in the perceptic drill area are very validating, to understate it. The case supervisor, who is invisible, was efficient and standard. Also, the fact that I completed this cycle plus 4 days of set ups in less than three weeks speaks of a well drilled, tone 40 theta factory that has no equal. I strongly recommend this Rundown for anyone who is alive. It will put you in a condition where you can expand that aliveness forever.
I am very grateful to all who helped me accomplish this. Without help, none of us would get much of anything significant done. I especially acknowledge all of us who helped put the building there to deliver this service. Also, the Religious Technology Center, COB, all the staff, and my wife. I thank LRH for giving us this priceless gift. I hope you take advantage of it soon.