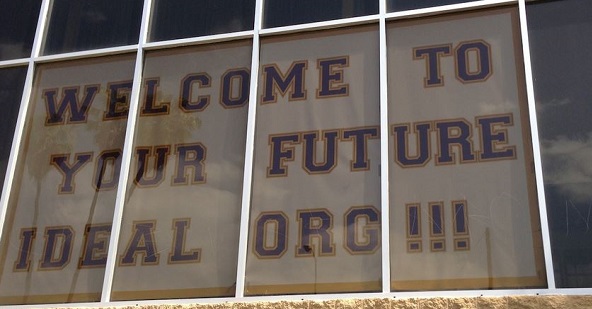 Things keep popping up showing the desperation within the bubble.
This is one of the strangest in recent memory.
Sharron Weber, the Captain FSSO — the woman responsible for moving every human being on earth through OT VIII, the first "true OT level" has so little to keep her occupied that she is sending out letters begging people to come in to do filing at Valley Org.
This is really what she is spending her time doing? Tells you how many people are moving through OT VIII — I bet they are lucky if they get one a week…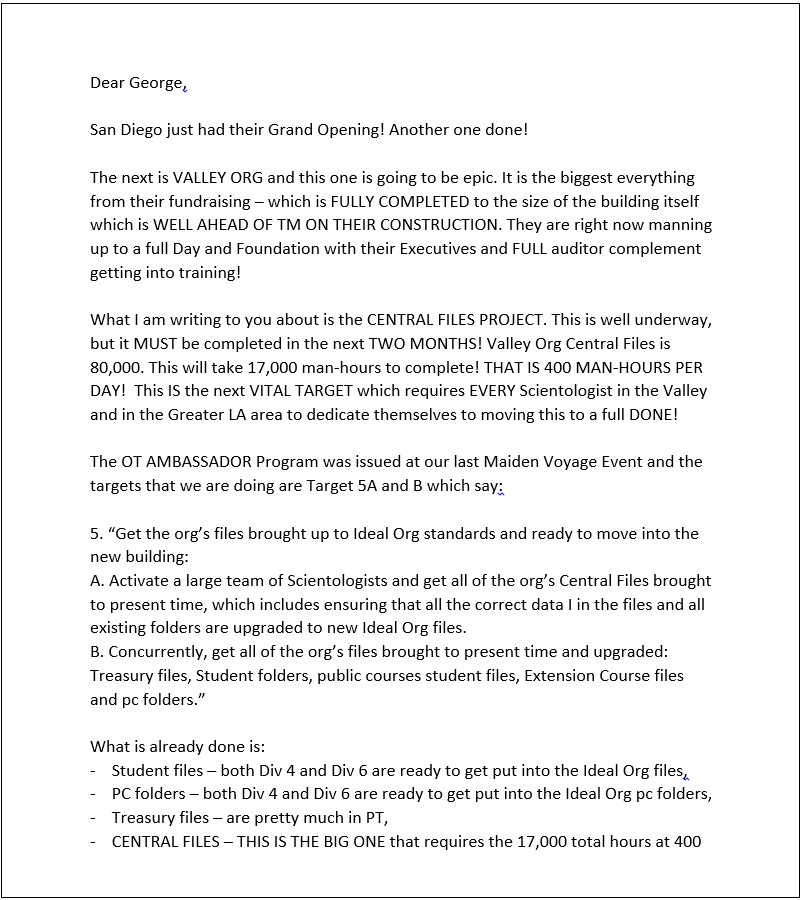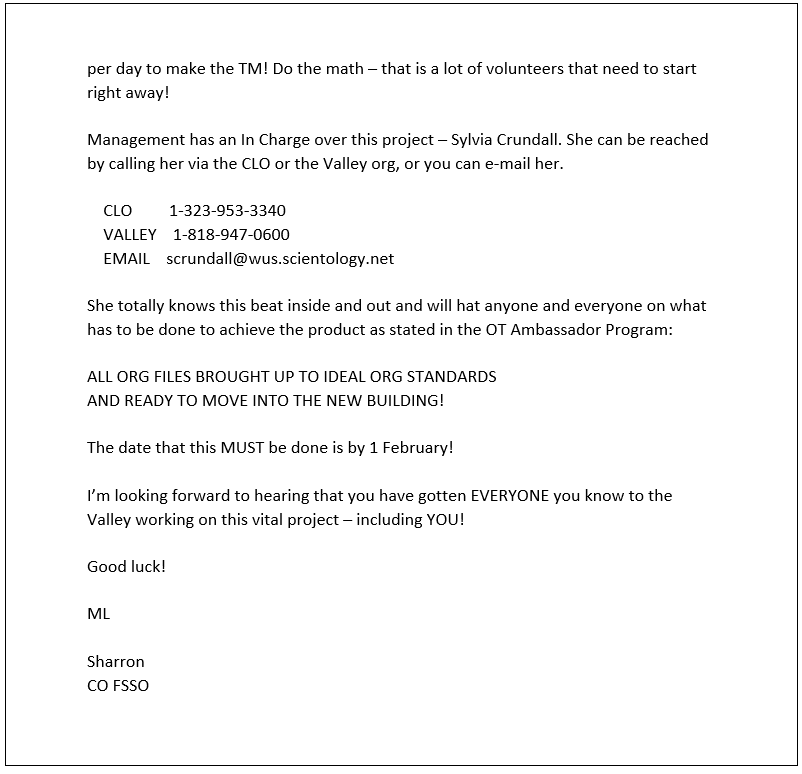 Don't forget (as if any readers here need reminding…) to watch A&E tonight. This episode focuses on the Bridge and tells the story of Mary Kahn and family (she comments here as McCarran).