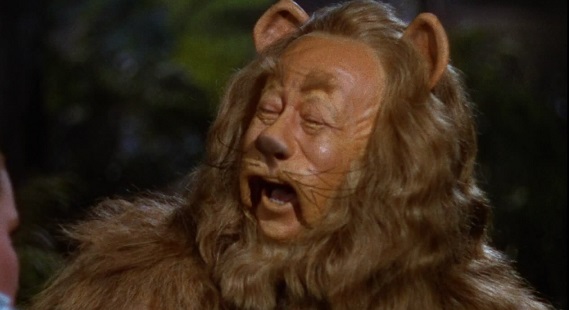 Alex Gibney and Lawrence Wright stand and face the general public and media to discuss and defend their film.
David Miscavige hides, while directing anonymous smears against Gibney and Wright and those who appear in his film.
Why is it that the "ecclesiastical leader of the scientology religion" is unable to stand up and speak on behalf of his (admittedly dwindling) flock? Why isn't he setting the example and going on TV or being interviewed in major publications to present the "scientology side"?  And after refusing repeated requests to be interviewed, they then whine that the "media refuses to speak to us" and "always get it wrong."
Funny how the shoe is on the other foot when Freedom magazine (or Miscavige himself at his Nuremberg rally style events) rants on and on about the horrors of psychiatry? Never seen them even ASK a psychiatrist to participate in their "exposes"? Yet, they proclaim themselves to be conducting "journalism in the public interest."
And also funny that they don't include any response from me (or anyone else) to their smears? Why not?
This is scientology media handling 101:
1. Hear a story is being worked on and ignore it.
2. Don't respond to requests for interviews.
3. Hope the reporter/filmmaker goes away because they are getting no cooperation.
4. Brief lawyers if it appears that pretending it doesn't exist isn't making it go away.
5. Send threatening lawyer letters.
6. Do everything possible to find out who the media is speaking to (and if they cannot find out, just allege they are in bed with certain people).
7. Send "D/A" packs on the people thought to be in the show. Smear anyone and everyone possible.
8. Proclaim there is nobody on planet earth qualified to talk about scientology except a scientologist in good standing, none of whom will talk.
9. Keep up a constant barrage of letters asserting the story (whatever they assume it is) is wrong and insist that the REAL story they SHOULD be covering is the "massive international expansion" of scientology that is demonstrated by their real estate portfolio.
10. Continue to refuse to  be interviewed.
11. Continue to threaten dire legal consequences if the now almost completed piece seems that it will see the light of day.
12. As the time nears for publication/release, send a contingent of "people who will tell you the real story" to wait outside the offices. Nobody will talk on camera or agree to an interview, but they are all "ready to communicate".
13. As soon as the piece is published/aired — start smearing the author and everyone mentioned with anonymous pieces that proclaim that everyone who participated is a part of a conspiracy and a bigot.
14. Buy airtime to get "scientology's message out" by linking to the anonymously written smears.
15. Continue to refuse to be interviewed while proclaiming "they didn't listen to our side of the story" and "it's just a one-sided hatchet job."
16. Accuse everyone involved of being bigots/haters/money motivated etc etc etc.  Continue to refuse to be interviewed.
17. Proclaim that "we weren't interviewed for the piece" while continuing to refuse to be interviewed.
18. Whine some more, while continuing to refuse to be interviewed.
19. Keep whining.
20. Pretend to be persecuted.
Scientology could rightly be known as the "Anonymous Smear Religion." They want to be seen as the paragons of virtue, champions of human rights and great proponents of free speech. And they want to be regarded as a real religion. The problem is they don't ACT like a religion. They rely exclusively on the IRS determination of their religious status and contemptuously ignore public perception. And then they wonder why everyone laughs at them. The Catholic church didn't create anonymous websites smearing journalists who exposed the activities of pedophile priests. The public would have crucified them had they done so. Let alone if the Catholic church had put out anonymous smear sites about the VICTIMS of their abuse…. It's just not what a real religion does.
But Miscavige and Co jump up and down and DEMAND they be afforded the respect of a legitimate religion. But they don't act anything like one.
Scientology's media playbook is one page long, written in crayon and smeared with pouty tears. Everyone in the world can see it for the ad hominem sleaze it is.