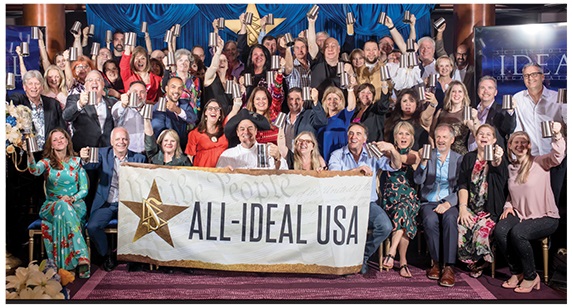 There is so much wrong with this that it's hard to wrap your wits around.
These Ideal Org Whales have become like the privileged aristocracy of years gone by who sat drinking champagne while the peasants were ground underfoot. They believed themselves superior in every way and acted as such. So too the scientology moneyed "aristocracy."
These buffoons organized a junket to the St Regis Resort and Vanderbilt 5 star hotel in San Juan to bring their "help" to Puerto Rico…
A little salsa dancing lesson.  A breakfast cruise. A bunch of toasts. And dressing up like the old aristocracy. Some help.
And they start by trying to bootstrap themselves onto the efforts of Lin Manuel Miranda to bring Hamilton to Puerto Rico to help raise awareness and money to assist those still devastated by Hurricane Maria. It is an ongoing humanitarian disaster. There are STILL areas of Puerto Rico without power and with destroyed, unrepaired infrastructure.
The whales idea of "real help" is to raise money FOR THEMSELVES to buy a gaudy, oversized building that will never be used. Way to go guys.
They sat there for "photo ops" raising their glasses and toasting themselves while outside the doors of their 5 star accommodations, the suffering went on. They did not give a damn. I doubt they even noticed. They were there for a junket – telling themselves they were doing God's work to help Puerto Rico. In fact, as they proclaimed this trip helped the entirety of the United States, the whole world even…
The gushing statements at the end from some of the participants really cap it all off. They pat themselves on the back for "really caring" about "salvaging our fellow man", people who are the "best of the best when it comes to getting things done" and that this "event" "moved a tremendous amount of TA for the USA." I don't want to keep piling on here, you can read this garbage for yourselves.
These people are SO deluded and SO out of touch with reality. And oh so arrogantly full of bullshit about their own self-importance.
Really sickening.