Yesterday a new tweet showed up on my feed from Freedom Mag: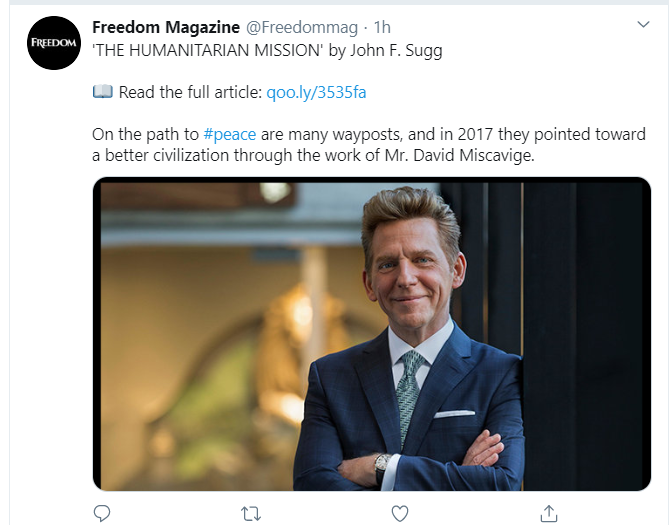 Wow, I thought, a new piece of brown-nosing has appeared in Freedom magazine, lauding the many supposed virtues of Dear Leader David Miscavige. These things usually appear when Miscavige is concerned about too much negative press about him and "nobody is defending him." Some minions are ordered to come up with something to make him look good and it is pumped out.
I clicked on the link: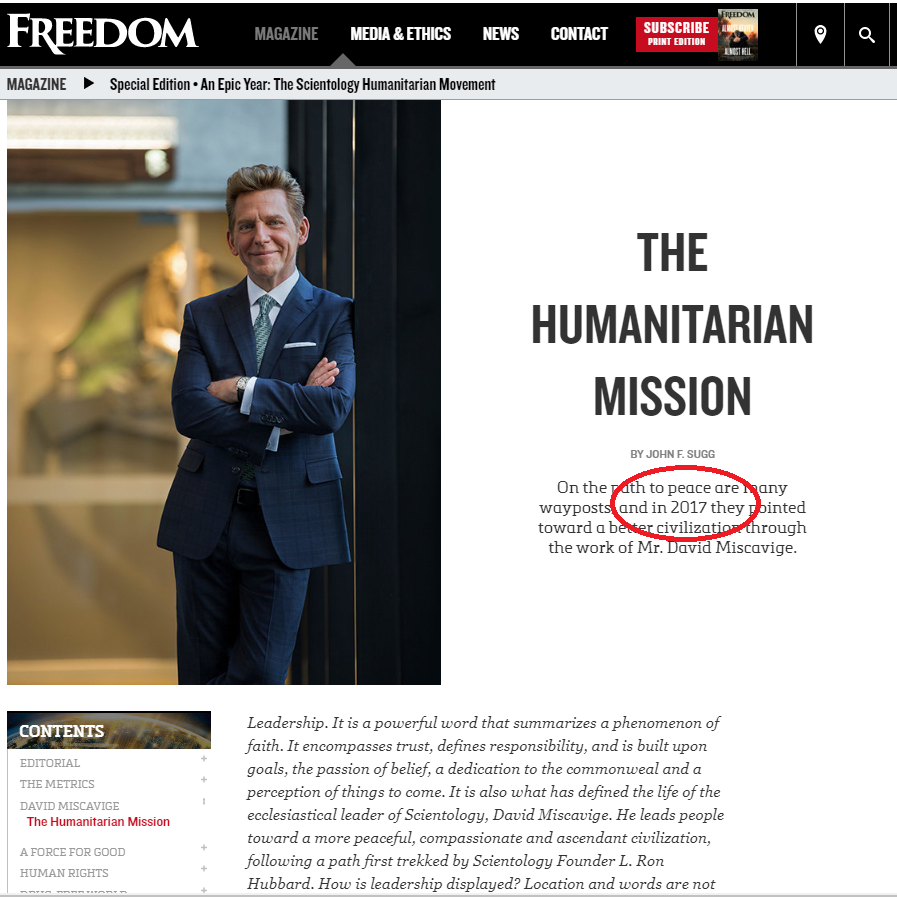 Oh, it's just old stuff being rehashed.  They couldn't even come up with anything new. The end of the article gives the flavor of the hype it contains:
David Miscavige's leadership is expressed in a multitude of endeavors to build Scientology. But the pinnacle of his work is ensuring through his dedication and actions that he challenges and inspires Scientologists the world over to broaden their responsibility for their fellows, and thus bring unconditional help to this world.
Leadership. Vision. Commitment.
David Miscavige.
Apparently, they don't have anything new to say about the "ecclesiastical leader of scientology"? Just a bunch of vague praise and announcements that he has presided over another ribbon yanking ceremony somewhere and some forced-perspective staged shots with minor, little-known "officials" still ignorant enough to want to pose with him.
So, I checked into the davidmiscavige.org site to see if there was anything new expounding on his virtues.
Oh dear, that one is also out of date. The "top story" there is that Miscavige was presented with a phony medal: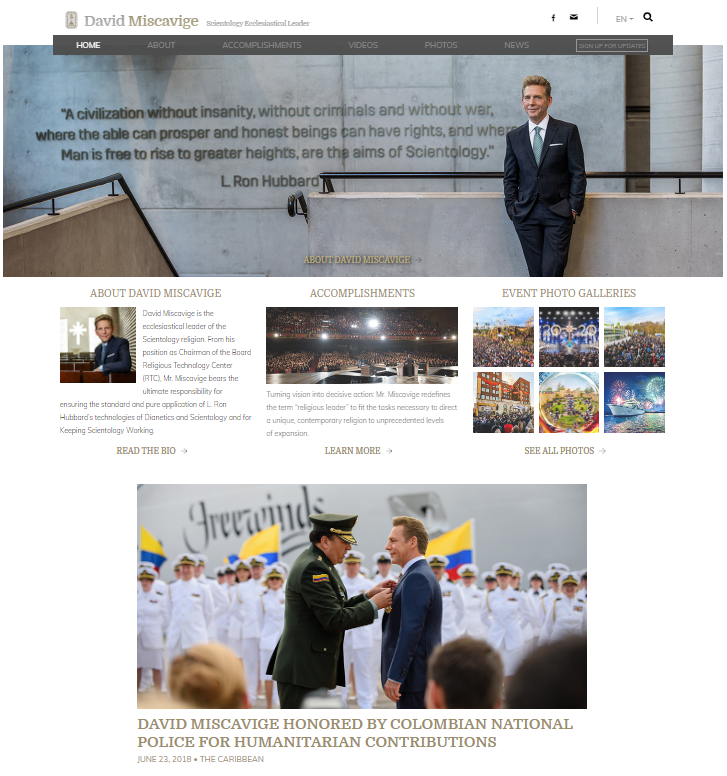 Stay tuned, someone is going to be in trouble now. There will be new material added soon and one or more people will be "shoveling shit in Louisiana" to quote General Patton.
PS:  Is it just me, or do recent photos of Miscavige seem to indicate he is morphing into a live version of Alfred E Neuman?