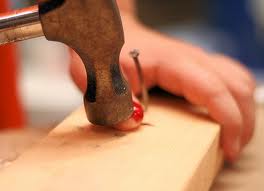 Apparently hushmail didnt solve the problem, so now they have a new message right at the top of the OTC minutes:
Note: The minutes are for the sole use of Valley OTC members. All members receive a copy. Please do not forward the minutes to anyone else for any reason.
Apparently there are all sorts of measures being taken to try to stem the flow of information outside the bubble. One might ask why that is of such concern. Of course it is merely information they WANT to impart to the "OTC members" — if it is true, how could it be so damaging? But that is like asking why if you are opening a building that you hope to get new people to come into, don't you allow them to the opening?
Anyway, some people inside the bubble are commenting that suddenly they stopped receiving the usual torrent of mail and other comm from orgs – quite arbitrarily, without having being deadfiled or even doing anything to warrant it. It appears the local OSA personnel have been told to take anyone even suspected of being disaffected – or just no longer active for a long time – off non-promotional mailing lists. The OTC I/Cs have been ordered to scrub all inactive members from their lists as a priority.
As for the OTCs, their structures are becoming increasingly regimented, with the "OT Ambassadors" and even normal OTC members taking on duties that have always been done by staff (like Claire Taylor – the regional OTA I/C for the LA area – doing event call-in; or Sally Jensen, who is the "Continental OTA I/C Americas").  Some have speculated that this is to offset dwindling staff numbers.
But, despite the fingers in the dikes, the flow of OTC emails has not abated.
Date: Mon, 14 Apr 2014 
From: Valley Org <valley@scientology.net>
Subject: Valley Org OTC Minutes, April 8, 2014

MINUTES
VALLEY ORG OT COMMITTEE MEETING
April 8, 2014

Note: The minutes are for the sole use of Valley OTC members. All members receive a copy. Please do not forward the minutes to anyone else for any reason.

ATTENDEES Kathy Welch, Kathie Heard, Mary Lee Krackow, Karen Brown, Charlene Thorburn, David Wilson, Scott Kreisberg, Mark Anderson, Kathy Di Galbo, Ralph Temps, Bob Brooks, Linda Massey, Bob Welch, Vered Ziv, Avner Golan, Bo Ellison, Marty Kassowitz, Bobbi Kassowitz, Lauren Perreau

Kathie Heard and Kathy Welch opened the meeting.

Mary Lee Krackow recited the purpose of the OT Central Committee.

STATS

Division 1 – Karen Brown

Active Members – Up from 47 to 58

Division 2 – Kathy Welch for Mary Elizabeth Glosup

Gross Income – Down from $3046 to $191

Division 4 – Kathy Welch for Tamara Dahill

# of Volunteer Hours – Up from 236.25 to 237
# of all GAT2 starts – Down from 10 to 4
# of Events & Briefings Held – Down from 1 to 0
# of Books Sold – Down from 2 to 3
# of Pre-OTs onto their next step – Even at 0
# of Clears onto their next step – Up from 1 to 2

Division 5 – Kathy Welch for Mary Ann O'Donnell

# of Route to Knowledge starts – Even at 5

Division 6 – Charlene Thorburn

Meeting Attendance – Up from 21 to 35

Kathy Welch mentioned the successful action two weeks prior of having the OTC members who were present at the meeting call and / or text others to increase the OTC meeting attendance.

ANNOUNCEMENTS

The Int'l Landlord's Office prepared and sent over two surveys. All the OTC members took the survey data with each other and handed in the results. This action begins a project to get several hundred surveys done prior to the marketing design step in our new campaign. Friday at PAC Base there is a combined graduation for all LA area orgs. This will be a good time to get many surveys complete. Everyone in Los Angeles should be getting Valley done!

Jennifer Jacobson announced the Dianetics Anniversary International Bookathon starting April 10th through April 17th.

Reminder: Carol Loweree announced new events coming up on April 10th "Truth about Gangs" with a Mission Statement. And a Happy House WTH event on the 12th.

Carol and Kathy Morrill are helping with organizing and production with community groups in the Valley.

On the 12th of April, "Salute the Kids" Event will present the Drug Free Marshalls from 10am to 2:00pm at Reseda Park at Victory.

Reminder: On May 17th the 9th Annual Poker Party at "Bart Simpson's house" is being produced by our own Honorary Mayor of the Valley. Please tell your neighbors they are welcome. 1:30 pm to 8:00pm

Valley Week at the Freewinds was announced for May 1st – 8th. Package price includes flight, accomos and a week of special events. Ports of call include Barbados, St. Kitts, Dominica, St. Lucia and Antigua.

Reminder: Dean Glosup dressed up to support Our new theme is "Ride to the Finish!" Target is move up to 6,000 donors.

Reminder: Carroll Loweree announced the "Love It Forward" program: promoting random acts of kindness! She briefed us on the program and recent activities.

OTC members went into production completing surveys on all OTC members. The meeting was ended.
Income $191?  All GAT2 starts 4? Books sold 3? Pre-OTs on their next step "even" at 0? Hardly straight up and vertical right there in the Valley, so close to the Ideal PAC and Ideal Pasadena and not far from the Ideal Orange County and Ideal Inglewood, all BOOMING and creating a huge and expanding field. And poor old Valley isnt seeing any of it….
And that Kathy Welch sure seems to be busy…. (Or everyone else is just slacking off)