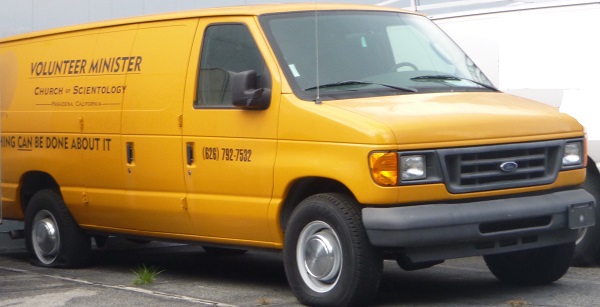 Once again, the "largest private relief force on earth" has swung into fundraising and photo op action following the deadly tornados in Kentucky.
As you can see, the ideal orgs in Nashville, Cincinnati (actually located across the river in Kentucky) and Columbus poured thousands, hundreds, tens of a few people into the relief effort a week or so after the event. They never said they are fast, just the biggest.
Actually, the ideal orgs in the region, despite having yellow vans, are not the ones coordinating the effort, it's being handled out of Los Angeles.
This is a shot of the CC Nashville parking lot I took in 2015 — it proves they did have a van then, with no flat tires, though no cars in their parking lot…