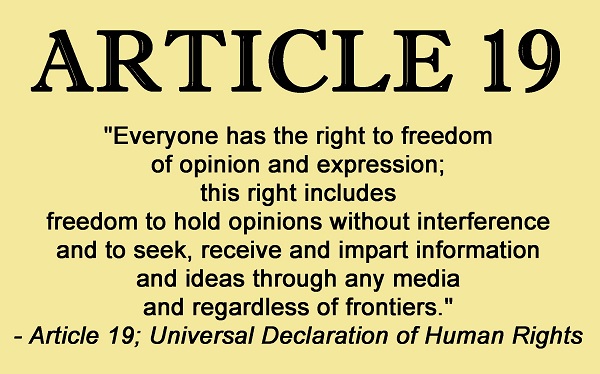 Here is a new invitation being circulated among the "humanitarians" of the world.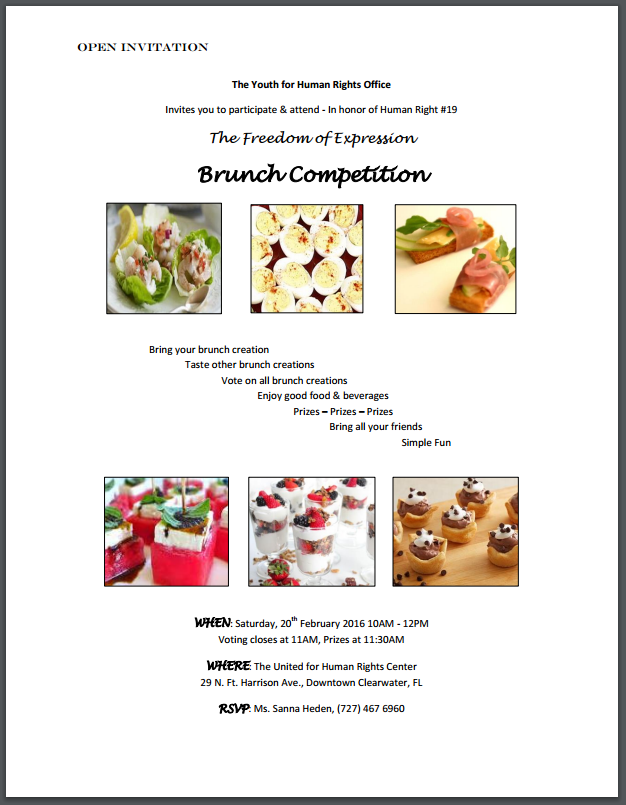 Wonder how this "Open Invitation" for "The Freedom of Expression" would work out if your expression was something not entirely fawning about David Miscavige? Or L. Ron Hubbard? Or scientology? Or what if you showed up bearing a cake iced with "Where's Shelly Miscavige?"
They are literally inviting everyone/anyone: this invitation accompanied a note inviting a declared SP to attend this event.
But then again, this is the email address of the originator: SCN_LFBDFN@ It doesn't fill one with certainty that this individual is operating 100% in the real world.
Do you think the Youth For Human Rights subscribes to the idea that everyone has the right to religious freedom? Even including the right NOT to be a scientologist? Or more specifically do you have any rights if you have chosen to no longer be a scientologist? In the eyes of scientology this is clearly a worse sin than never having been on in the first place. But a tip for the scientologists who claim to be the champions of the Universal Declaration of Human Rights, Article 18 states: Everyone has the right to freedom of thought, conscience and religion; this right includes freedom to change his religion or belief, and freedom, either alone or in community with others and in public or private, to manifest his religion or belief in teaching, practice, worship and observance. Wonder what they think about this human right?
One would imagine with an organization that professes to be all about freedom of speech and freedom of religion and human rights that they would be willing to welcome those with views that don't match theirs…
But of course, that is wishful thinking.
Anyone want to test the waters and show up for this "All Are Welcome" "Open Invitation" to celebrate "Freedom of Expression" and express an opinion that David Miscavige is less than God-like? Or that scientologists are not tolerant of others' beliefs…
Show up with a tray of deviled (SP'ed"?) eggs and you should be welcomed.
A final thought on the subject: