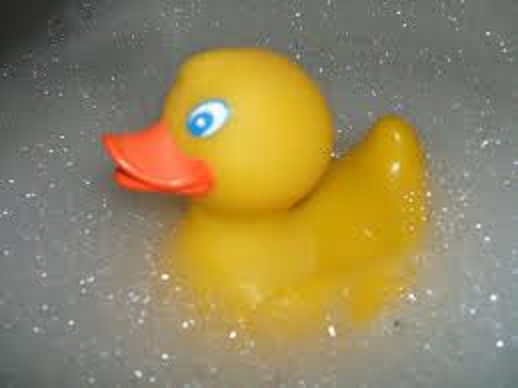 Sent in by one of our Special Correspondents who monitors the Scientology Facebook groups.
I am at a bit of a loss for words over some of this stuff. But it does give some interesting insight into life inside the bubble that is fundamentalist Scientology.
1) How pathetic. And how many people do you think are in this boat?  And its not even seen to be something odd.  Either that one of the most powerful beings in the universe cannot afford an emeter, or that an emeter is priced out of reach.  The poor fools who have been on Solo NOTs for years, spending all their disposable income to travel to Flag for the pleasure of being sec checked twice a year, MANY of them are now broke. 
This could be called the "EP" of corporate Scientology at this point. No more bank…. account.

 2) OT VIII redoing Objectives — "been on it for a few weeks"…. Lotsa luck Cara. Another of the most powerful beings on earth sent back to the bottom to start over again. Amazing how they keep falling for this? I wonder how these people justify in their own minds that their astonishing wins that they wrote down and/or announced publicly when they "completed" their Grades, or OT III or NOTs or OT VIII were not quite real? No cause over life? No truth revealed? How do you "undo" being cause over life to now be posting on facebook to try to find someone to help you get through Objectives?

3) Have you been living in a cave Gloria? You cannot get people to come pick these things up for free. There are garages full of them all over the world (those are the people who are afraid to throw them away because it might come up on their 6 month check….)

 4) "GAT II Purif" is better than the other Purifs because they charge you more for it. And what a remarkable result. Can no longer control her pencil….

 5)  Today I started AND finished… Woohoo, its lightning fast and you don't have to do a THING!

 6) Saved the best for last. A little Aussie humor about the joy of filing on Christmas — its the opportunity of a lifetime. Mind the exclamation points….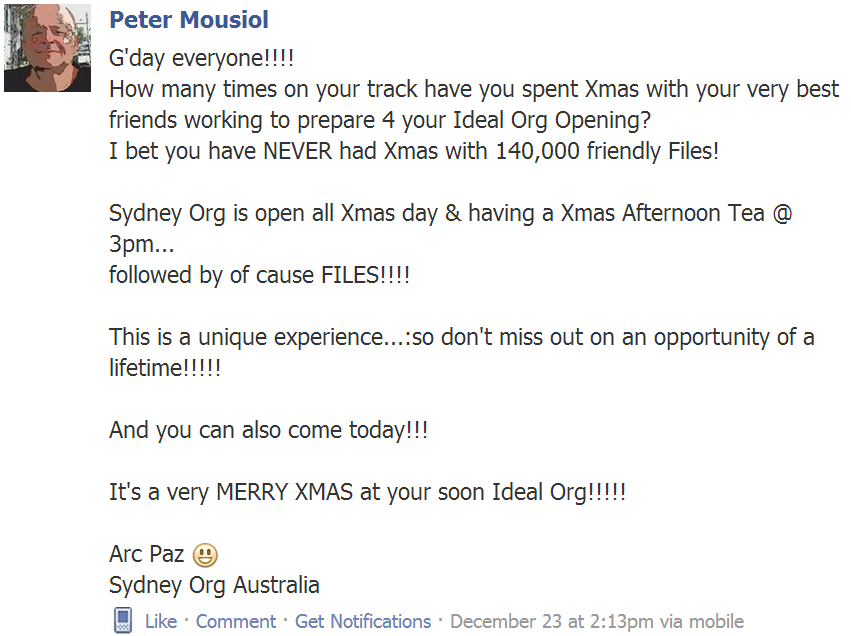 These are probably all nice enough people. I don't know any of them.
Bubble mentality much?
Sad.