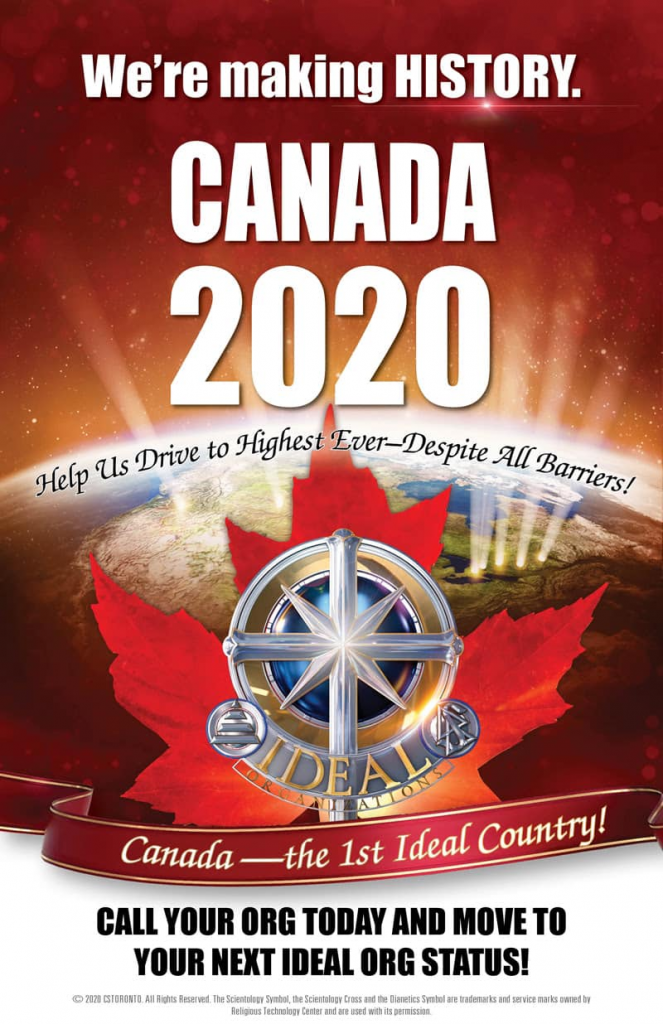 Hold on a second. The scientology definition of an "Ideal Country" is all EXISTING ORGS with "ideal buildings"… This is what they push all the time. We need an "ideal USA" — that does not mean an ideal org in every city. It doesn't even mean an ideal org in each State. It simply means, all the orgs that ALREADY EXIST need to have new buildings purchased for them (or in the case of Toronto and Los Angeles, simply renovate the one they have — which STILL isn't done in Toronto).
Scientology hasn't opened a new org anywhere in recent memory.
By this definition, the following COUNTRIES are ALREADY IDEAL!!
Japan
New Zealand
The Netherlands
Taiwan
Hungary
Colombia
Ireland
Belgium
Israel
The single orgs in those countries are "ideal" so they are "ideal countries."
Canada is LONG way away from achieving this objective. As above, they cannot even pull off Toronto and they have had that building since the insane "Ideal Org" push began nearly 20 years ago. And they have an "Advanced Org" that has been sitting empty and unrenovated for almost as long as that….
As I often say, the delusion in scientology is great.