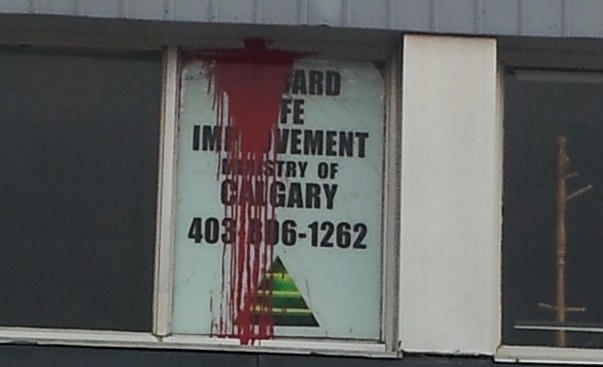 Another in the ongoing series exploring the "explosive international growth" of scientology and its "straight up and vertical expansion," according to the gospel of David Miscavige.
A Special Correspondent happened to be in Calgary recently and sent in this report.
Although not listed on the official church website, Scientology maintains a Mission in Calgary Canada.
According to http://scientologycalgary.org/ the "Church of Scientology Mission of Calgary" offers:
"a broad range of services from life improvement courses, such as how to be more effective at work, how to know who you can trust, study skills, and many more. We offer free lectures and films, individual counseling and coming soon, the Purification Rundown, the world's most effective detox program."
A course on "how to know who you can trust"? Offered by Scientology? Well let's go check this place out!
4310 MacLeod Trail SW
Suite 201
Calgary, Alberta
Canada
Hours of Operation:
Tuesday 5:00 p.m. to 9:00 p.m.
Thursday 5:00 p.m. to 9:00 p.m.
Saturday 12:00 p.m. to 5:00 p.m.
The Mission is on the top floor in the suite of offices to the left of the sign. The building is located on a busy commercial artery populated by run-down strip malls, car dealerships and fast food restaurants. Pretty much zero foot traffic.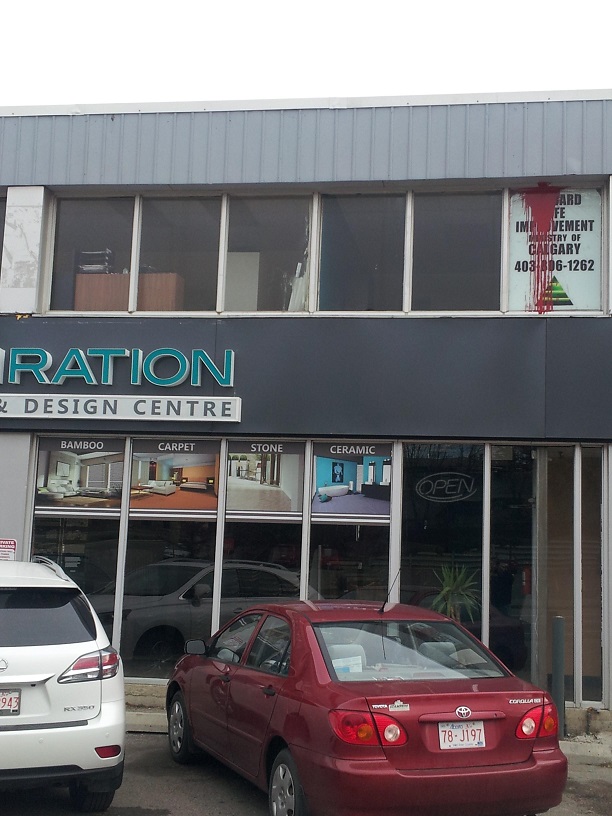 They share the upper floor with "M.T. Motors Used Auto Sales" who, apparently, also offer massages.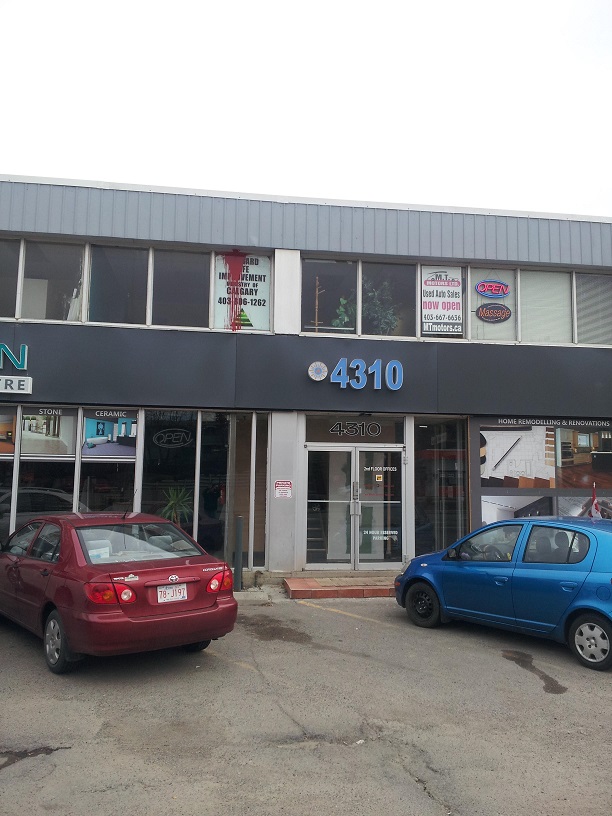 I'm assuming the text on the sign is supposed to read "Hubbard Life Improvement Ministry of Calgary" but as you can see someone from the local welcome wagon has already been by to visit. Scientology, making friends everywhere they go.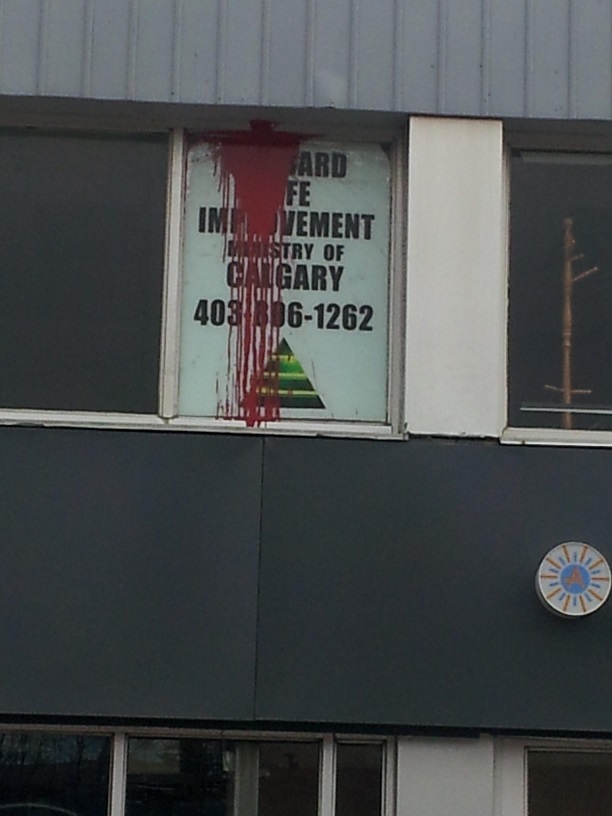 Just barely clinging to life. This really is ideal!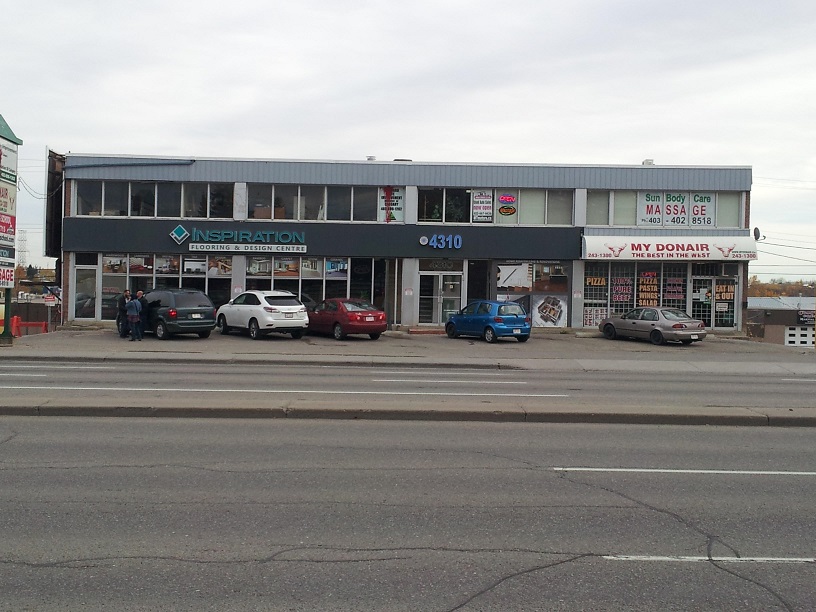 PS: According to scientology.org official website, there are a grand total of 5 scientology missions in the entirety of Canada.
Doesn't quite match up up to the ever increasing "11,000 churches and missions" the church keeps telling everyone they have. When it comes to scientology, the whole of Canada is flat out and vertical.