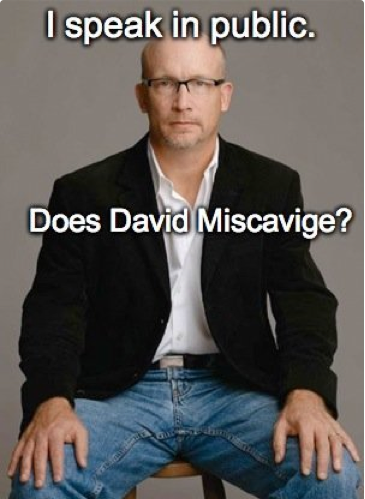 The Razzline is doing an effective job of "spreading the flap" — letting everyone know about the HBO "hatchet job" that is coming…
Working in league with the church, they are demonstrating remarkable prowess in making this the most well promoted documentary ever to appear on HBO, perhaps on television.
From:

Paul Clark [mailto:[email protected]]


Sent:

Friday, January 30, 2015 6:58 AM


To:

TheRazzLine Email Service


Subject:

Opinion. Re "Hatchet Jobs" on the church and the most recent movie.
Don't freak out and don't be effect every time some self-important jerk does a 'hatchet job' on Scientology. I've been on lines for nearly 40 years, watching 'them' re-cycle the same crap over and over. Some witch hunter gets the villagers all stirred up and they light their torches and march up the mountain. Except instead of finding monsters, they find us; people who are actually interested in them, who grant them beingness, who see their rightness and point it out. Who go about our lives working on bettering things and people. When the villagers can't resolve what they've heard with what they actually find, they put out their torches and go find something else to do. 
I have quite a few friends, acquaintances and in-laws who are non-Scientologists. They've heard all the same media crap, but since they like me, they don't bother trying to figure it all out. The ones above 2.0 stick. The ones below 2.0 leave (for some reason, I don't miss them). I have one good friend who has gone from absolute white-faced shock at finding out I was a Scientologist, to describing me to others as "highly intellectual" (which I find amusing as hell). I have another friend who is working on his second PhD dissertation, who told me I'm the only one he can discuss any topic with. It's all because of what I've learned from LRH. 
The point is, Don't sweat it when these media attacks happen. When a bully can't make you run, he finds someone else that will. 
End of Opinion.
Reading this, you cannot help but be impressed by the smug superiority and self-importance of Paul Clark. The hallmark of a true fundamentalist, Paul knows all and hasn't even looked.
I wonder how this "highly intellectual" individual manages to reconcile these two LRH "stable data":
HCOPL 7 Feb 1965 Keeping Scientology Working:
The only thing you can be upbraided for by students or pcs is "no results". Trouble spots occur only where there are "no results". Attacks from governments or monopolies occur only where there are "no results" or "bad results".
and this:
HCOB 1 May 1958: Signs Of Success:
Whenever we're really winning the squirrels start to scream. You can tell if somebody is a squirrel. They howl or make trouble only when we're winning.
So, Mr. Clark, is this "attack" the result of "no results" or is it because scientology is "really winning"?
What does LRH instruct you to think?
The thing you should be freaked out about is trying to get over the cognitive dissonance that riddles scientology like swiss cheese.  There are many completely contradictory statements of "absolute truth" both of which cannot be true. And yet, one is NOT allowed to think, one must follow what is written EXACTLY. Maybe the later reference is the correct one ("no results")? In which case, why aren't you "raising the torches" with your villagers to get the horrendous (it's got to be horrendous right? The attacks are coming thicker and faster than any time in history) out tech being handled in this "golden age of tech"?
What a conundrum.
Probably better not to think at all Mr. Clark. Your brain might explode….
BTW: I think you are going to find this is not the "same crap" that has been "re-cycled" over and over. Though I suspect you probably won't "find" anything as you will be too "effect" and "freaked out" to watch the program in case someone disovers you peeked. That is the sign of a highly intellectual individual for sure. No wonder it makes you laugh when people tell you that.
Concerning the Blog
Some readers have been experiencing problems with seeing the blog or formatting errors.
The technical wizzkids who so kindly help me with these sorts of things (being a neanderthal on such matters myself) have been working very hard to resolve the problems they have been made aware of.
If what has been done has not resolved your problem, please write it in the comments or email me and I will forward to those who know better than me to take further action.
If the problem you had earlier experienced has now been solved, would like to hear about that too.