Reiterating something I have covered before on this Sunday morning.
The idea that you can be a scientologist and a Christian is a lie, yet scientologists claim this all the time to try to appear "normal" or "non-threatening."
You can see from the official IRS publication above listing the criteria the IRS uses to determine whether an organization qualifies for tax exempt status as a religious organization, that one of them is:
Membership not associated with any other church or denomination
During the quest to obtain exemption, scientology explained things to the IRS like this:
There is also another response to the IRS which is even more detailed — I don't have a pdf of those pages, but the following quote is from "The Church of Spiritual Technology's Explanation to the IRS As To Why It Qualifies As a "Church" Described in Section 170(b)(1)(A)(i)"  reprinted in the December 1993 (Vol. 8, No. 6) issue of The Exempt Organization Tax Review. 
The magazine gives as its source "Response to Final Series of IRS Questions Prior to Recognition of Exemption of CST Under Section 501(c)(3) As a Church on October 1, 1993. "
Footnote 6: Although there is no policy or Scriptural mandate expressly requiring Scientologists to renounce other religious beliefs or membership in other churches, as a practical matter Scientologists are expected to and do become fully devoted to Scientology to the exclusion of other faiths. As Scientologists, they are required to look only to Scientology Scriptures for the answers to the fundamental questions of their existence and to seek enlightenment only from Scientology. Thus, a Scientologist who grew up in the Jewish faith who continues formal membership in his synagogue and attends services with his family violates no Scientology policy or tenet. On the other hand, such a person is not permitted to mix the practice of his former faith into his practice and understanding of Scientology so as to alter orthodox Scientology in any way.
Yet, as I have covered in earlier posts here, scientology routinely takes the public position that you CAN be a scientologist and a Christian (or Jew or Muslim etc). Joy Villa has made a career as a social media "celebrity" by claiming on one hand she is a devout Christian who has faith in Jesus and that she believes she is "going to heaven after she dies," while also proclaiming herself a "dedicated scientologist."
Recently, blogger Stefani Hutchinson's did a piece on scientologist Ray Cassano, who in a meeting of the Clearwater Downtown Development Board took the lie to a new level. Not only did he proclaim he is "a Scientologist and a Christian," he also announced: "Most Scientologists are Christian."
You can see Mr. Cassano making his statement on the public record starting at 1:58 in the video below.
I have done some earlier posts debunking this common scientology lie:
Can Scientologists be Christians or Jews Too?
"I'm a Christian and I'm also a Scientologist"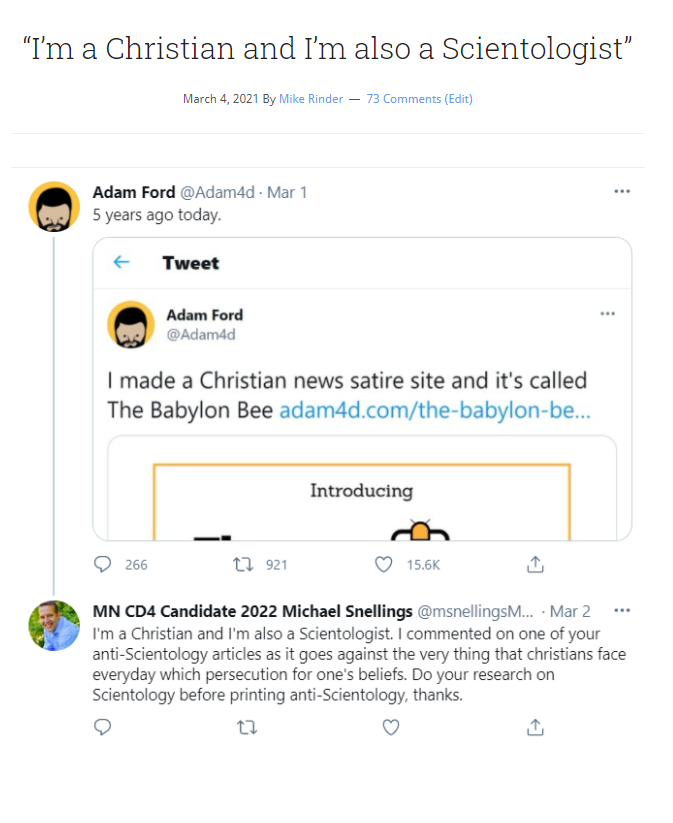 Here is a posting that looks more deeply into what scientologists actually believe about Christianity:  L. Ron Hubbard on Christianity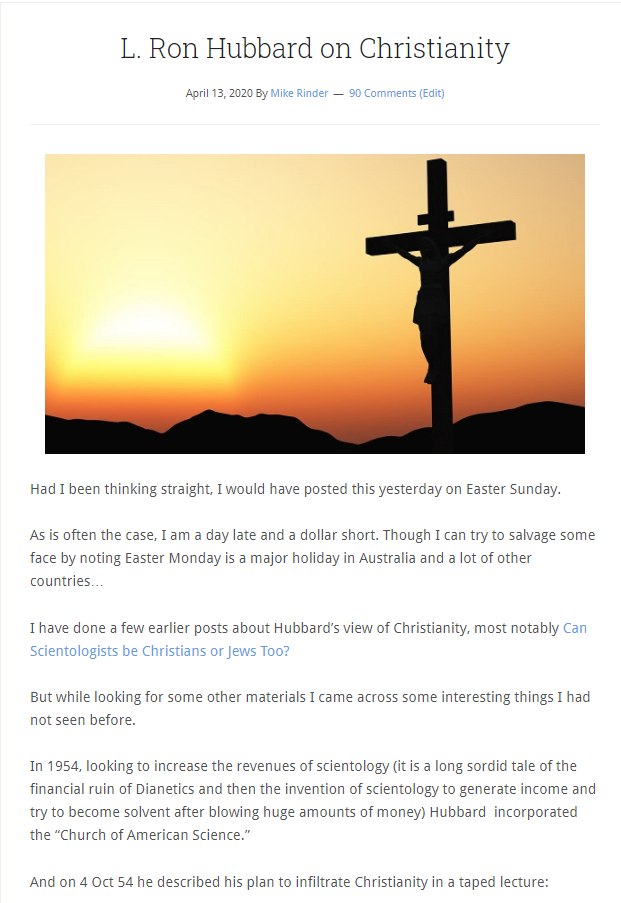 All of which leaves one obvious question.
How is it that the IRS will not do anything about the fraud that continues to be perpetrated against them by scientology?