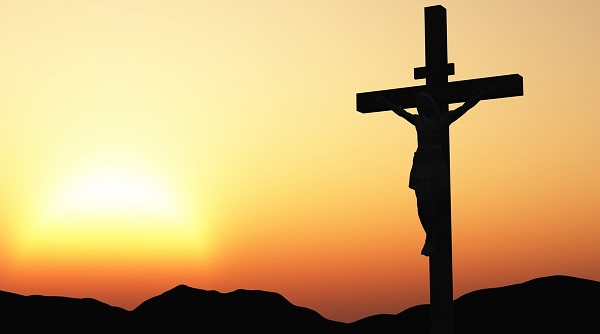 Had I been thinking straight, I would have posted this yesterday on Easter Sunday.
As is often the case, I am a day late and a dollar short. Though I can try to salvage some face by noting Easter Monday is a major holiday in Australia and a lot of other countries…
I have done a few earlier posts about Hubbard's view of Christianity, most notably Can Scientologists be Christians or Jews Too?
But while looking for some other materials I came across some interesting things I had not seen before.
In 1954, looking to increase the revenues of scientology (it is a long sordid tale of the financial ruin of Dianetics and then the invention of scientology to generate income and try to become solvent after blowing huge amounts of money) Hubbard  incorporated the "Church of American Science."
And on 4 Oct 54 he described his plan to infiltrate Christianity in a taped lecture:
"There is a difference between the CHURCH OF AMERICAN SCIENCE  and the Church of Scientology.  The CHURCH OF AMERICAN SCIENCE is a Christian religion.  It believes in the Holy Bible, Jesus is the Savior of man and everything that's necessary to be a Christian religion.  People who belong to that church are    expected to be Christians.  These two churches fit together. We take somebody in as a CHURCH OF AMERICAN SCIENCE.  It doesn't disagree with his baptism or things like that, and he could gradually slide over into some sort of better, wider activity such as the Church of Scientology and a little more wisdom and come a little more close to optimum.  Then if he was good and one of the people that we would like to have around he would eventually slide into the HASI.  So we have provided stepping stones to Scn with these organizations." 
Obviously, this never amounted to anything. But it offers an interesting insight into his thinking and the cynicism of his scheming to "slide people over" by having them believe his "introductory" "church" was a "christian religion." Of course, it was no such thing. Just an early "intro route" like the OCA is today.
I also came across this from a 24 Jan 56 lecture entitled "The Role of Creation in Aberration."
"The ROMAN CATHOLIC CHURCH has a certain vested interest in aberration.  First and foremost in its history we discover that it professed that ignorance was the best lot for man, first and foremost.  That was the thing it started out on. And it thought this paid off really well and was a very, very good control mechanism."
Hubbard generally talks about "Roman Catholicism" as an almost derisive term for all of Christianity as it is the "original version."
And here is another from a 29 Dec 57 lecture "The Clear–Defined" where he discusses "a religious organization in Italy,"
"Any time they solve things with telling people: 'If you don't believe, we are going to get you excommunicated'.  You don't have a science folks, you have a hoax!  If a man cannot be persuaded by the reasonability of a thing, it ain't.  As far as he's concerned, it isn't.  So why bother?"  
Just a little ironic to read this quote given his later invention of disconnection and even excommunication as an official status in scientology.
The Alice-in-Wonderland trail of Hubbard's thoughts about religion are perhaps the greatest example of him asserting "facts" based on what was convenient at the time.
Scientology is not a religion. All religion is bad.
Scientology is a religion, the essence of all religion.
Align yourselves with Christians. We believe in the teachings of Christ. There was no Christ. The man on the cross is a mental implant.
We must be religious in our public presentation to the world. Scientology is not faith, it is science.
The incarnations of Hubbard's views are like a spinning top. But there is no doubt he viewed any other religion as a scam. ONLY he had the answers. Any positive statements about religion or the "religiosity" of scientology were ONLY because he thought it would gain some advantage for himself.