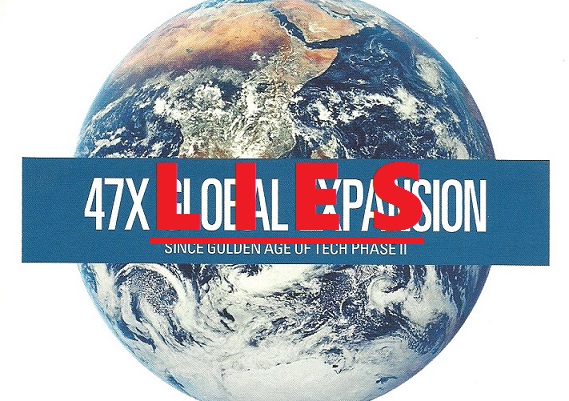 Scientology makes various claims about 47X expansion and 421.7 people per second reach for scientology and scientology has "the most visited religious site" on the internet blah blah
Out of curiosity I looked up the status of traffic on Scientology.org.

Alexa, if you didn't know, ranks websites by traffic volume.
The most visited site in the world is #1 (Google). Thus, the smaller the number, the better.
Scientology.org is ranked at 126,424 in the world and 38,851 in the US. This is not very good, and as you can see, their trend is not healthy.
Out of curiosity, I looked up my blog.

My blog is ranked 163,833 in the world and 35,424 in the US.
In the world, scientology gets more traffic than my blog (of course nothing on my blog is translated). But in the United States my blog GETS MORE VISITORS THAN SCIENTOLOGY.ORG.
But to find where the REAL traffic interested in scientology goes, take a look at Tony Ortega's blog:

Ortega is making a mockery out of scientology's massively expensive and sophisticated site with a BLOG.
Watch, there will be orders issued now to "improve the rankings" and scientology will pay click farms in India and the Philippines to increase their traffic.
This has happened before. Then once the heat is off, they will slip back into the REAL numbers. Even the figures they have today, a significant amount comes from India where there is NO scientology org.
Once again, the lies told by Miscavige and parroted by the sheeple are proven to be just that. How long can they keep lying? Apparently there is no limit. The lies become more blatantly outrageous but the shrinking numbers in the bubble buy the bs because they have no choice.  To question or doubt is to invite a trip to the Ethics Office for some conditions and sec checking at best and a declare and loss of family, friends and possibly your job at worst. It's easier to just keep "going with the flow" no matter how much that flow resembles the toxic waste from a lead paint factory.
This is an earlier post about "scientology expansion" you might find interesting.