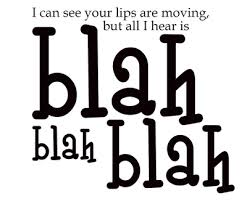 Ignore for a moment the hype and bs about OT IX and X.
This is just an embarrassing assassination of english.
I have not changed a word from what I received.
I am sure you have seen the release of Golden Age of Tech II by Chairman of the Board RTC and I'm just as sure that you would agree the Bridge has just been given exactly as LRH intended and it is our responsibility to get everyone started as well as get started ourselves. Can you imagine anyone with disagreements to get going on their Golden Age of Tech II line-up. You must realize OT IX and X is next on the horizon and it is vital everyone of you avail yourselves of St Hat, Advance Solo Auditors course, if directed by C/S Purif and Objectives. Just send any questions in the Chief Off Alice Webber and she will immediately assist you. What really blows me away you can do it right there in your local org or you can come to the Freewinds. Obviously I would want Freewinds first. But honestly the point is I want to send compliance that all my New OT VIII's are started and have wasted no time. You do realize your slow will slow the future release of New OT IX and X. I am very proud of you and you know that! So step up set the example for all Scientology as you always do and be the first to get started and the first to complete. New OT VIII's were the first group to fly though their Basics with very little that have not completed. It is almost a done and I want the same with Golden Age of Tech II. Years of hard work went into seeing that you received LRH as he intended, your acknowledgement is to start! Please let me know your have done this. I am utterly counting on you as our future never looked brighter.

ML, Sharron CO FSSO
As for OT IX and X, it is highly likely that the news has not been broken to Sharron yet that OT IX and X don't exist. (Though I suspect at some point they are going to release something and claim it was "from LRH" — probably taken from an obscure lecture or PAB from the mid-50's so they can always point to it and claim "this is where LRH first talked about it."). But that is not even the real point. The "divide and conquer" strategy has been taken to its ultimate conclusion here.
LRH long advocated a management technique where failing orgs were told they were "out of step with the rest of Scientology" (whether that was true or not was irrelevant, its sort of "shame management" that was relatively effective).  This became so pervasive and it was really perfected with the "International Events" that depicted "straight up and vertical expansion" and everyone looked around at the dismal, barren scene in their own orgs and concluded "it must just be us, we have got to work harder and do what COB says."
Then Miscavige moved it to a new level with the Ideal Orgs. He first told the public that all orgs needed to be SH Size before OT IX and X would be released. But that was not going so well and he then came up with the "Ideal Org" strategy and added that all orgs ideal was now a requirement for the release of OT IX and X. But the real stroke of genius was to then appoint the "OT Ambassadors" (OT VIIIs) responsible for the fundraising. Thus they can NEVER complain that they have not been given OT IX and X because THEY are responsible for it not being released as THEY have failed to get all orgs to Ideal.
But the whales available to complete the rest of the Ideal Orgs just dont match up with the number of orgs left. So, in order to maintain the fiction that these ideal orgs "prove" astonishing expansion, they are apparently embarking on a new strategy if Auckland "Ideal Org" is any indication.  Auckland has a field of maybe a hundred people and their "Ideal Org" was becoming an embarrassment. So, the mother church is now paying for this to be completed. Wonder how all those donors to the other orgs feel about that?  It's either a new strategy to start funding them centrally (which I have pointed out many times is what SHOULD be happening if they REALLY believed this is the strategy that would result in clearing the planet) — OR, COB wants a vacation in New Zealand as He has never been there.
So, we have an "out" being created for the release of OT IX and X even if central reserves pays for them all.
Now the NEW requirement is all OT VIIIs must be through "GAG II" with the ultimate divide and conquer make wrong: You do realize your slow will slow the future release of New OT IX and X. I am very proud of you and you know that! 
It's hard to fathom how these people who have complete "Truth Revealed" can't see truth that is smashing them in their face (or at least in their wallet). 
But one thing I DO agree with Sharron, and she should take her own advice: avail yourselves of St Hat. And a grammar course.