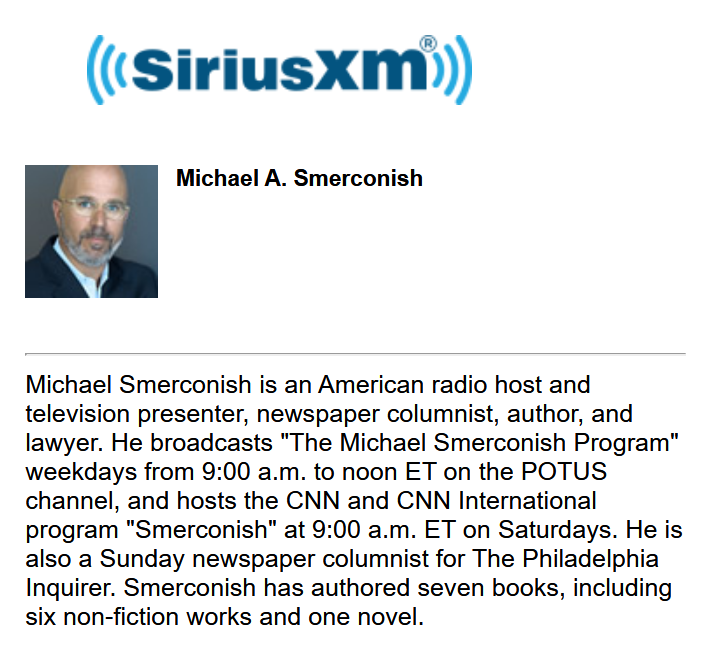 Michael Smerconish wants to continue the conversation we began on Saturday on his CNN show on his SiriusXM radio program.
Hoping we will have a little longer to get into these issues in more depth.
Scheduled to begin Tuesday morning at 11:04am on SiriusXM channel 124.
For those who could not catch it live, here is a link.
Unfortunately, the only place I know you can find it is on the SiruisXM site.