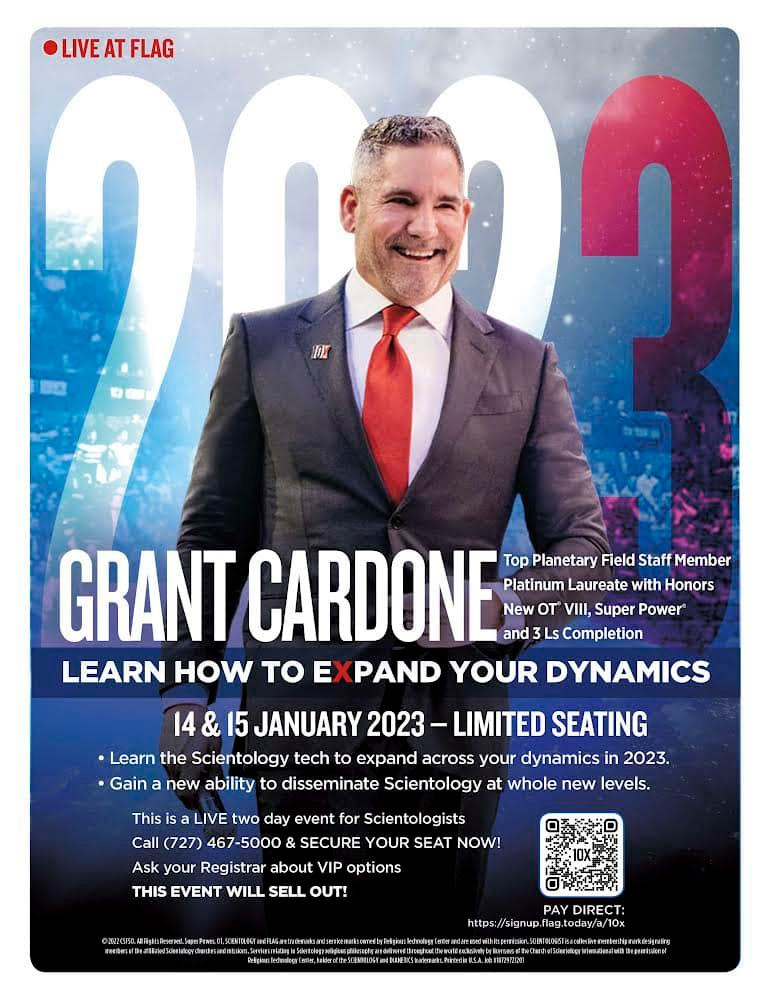 The great Grant Cardone is coming to do an event at Flag. Not for free of course, they're going to use this as a chance to make money. They don't say what the price is, but you can scan the QR code (you might have more luck than I did "the server cannot be found") but if that's not good enough for you, you can "ask your Registrar about VIP options."
They're trying to make this like a big celebrity "event," pay $500 you can stand next to the great man, for $1000 get a photo op, for $10,000 you can shake hands and hang out in the green room sort of thing. For this guy?
What is really going on here? Why would Grant Cardone be doing this when he could be holding one of his infamous 10X seminars and making a ton of money from people who come to hear about his personal wealth? The money for this event is going to Flag.
A: Ethics Handling.
This literally screams "I am doing this as part of an ethics handling I am going through, it is a way to make some money for Flag by doing something and not just writing a check."
You may have seen the recent videos on Aaron Smith-Levin's YouTube channel, Growing Up In Scientology like this one:
Once the Flag MAA's got a load of this (and earlier videos) you can bet Mr. Cardone was called in for a round of sec checking.
I would bet my next check from Big Pharma that this upcoming event is a part of his "amends" to "get out of lower conditions."
Grant Cardone does nothing for free unless he has no option.