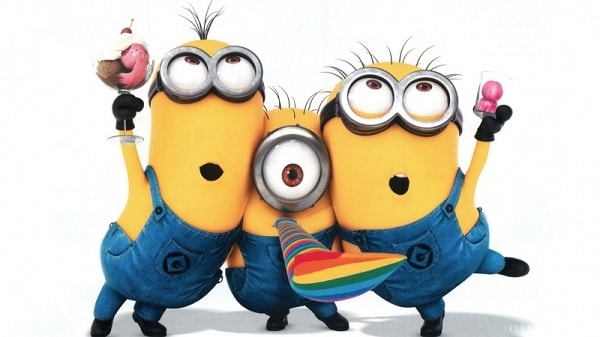 The effects from our recent event?
An AO creaming their jeans about being able to deliver the Purif and Objectives? Now THAT'S expansion!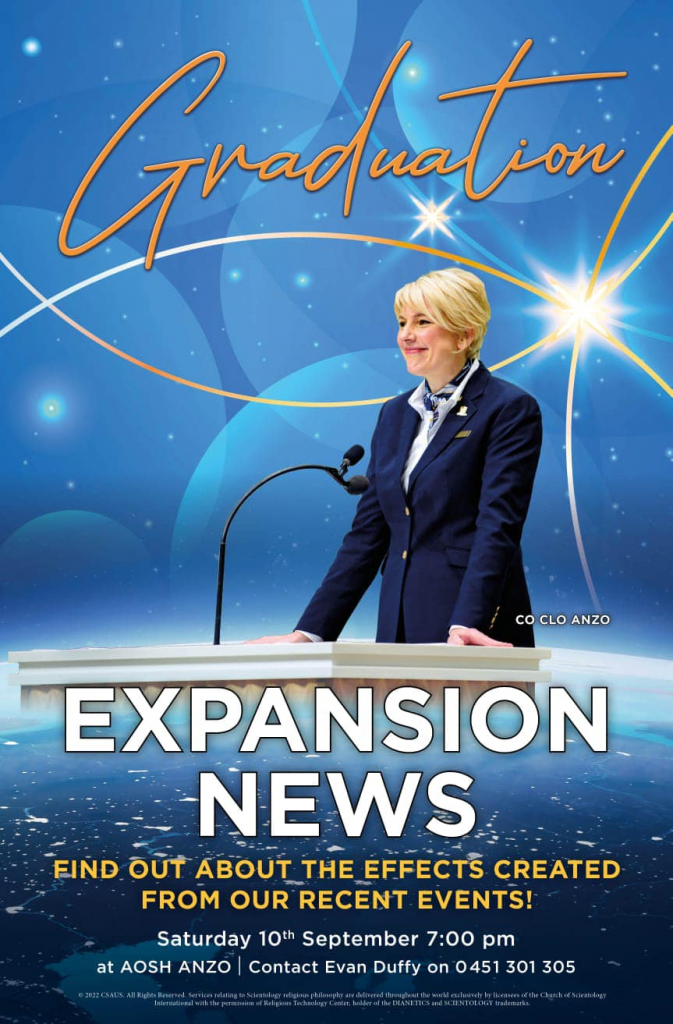 The Advanced Org nobody needed…
They're so focused on getting anyone in for anything because there are no public moving up the Bridge they might as well call themselves the "Continental Org" and close every other org down and they still wouldn't come close to using all their space.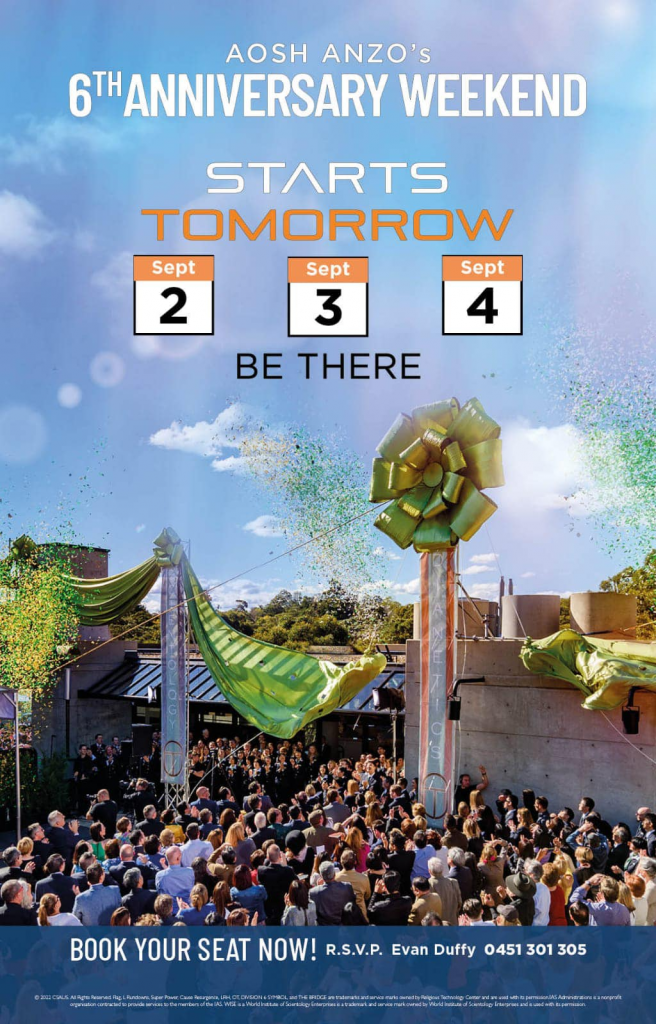 What about locals NOT on service?
They would NEVER turn anyone away if they could pay….
And they have an IAS card and clearance from security and OSA.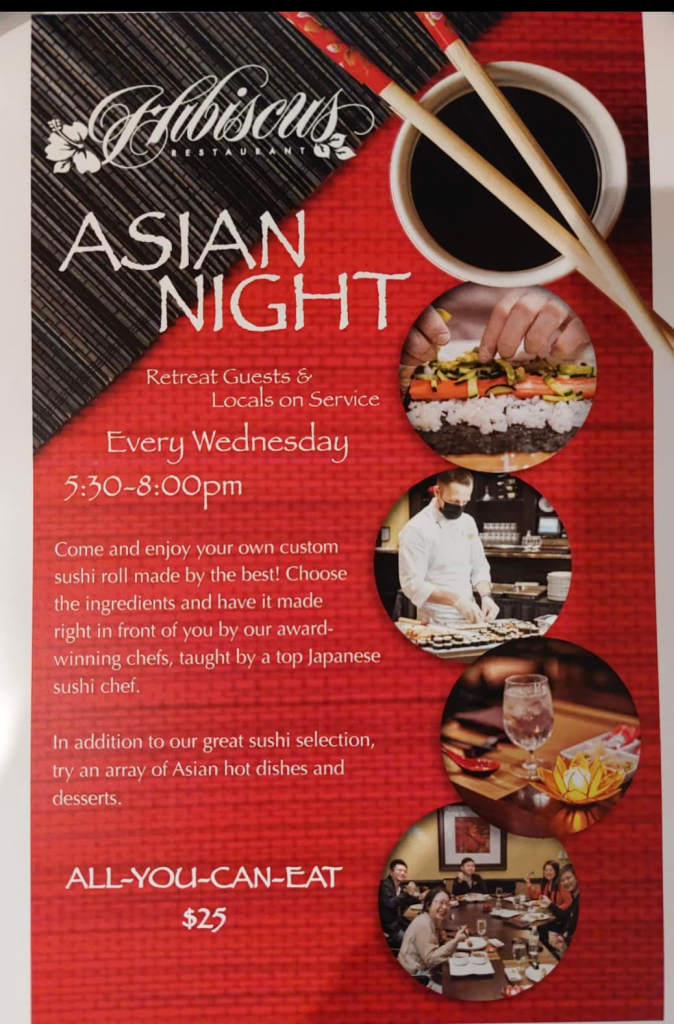 This is what "Auditor's Day" has been reduced to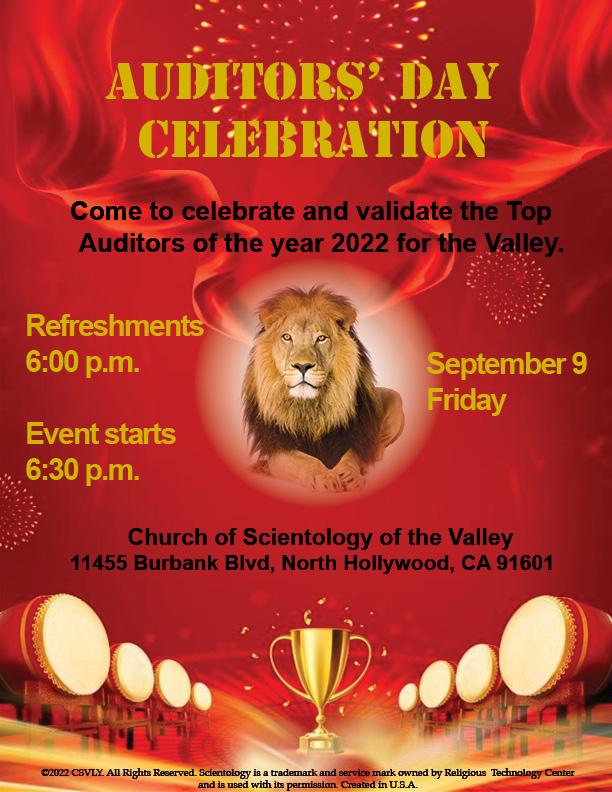 Their Auditor's Day "Gala" has a "Roaring 20's" theme…
Why?
Wonder if they realize auditors only became a thing in the 50's?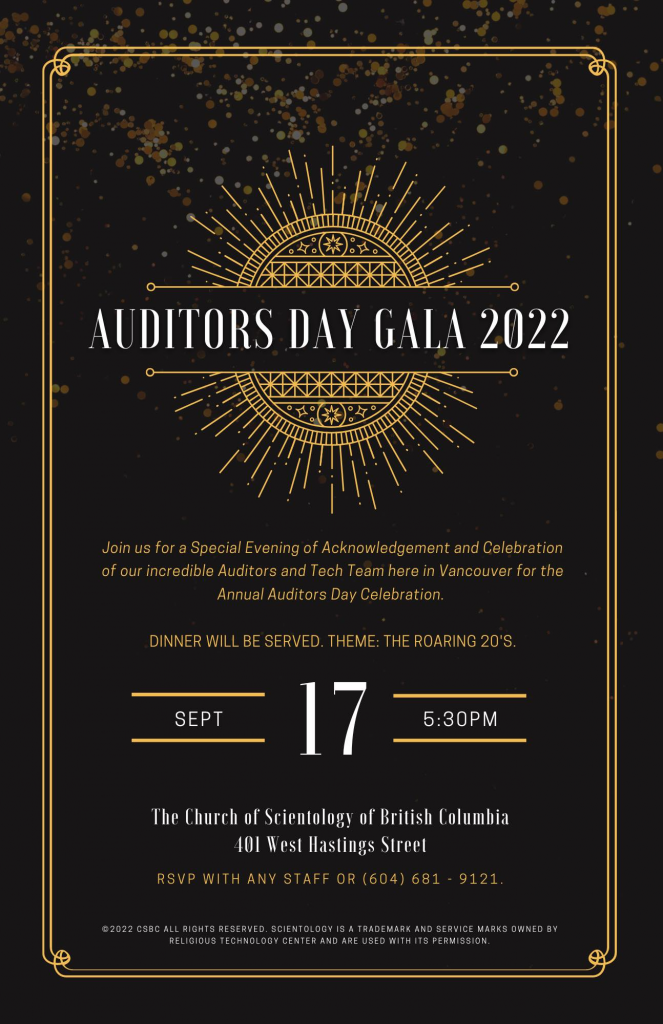 No dilettantes here
It's not bowling…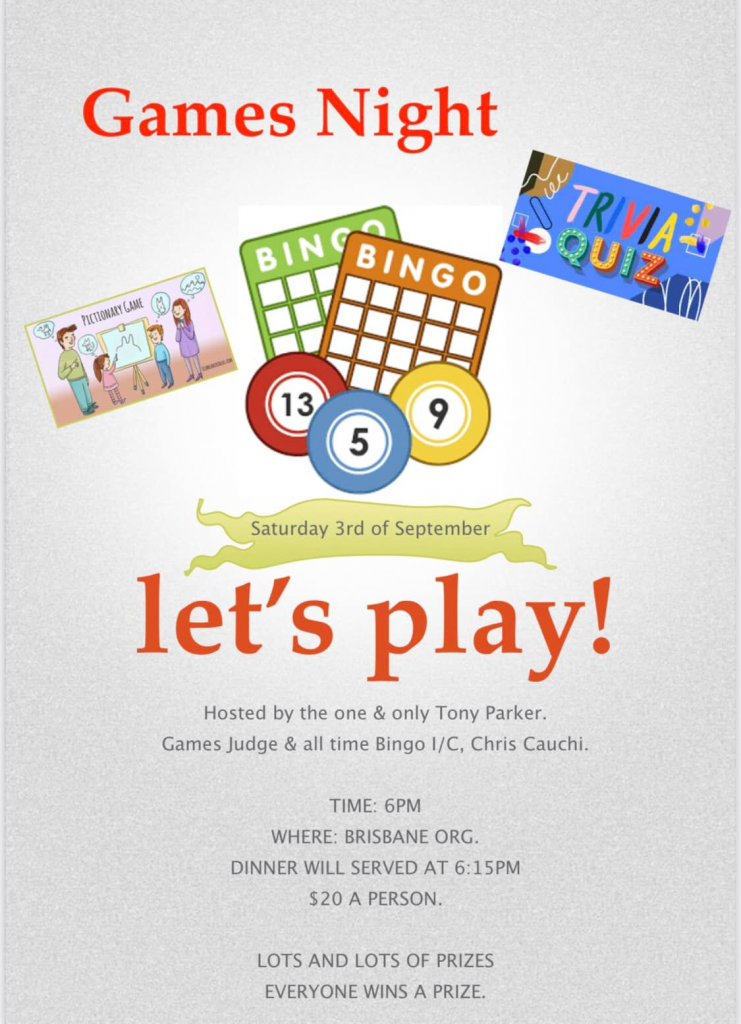 Chicago Ideal Org "Opening" is "imminent"…
Meaning it might be in a year?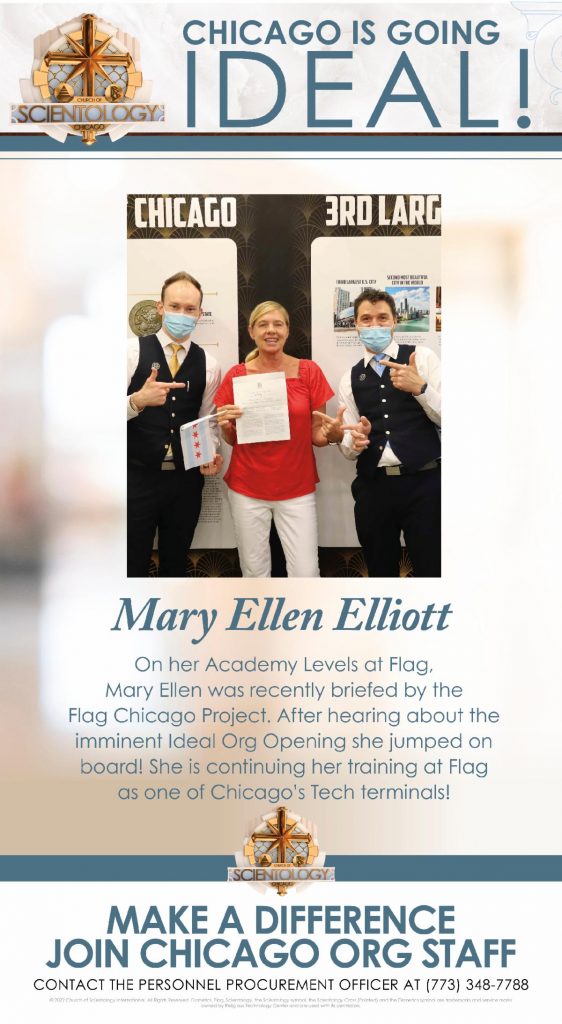 Rube Goldberg look out…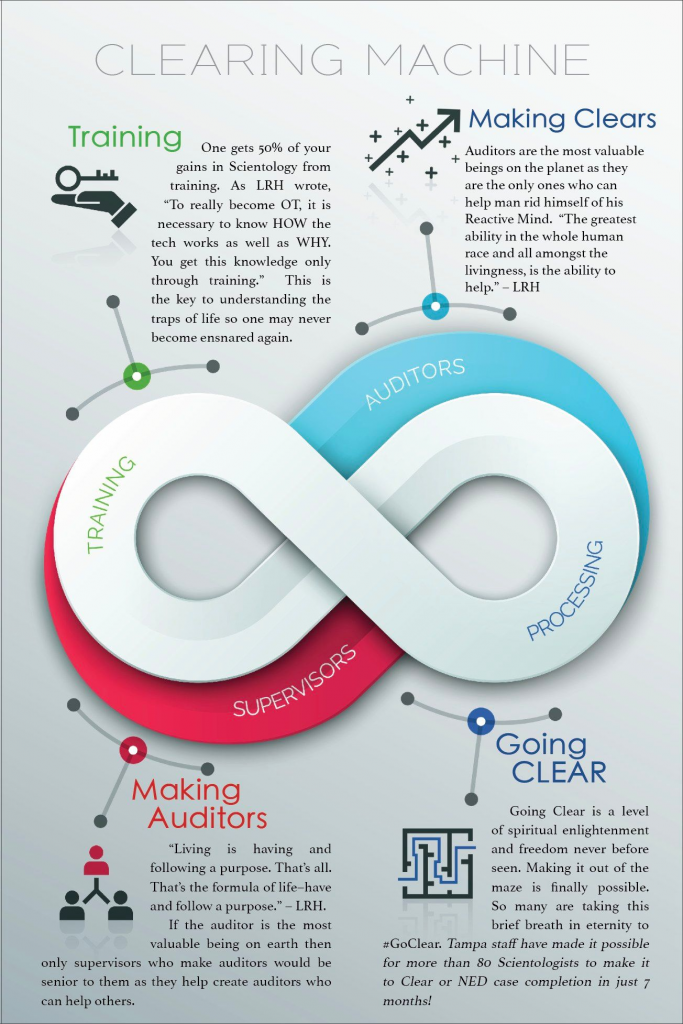 Isn't this something to be excited about?
They still aren't making Clears and Classed Auditors….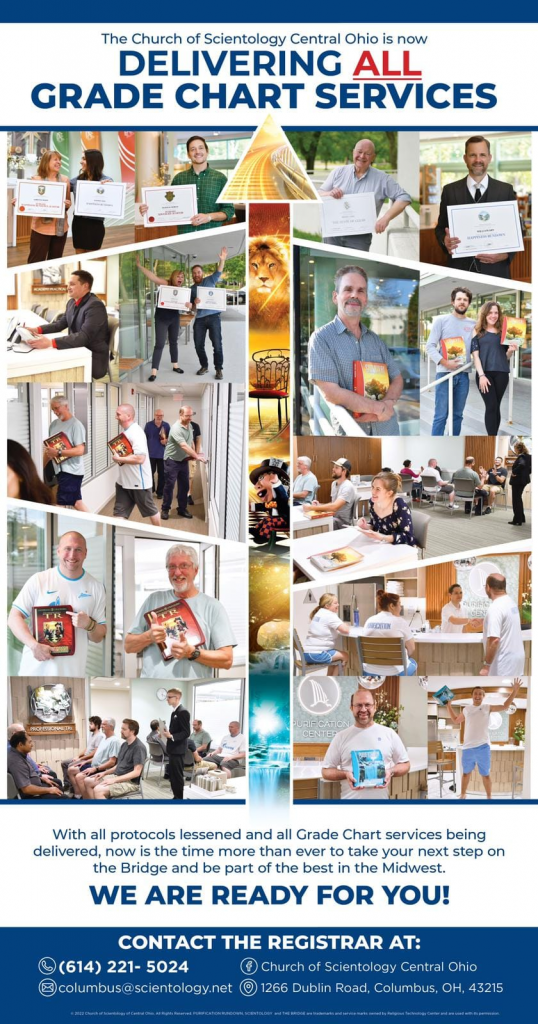 Still gearing up…
Someone missed out on "the pose"….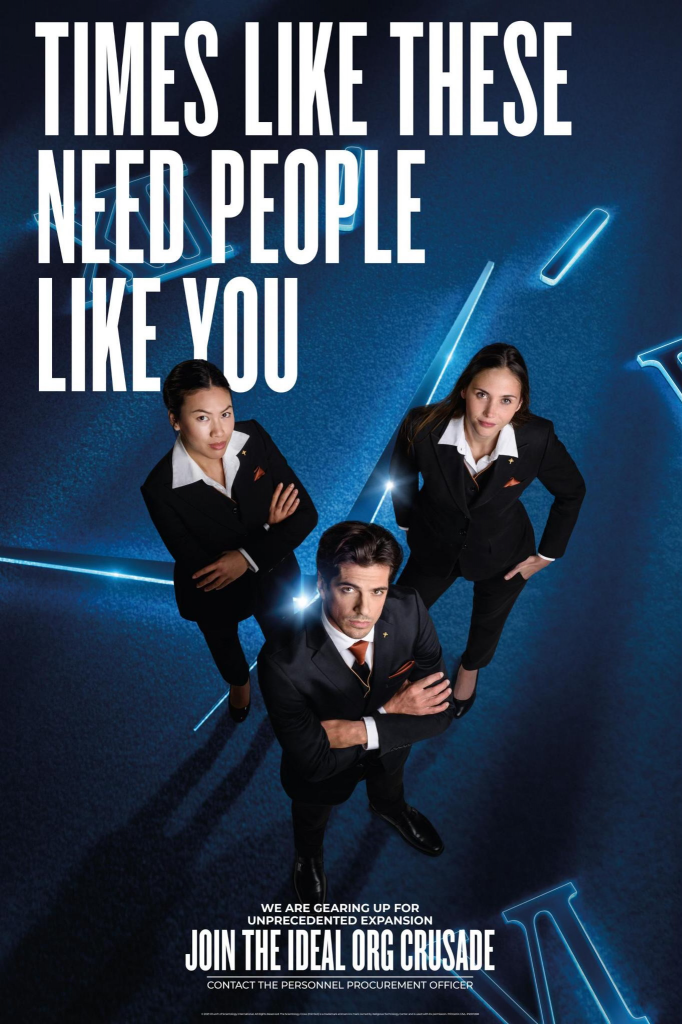 It's a struggle to pay for the Bridge….
Even for a dentist, one of the top income earning professions.

Wow, let's give ourselves a hand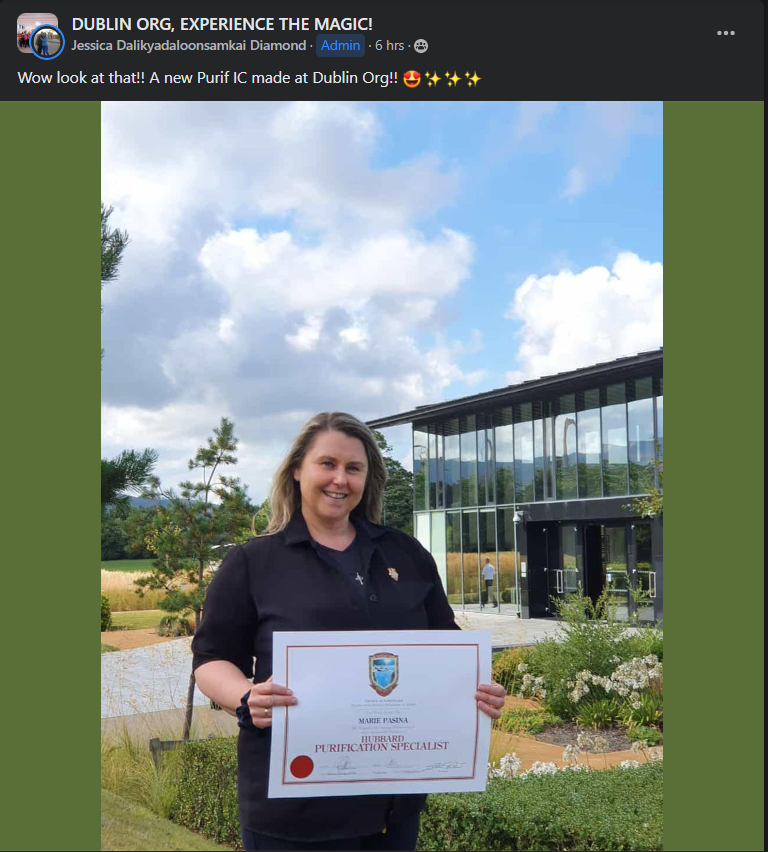 Kiddie Corner
Yes, sadly, every week….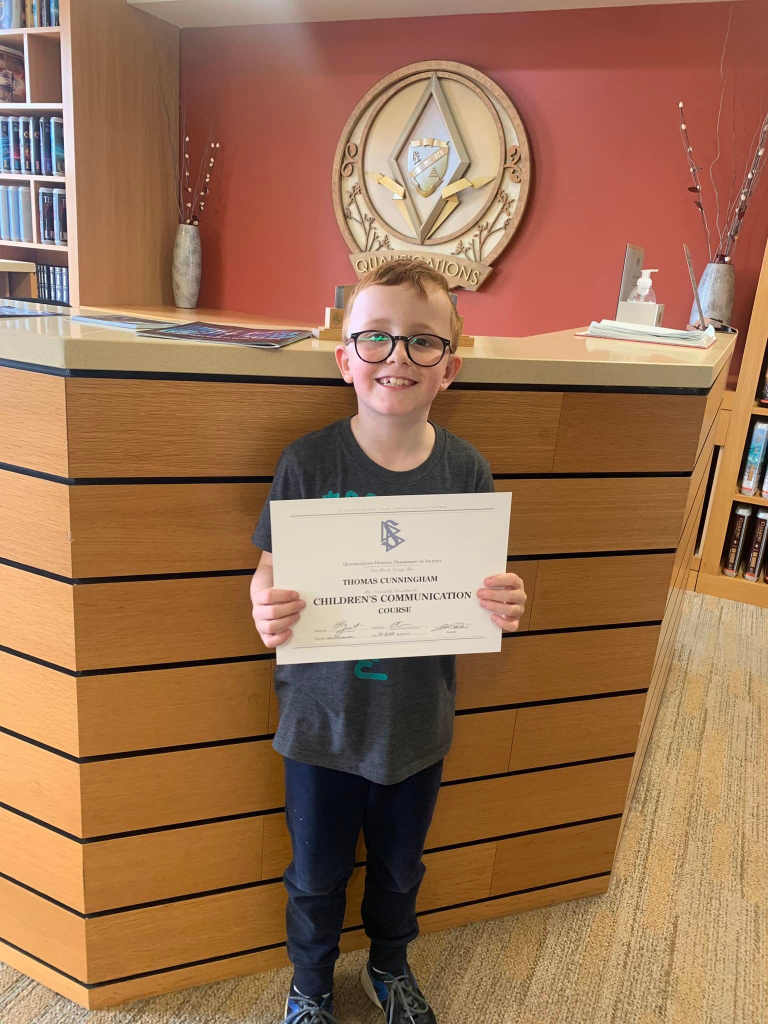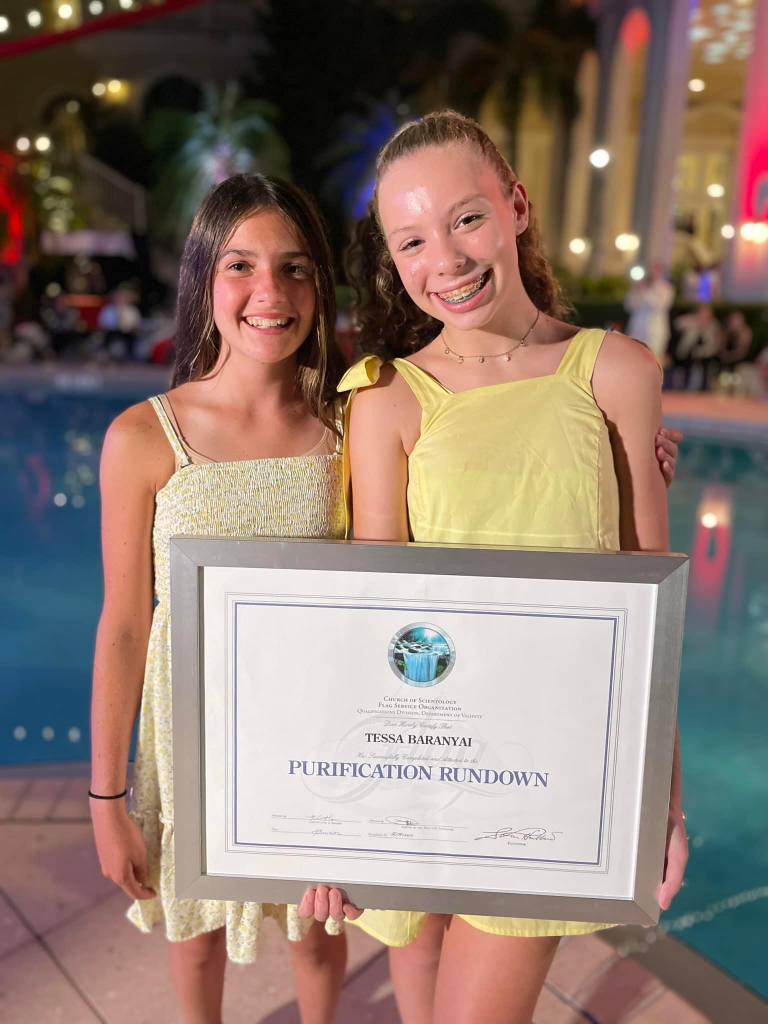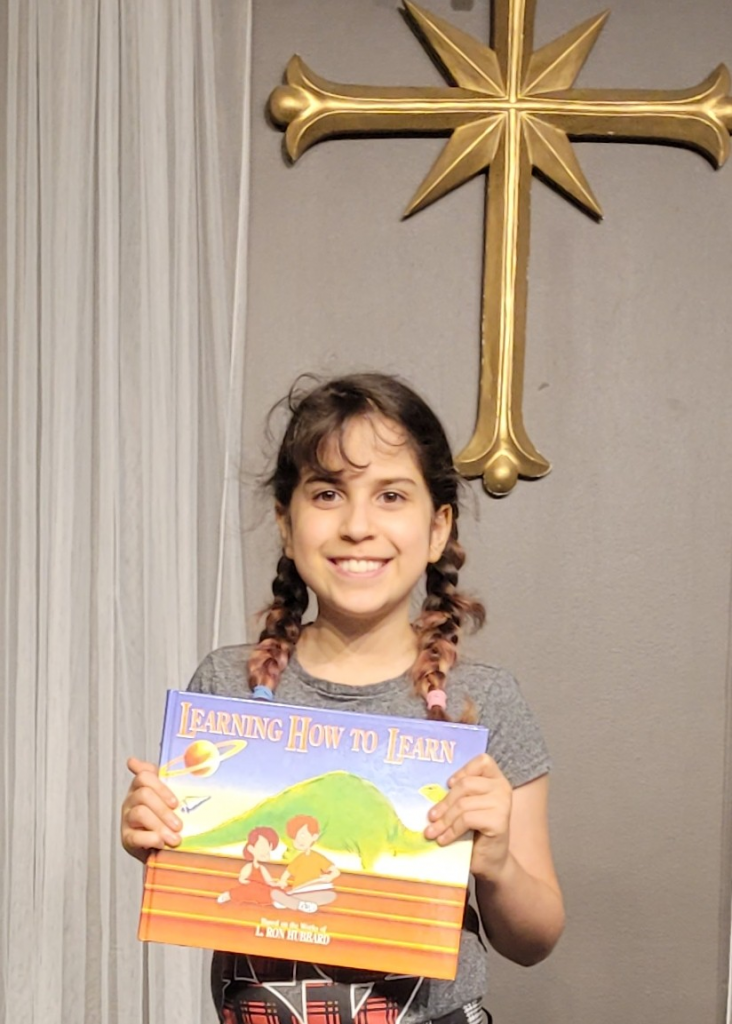 What's with the hats? 
They couldn't find one that fit him?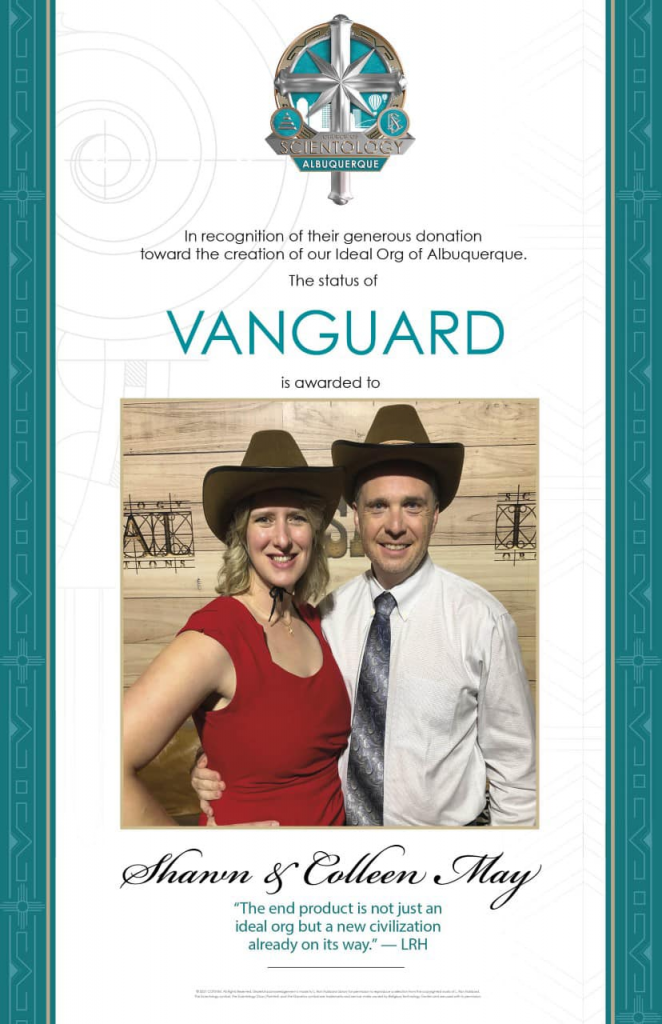 Wow, even the non-orgs were shut down
Just like the orgs…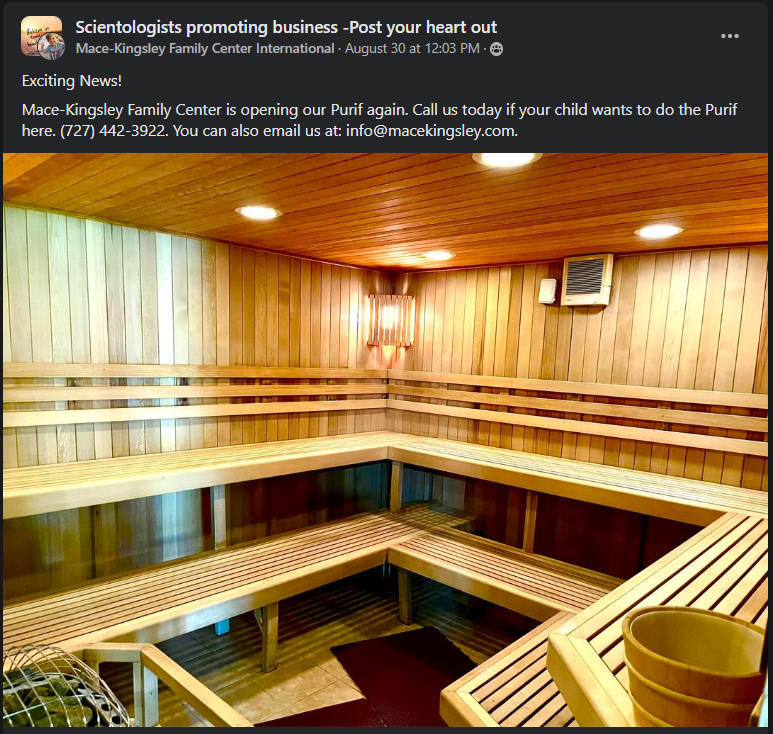 A LOT of vacancies
For a tiny facility….
"Complimentary"??
OMG are they desperate or what?
Forget the free convention — they're giving free MEALS! And 7 days of quarantine.
Unheard of.
But the reg to passenger ratio is probably 3 to 1 so nobody will escape there with anything left.

South Africa's role?
Absolutely zero. They can't even get their orgs ideal in S. Africa. Let alone Zimbabwe. And they have NEVER opened another org in the entire continent of Africa.
Delusion.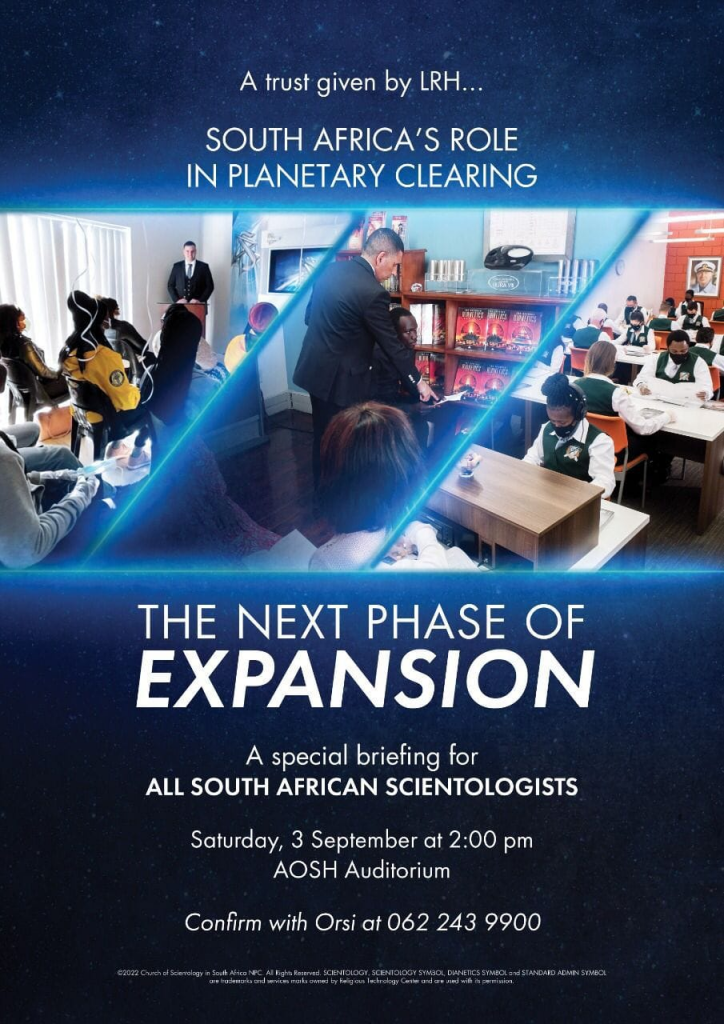 Some more advice for Captain Miscavige…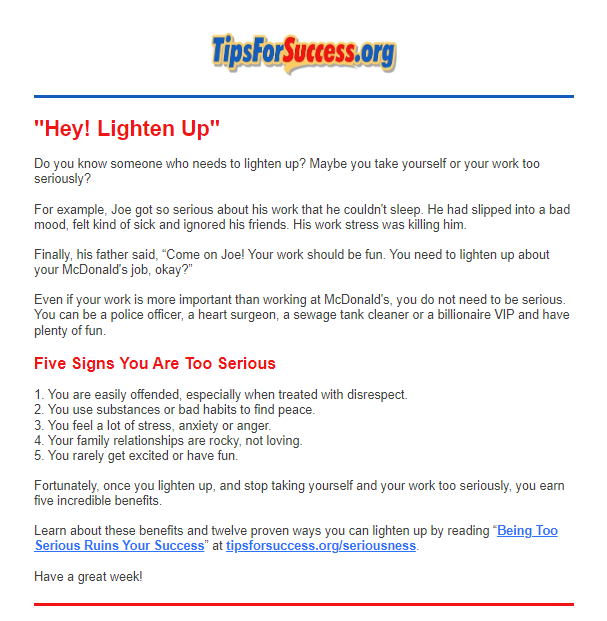 Another "AO" pushing the Purif and Objectives
Why?
Because it's "Command Intention" and "everyone else is doing it."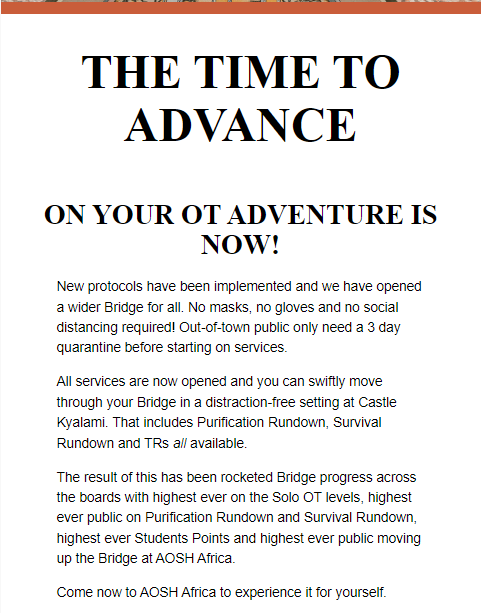 Spot the Outpoint
"Added inapplicable" old people. Surely a booth at a University campus should have some young people manning it?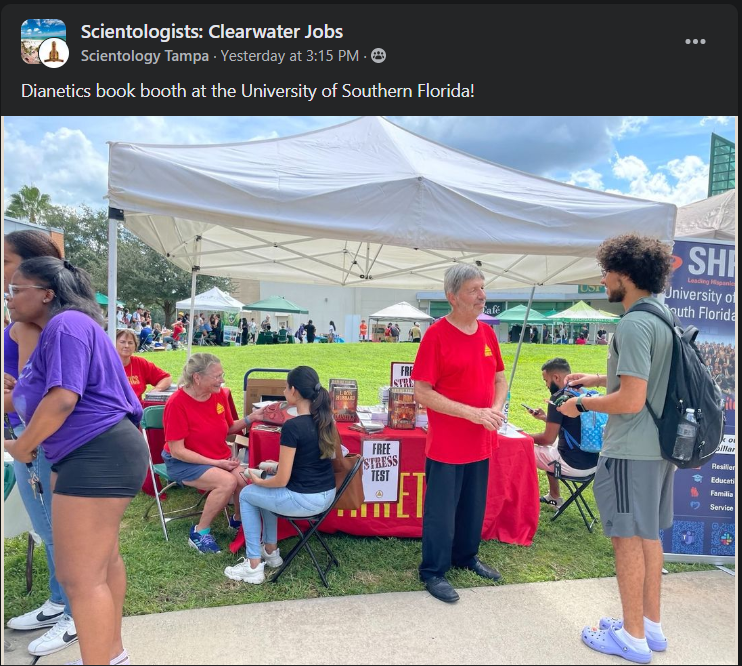 They had someone complete a Grade!
That is seriously big news eh?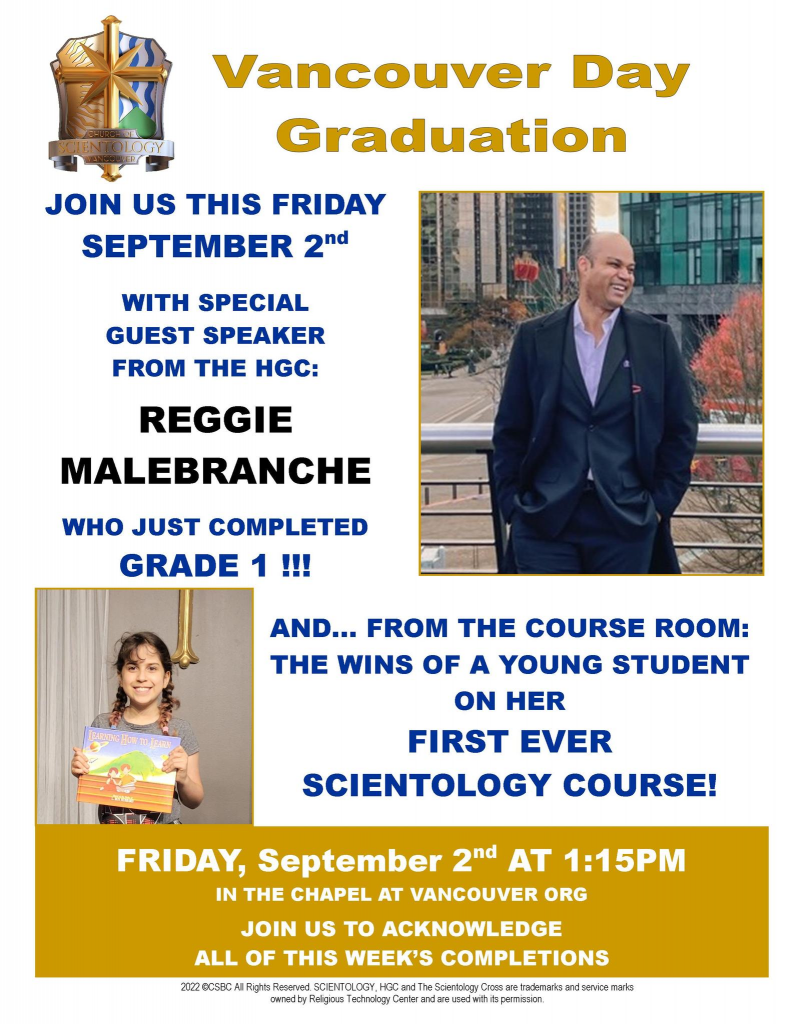 The Serial Husband?
WTF?