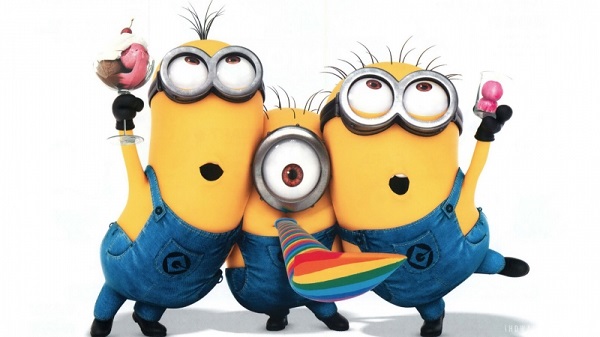 I burst out laughing, then crying, then laughing…
This sounds vaguely insane. Rolling down the sidewalk in a wheelchair laughing and crying – like this is good?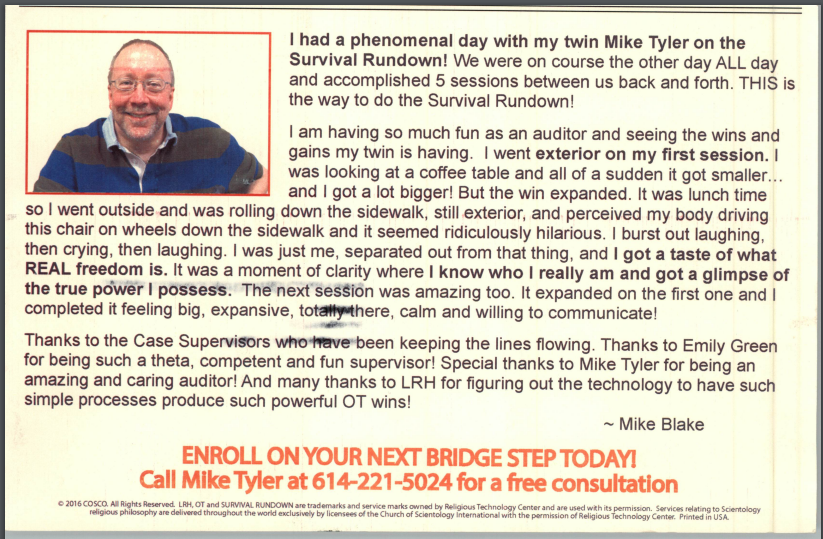 Learn how to indoctrinate your kids
What a win! You too can have gains like this.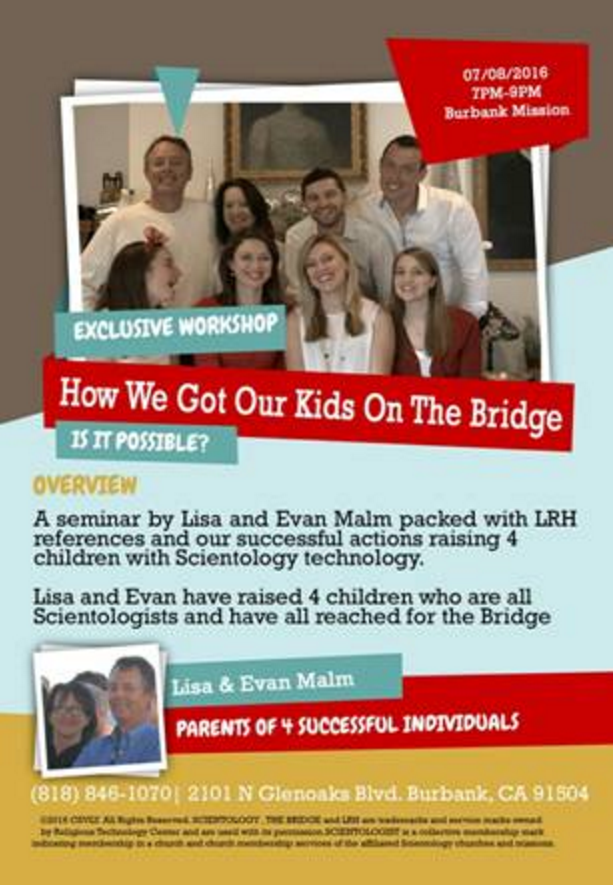 Late breaking news…
The biggest win since the IRS victory isn't enough? There's a "special announcement" AND a release too…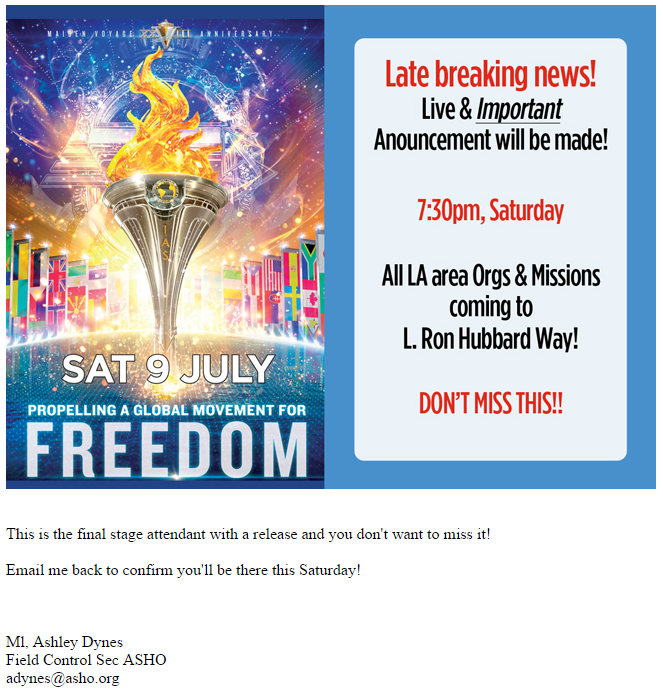 Chairman of the Board's strategy for clearing the planet
Buy empty buildings with other people's money. It's going real good…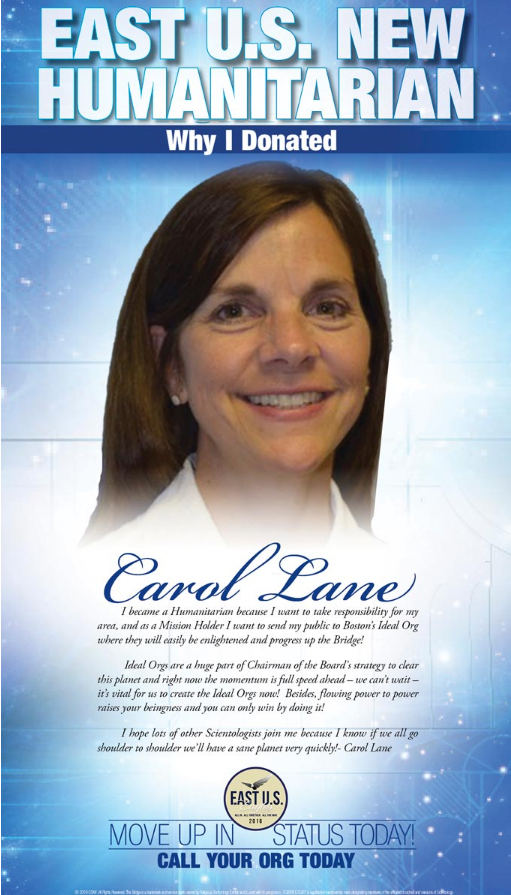 Wow – more GAGging
Wonder if this will ever end? Dribble it out bit by bit so you can keep people coming back to re-do what they did before because now its "new" and "better" Remember we have already had GAG, then GAG II then GAG II for OTs, now the "final phase" of GAG II for OT's…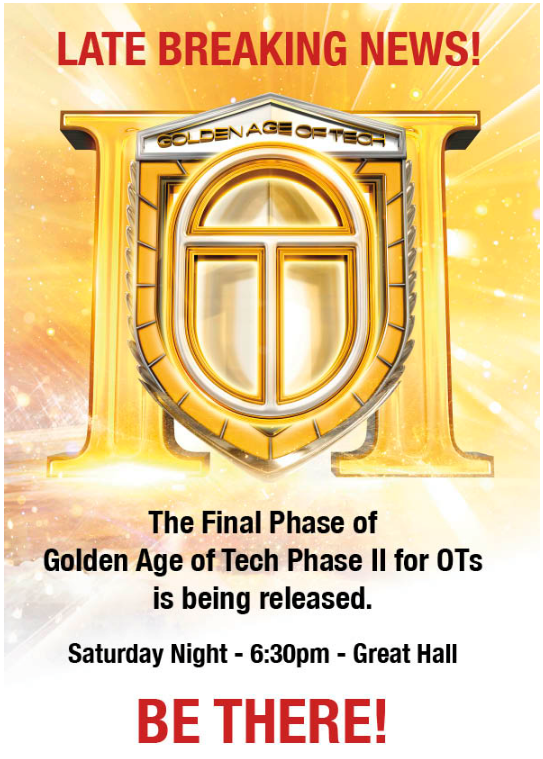 OT VIII is like the Japanese naval flag
Say what?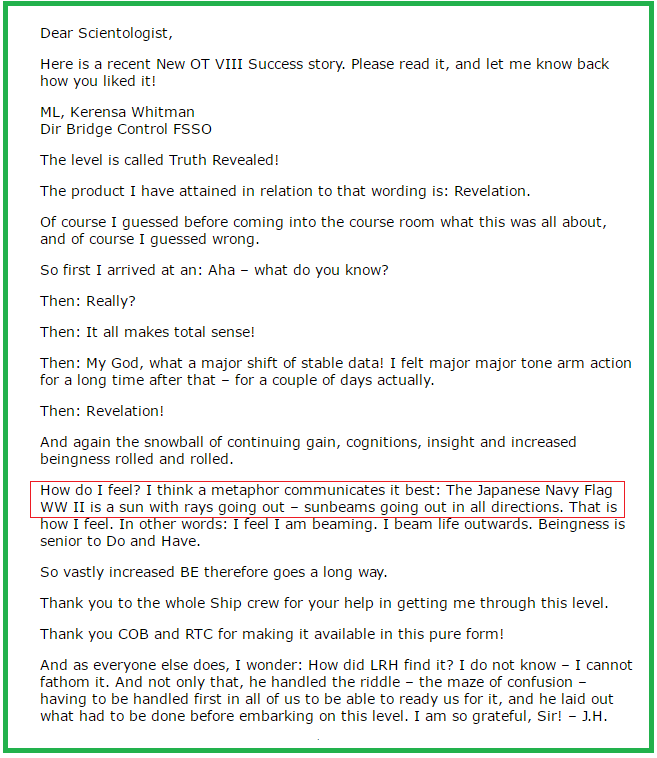 Cause over the MEST universe
Wonder why he doesn't just get the Tampa CF done? They are stuck on the letter "H" forever.
And then get the money to renovate the Orlando ideal org.
Get that property in downtown Clearwater COB covets.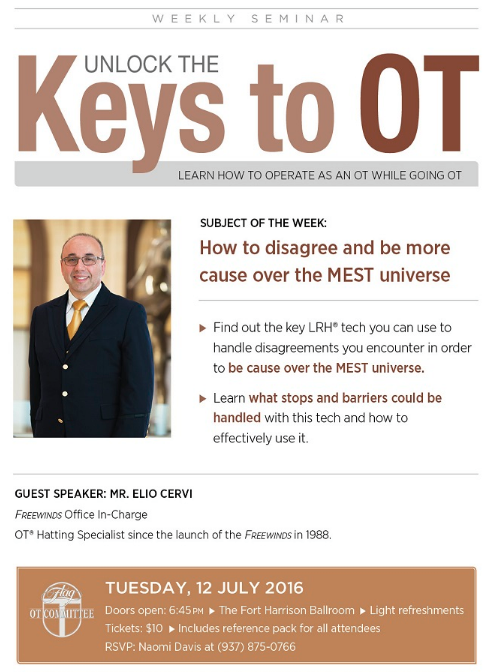 The OTC is really on purpose
Amazing how this "OT Committee" activity has morphed into money-grubbing for the IAS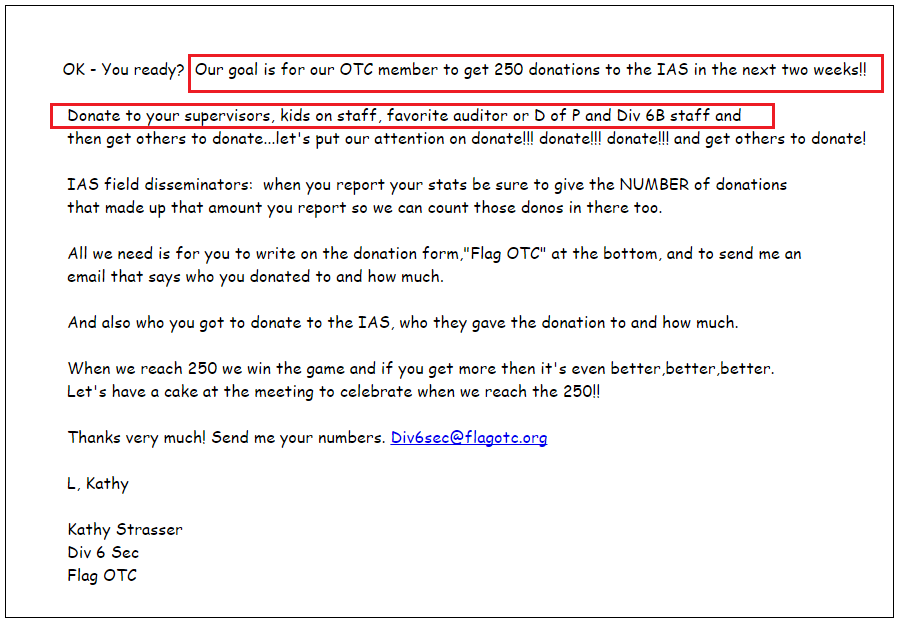 Celebrate the 6th Anniversary of not being SH Size
Come join us as we celebrate our incompetence — and hear an exciting announcement about what we are going to do…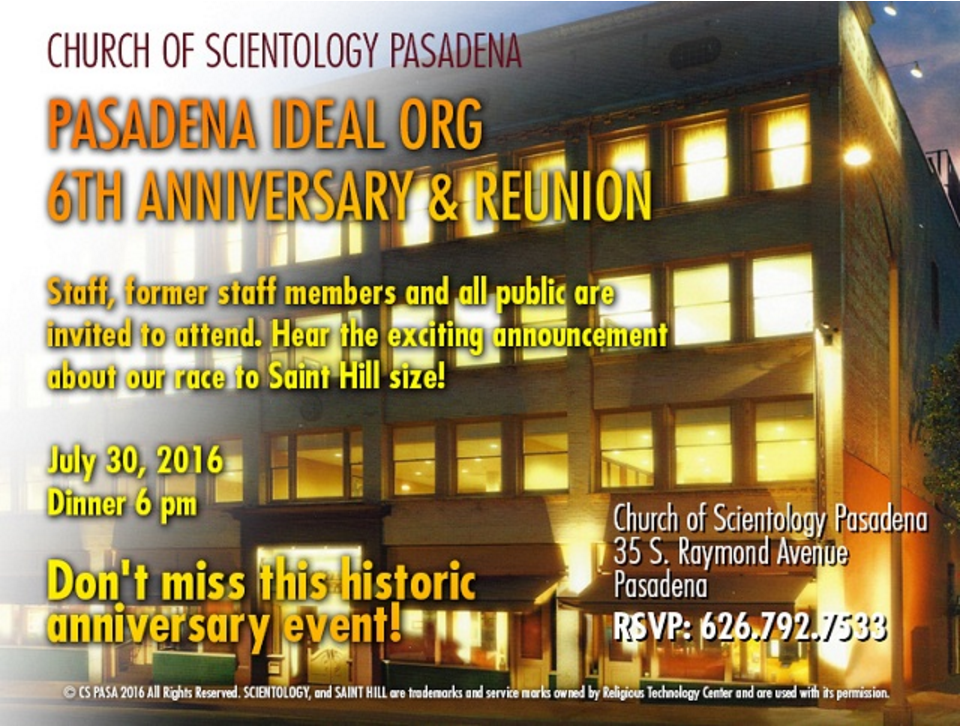 Another IAS Shill
They get everyone pitching for them, even old Ken Hoden. Wonder what he thinks about the miracle of Portland the IAS claims as its legacy. And how come he cannot send his own email? Oh, ex-Int staff, he has no privileges.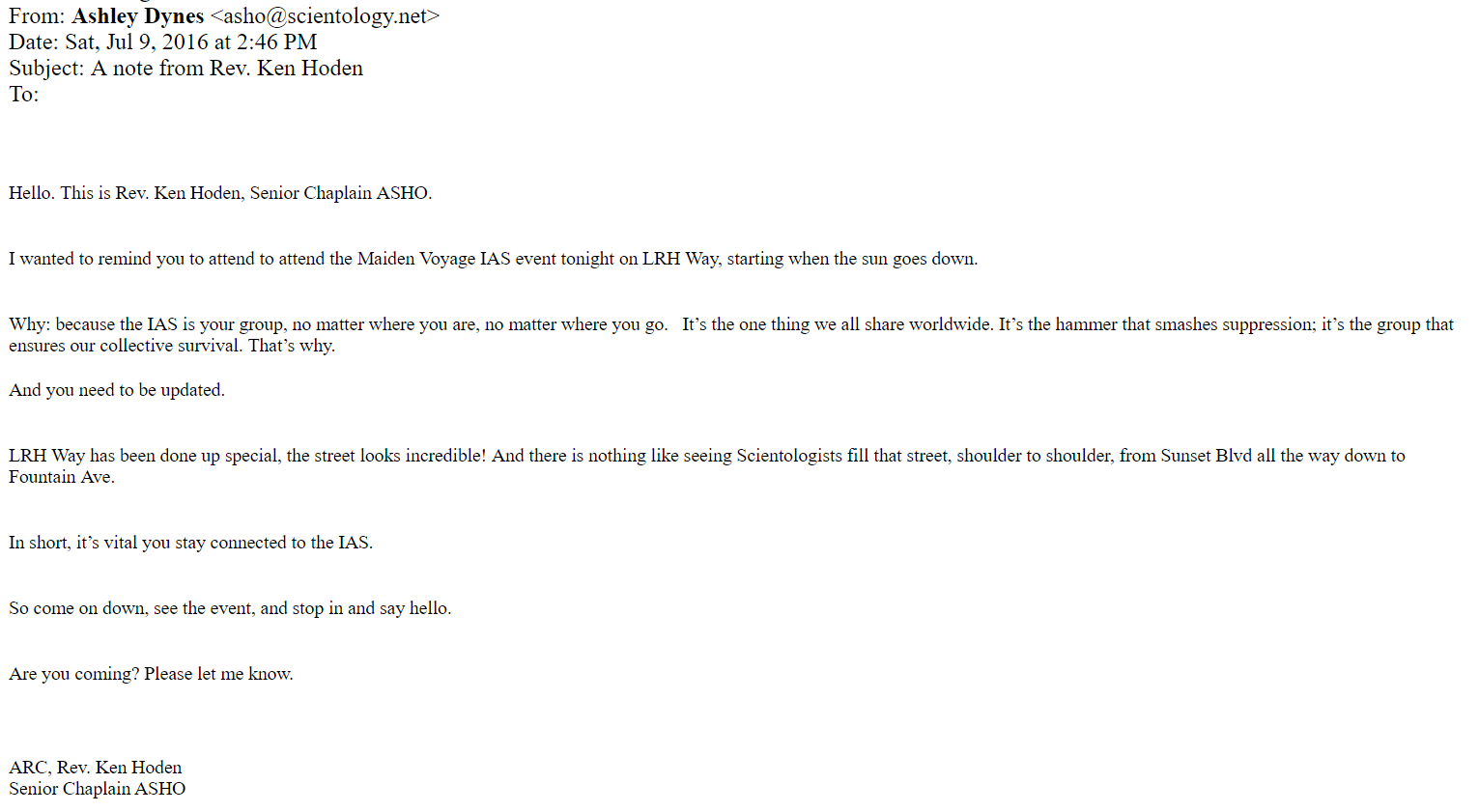 Tampa CF here we come…
If Elio Cervi can't get it done then surely D/COB for Foundation Hours can pull it off using his ultimate formula for Power and Energy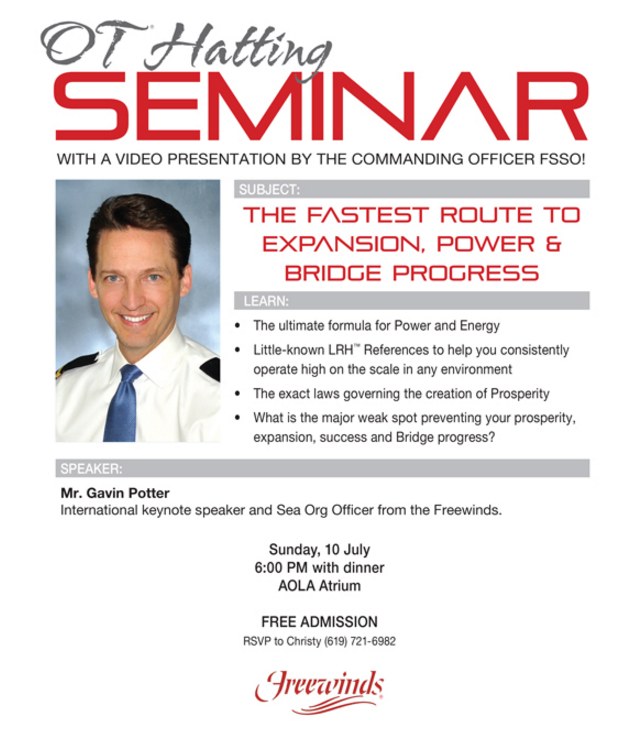 Audit a one-day old child
Just make sure you do it in a proper auditing room. They WILL know the difference. KSW!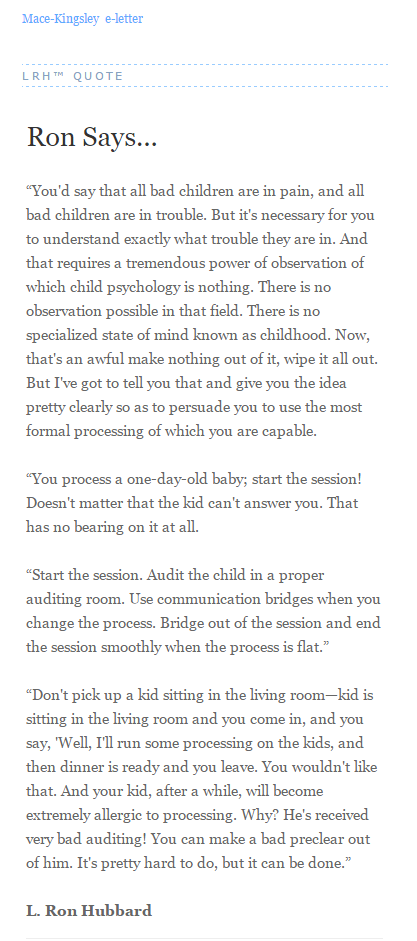 Special Offer
This is a discount? Demand must have cratered when those special COB edition scientology is cool t-shirts hit the streets.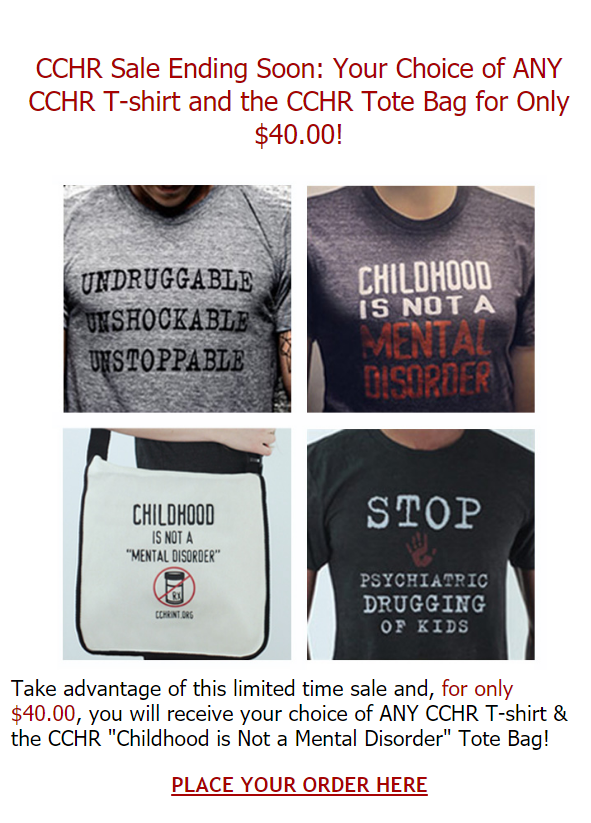 The Golden Shower of Dissemination
Not exactly tilting the planetary axis – nobody has yet to see a single thing from the SuMP.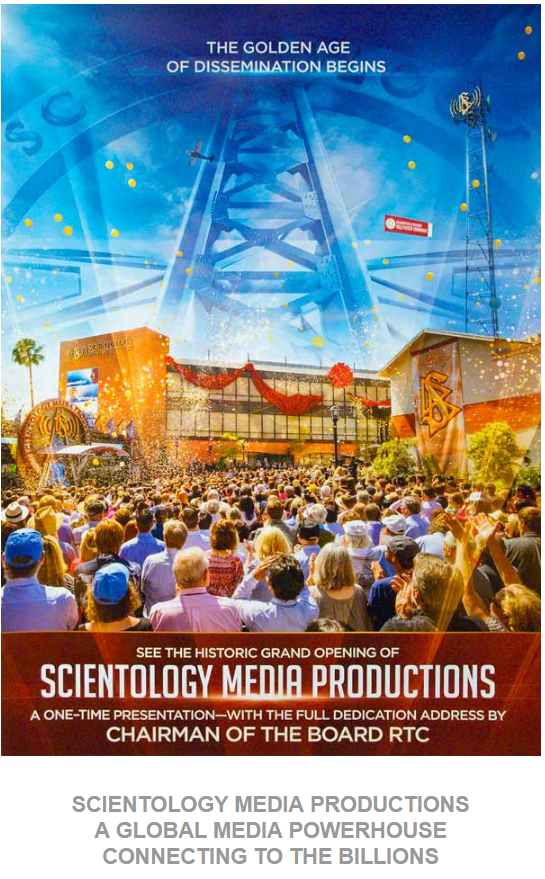 Singing for dollars
Maybe they could get Tampa CF done?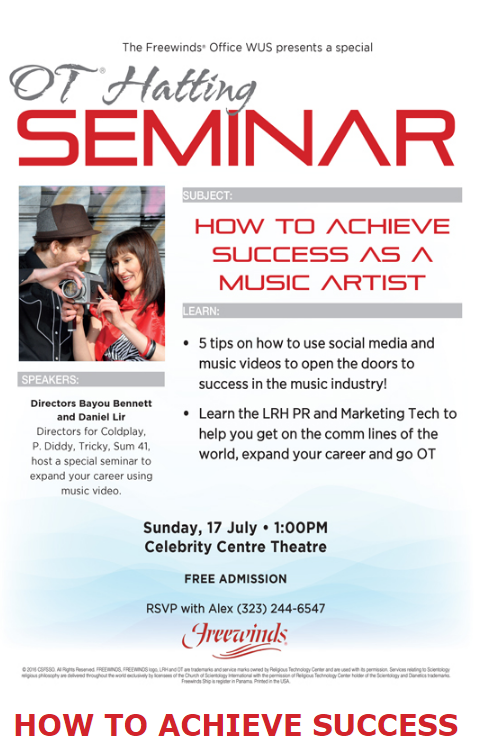 One win SO BIG we are showing the video twice
That makes sense. Everyone else is telling their people it's "one time only, do NOT miss this one brief breath in eternity" etc etc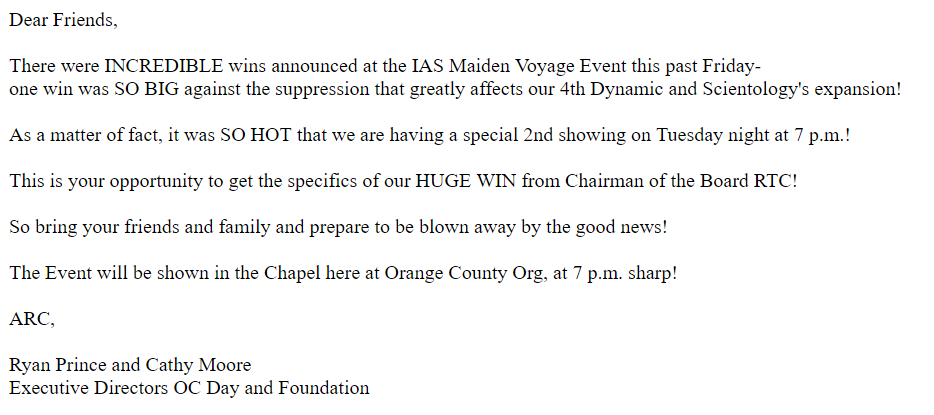 Ex-SO double standard
I guess you can stay in good graces as long as you keep giving money – even if you are former SO. Leads me to wonder, where is Craig Jensen? He used to be so prominent with his donations.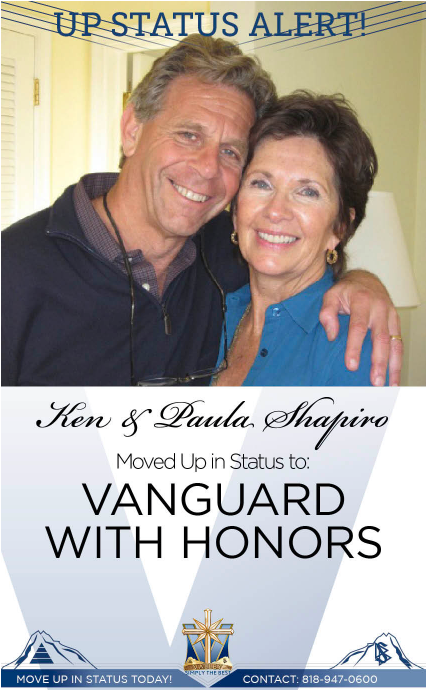 This is really weird
Michael Chan is now doing technical briefings? Have they really gone this far off the rails?  A full time FSM explaining tech and what is happening on the release of OT IX and X? Accompanied by someone who is NOT OT VII for a briefing you cannot attend unless you are OTVII or above?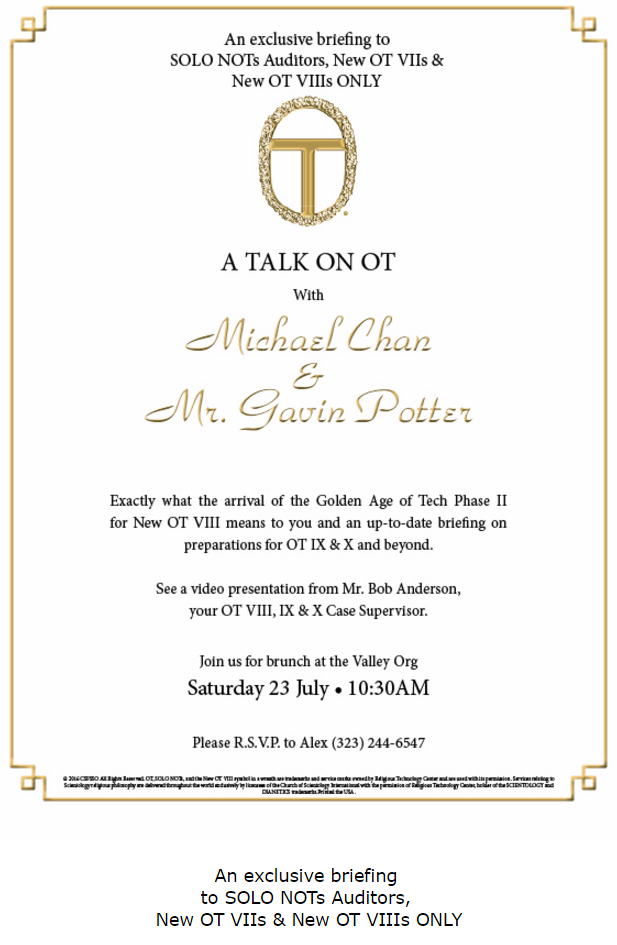 What is the Cause of Stress?
Being anywhere near Tampa Org….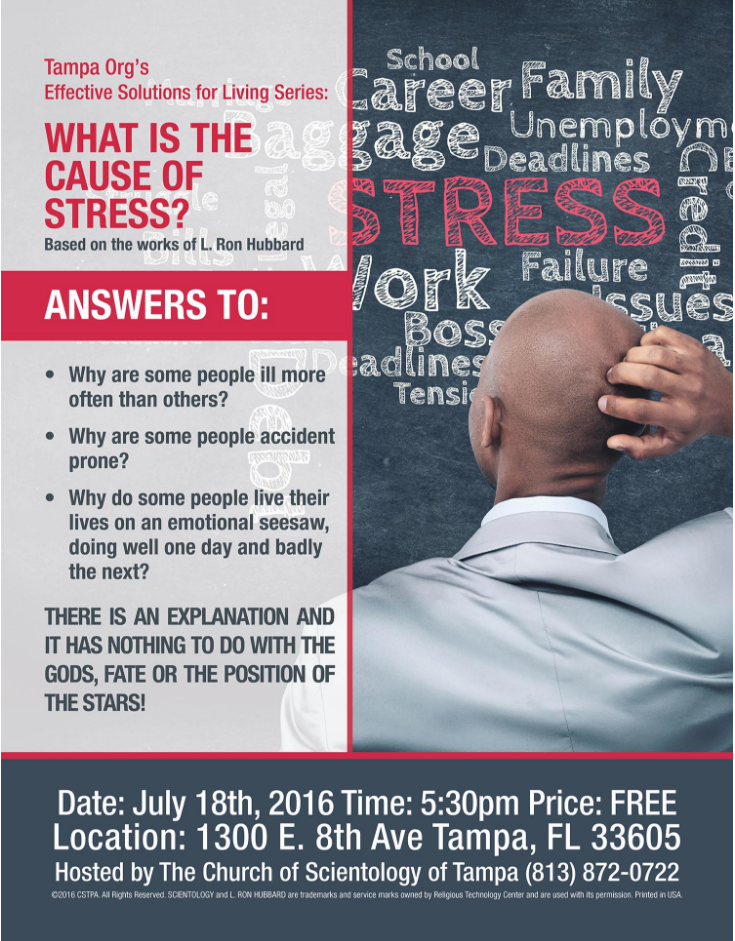 Taking our expansion into a new sky-high, unprecedented, level of operation
Whatever that means. But it seems like I have heard this before. Like fifty times.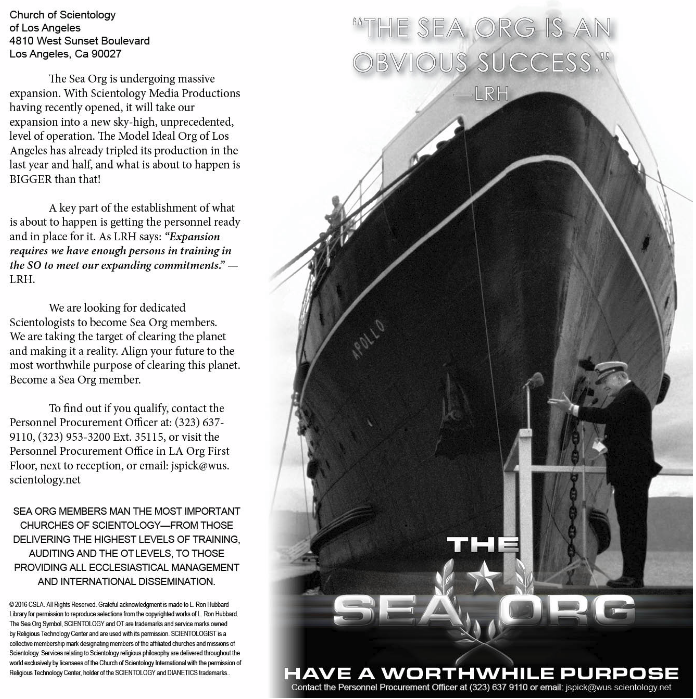 Highest Ever Arrivals to the AO
That's what you get when you tell EVERYONE they have to come in to "read the new materials." Seriously, this IS what they did. Even OT VIII's. The second stat — unreported — was highest, highest ever departures from the AO.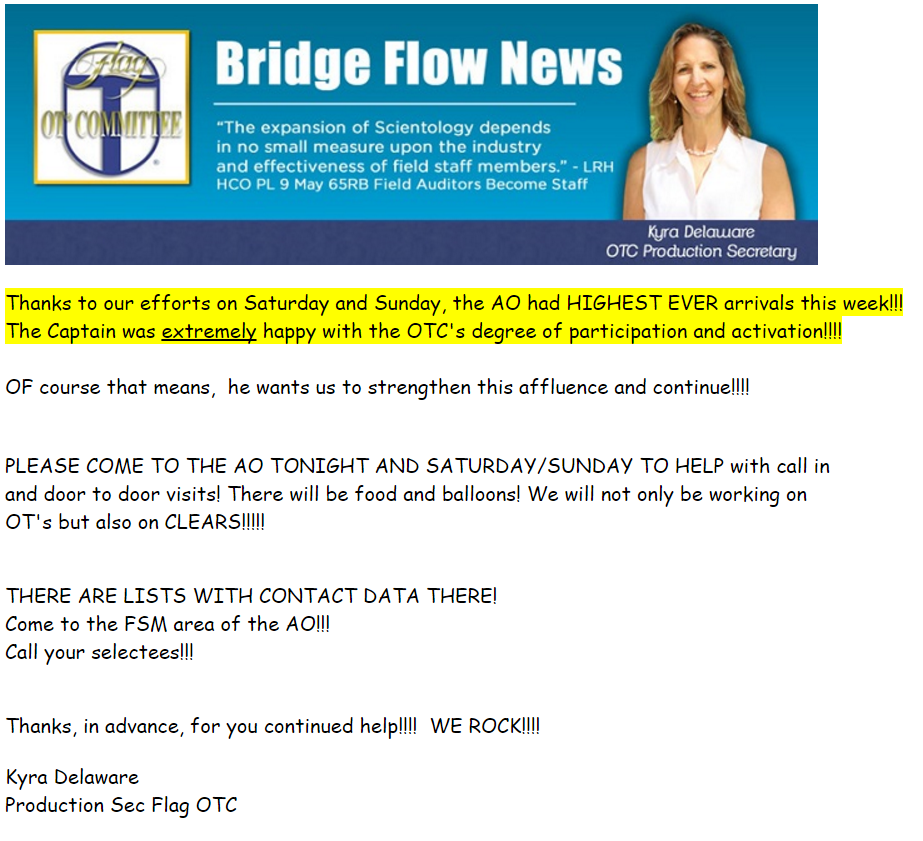 Some wisdom from Ron
Er, what this has to do with the Running Pgm is anyone's guess. And this "success" is amazing: I have always been very successful. Except when I wasn't. Now I don't have to wait to achieve my goals (love to check in with this person in 6 months and see how their goal achievement is coming along…)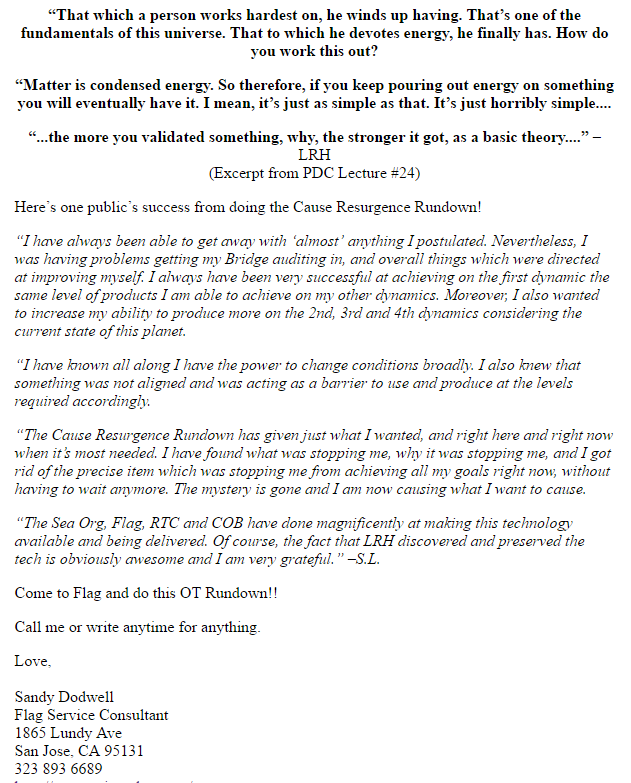 Child Porn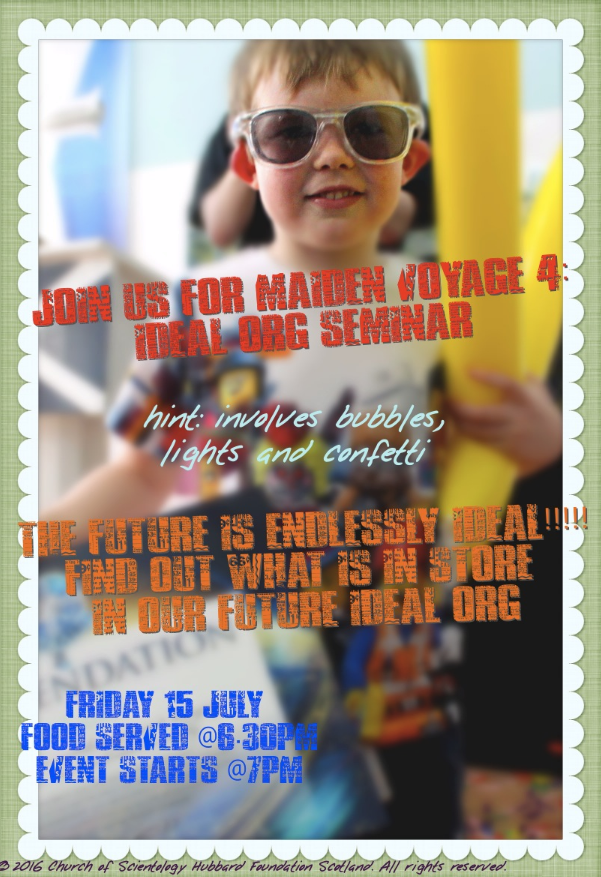 Milestone has a new definition
It's whatever we say we did, and then we call it a "Milestone completion". Really epic.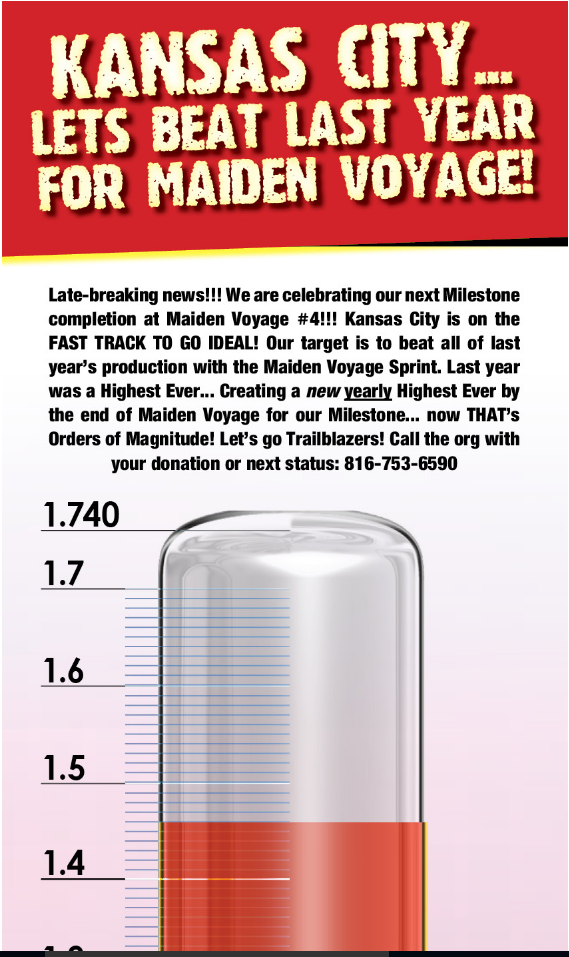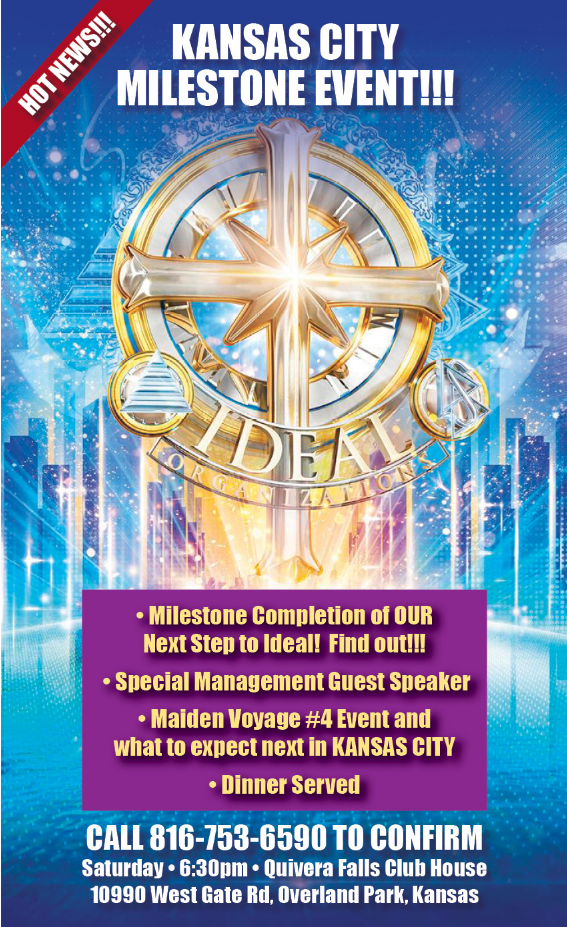 ASHO the first ideal Mission
The American St Hill Organization is featuring a mainstay Mission service — TR's and Objectives. You know, down there before the bottom of the Bridge.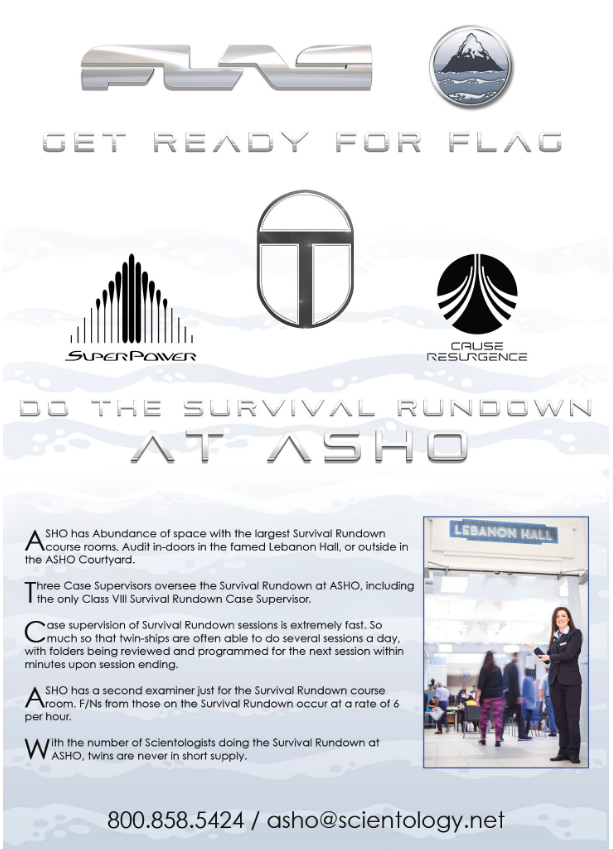 More child porn
I used to think HAPI was amusing. Now I think they are sick.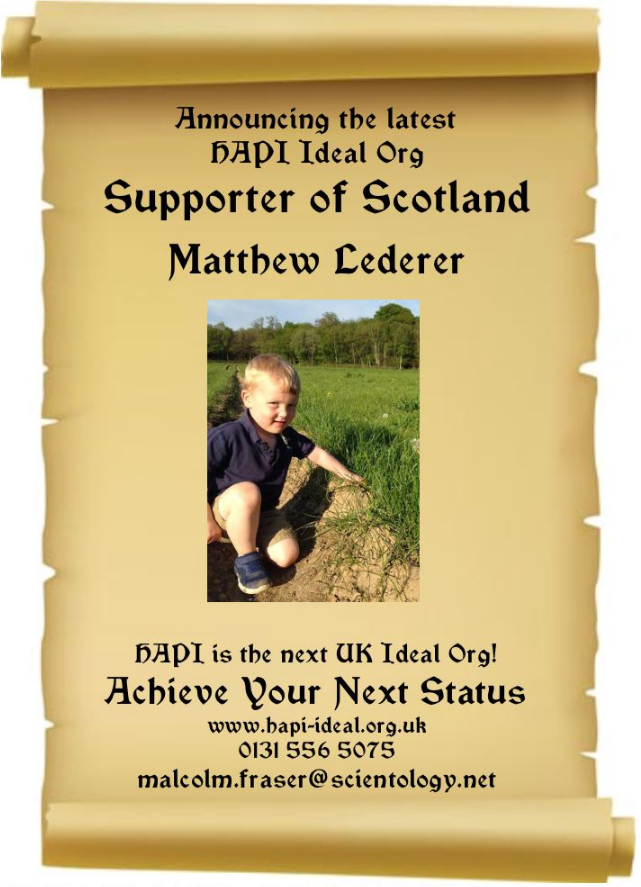 Central Files – Yay
Oh boy, it really looks like fun doesn't it! Scientology – the fastest growing collection of undone filing in the history of the universe.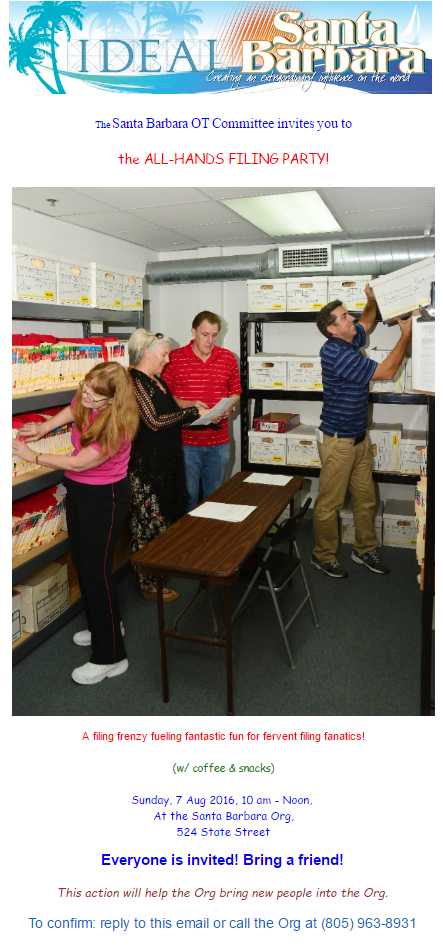 Psycho busters?
Ken and his band of merry idiots claim the psychs are the crazy ones….