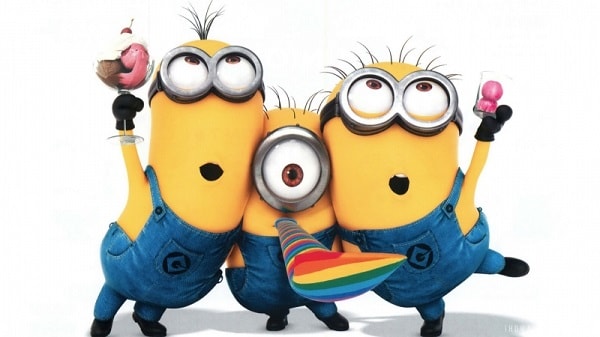 The weekly funnies were pre-empted by the Aftermath Announcement on Thursday. I didn't want to waste the work that went into putting this together, and there are some classics in here…
Rhythm of the Night…
In the Afternoon?
With sketches performed by our staff.
They're one mixed up bunch in Malmo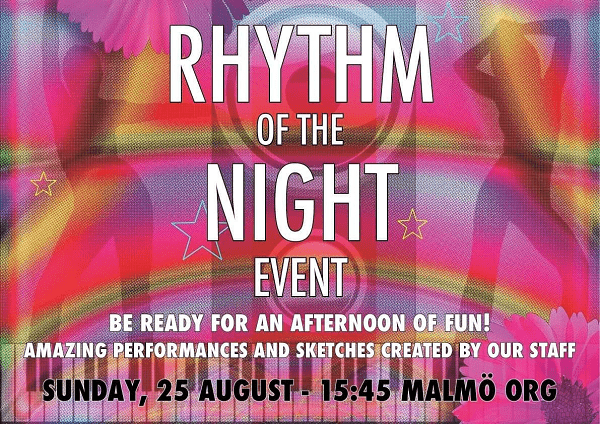 With two decades of Clearwater PR experience…
She sure knows how to create that PR Area Control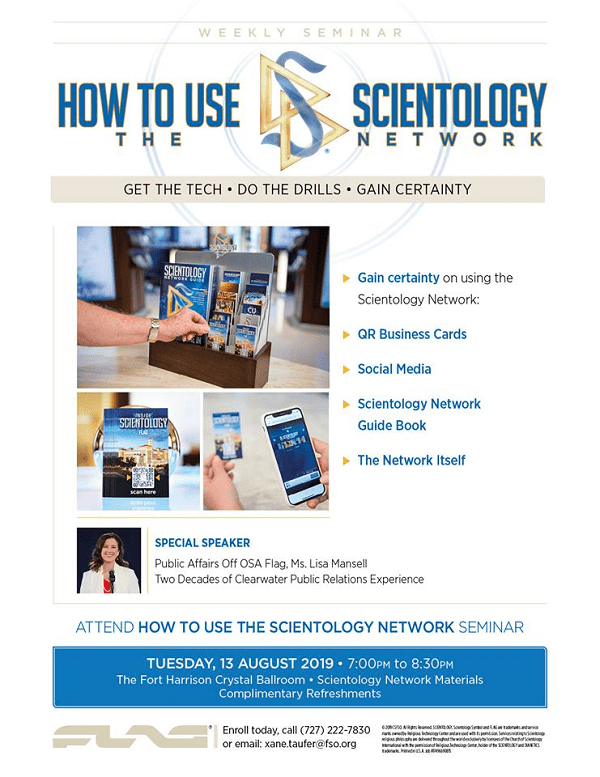 Bet this is a raver…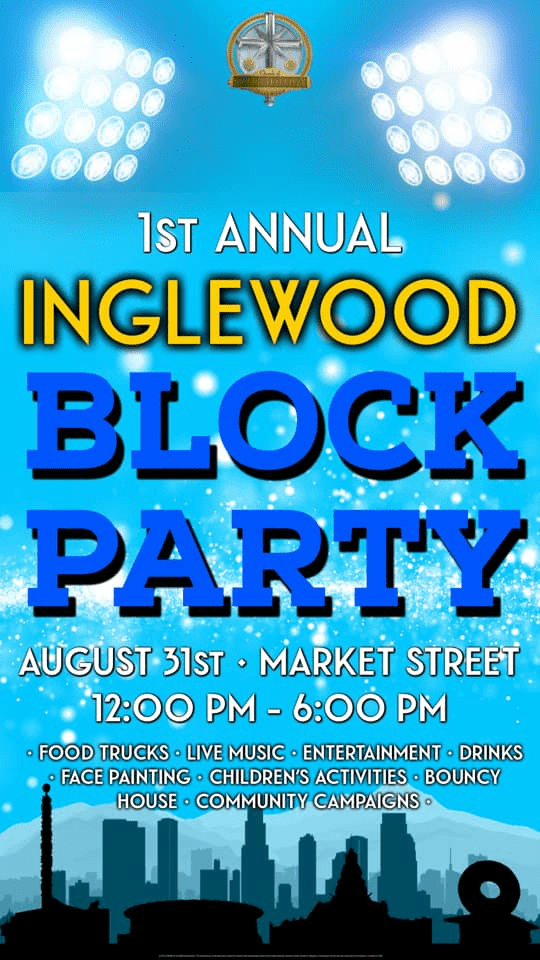 A conference is supported by Government of India
I wonder who exactly and if they know this is scientology? They SHOULD know given the grammar in this poster.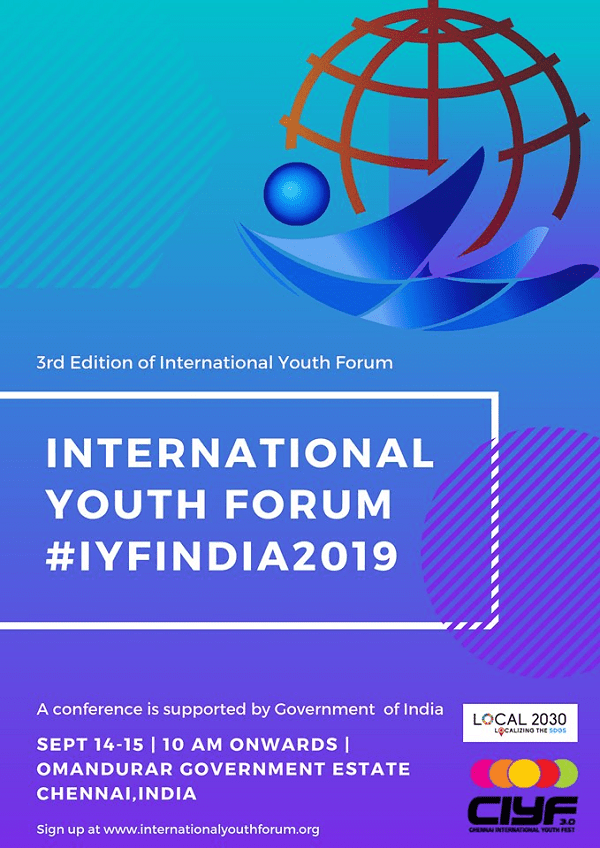 Two years later….
They are now planning to "fill it up"? I thought just having an "ideal org" meant 10X expansion???
I note Drew Johnson is now back to being a "Class IV" auditor…
At least Riggs has the (ex) SO arms folded pose down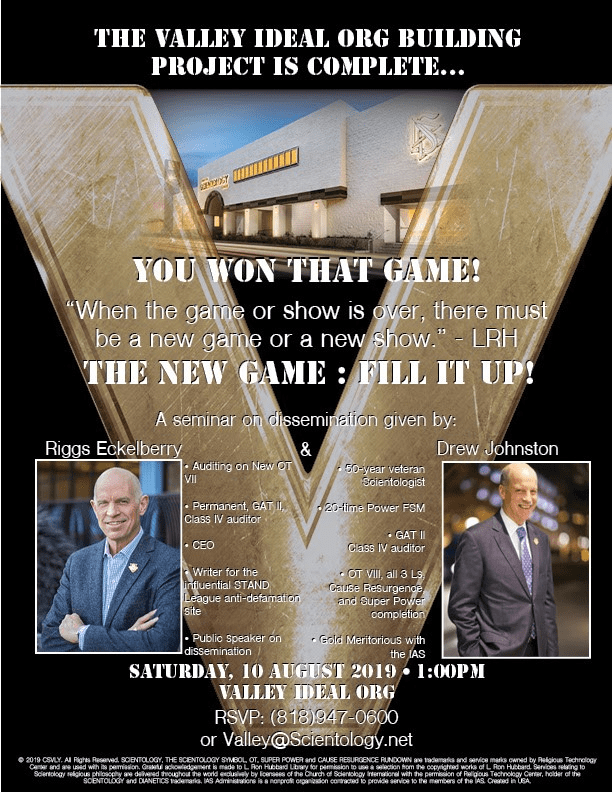 Wow– the CO I HELP EUS
If someone knows how to be happy, competent and disseminate, it's got to be him. Or her.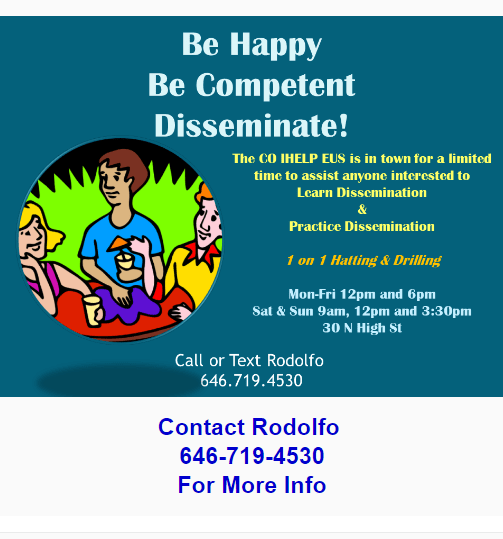 Pasadena following in the footsteps of Foothill Mission
Now promoting ESL classes! Because Ron knew how to do that too.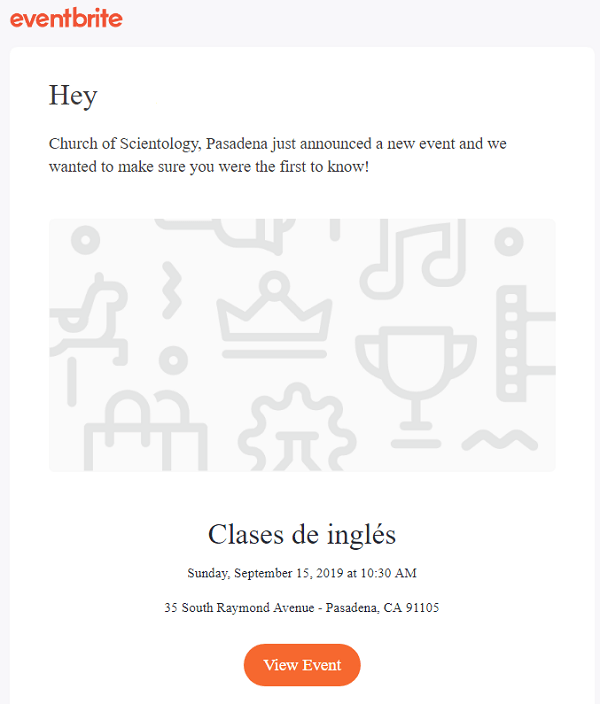 Yeah, that makes sense
They really do pick some odd things to promote as if they are earth-shattering truths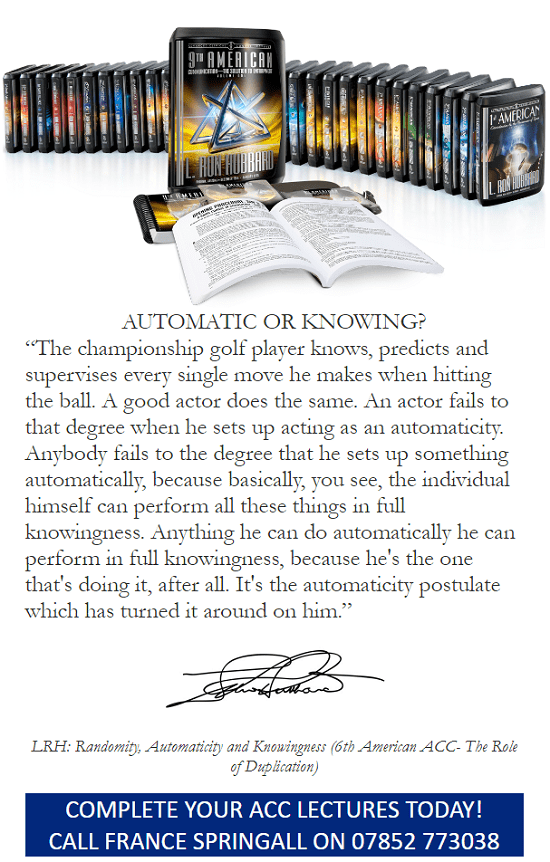 It's going to be YUGE
Bet they get at least half of the 10 scientologists in Portugal to attend. Anyone else will need to be bused in.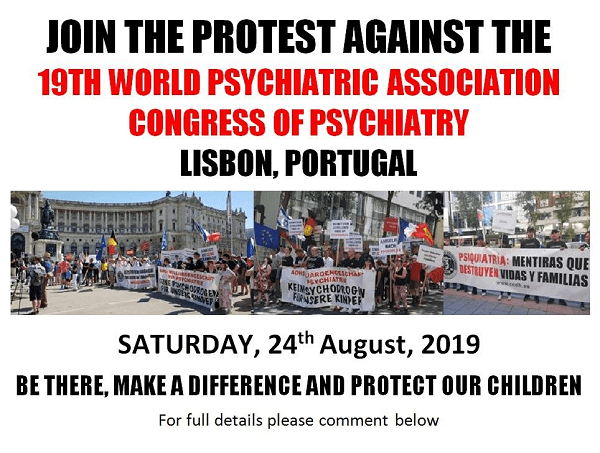 Makes we want to go… Not
Who comes up with this stuff?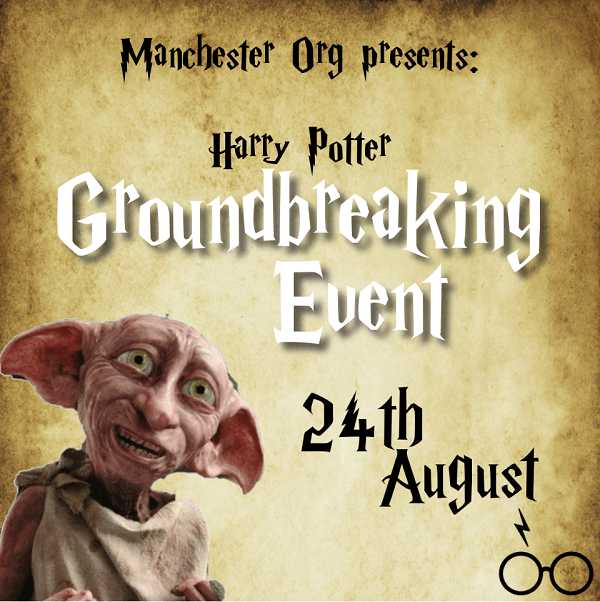 Of course, another fairy tale
How appropriate.
Imagination is about the only resource they have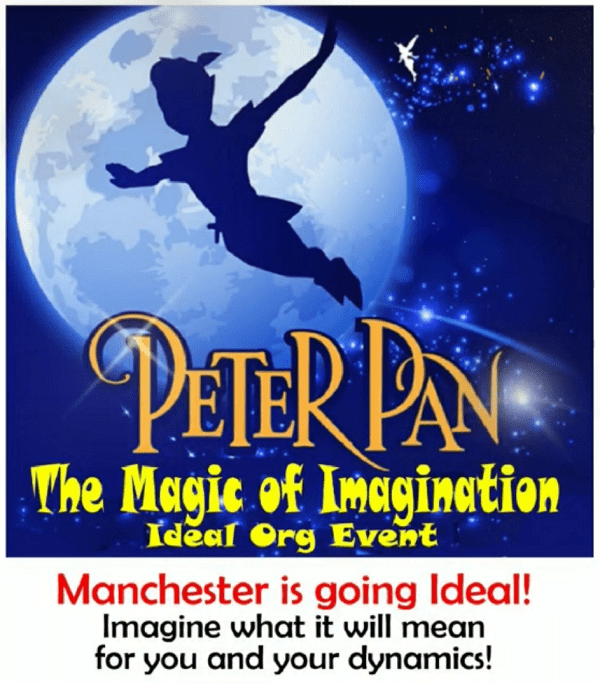 And look who's starring as Peter Pan…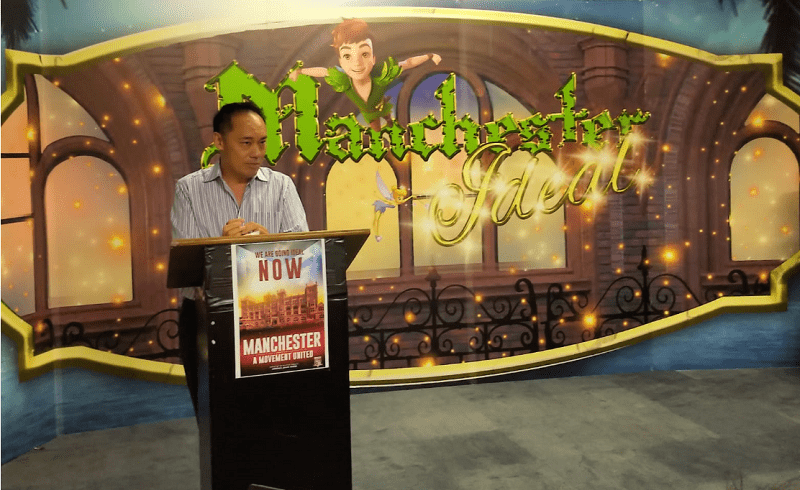 Battle of the World Tours
Contestant #1: Freewinds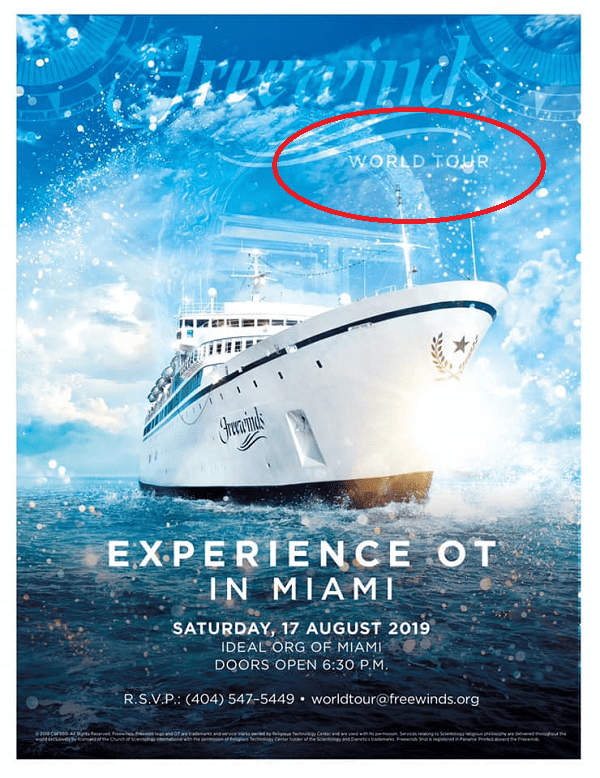 Contestant #2: IAS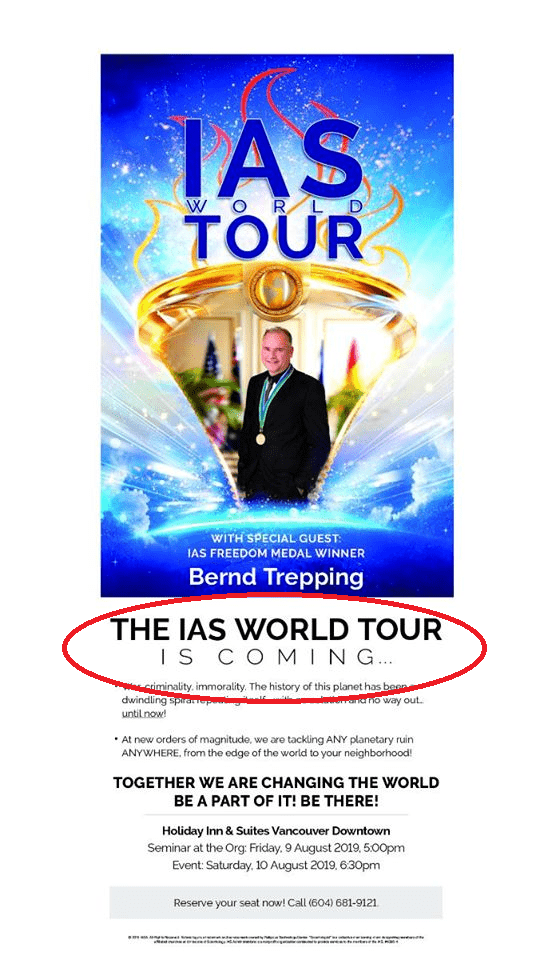 Contestant #3: Flag. The original and undefeated champeen of the world…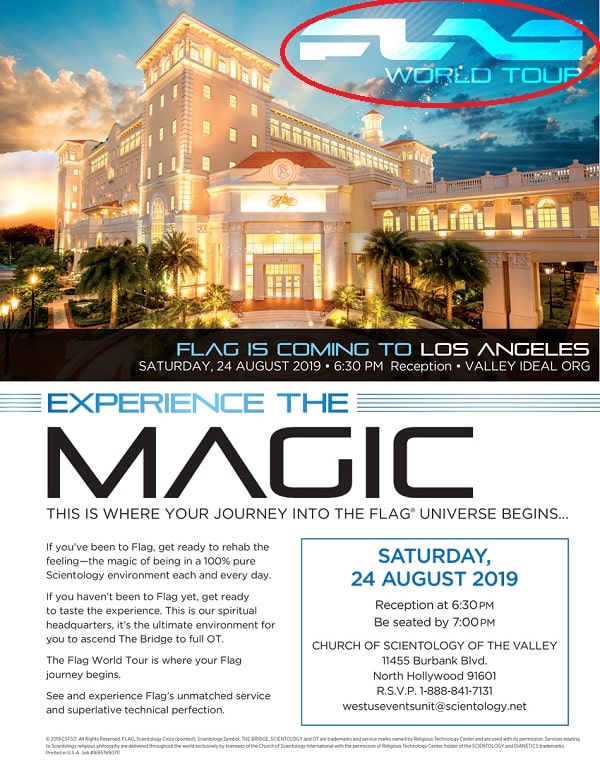 Designed for all those orgs not yet ideal…
Get 'em moving Erik.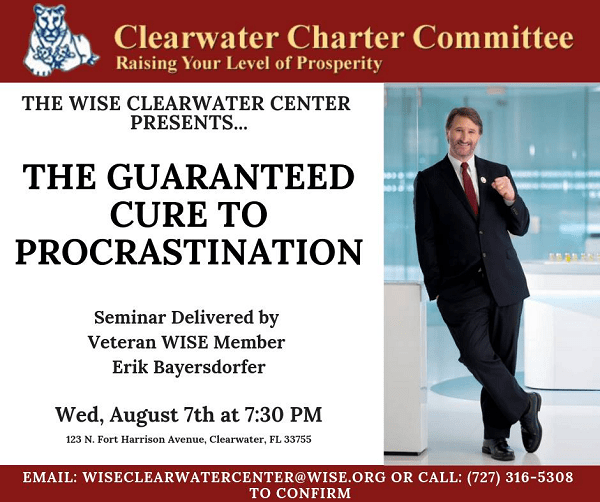 Durban ISN'T Happening
4 Grade Chart completions in how many MONTHS?
But the BIG news — COB HIMSELF is "reviewing our space planning" because, well, you know, space planning just isn't ideal unless given the blessing of Dear Leader (who is NOT involved in the day to day management of scientology organizations…)
Why not Kansas City?
Because Columbus.
The great battle of who has the most ridiculous reason for joining staff in their city is well under way.
KC is in the lead, but Columbus is determined to catch and overtake them. It's trending don't you know.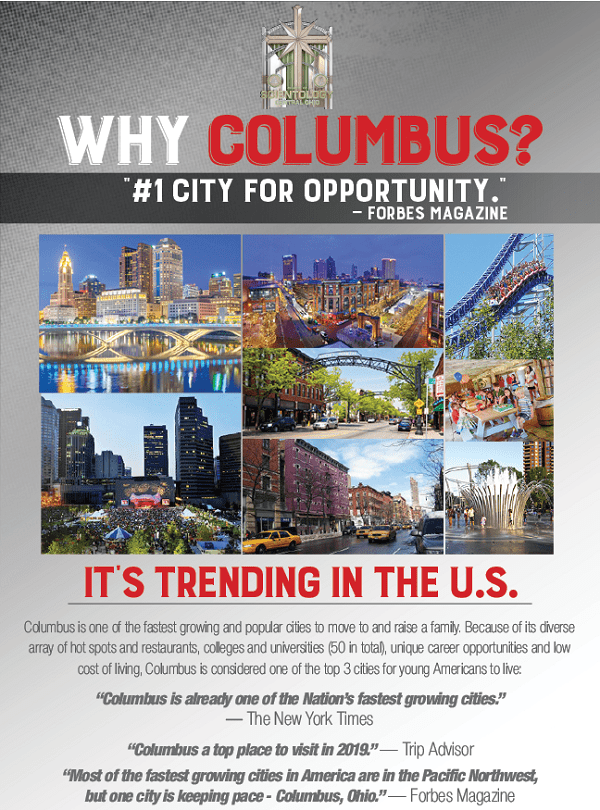 He's back with a vengeance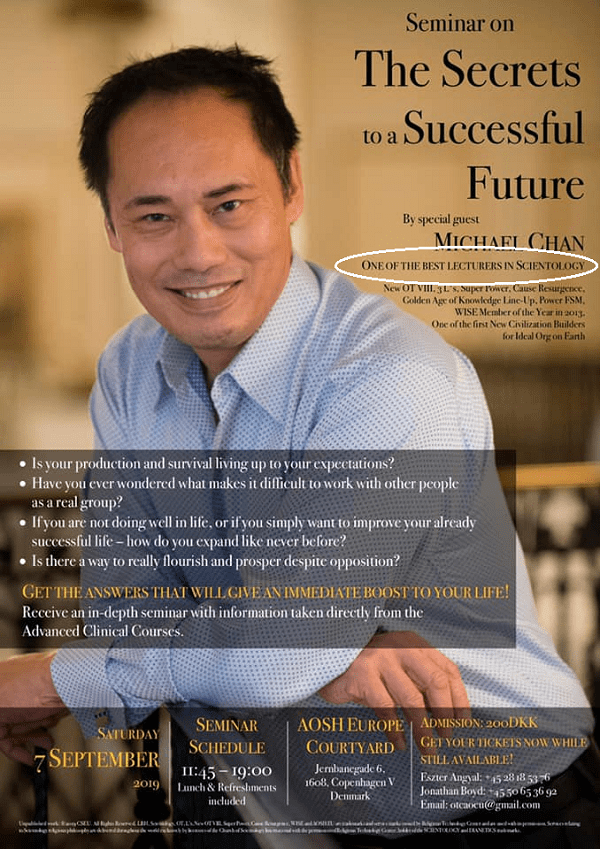 Speaking of douchebags
Here is the man who promotes that "God wants you to be a billionaire" — but not as much as he wants me to be one, which is why I TAKE your money. Who really has the ear of God?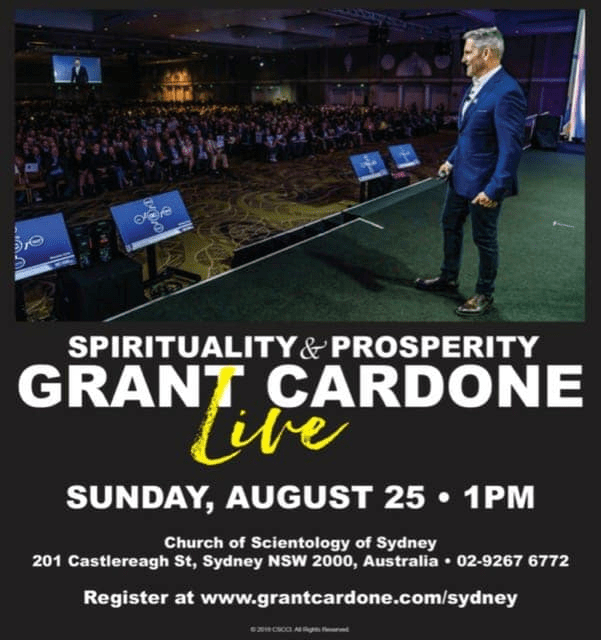 Seriously?
The truth?
And who is going to be imparting this? Those other douches who had their pic taken shaking hands with Donald Trump?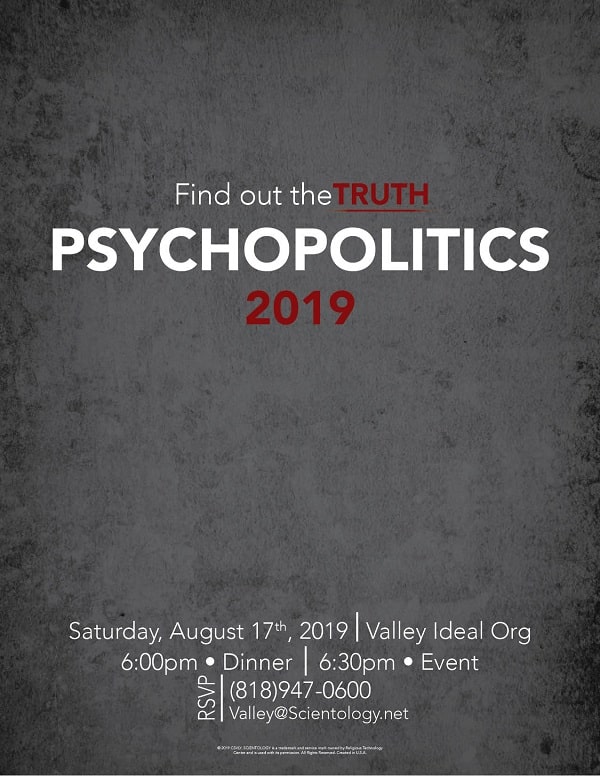 Valley following in the footsteps of Foothill Msn and Pasadena
Open Mic music show?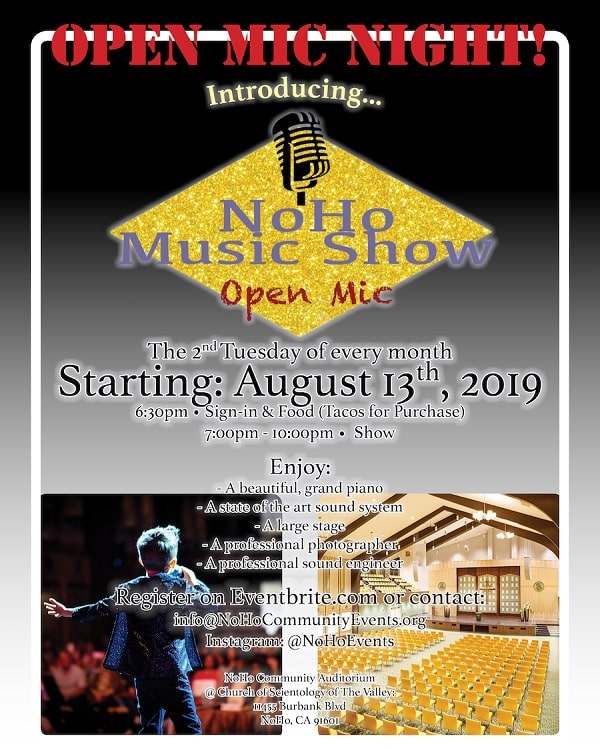 Magic is the new black…
Definitely going to be BIG NEWS. Maybe COB himself is reviewing their carpet designs?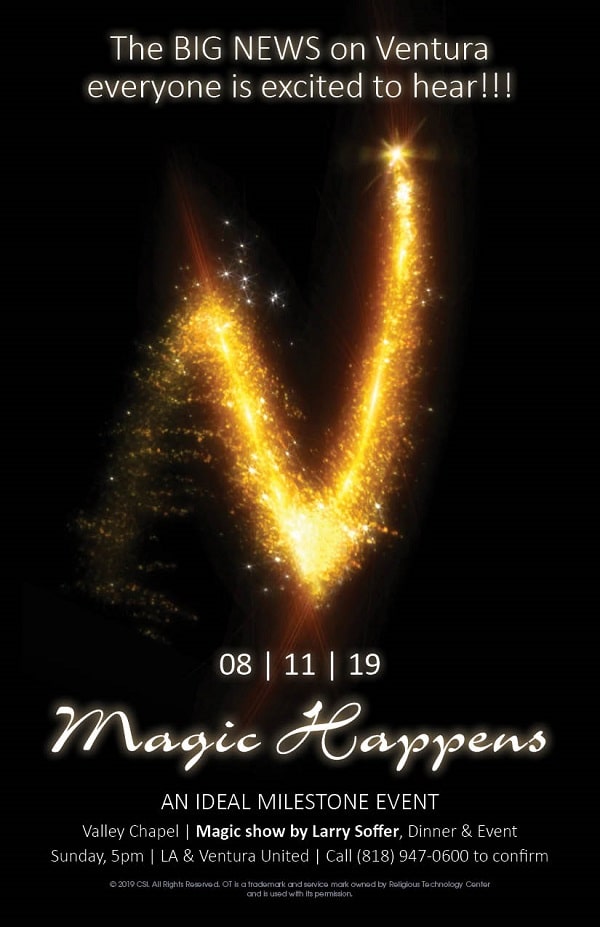 Well, this is a wee bit embarrassing
Can't find any Scots to take up the challenge?
Got a Frenchman to join staff.
Bringing in some Italians for fundraising at the end of September.

The Swinging 60's
With "Embarrassing entertainment"
Will Plymouth open in 2020?
This is truly a recipe for disaster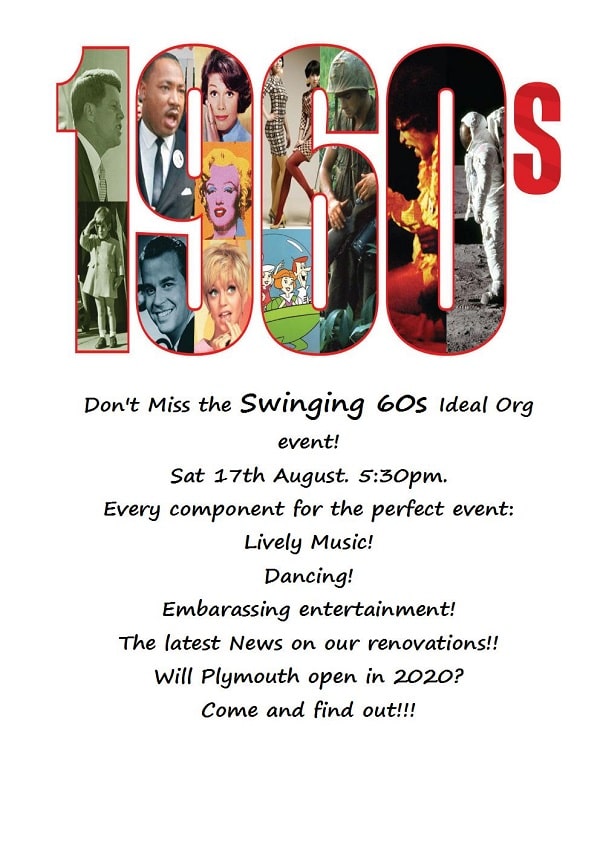 This is "Results"?
By the way, you should actually READ the quote.
You have it ass backwards.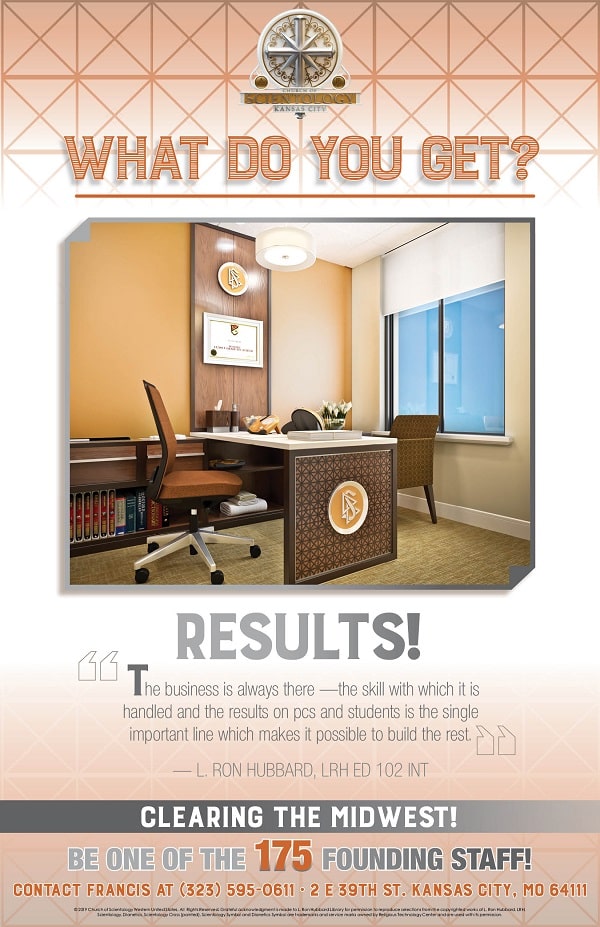 Success Convention?
Looking every bit as exciting as their accomplishments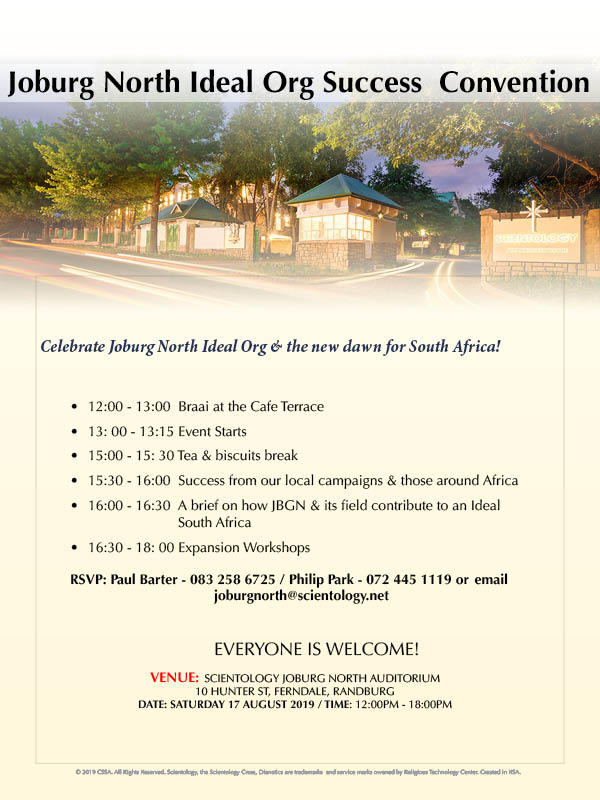 Food, glorious food…
And Meghan Fialkoff!
Nothing like being second billing to homemade tacos.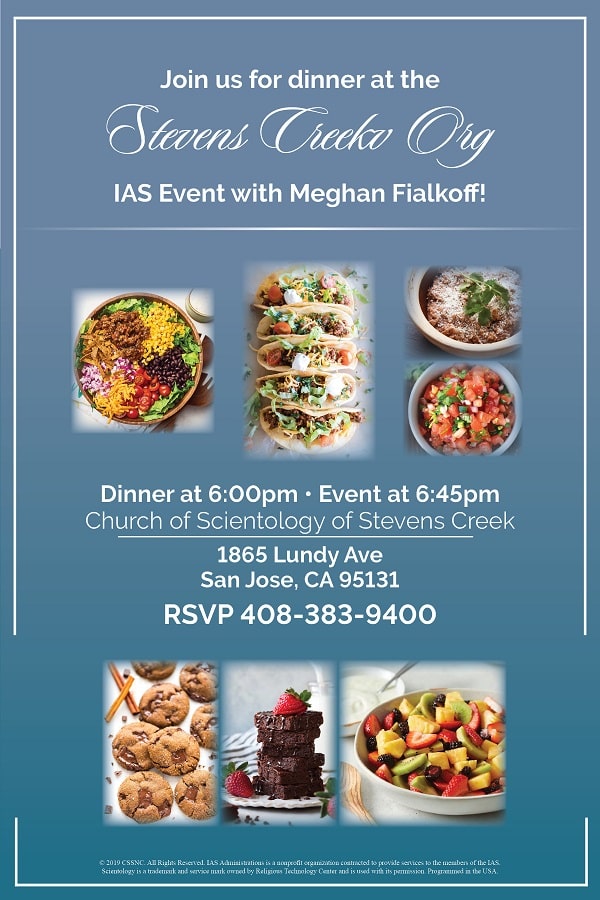 250 miles?
Why?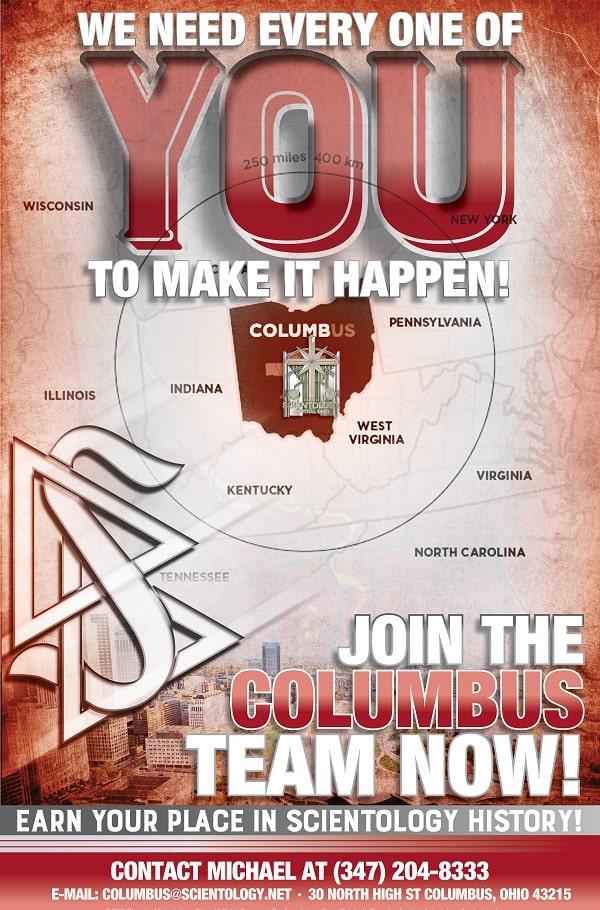 30 years! Since age 14.
How terribly sad.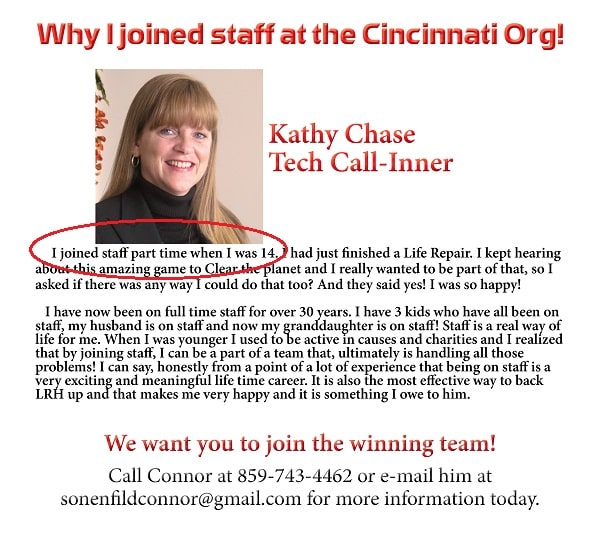 Yep, come September it will be a new civilization
That little van will change everything….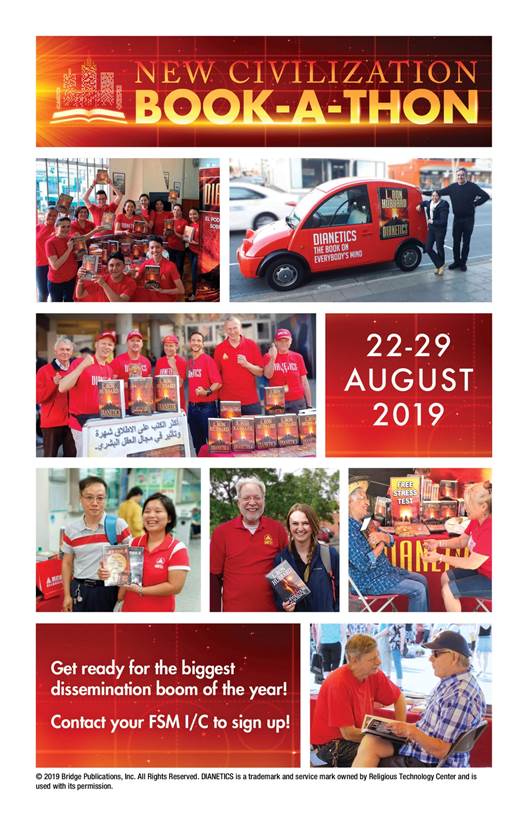 The 60's called…
They want their font back. Maybe you could get it to Plymouth.
Believe in Battle Creek? Why?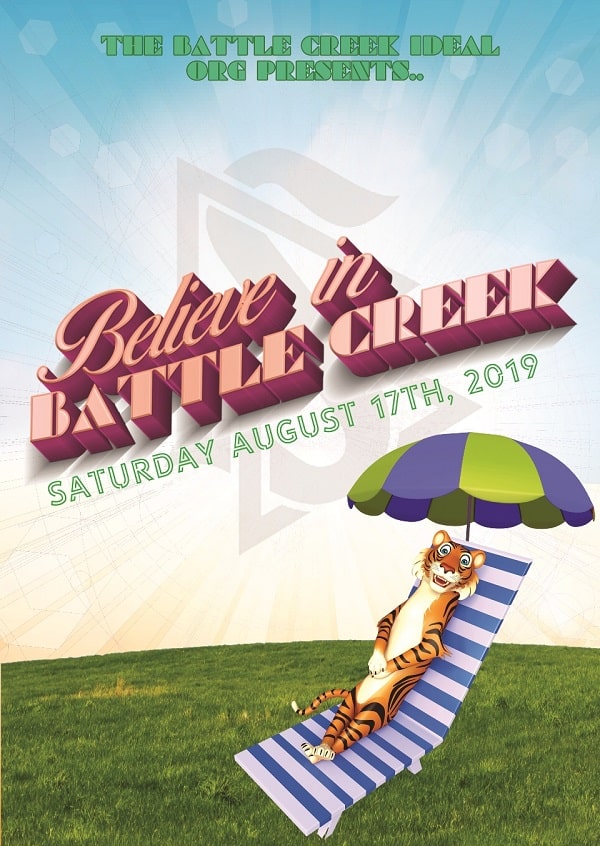 This is AOLA in 2019
Scrounging for mini courses….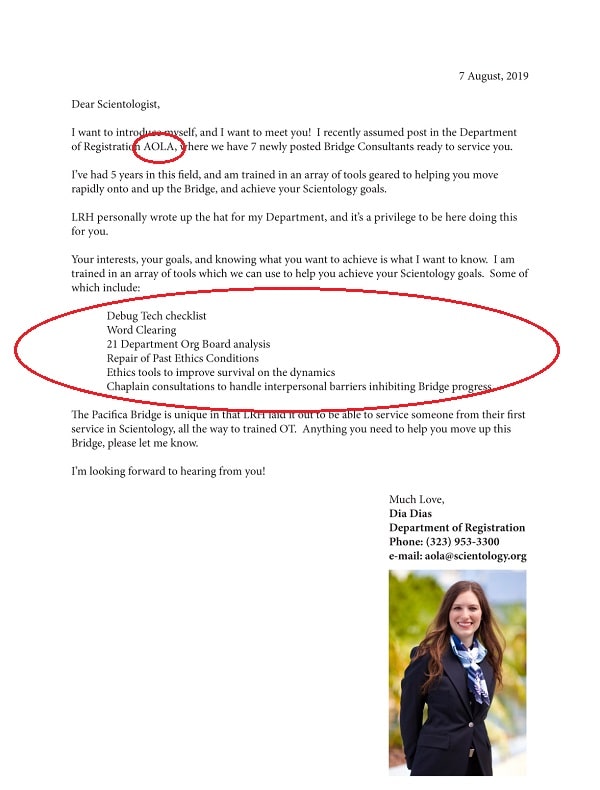 Hot tip
It's been 2019 now for nearly 8 months.
I think Lee might need some objectives to get him in PT…
And maybe something to get him in valence?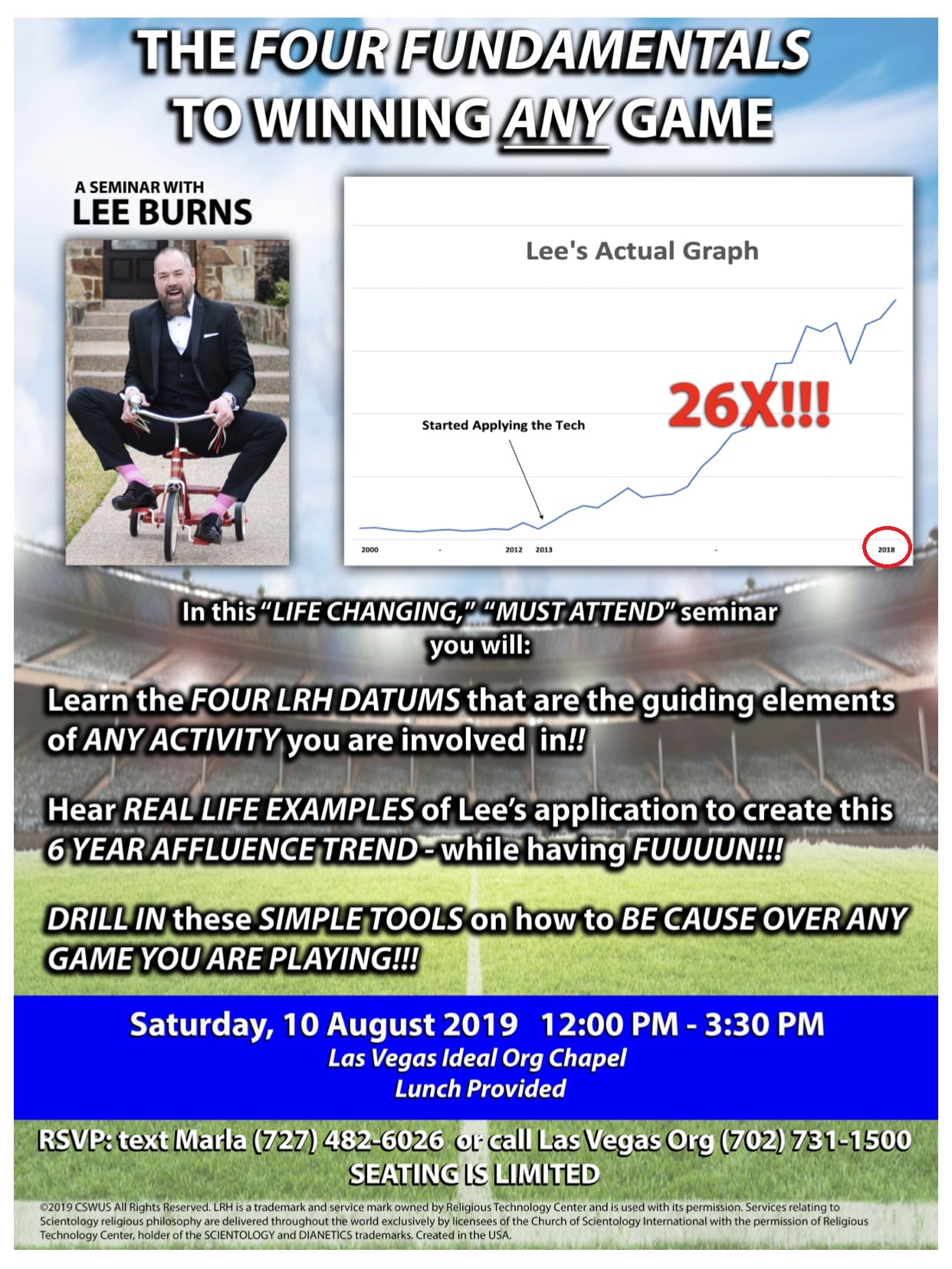 Beware of the SP's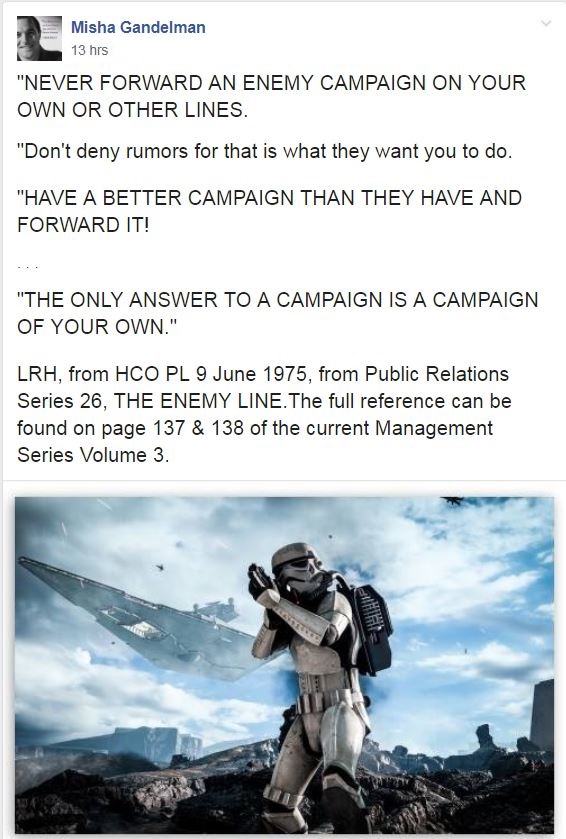 They really are EVERYWHERE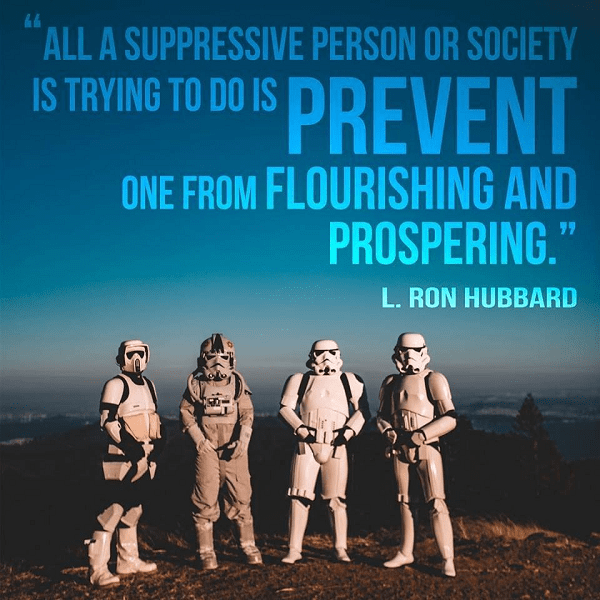 Everybody's talking about them…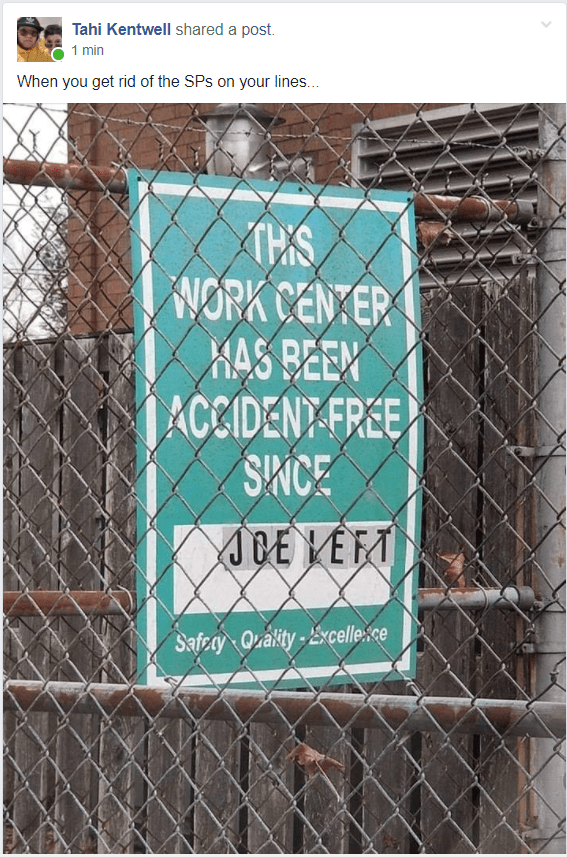 Powering it up…
All those other ideal orgs will be Clearing California — just waiting for Ventura to be done to get going on it.
Once they are done it will be an "Ideal California."  Can you imagine, the most populous state in the US will be totally ideal? What will it look like? Statues of LRH in public parks? All schools using Study Tech? WTH as the official moral code of the state? ScientologyTV the most popular channel in the state? David Miscavige Day on 30 April?
Just can't wait.