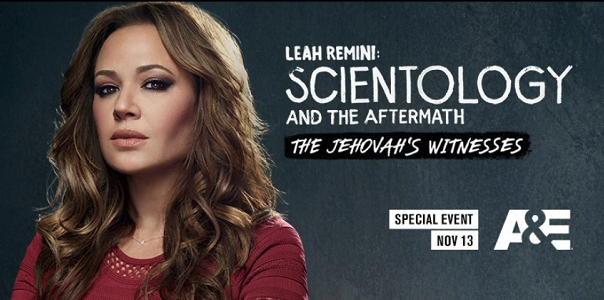 The first new episode for a long time aired last night, a special on the Jehovah's Witnesses.
It's unlike anything we had done before and I am interested to hear your feedback.
I watched Twitter and Facebook as the show aired on the East Coast, but have not yet caught up following the West Coast airing.
Once again, I want to thank the brave contributors who were willing to sit down and bare their pain to the world in the hope that it will bring some comfort to others who have suffered similarly, and perhaps prevent someone from having to suffer in the future. And my special appreciation to Lloyd Evans, a man I have come to know well over the years. He is a true champion for JW victims, a terrific guy and a fountain of information on the subject. Without Lloyd this show would not have been possible. Each of the people I met on this program was someone I had an instant bond with. They are truly some of the nicest, most sincere and caring people you could ever hope to meet.
I hope their stories came through — as I said to Lloyd, it would only have been possibly to be truly happy with this episode if it was 6 hours long and we could include everything everyone had to say without omitting anything. That's the dilemma of doing a tv show. You have to cut it down to fit a time slot. Fortunately we were given 2 hours for this due to the scope of the material and that it was a one off show on a single subject.
As always, we are interested to hear the perspective of our viewers. It does not really matter what we think once the show hits the air — then it becomes about what viewers see and feel.