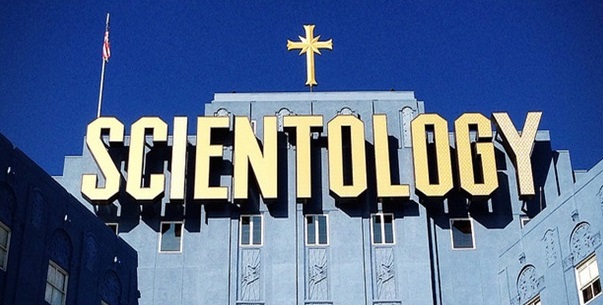 This was sent to me by someone who wishes to remain anonymous at this time.
She is not declared, and has recently been on org lines. I find it interesting to read the observations of someone who has been inside orgs VERY recently. I come to a different conclusion about what must be done, but I agree with many of these observations. I have stated a number of times my belief that all dianetics and scientology materials should be made available online for free and the subject will live or die based purely on its workability and value to mankind). 
It is somewhat reassuring to know there are still people in scientology who CAN think for themselves. 
Evaluation Re: Scientology
To one degree or another, ex-Scientologists fall into two main camps: those that still believe in LRH's tech and policy; and those who concluded the man was a crackpot and who rejected his whole body of work. Regardless of the camp in which you belong, Scientology has failed in its goals over the last three or four decades. The following Evaluation identifies the "Why."
In HCOPL, 30 June 1970, Data Series 11, The Situation, LRH gives as an example "a town that has no one living it," as a major departure from the ideal scene. The similarities between that empty town and Scientology Class V orgs are uncanny. Org stats have been falling for over thirty years and few new people are walking through the front doors. Meanwhile, the age of the remaining public has climbed to unprecedented heights. From what I've observed first hand, and from recent pictures I've seen of OT Committees and Ideal Org groups, the median age is over sixty.
Something is rotten in Scientology. Public have left in droves. Div 6's are incompetent if non-existent, and what new people do walk in the front doors, rarely make it to Div 4. Per LRH, stats are always "held down," "the public love" Scientology, and suppression comes from within the organization. If he's to be believed, the church is clearly being led by one or more SP's. But for some reason, staff turns a blind eye as crimes accumulate and stats continue to plunge. What's going on? How did this happen? How was such travesty allowed to occur?
I could list outpoints and injustices all day—everything from abuses of KSW to incompetency, criminality, and suppression at the top of the organization. The question that must be asked though, is what allowed this degradation to occur. What's the WHY? Having studied Scientology ethics technology and done the Data Series Evaluator's Course, I was conversant with "string theory." So I began to pull.
LRH wrote a lot about correct "why's." From Data Series 19, The Real Why: "Why = that basic outness found which will lead to a recovery of stats. Wrong why = the incorrectly identified outness which when applied does not lead to recovery." Data Series 23: "And a REAL why when used and handled and acted upon is like a magic carpet. The scene at once becomes potentially better or gets maintained." And "IT WILL BE FOUND THAT WEHRE YOU HAVE A REAL WHY PEOPLE WILL COOPERATE ALL OVER THE SCENE."
Obviously, the real why hasn't been found and applied by church management—and certainly not by the man in charge, David Miscavige. Every solution he's put forward has failed miserably and not led to a recovery of stats. GAT1, GAT2, The Basics, the SRD, Super Power, and a slew of "ideal" orgs have not flooded Scientology churches with new people, much less, made new auditors—the purpose of Class V orgs per LRH.
At first, I thought getting back on track was simply a matter of cleaning up the out-ethics and getting rid of the SP's. Once that was handled, everything would revert back to "the good old days," and fall into place. But what then? What would prevent the same mistakes from mucking up the works all over again? Something earlier had to have caused the decline in the first place—something endemic, that had been in place for many, many years. I pulled more string.
Despite sleek events and puffed-up stats, the church has been declining for decades. Once again, GAT1, GAT2, and The Basics were presented as the solutions which would reverse Scientology's fortunes. None has worked. Though all included the work of LRH, the checksheets and application were not his. All violated myriad policies, not the least of which was KSW and Tech Degrades. What allowed all this out-tech and off-policy to proliferate, and why had so much anti-Scientology PR sprung up in recent years? I took another look at the head of the organization.
Die-hard members think Miscavige is the glue holding Scientology together, and if not for his tireless efforts, the IRS would have gobbled up the church years ago. Others think he's the devil incarnate. Per LRH, all we have to do is look at his stats. If we do that, there's only one conclusion: he's a flaming SP, pure and simple. But so what? What allowed him to usurp and retain so much power? What allowed an SP to take over and steer the ship for almost four decades? More string needed to be pulled. There was something earlier.
So I kept pulling and pulling until I finally ran out of string. And guess what? I arrived at the old man, himself. Scientology's downfall is rooted in LRH's very own tech and policy. Somehow, Ron was responsible for the decline and sorry state of current affairs. Allow me to explain.
For all of Ron's genius, generosity, and playfulness, there was a well-documented dark side to the man. He didn't always set a good example and he didn't always take responsibility for his mistakes and shortcomings. He could be very cruel. He was a man full of contradictions. On one hand, he wrote policy on fairness, kindness, and how to address suppression. On the other, he ignored his own advice, set poor examples of behavior, and abused others. Stories abound of him locking kids in chain lockers and over-boarding staff on the Apollo. Like many geniuses, he could be manic-depressive—or overwhelmed by his bank. He was incredibly productive in his manic phases. At other times, his aberrations got the best of him.
Assigning blame to LRH runs counter to the very fiber of every true blooded Scientologist. That said, the man must share responsibility for creating the environment that's allowed suppression to foment and strangle the church.
On one hand, LRH formulated policy and organized the church precisely to prevent the current Situation. On the other, the checks and balances, and organizational structure intended to make sure everything flourished and prospered haven't worked. Something in that tech and policy allowed suppressives to get a foothold and take over. What happened? LRH and his Tech and Policy aren't perfect, and he didn't always practice what he preached.
What are these actions and policies that contributed to so many defections and left an insane man at the helm? Is there really a situation? You bet your ass there's a SITUATION.
Let's start at the beginning.
Control and Obedience
Perhaps the greatest piece of the puzzle that caused the Situation was patterning the church after the military. LRH served in the navy in WWII, and was drawn to the crisp, no-nonsense precision by which it operated. What frustrated him, though, was taking orders from people clearly not up to his intellectual standards.
His solution: Create his own organization and make himself the Commander-in-Chief. Ron was smarter than everyone else. He would make his own policy and issue his own orders.
LRH embraced military culture and imbued his new church in navy nomenclature: captain, commander, chief, and supercargo to name a few. He dressed his personnel in soldier-like uniforms, complete with epaulets, spit-polished black shoes, and medals pinned on front chests. Goals were established. Drills were performed. Troops were mustered every day. Secretaries and Directors issued programs and orders. Production was quantified and graphed. All with military proficiency.
Unmet goals were not tolerated. Lack of production was inexcusable. Those that didn't meet their targets were assigned lower conditions.
Orders were obeyed, never questioned. Superiors were answered with "Yes, sir!" "No, sir!" In lieu of court-martials and brigs, insubordinate staff were demoted and routed to ethics for security checks and committees of evidence. Or worse: transferred to the Rehabilitation Projects Force—the RPF—for a year or two of scrubbing porcelain and grout-lines with toothbrushes.
As for the public, they were either with him, or against him. There was no middle ground. He wrote famously, "When somebody enrolls, consider he or she has joined up for the duration of the universe…" Those that left were declared suppressive and shunned by the group.
LRH demanded complete, unquestioned trust and submission. He wrote that his authoritarian system was the only workable method of reaching the goals of mankind. Year after year, he came up with workable solutions to what had plagued man for millennium. Everyone else's explanations and methods contained fatal flaws, missing components, and would end in failure.
But a church is not a militia. And an org is not an army base. Religions are for spiritual enlightenment, healing, and answering the basic questions of life. Militaries are for staging war, and defending countries with guns and bombs. Marrying the church with the military, the priest with the general, was a match made in hell. Merging the science of mental health with the art of war was doomed to failure. And yet, LRH combined these two contrary concepts.
And thus, Scientology's troubles evolved from this military mindset and paved the way for the church being seized and run into the ground by a similar military aficionado.
Keeping Scientology Working
One of the first pieces of data a new Scientologist has drummed into his head is that all worthwhile knowledge was discovered by LRH. Little else is of any value. "Contributions" by others in the fields of Dianetics and Scientology ended in disaster. Questioning the tech and policy isn't tolerated. Discussing materials with others is an overt.
Keeping Scientology Working—KSW—is the first policy letter in all Scientology courses and lays the foundation for LRH's philosophy regarding knowledge and running the organization. It may also be his most seminal piece of indoctrination, and the building block toward unquestioned dedication, if not devotion and obedience.
In KSW, LRH writes, "The whole agonized future of this planet, every man, woman and child on it, and your own destiny for the endless trillions of years depend on what you do here and now with and in Scientology." Parishioners are led to believe that Scientology, as written by Ron, is their only hope for salvation and that unless they follow his dictates EXACTLY, they're doomed forever. Instances of things that don't make sense or seem unworkable must be challenged "with ferocity" by instructors, supervisors, or executives. If people can just "rise above the domination of the bank," and follow Ron's instructions to the letter, they will "achieve freedom and reason." Scientology and his dictates are Earth's only hope. Scientology must be kept working at any cost.
KSW leaves no room for the idea that things could be improved by others. In fact, according to LRH, such suggestions, "if accepted and acted upon, would have resulted in the complete destruction of all our work as well as the sanity of pcs."
The fallacy of this assertion is debunked by numerous examples. Had Henry Ford acted similarly, we'd all still be driving around in Model T's. Instead, thousands and thousands of designers, engineers, and scientists have contributed in making the modern automobile.
Many a militia has lost the war due to an inability to change and develop new strategies. In their defeat, the British in the Revolutionary War wore bright red coats and stood in long lines in the middle of open fields. Likewise, a downfall of religion is its inability to evolve. Once a "divine" text has been transcribed to paper, it cannot be changed. The words are those of God. To alter a single one would be sacrilege.
Similarly, KSW leaves no room for debate of tech or policy. What's written is written. PL's and HCOB's must be followed without question. If LRH wrote it, it's true. Anything else is the bank talking.
Just like the military general and just like God, the head of the Church of Scientology is unquestionable and without reproach—both its founder, LRH, and its present commander, David Miscavige
Enemies
Just like most nations with big armies, the church needed an enemy—someone or something that had caused all of its woes and which would distract its followers from looking too closely at what was happening internally. The AMA, psychiatry, and the IRS fit the bill perfectly.
For years the church has waged war against the medical industry and its most insidious branch, psychiatry. According to LRH, evil psychiatrists are responsible for the sorry state of mankind, not only on this planet but throughout the galaxy. For trillions of years, psychiatrists have erased memories and implanted minds with commands, making beings more docile, and easier to control and manipulate. On Earth, the IRS has waged a war to bring down the church by making them pay taxes on their vast holdings.
Just like in the military, this has helped create an "us vs. them" mentality. There are Scientologists. And there are non-Scientologists—or "wogs" as they're referred to by parishioners. The former have the tech with which to set us free; the latter—if not actively trying to do us in—are to be pitied. Scientologists are superior beings—"upstats." Wogs are not. When you reward upstats, you get upstats. When you reward downstats, you get downstats. There are Scientologists. And there is everyone else. Kind of like the Green Berets!
Study Tech
Right after his first time through KSW, one is taught how to study.
Don't understand something? Find your misunderstood word—your "MU." The tech is correct. Always. Despite claims that Scientology isn't perfect and is only a "workable" solution, LRH tech and policy are assumed infallible, one-hundred percent effective, and not open for discussion. Trying to explain tech or policy is considered "verbal tech" and is a crime. If something doesn't make sense, the student has an MU. Or the person hasn't "worked it out" with his demo kit. Or he skipped a gradient. Or is disaffected and needs to be routed to Ethics for sec-checking and assignment of lower conditions.
Scientologists are taught that any "non-optimum" reaction while studying is the result of an MU, lack of mass, or a skipped gradient. LRH's three "barriers to study" have contributed hugely to the downfall of the church by not allowing for the possibility of imperfect authorship. Discussing the merits, inconsistencies, or flaws of a bulletin or policy letter isn't allowed. Everything Ron wrote is presumed perfect. If something doesn't make sense, students are expected to use their demo kits until it does.
Are there other barriers besides LRH's big three? A few come to mind:
Believing an author is infallible or faultless, whether he is or isn't, is an obstacle to analytical thinking.
The author's work contains outpoints and illogics—intentional or not—is another barrier. Examples include:
False data, lies, half truths.
Omitted data.
Things out of sequence.
Similarities that aren't similar.
Identities that aren't identical.
Example: Cats and dogs are fury, four-legged mammals, with two eyes and one nose. Therefore, they're the same creature. Etc.
Imperfect or inadequate prose by the author can be an impediment to learning:
The author inflicts his own MU's upon the reader.
Flawed grammar.
Awkward sentence structure.
Meandering, non-linear prose.
An outdated style of writing making study difficult and not easily accessible for contemporary readers.
Skipped gradients by the author are barriers:
Example: a math book in which division is taught before addition, subtraction, and multiplication.
More barriers include:
Discussion about that which a student is studying is discouraged or prohibited.
Intolerance of different viewpoints by teachers, staff, and other students.
Critical (analytical) thinking isn't allowed.
Reading other sources isn't encouraged or allowed, and is considered out-ethics.
Physical outpoints that prevent optimum studying:
Lack of sleep.
Poor nutrition.
Poor health due to sickness, disease, infirmity, and/or lack of exercise.
Genetics (?): low IQ, retardation, autism, etc.
A non-optimum environment is a hindrance to study:
Too hot; too cold.
Uncomfortable chairs.
Too crowded.
Noisy.
Smelly.
Many factors contribute to poor learning. An insistence that a particular text is perfect and without reproach is possibly the biggest barrier of all.
The End Justifies the Means
"The greatest good for the greatest number of dynamics" and "this is our last chance" are two examples of LRH tenets that management and staff use to justify unscrupulous behavior. However true these maxims are, they've contributed to a mentality that the end justifies the means. They've provided license for staff to lie, cajole, abuse, and use whatever means necessary to "get their product." The planet doesn't have much time left. It's now or never. If we have to break a few eggs in lieu of an eternity of blackness and suppression, so be it. This is our first time in quadrillions of years to break the cycle of the reactive mind and return to native state.
Examples include: splitting up families and causing unimaginable heartache by forced disconnection; talking people into stripping retirement accounts for the bridge and new buildings; and discarding Sea Org members too old to produce. I could go on and on.
Nothing is more important than Scientology and "clearing the planet." Want a new car to get to work? Pay for your son's tuition? Set aside reserves or money for retirement? You're simply the effect of a society absorbed in the accumulation of material wealth and PTS to the middle class. Nothing is more vital than ascending the bridge as quickly as possible. There is no justification for spending money on anything besides Scientology. The end justifies the means.
Just like in war, collateral damage is to be expected. A few innocent bystanders caught in the crossfire is little price to pay when an the future of an entire planet is on the line.
Responsibility
Scientology is big on responsibility: responsibility for oneself, his actions, and for those in his immediate vicinity. If he's really, really responsible, he's what's called "pan-determined" and is responsible for the whole universe.
Thus if some piece of tech or policy doesn't make sense, or an order from a senior seems "off," the parishioner or junior is always to blame. He's responsible. There's something wrong with him, something he can't see. Period. If finding the MU or the skipped gradient doesn't resolve the issue, he must have violated one or more moral codes. In church parlance: overts.
The church is never at fault. And by extension, neither is its staff—for they are the most responsible people on the planet. Just like the soldier risking his life for the welfare of his country, the Scientology staff member works for the welfare of the galaxy seven days a week while getting paid next to nothing. Questioning their actions or their motives—their sacrifice—is not done.
This mindset, too, has contributed to the downfall of Scientology.
First and foremost, the Church of Scientology must be reorganized and run in a non-military fashion if it is to right itself and succeed. It must cease attacking and railing against perceived enemies. People must be allowed to freely discuss and question LRH tech and policy without fear of reprisal. The current leader of the church, David Miscavige must step down voluntarily or be removed. A general amnesty must be granted for all ex-Scientologists. The church must admit culpability for its years of abuses and take responsibility for its actions.