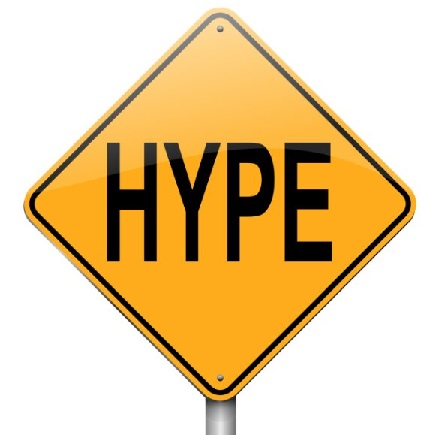 This "success story" caught my attention for a couple of reasons.
First, the idea that it could be considered a "win" to decide that you could now help with fundraising is rather comical. Tells you what is important in the world of scientology. It is obviously a point of shame to NOT be participating in fundraising for ideal orgs.
But there is a larger point here, concerning scientology "success stories" in general.
As a general rule, "success stories" are tailored to what the person thinks they are supposed to be saying in order to fit in with the expectations of the group. "Success stories" are mandatory to be able to "complete a level, any level, on the Bridge." If you don't write an "acceptable" success you are considered to be a "flat ball bearing" and are set back for correction (often at your own expense). So, people quickly learn what works when they are directed to the pen and paper to "write up their success."
Most glean their ideas of what to write from the promotional items quoting Hubbard about the miracles that a particular service is supposed to bring about.
L. Ron Hubbard said that running around a pole for many hours (though the fact that it is running is "confidential" until you start on the "rundown" and it has nothing to do with contracting pneumonia, it's just not good for sales) is an "OT Rundown" taken from "the whole track" and though it consists ONLY of running it "addresses you, the thetan" and "unsticks your flows" and "can pull you out of anything."  Thus you see "success stories" parroting these same words. It's the same for every level in scientology. When someone completes Grade 0 they proclaim "I can now freely communicate with anyone on any subject (unless that person is designated an SP)". When they're allowed to complete their objectives they are "now in Present Time" — even if they were already OT VIII and had been toiling and paying away for 25 years, NOW they are suddenly "in PT."
I believe that if Hubbard had announced a "new breakthrough process based on whole track research" which would bring you to a state of complete awareness of matter, energy, space and called it the Infinite Active Master Being Operating Theta (IAMBOT) Rundown — there would be IAMBOT completions who would write glowingly about their "complete awareness of matter, energy, space and time." Even if that "rundown" consisted entirely of sitting on the ground with your legs crossed and eyes closed for exactly 7 hours and 14 minutes each day for 17 consecutive days.  Throw in a bit of theory about how thetans need to maintain a position in space relative to objects and that THIS is the key to being at cause over the MEST Universe just as it is described in the Factors, and you would have people clamoring for this incredible new "tech." To do the rundown there would be a special, secret floor of the SP Building consisting of a large room with a rubber floor and black lights, administered by a team of "highly-trained" 14 year-old specialists in custom-tailored orange jumpsuits. The cost would be $17,714 and the people that completed the "sit in" would all be "rave" about how this was the most incredible "technical breakthrough" ever. I GUARANTEE you if I was the head of scientology and claimed we had received this from Hubbard himself, I could get people to pay for it AND convince themselves (at least tell others) that this was the best money they ever spent. And without even saying so directly, have rumors begin that this was the first "new breakthrough" from "Target 2."
I guess nobody in the bubble believes this sort of "success story" kind of diminishes the value of "real" auditing? Hell, if running in circles for $10,000 does all this for you, why pay $8,000 an intensive to be asked questions by an auditor with an e-meter wanting to know the last time you masturbated?
It would be like an expensive restaurant publishing slathering reviews of how amazing their tap water is. It would make you wonder about how real the rave reviews of their bread rolls were, let alone the steak.
CAUSE RESURGENCE RUNDOWN SUCCESS
"Cause Resurgence was an interesting voyage. I was surprised how many things it handled that I had stuck attention on. This action gave me more causation and reach on the things that were real to me and that were bugging me as a being. It addressed me the thetan directly.
"I had a lot of OT phenomena occur on this rundown in a short space of time. It was really powerful.
"A few people I had long given up on, and that I had felt failed help on, contacted me out of the blue. One person even originated that they had gotten rid of the terminal in their life who was not survival for them. The cool thing was that these communications were all originated at the exact same time from people in different countries.
"As I was on the rundown, a situation came up and I handled it instantly with the same ease of flicking off a switch. I realized how much more cause one can get.
"There was nothing that this rundown cannot pull you out of. I handled stuck attention I had had on betrayals and injustices that ran really deep.
"My perceptions increased. My ability to act from a cause point is normal now. I don't have to think for a second 'how am I am going to get cause over this?' I just natively act on it in a causative fashion and innately know what to do. No thinking involved – just action.
"My flows are wide open. I feel others' flows towards me are smoother. I feel I can also bring calm and ease to a space. I regained ability to control and generate energy at will.
"I am on the OT Committee in Sydney at AOSH ANZO. I always had a disinterest in doing fundraising for ideal orgs. No particular reason why. I just preferred to work on recoveries because fundraising just wasn't my thing. Then, one day on Cause Resurgence I found myself mocking up how I could help with the fundraising and creating an event to help fundraise for Perth Ideal Org and I was shocked at myself. Some sort of ridge on the subject or area had blown.
"I saw how this rundown is so simple yet powerful. I opened up all my flows on help more than ever. At the end of the rundown, I couldn't find an area in life that I didn't feel I could reach. It felt like everything was wide open to me. I felt an enormous surge of power and energy. I feel my auditing will go a lot smoother. My attention is totally in the here and now and focused on creating for the future." – T.S.
It's my hat to help you arrive for Flag Services! Please call me or write anytime for anything!
Love,
Barbara Dews
Flag Service Consultant
1308 L Ron Hubbard Way
Los Angeles, CA 90027
323 872 3585