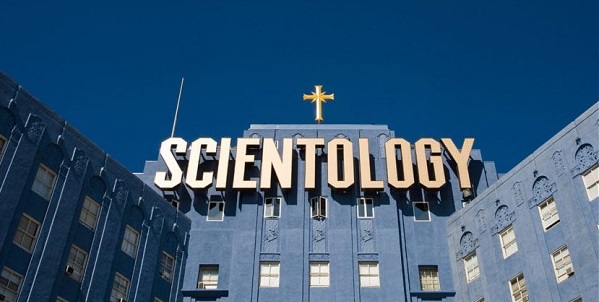 From long time commenter Clearly Not Clear.
Codependence in the Bubble
Being in a cult like scientology, is like being in a codependent relationship.
I thought codependence had to do with living with an alcoholic or a drug addict. Evidently it can be more subtle. Here's an internet definition:
"Excessive emotional or psychological reliance on a partner, typically one who requires support on account of an illness or addiction." – Google answer
Let's try that on with scientology –
"Excessive emotional or psychological reliance on a cult like scientology, typically one who requires support, (your time and money), on account of their manufactured problems and a need to control you."
I've left the cult of scientology, but I find that the habits I learned, don't shed so easily. But bit by bit, I'm shedding the behaviors and blind spots.
My adult son helpfully/unhelpfully yelled at me recently and it opened my eyes.
"I tell you over and over again, and you never change. You just do what you do." I wasn't quite clear what he was so angry about. But as the days went past, with him over his outburst and moving on, I found I was stuck in sadness. I knew he'd said something important, but I wasn't sure what it all really meant.
I told a friend who is a parent of four adult children, of my pain. She told me she was getting a lot of benefit in her therapy group. She recommended the book they were reading, Facing Co-Dependence, by Pia Mellody.
—
I could feel the skin-crawling sensation that you get when someone is watching you, as I walked to the checkout stand with my psychology book. But no one was there spying. Just a smiling woman at checkout. That awful sensation came from inside me. I was committing the ultimate heresy against scientology. I was looking for help from the 'psychs!'
—
From what I'm reading, I find that I was in a full-on codependent relationship with scientology. Hearing the ideas of others about codependence, has helped me to understand why.
Pia Mellody writes about codependence and self-esteem. Her description and examples really helped me, as I embark on therapy, as an ex-scientologist.
She talks about the five core symptoms of codependence:
Difficulty experiencing appropriate levels of self-esteem.
Difficulty setting functional boundaries.
Difficulty owning our own reality.
Difficulty acknowledging and meeting our own needs and wants and being interdependent with others.
Difficulty experiencing and expressing our reality moderately.
Here's my response to these symptoms.
Yup, I was there when I joined.
I didn't know I was allowed to set or have boundaries.
I found this, the key to how the sticky lines of codependence with the church got me.
If you said you need my help and I liked you, I helped. Even if I knew it'd hurt me.
Seeing examples of what I thought a good scientologist was, scientology reality, came to be more important a reality to me, than my own.
From an article online, I found these signs of codependency, with responses from various respected professionals. I decided to share them and add my own comments, based on my previous scientology experience.
From the article:
Think you might be caught in a codependent relationship yourself? We asked codependency experts to share some of the telltale signs.
You're quick to say "yes" to your partner without pausing to consider how you feel.
"You have a right to take care of yourself in relationships by setting boundaries – finding the inner strength to say 'no' or 'I'm not sure' if something doesn't resonate for you or if you need more time to consider your partner's request." – John Amodeo, marriage and family therapist and author of, Dancing with Fire: A Mindful Way to Loving Relationships.
In my scientology experience, I was given the goal to go up the bridge. To move my urge to help, to inside the walls of the church. To tell my intimate financial details to them and take advice on job changes, to improve my income. And look to their advice on what services to borrow for. The hard sell, now, now, now, nature of scientology reg cycles, stopped me from having time to reflect. Their yelling about how important it was, and how they were spending time on me, because they knew best, and cared about me, stopped my inner questioning.
You frequently make excuses or compensate for your partner's bad behavior.
"For instance, ignoring someone's drinking or making excuses for them to your friends is likely a sign that you aren't seeing things clearly in your relationship because boundaries have become blurred." – Samantha Rodman, psychologist and dating coach.
For me, I made many excuses to new scientologists, or my non-scientology friends about the crazy insane things they read from Hubbard or the media reports and interviews of exes. I'd glosse over the insane statements and focusing on the purpose of the church like a good Ronbot. Smiling, to paper over my inner cognitive dissonance.
Your partner's happiness becomes your top priority.
"Such a relationship is truly toxic to the individual's development, and ultimately their happiness. Still, blind to the repercussions of such misplaced devotion, the codependent individual can't help but continue to try to please the person they're enabling because that person's acceptance of them has become their highest, sometimes their sole priority." – Leon Seltzer, psychologist.
For me, helping with the Birthday Game, or helping out a staff friend by subbing, or getting talked into some brutal course schedule to help their stats, was a normal (and miserable), part of my life. Because I was told this was, "helping out," and I'd get some love bombing to coax me to come through, I felt I had to do it. I thought if I was a good scientologist, my life would get better.
You think you're helping your partner by bailing them out for the umpteenth time. But at this point, you're just enabling them.
"You demonstrate your love by enabling and rescuing to help solve your partner's self-manufactured problems. This means that your loving, supportive acts serve to foster your partner's unhealthy dependence, poor mental or physical health, irresponsibility. Immaturity, addiction or criminality." – Shawn M. Burn, author of Unhealthy Helping: A Psychological Guide to Overcoming Codependence, Enabling, and Other Dysfunctional Giving.
For me this: The church got sued by a wronged scientologist. I didn't read what it was about. I just heard it was an emergency, and dropped everything and flew to Portland. I marched with a "Religious Freedom Now" sign. And chanted what they told us to. For a week.
In another example, a scientology friend asked me to post a glowing review online to counter a bad one. I read the bad review and realized my friend ripped this person off, and refused to refund their money. I wrote the glowing review. Ugg.
You lose your own sense of identity, interests and desires.
"Healthy love allows for differentiation. Each person can have their individual sense of self and yet remain emotionally connected when there is disagreement or conflict. Differences in the relationship are not taken personally. Each person has their own friends, own interests, each is supportive of the other, and their happiness is not dependent on the relationship. There is an individual sense of self and sense of 'togetherness.'
Codependent love exists when each partner ends up giving up a part of who they are in order to keep the relationship. The dynamic in the relationship is one of manipulation, control, enmeshment and giving up aspects of yourself." – Kathy Hardie-Williams, marriage and family therapist.
Yeah, many of my interests languished for years, hopefully popping their heads up for attention here and there, and then sinking back down again. I chose to spend my time doing things that I didn't really want to do, volunteering to do outreach to attract new people, putting in study time and doing staff type work and hoarding my commendation chits for a future when I'd have to prove my worth at the next higher scientology organization. I deluded myself, that these were my choices and that they were good for me.
Your partner doesn't fight fair and often manipulates you to get their way.
"Healthy love includes appropriate boundaries around communication, including conflict. Healthy couples resolve arguments quickly; they don't stonewall, stew in anger or manipulate their partner." – Linda Esposito, psychotherapist and writer.
On more than one occasion, my best scientology friend threw me under the bus, telling a FLAG reg, I'd had a good year financially and felt guilty about finally saving some money, or getting me to go to a scientologist's party (that I didn't want to go to), and pointing the reg toward me. Another time a friend invited us to dinner and part way through, a reg showed up. Out of the blue. When your friend tag teams with a reg, to get you to spend more money, more than once, to prove their value as a good scientologist, that's a sign. A sign I didn't heed.
You're always giving way more to your partner than you're getting in return.
"Codependents are giving a whole lot more than they're getting back from their partner. Although they may do so to help 'secure' the attachment – and so, reduce their anxiety about being rejected – they're also neglecting their own quite legitimate relational wants and needs." – Leon Seltzer
Yup. I can't count the times I was guilted into giving time, giving money and putting myself out there for the church. When they made a mistake, I was told I had, "pulled it in." The church did not apologize for their (plentiful) mistakes. But if I messed up a tiny bit, to the gallows (to see the ethics officer) I went.
Your partner is constantly taking advantage of your good qualities.
"Your relationship is with someone that takes advantage of your love and empathetic, helpful nature so they can avoid adult responsibilities and / or taking responsibility for their own life and the consequences of their irresponsibility, immaturity, addiction, poor mental or physical health or criminal acts." – Shawn M Burn
Yup. I watched silently while people were taken advantage of in the church. I saw, biting my tongue, as a sweet person was slowly relieved of her inheritance. I watched another advised not to buy a house, but to invest in herself. (Buy the bridge to total freedom). I watched a young man who inherited a home, convinced to sell it and buy his bridge. He ended up out of the church and poor and wrecked emotionally. A very creepy part of being inside the bubble is how you are made wrong if you sympathize with someone's situation. You learn not to express sympathy openly, because it is considered a weakness and that you are being reasonable and not applying toughness.
You try to take on your partner's pain and struggles for them.
"Codependents become very uncomfortable allowing the other to have their own pain. Metaphorically, we take it for them and carry it. Unfortunately, most often this is at our own expense, and we can end up feeling very resentful and give up parts of who we are. We believe we are responsible for the feelings of the other and / or that our happiness depends on being in the relationship." – Kathy Hardie Williams
I have found that taking responsibility is a huge and much used button,in scientology. When they are sued, refunded, exposed and more, they whine, "we're innocent, you have to help." They spin the details till they seem a quivering innocent orphan, starving with pathetic hands out, and only you, the big strong thetan, can help them handle to problem. And so, you big strong (manipulated) thetan, do indeed open your wallet, or clear your schedule.
Your relationship is predicated on conditional, controlling and coercive behaviors.
"For example, 'If you truly loved me, you wouldn't make me so angry, that I need to unwind with alcohol.' Or, 'When we get married, you have to stop going out with your friends.'" – Linda Esposito
Forget about being late to course or not coming when scheduled. Even when sick, even when it's stormy, even when your car is sputtering, threatening to break down, you need to make it go right. If you're teetering on the edge of bankruptcy, because you've got loans up to your eyeballs, for church services, that was yesterday. Show up today or else. There are no victims, according to scientology, just degraded thetans, who are out-ethics. The carrot and the stick are skills heavily in use inside the bubble.
Scientology's lies, manipulation, false compliments, shiny books with their 'tech' to free you, empty relationships and pleas for help, are all present in their quiver of manipulative tools. Drilled in skills, are used by them to suck you in and stick you like a bug into codependence.
I'd be curious to hear if you have any examples of times the realities of others, were taken on by you, as your own.
My son and I are fine now. He is thrilled I'm in therapy and he loves feeling heard.