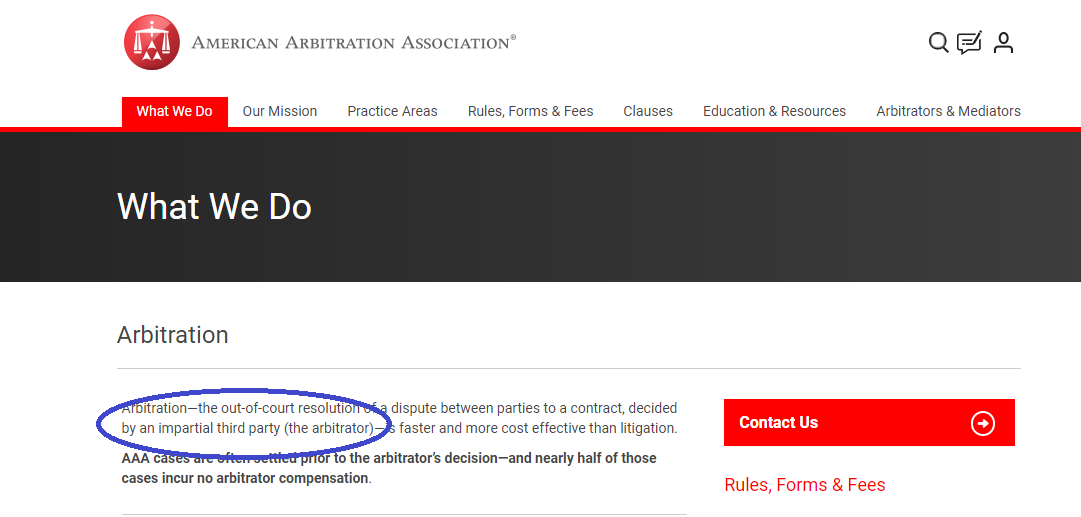 Many readers here also follow Tony Ortega's blog and will therefore know that at a court hearing in Los Angeles this morning, LA Superior Court Judge Richard Burdge Jr. agreed with scientology that Valerie Haney has no right to a trial before a jury of her peers, but instead must submit to scientology "religious arbitration."
I have no other information or insight into this hearing than what is available on Ortega's site.
But I do have information of relevance and opinions to offer on the subject.
Judge Burdge is not the first to fall for the scientology ruse, and I am sure that once an Appeals Court reviews the facts, this decision will be overturned for any number of reasons.
First, some observations about courts generally. Judges are overloaded with cases and LA Superior Court is not only not an exception but perhaps a model of all that is wrong with the judicial system in this country. Spend any time in this court and you will know what a thankless, sisyphean task it is to preside in one of those courtrooms. To relieve their loads, Judges jump at any opportunity to move a case out from underneath them. They encourage settlements, mediation and arbitration whenever possible. And when there is a "contract" that calls for arbitration it is the easiest thing in the world for them to grant the request. In theory arbitration is a great solution for courts — it affords litigants a cheaper, easier way of having their dispute decided. Also in theory contracts are binding as courts don't want every contract to be litigated. Lots of precedent exists on both these points — and in particular once someone has agreed to arbitration it is very unusual for this to be overturned by a court. The system favors disputes going to arbitration. This word is the key, because arbitration in the minds of courts is a very precise thing: a shortened form of legal procedure usually presided over by retired judges who are IMPARTIAL decision makers who the parties agree will make a final determination of their dispute. It's like an alternative private court system. (See the website for the American Arbitration Association)
Secondly, based on many, many years of experience, being appointed (or in some cases elected) as a Judge does not make you smarter than the average bear. In fact, many judges got a law degree and didn't want to or couldn't make it as lawyers. Ultimately the ones who are smarter and better tend to rise to Appellate Court level or to the Federal Court. I have absolutely no information concerning Judge Burdge's intelligence or ability to see through bs. I only make this point because the word of a State Court judge is not the final word and is not always right.
And now my thoughts about scientology arbitration in particular based on my knowledge and experience.
The bottom line is that there is no such thing as scientology arbitration. It was a term invented by scientology's in-house counsel to include in agreements designed to prevent civil litigation. Arbitration is not mentioned in any Hubbard policy letter anywhere. There is no prescribed procedure for "scientology arbitration." When asked to describe the proceeding to Judge Whittemore in the Garcia case in Tampa Federal Court, scientology claimed that the "rules of a Committee of Evidence" apply to a "scientology religious arbitration." In the history of scientology, there had never been a SINGLE arbitration carried out pursuant to the agreements they have people sign, so they conjured up something and told the Judge he had to accept it because it was their interpretation of their religious "scripture" and the plain language of it wasn't to be read like normal English. Only scientology can understand and interpret the words of scientology. But they insist the court interpret and enforce the plain language of their "religious contract."
Anyone familiar with scientology policy knows a Committee of Evidence is NOT an arbitration. Not even remotely.  It is not conducted by an IMPARTIAL trier of facts. A "Convening Authority" from scientology must form it and then sign off on the findings which is contrary to any norm of arbitration as in fact the "Comm Ev" members are NOT the final say-so the "International Justice Chief" of scientology is — a full time, live-in employee of one of the litigants in the dispute.  The "rules of evidence" in a Comm Ev are bizarre and you may not have an attorney present to represent you. In the Garcia matter they refused to accept any evidence the scientologists considered to be "entheta" (ie negative towards scientology). The number of "members" is not the norm for an arbitration panel. In a Comm Ev, like a criminal trial, one must be charged with "Crimes" or "High Crimes" in order to appear and the members are to determine your guilt or innocence on those specific charges brought by scientology. None of this is in keeping with the idea of impartial "arbitration."
Scientology walked into court and said "Your honor you must enforce our agreement under secular law and the power of this court, but we don't have to tell you what the agreement means or what we are going to do as you don't have the power to even question us on it." In other words, we want our cake and we are going to eat it too. And you don't have any say in the matter.
Of course, the Garcia "religious arbitration" was a farce and the issues it raised are pending on appeal.
Now let's go one step further and differentiate Valerie Haney's case from the Garcia's.
The Garcias signed "Enrollment Agreements" in order to participate in scientology services. For each service they paid for they signed a new agreement. They were asking for the money back that they had never used, just money "held on account" and so they never even TOOK the services the agreements say they cover. Nevertheless, one could argue that the "contracts" they signed all had direct connection to the money they paid and were asking to be returned. There are MANY more issues at stake in that litigation, but this is just for sake of argument.
Valerie Haney is very different. Her "contracts" were not for services but required as part of her job and are far more general and all-encompassing. She was not able to consult with anyone or step outside of scientology's facilities to even question the contents of the agreements. And unlike the Garcia's, the redress she is seeking is not limited to things that occurred when she was a scientologist. They include acts against her after she left. I believe it is a violation of HER First Amendment rights to be forced to submit to scientology procedures at this time. She is being forced to participate in religious activities that are NOT her chosen religion (whatever that may be, it is most certainly not scientology). Had the judge ruled that she was ordered to participate in independent arbitration — with a normal arbitration service presided over by an impartial retired judge — it would be one thing. To order her to submit to scientology procedures and practices when she has left and publicly denounced scientology is the epitome of excessive entanglement of courts in matters of religious choice. I do not know if the lawyers representing Valerie argued this or not. I believe it is inherently wrong for any court to take this step and that on this basis alone the decision will be overturned on appeal.
And let's draw the analogy that begs to be drawn. If you worked for McDonalds and signed an employment contract with them that required you to take disputes to arbitration. You then leave McDonalds and they hire a PR firm to smear you online — something that is far outside the scope of any employee/employer relationship and occur after you terminate your employment — would any court require you to go back to a panel appointed by McDonald's to determine whether you had been wronged? And that panel of McDonald's people had been indoctrinated to believe that anyone speaking out against the workplace violations is a criminal, evil, a lost soul, likened to Hitler and must be "utterly destroyed." But courts become befuddled when religion enters into the equation and scientology lawyers are practiced at the art of convincing courts they cannot ever question anything they do. It's not "baffle them with bs" it's "baffle with scientology bs."  Courts ruling for victims of scientology to participate in scientology's arbitration is like a court ordering a concentration camp victim to go to a Nazi rally to plead their case. .
Scientology uses, and in some cases abuses, but definitely befuddles the legal system. They have made an art of it. When you have unlimited money to hire an unlimited numbers of high-priced attorneys to make every conceivable argument and fight every step of the way, it is bound to be a long, painful process. Scientology will make it a slog and they will win bits and pieces along the way. Remember Laura DeCrescenzo's case — it went on for 9 years and at various points along the way scientology seemed to "win" just like they did today. They had her case dismissed on the basis that the Statute of Limitations had expired, and ultimately she prevailed with a precedent setting decision that is now broadly applicable law that helps everyone.
Ultimately, truth and right win out. Scientology banks on the fact that people with less money and resources will be worn down and give up.  Those who have not caved in have all ultimately won. It is the never-say-die persistence that inevitably wins the day over throwing money at lawyers.
Legal professors and scholars and those interested in the rights of victims of abuse need to belly up to the bar and make their voices heard on this matter. Otherwise not only will victims of scientology abuse be denied their day in court, we will soon see every religious organization having their members sign crazy agreements requiring "religious arbitration on our terms and with our people" to protect themselves from any future liability no matter how outrageous their acts.
When I spoke to Valerie, she put it perfectly: "A judge asking me to engage in a religious arbitration with a religion I escaped from and am no longer part of is a far cry from anything I had expected from a rational court. I'm not going away. I am not going to be shut down or shut up. The battle has just begun. All this does it harden my resolve to bring an end to the abuses."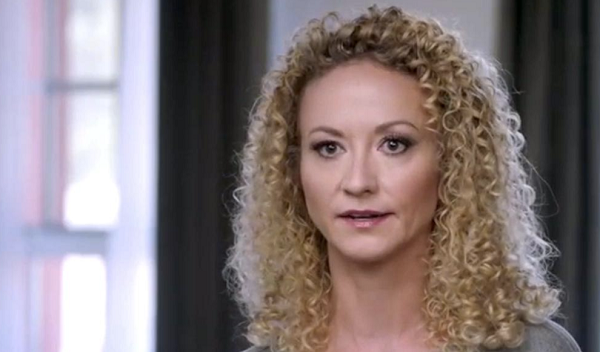 Additional Thought and a Real Analogy:
I have been struggling to come up with an appropriate analogy for what has happened.
Scientology claims their non-existent arbitration procedure follows the policy of how to conduct a Committee of Evidence (Comm Ev).  Unless you have been an "Interested Party" in a Comm Ev you have no idea how triggering participation in such a proceeding can be. And every Sea Org member has undergone this experience. I had so many I cannot count.
Comm Evs are horrendous Kangaroo Courts where you are charged with a list scientology crimes and expected to plead "Guilty" or "Not Guilty" to the things you are charged with.  The members (jury) who are hand selected by the person who accuses you of the "crimes" (the "Convening Authority) walk in with the presumption you are guilty otherwise you would not have been charged with the crimes by the church authorities. You try to offer mitigating factors to lessen the punishment that will be assigned to you.
Scientology has prevailed by proclaiming courts cannot entangle themselves in their religious beliefs and practices and thus cannot make a determination of the value, veracity or appropriateness of their "procedure" for conducting an arbitration. The end result is the victim of their abuse is ordered by the court to participate in a scientology ritual.
Just think if there was a contract the Catholic church made their employees sign that included the remedy of "religious arbitration." The Catholic church then said "our arbitration procedure is to perform an exorcism by a priest of our choosing and this will determine the outcome of all claims" — and asserted the court had no jurisdiction to determine whether this was a valid arbitration because it cannot pass judgment on their beliefs and practices. They say it's arbitration and it's how they do it, so that is the end of the discussion.
And then the court ordered a former catholic to undergo an exorcism in the guise of an "arbitration." There would be a massive outcry.
Because people don't understand scientology and that this is exactly what they are doing it's "ho-hum."
I think it's time for some outrage.