We talk to our old friend and Aftermath OG Claire Headley again this week, this time to discuss Committees of Evidence. What are they exactly, our personal experiences convening, participating and being victims of them, and how they differ from arbitration. We have quite a lot of documents to go along with this episode — a great repository of information for future reference.
The Headley Aftermath episode Season 1 Ep 5 (if you haven't seen this one. we have some fun with the PI's who followed us to Denver):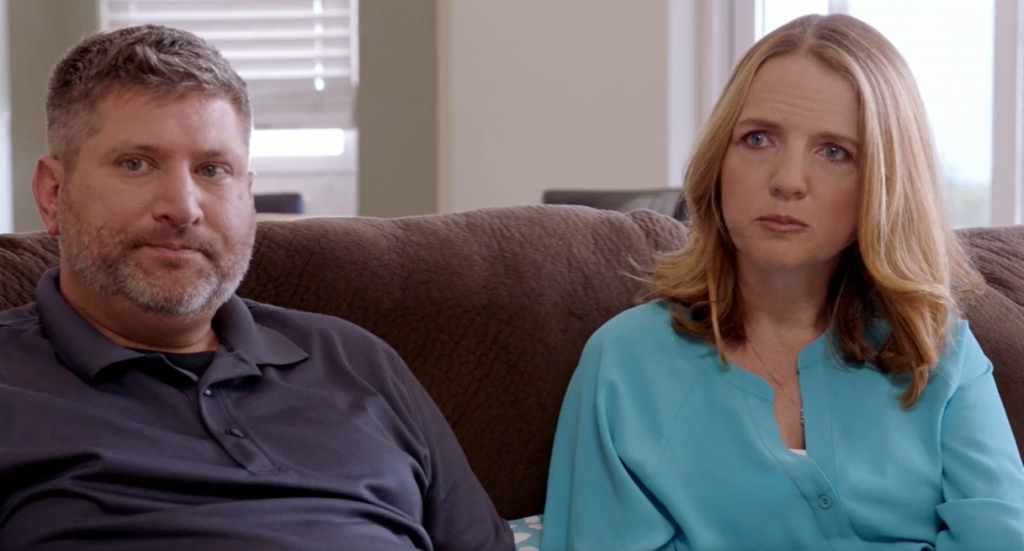 Marc's wonderfully entertaining book about his experiences in the Sea Org, at Gold and with David Miscavige: Blown for Good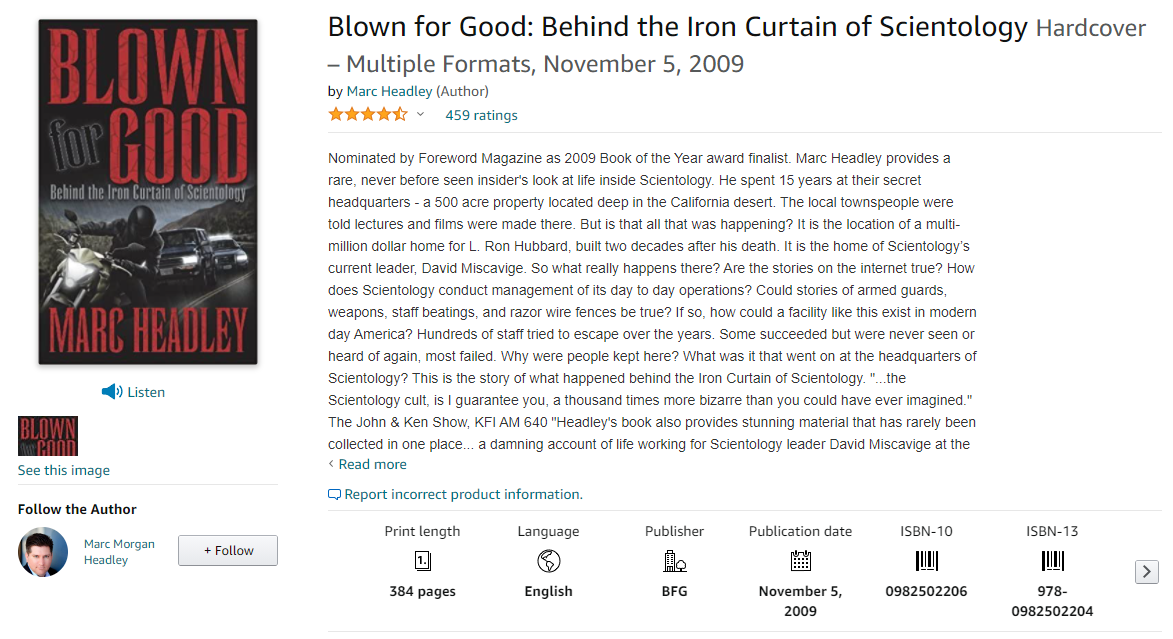 The relevant text from the Scientology Enrollment Agreement which contains paragraph 6d. which is the so-called "Religious Arbitration Agreement" — the only time this is mentioned anywhere in any scientology writing:
The full text of the Committee of Evidence PL
If you read this, it is perfectly clear that this is NOT an impartial arbitration by any wildest stretch of the imagination.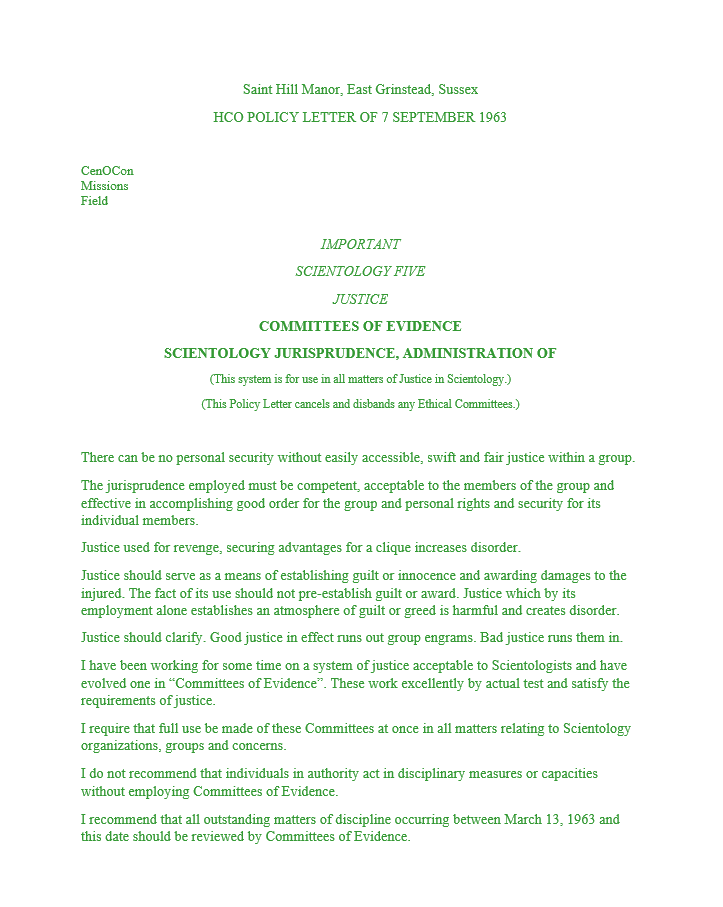 My earlier blog posts on arbitration pointing out the insanity of trying to claim a Committee of Evidence proceeding is an "arbitration."
Concerning Scientology "Religious Arbitration"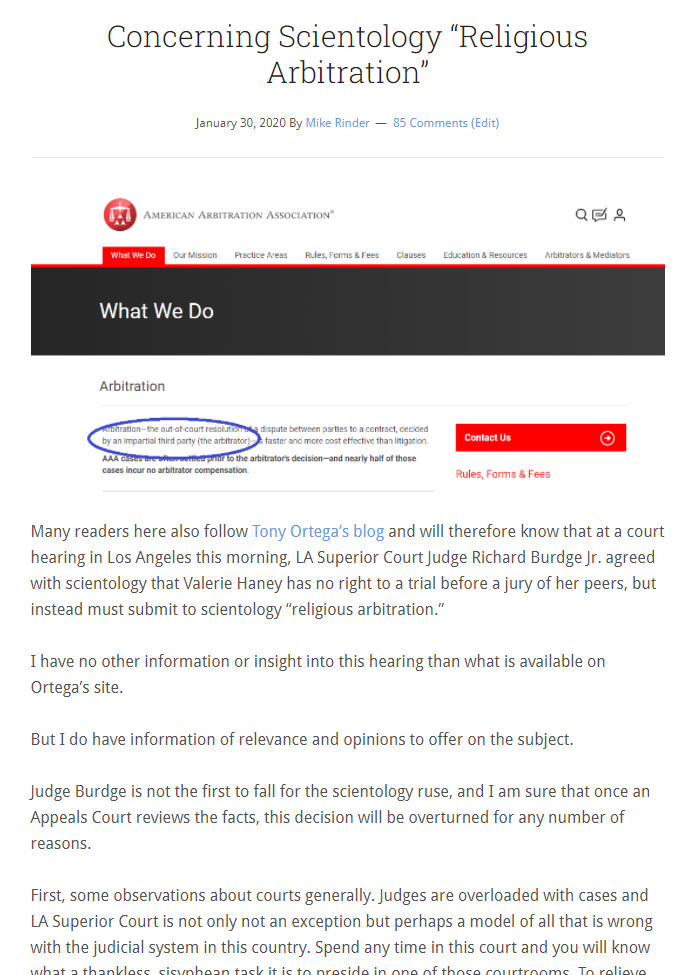 Scientology "Religious Arbitration" — Giving Kangaroo Courts a Bad Name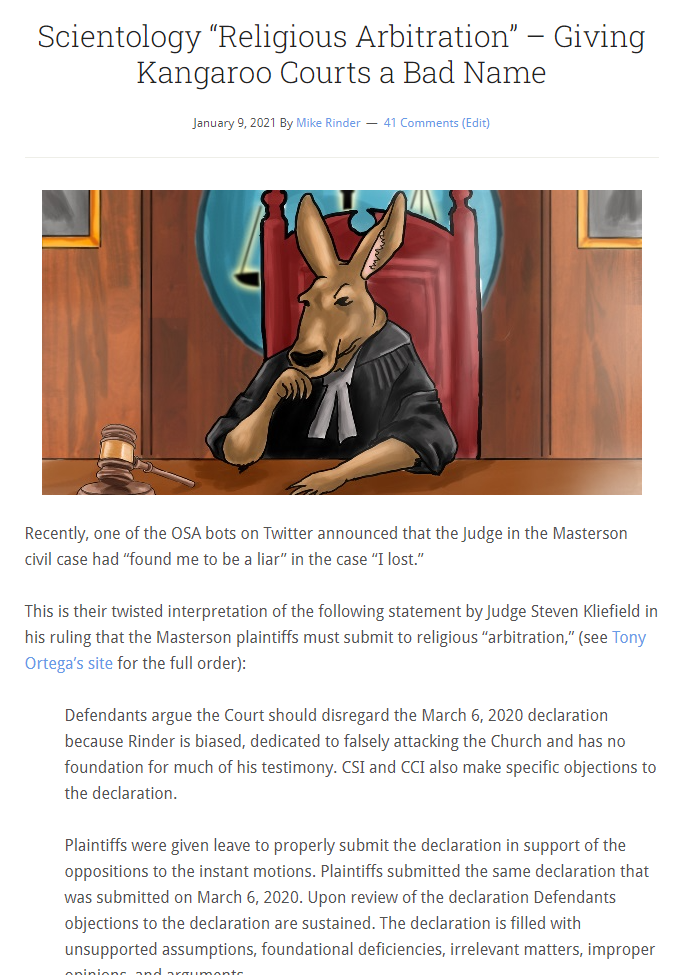 More on Scientology "Religious Arbitration"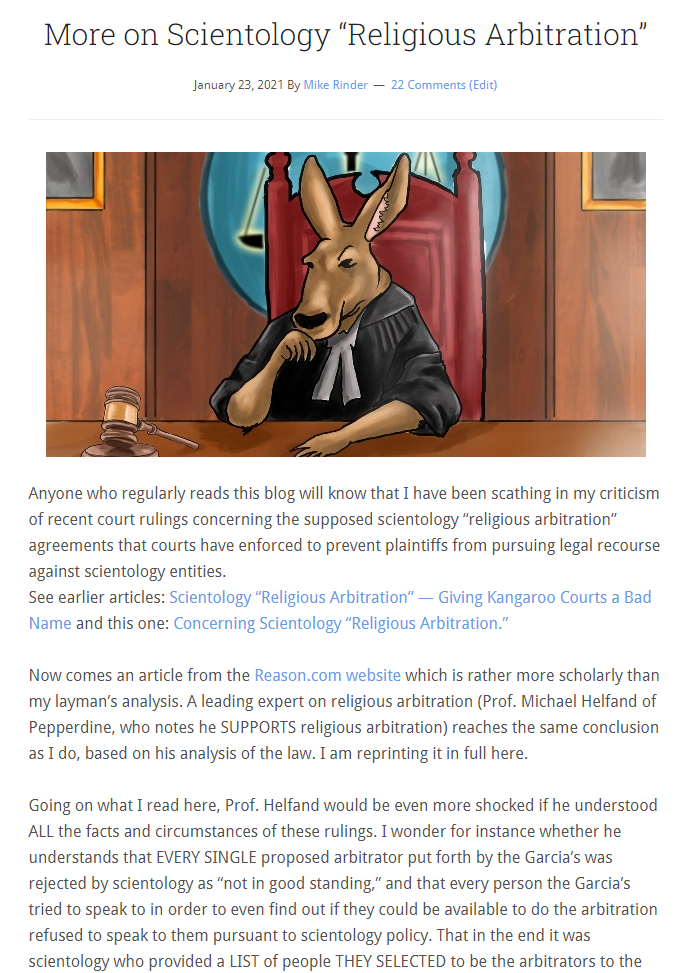 Shameful Scientology "Religious Arbitration" Destroying Justice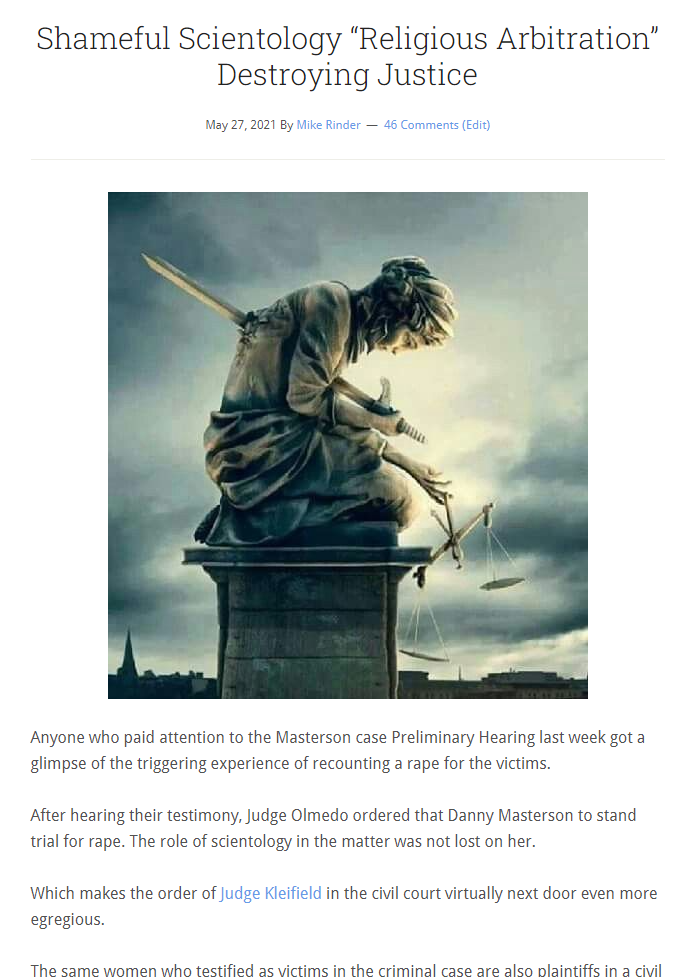 A Scientology Committee of Evidence is NOT Arbitration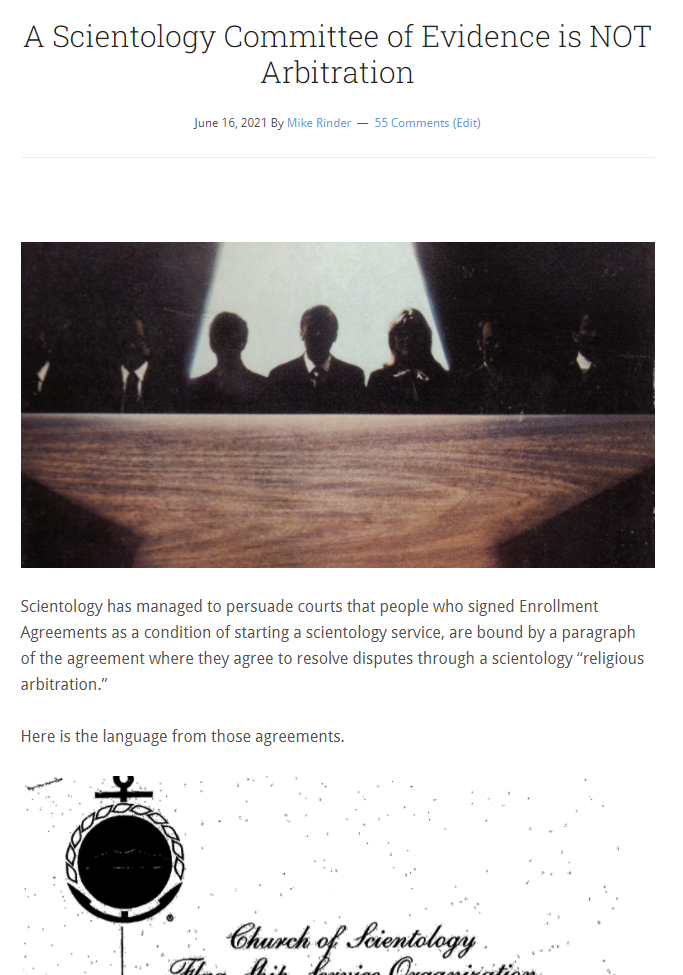 Hubbard's ETHICS REVIEW PL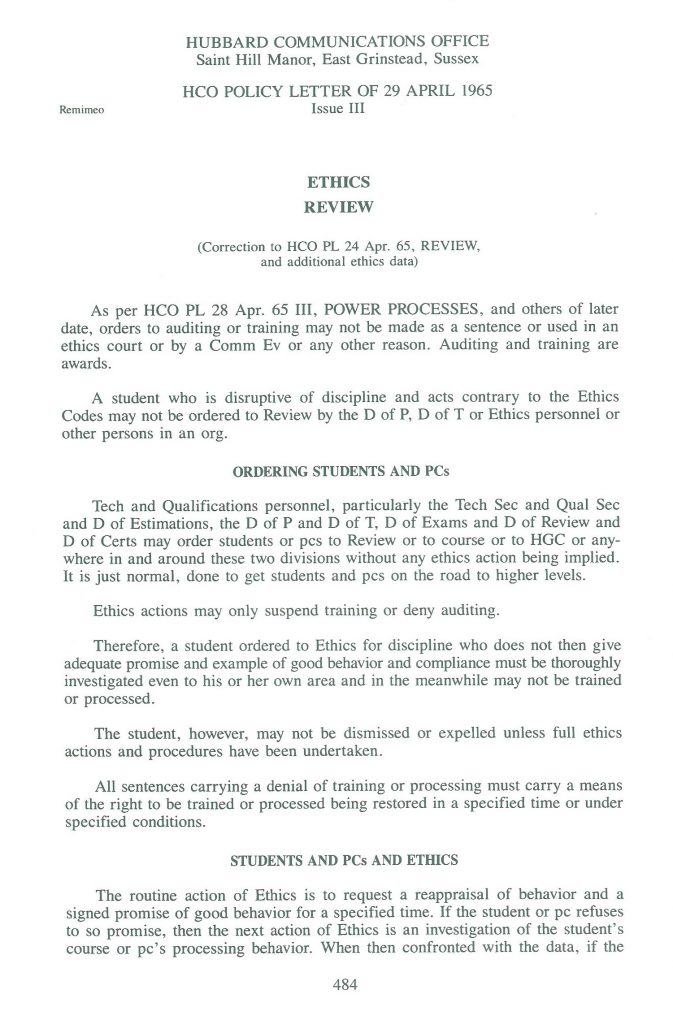 The scientology LIST OF CRIMES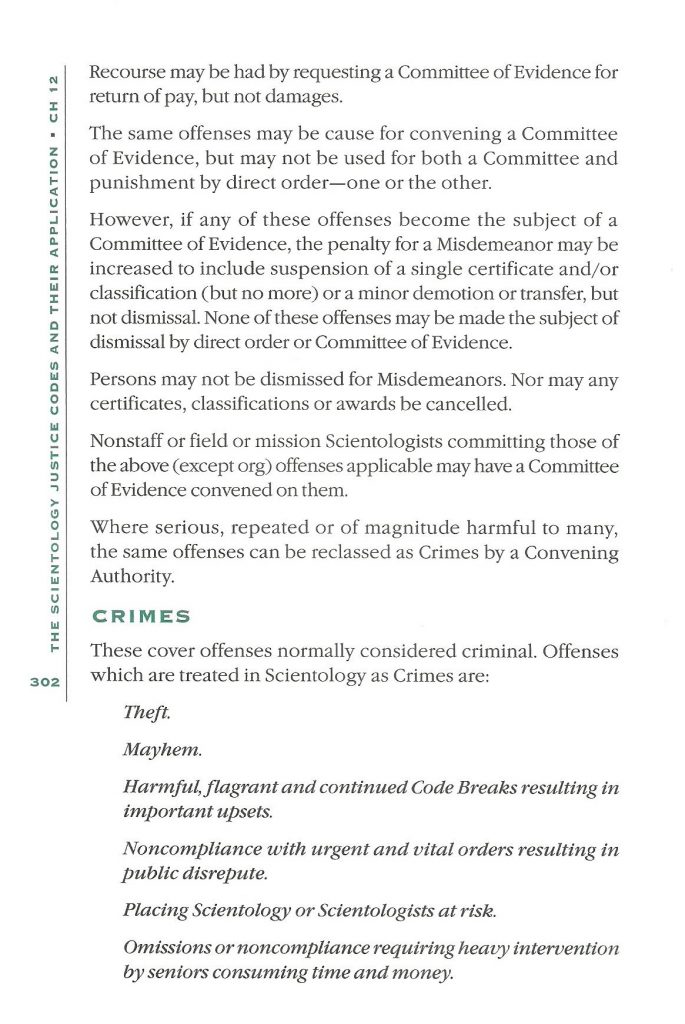 The scientology LIST OF HIGH CRIMES SP ACTS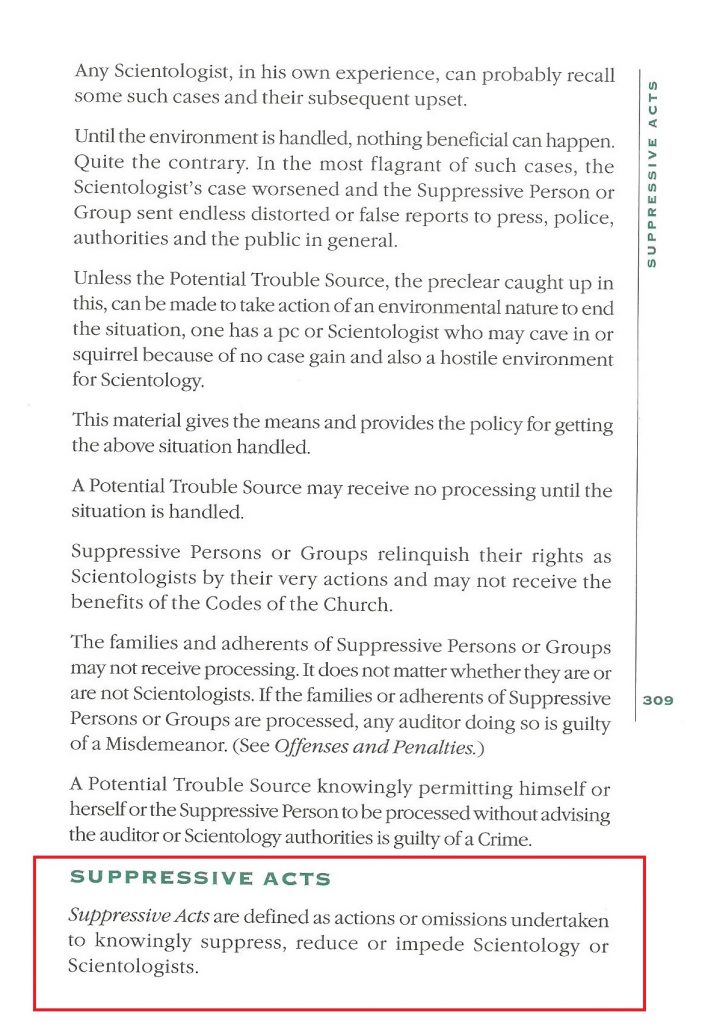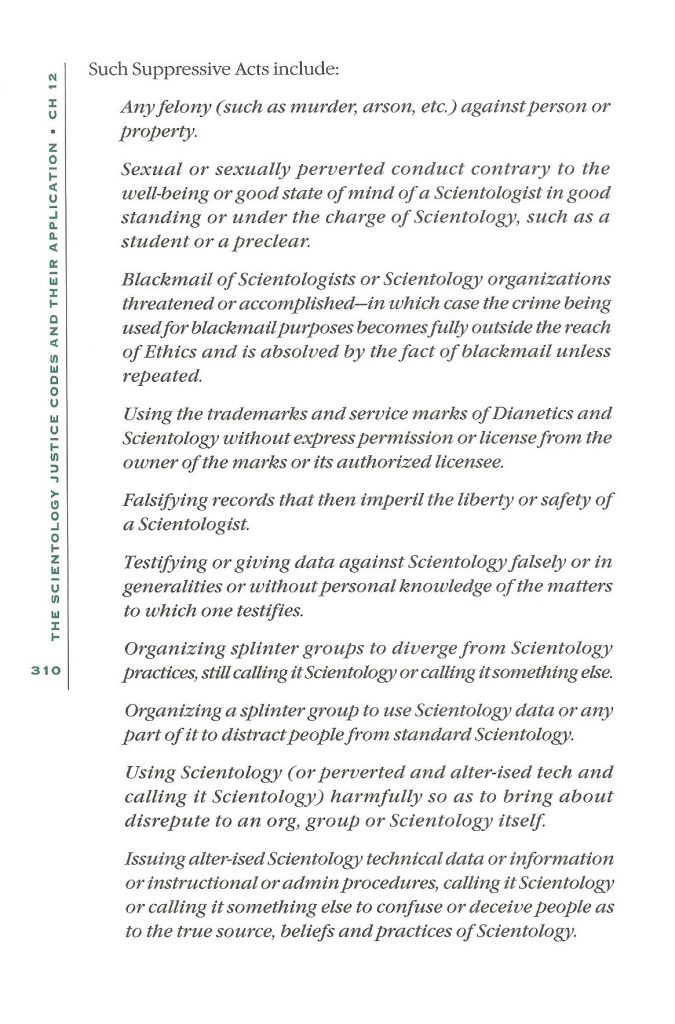 Hubbard's  JUSTICE OF SCIENTOLOGY PL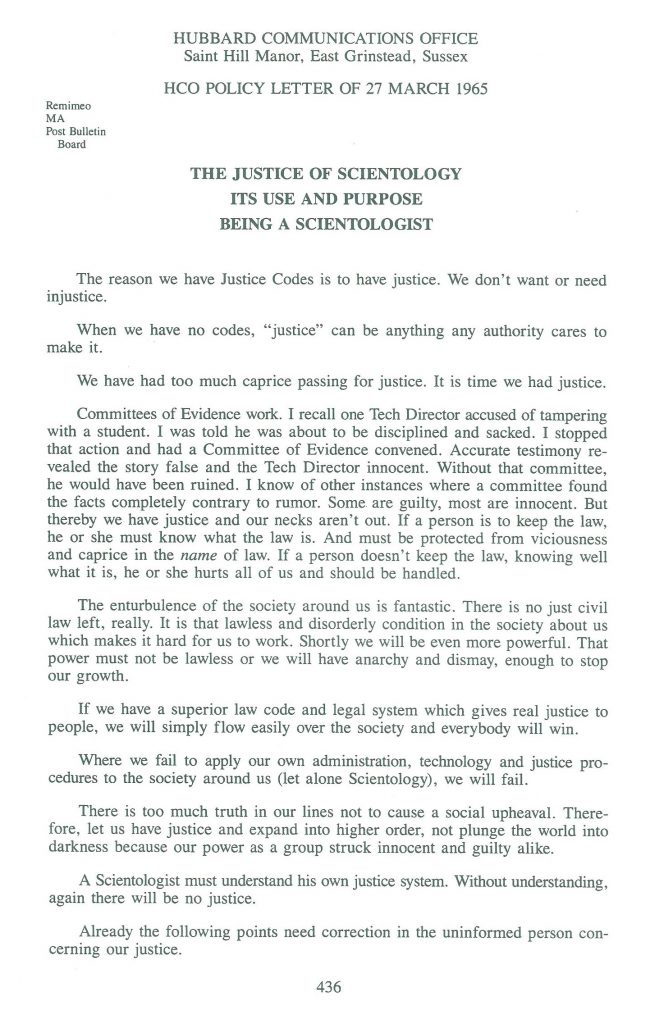 Hubbard's New Hope for Justice
Justice Rosenbaum dissent — this is not arbitration, it is just plain arbitrary.
Examples of Committee of Evidence Bills of Particulars
Excerpt from the Headley appellate decision: