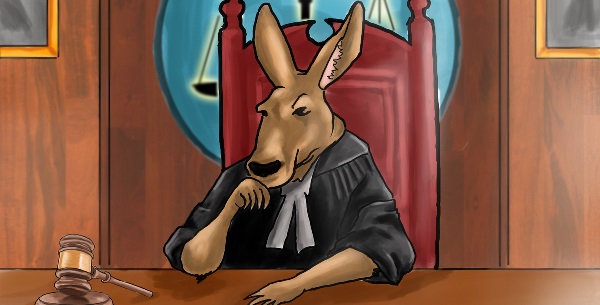 Recently, one of the OSA bots on Twitter announced that the Judge in the Masterson civil case had "found me to be a liar" in the case "I lost."
This is their twisted interpretation of the following statement by Judge Steven Kliefield in his ruling that the Masterson plaintiffs must submit to religious "arbitration," (see Tony Ortega's site for the full order):
Defendants argue the Court should disregard the March 6, 2020 declaration because Rinder is biased, dedicated to falsely attacking the Church and has no foundation for much of his testimony. CSI and CCI also make specific objections to the declaration.
Plaintiffs were given leave to properly submit the declaration in support of the oppositions to the instant motions. Plaintiffs submitted the same declaration that was submitted on March 6, 2020. Upon review of the declaration Defendants objections to the declaration are sustained. The declaration is filled with unsupported assumptions, foundational deficiencies, irrelevant matters, improper opinions, and arguments.
Of course, the Judge HAD to disregard my declaration. Had he not done so, he could not have issued the order he did to force these victims to submit to more abuse at the hands of scientology.
And scientology had to make a big deal out of objecting to it because it undermined so much of their position.
For the record, below is the entire declaration. Anyone familiar with scientology and its policies knows this declaration does not contain "lies." In fact the judge doesn't say it contains lies, that is   scientology spin. Actually, it is scientology lying.
The judge claims my declaration contains "unsupported assumptions, foundational deficiencies, irrelevant matters" because he does not understand the first thing about scientology. And he doesn't want to. It is always the problem with courts — scientology bamboozles them with bullshit, and adds to that unfortunately, a lot of legal precedent that sides with religions (scientology has spent years getting themselves under this cloak of religious protection for their activities). Perhaps my declaration does contain some opinions — but they are not "improper" because they are wrong, but because he doesn't believe he is required to take any notice of them. I have opinions based on experience and knowledge gained over 40 years. He dismisses it because it doesn't suit his purpose and it is an easy out. And as for me including arguments — well, it is unfortunate I am not a lawyer and thus I am not permitted to put forth arguments before a court. I would have many more to offer…
The underlying thing he refuses to see is that scientology "arbitration" is no such thing. It is just a name attached to one of their more abusive "religious practices" for the convenience of a contract. There is no such thing as an "arbitration" in scientology "religious scripture" or "religious practice." Never has been. The term appears in a single paragraph of the scientology Enrollment Agreement — also not a "religious scripture" but a WHOLLY secular document seeking the protection of "wog law" and "wog courts." Yet as soon as they are IN a "wog court" they claim that "wog courts" cannot "interpret their religious beliefs and practices" meaning their Enrollment contract.
What anyone who knows the reality of scientology understands is this: scientology has hoodwinked another court into believing they are sending people to an "arbitration" when it is no such thing. It's not even a sophisticated Kangaroo Court. It is simply a scientology ritual used to punish members who step out of line. Courts should understand that scientology claiming a Committee Evidence resembles an "arbitration" would be like buying a story from the Catholic Church that the Spanish Inquisition was "religious education." And when asked what the religious education was, buying the answer "We discuss matters of religious belief, engage in a Q and A session and work to to ensure orthodoxy with our flock…." while ignoring the testimony of people who escaped Torquemada's torture chamber as "unsupported assumptions,. foundational difficulties, irrelevant matters, opinions and argument."
As usual, it is the easy way out for a judge to kick a case to "arbitration" — in this instance he is sending these plaintiff's to a modern day torture chamber and doesn't want to hear otherwise.
I have written about this before Concerning Scientology's "Religious Arbitration" 
This is the declaration in full — and I challenge anyone from scientology to disprove a single word of it.