These are submissions to the House Judiciary Committee from rape victim Chrissie Carnell-Bixler and abuse victim Valeria Haney.
As any readers of this blog know, the fight for justice for the victims of Danny Masterson has been long and painful. He finally confronts the criminal justice system, but the victims also filed civil suits before the criminal charges were finally brought. Scientology has managed to convince judge Steven Kleifield in this case (and Judge Burdge in the Valerie Haney case) that the victims are forbidden to have their day in court, but instead must undergo a scientology ritual, judged by scientology jurors, based on scientology "morals," in a scientology "court," to determine whether their claims against scientology have merit. It is a farce and mockery of the right to justice.
I have written on this blog about the insanity of this — most recently here: Scientology "Religious Arbitration" – Giving Kangaroo Courts a Bad Name
I hope the House Judiciary Committee takes note.
Here is a link to the members of this committee. Reach out to them if you can. These letters were incorporated into the record at the end of the hearing today a short time ago.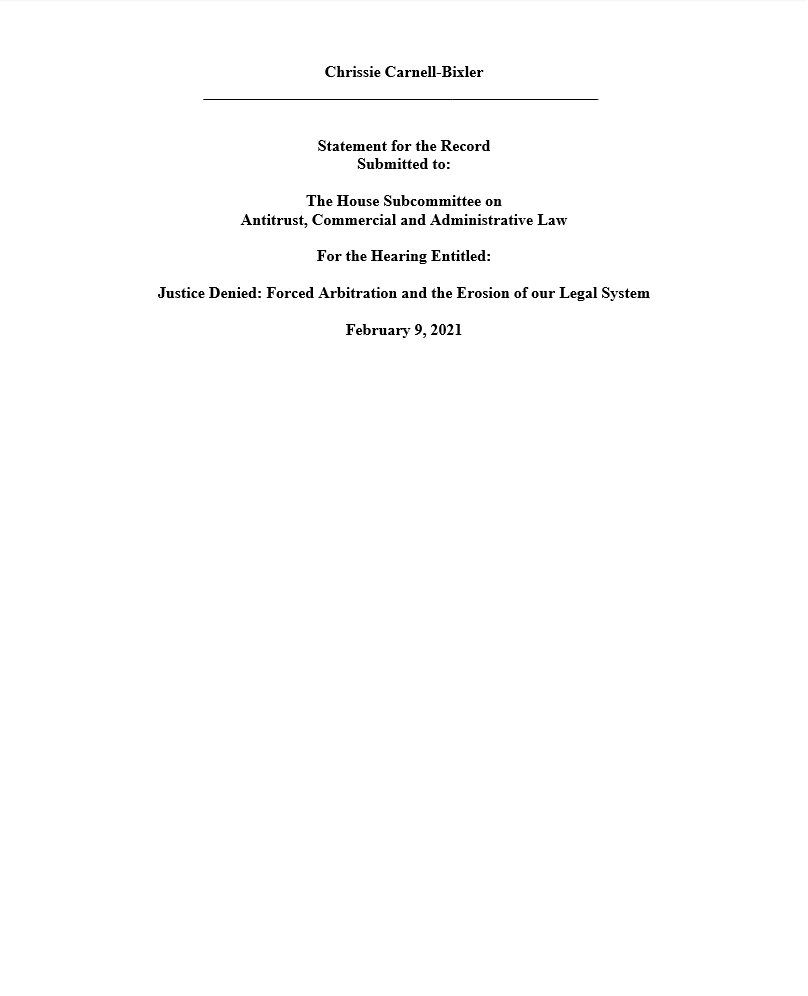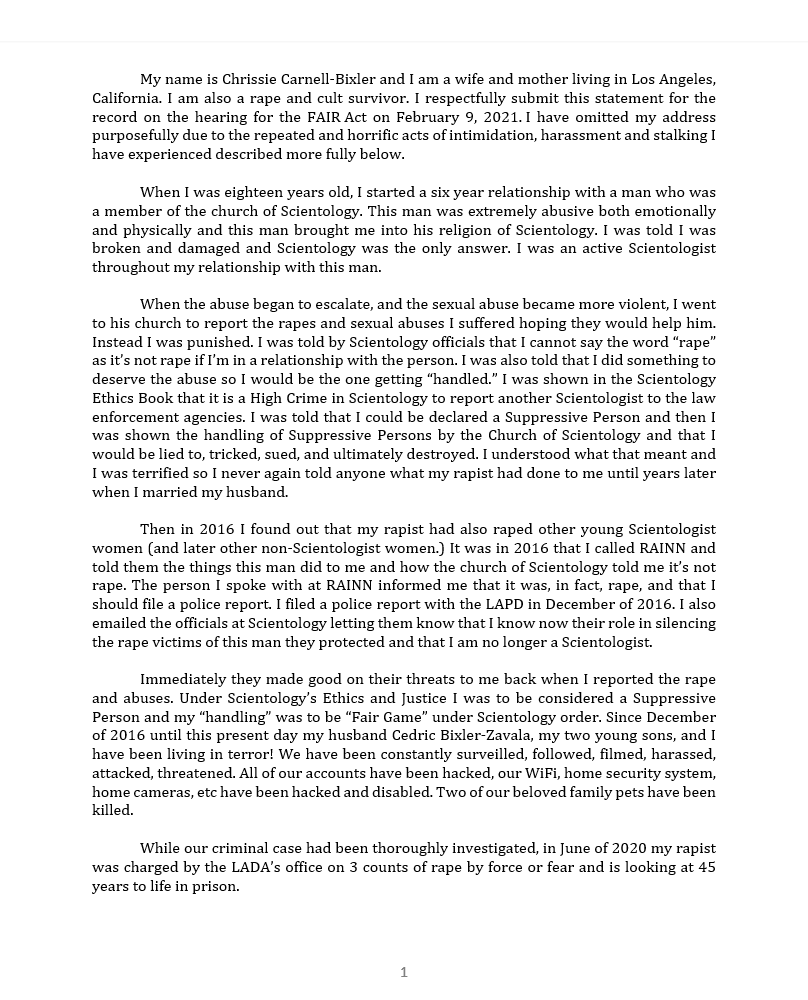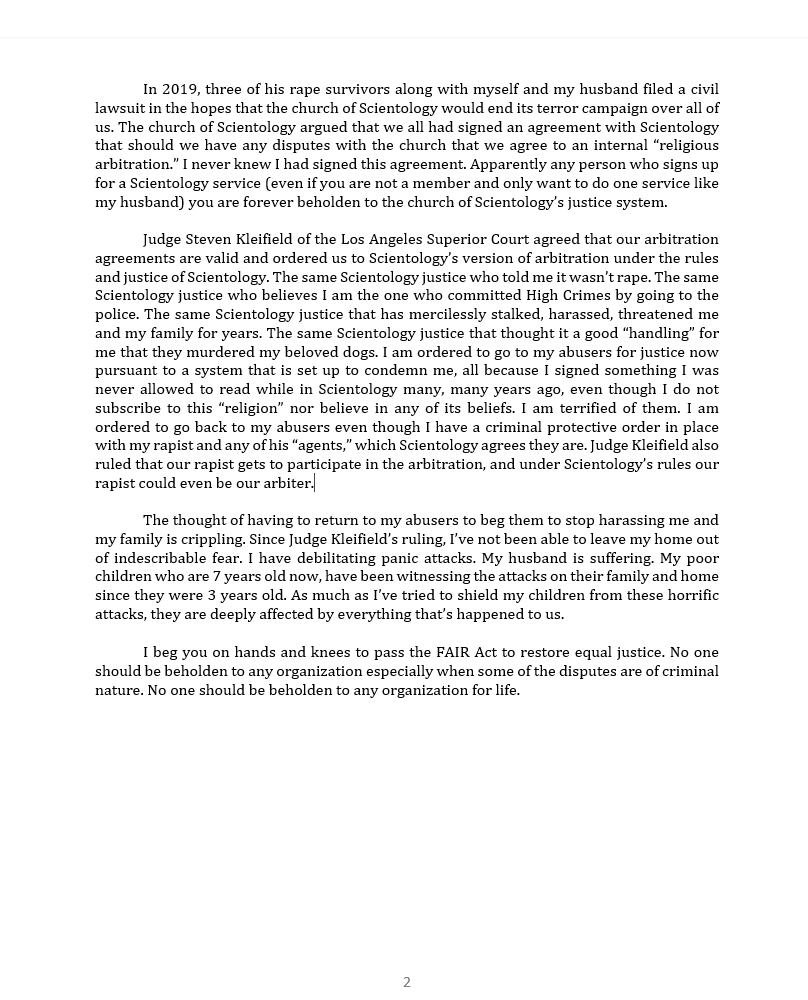 And Valerie's statement: