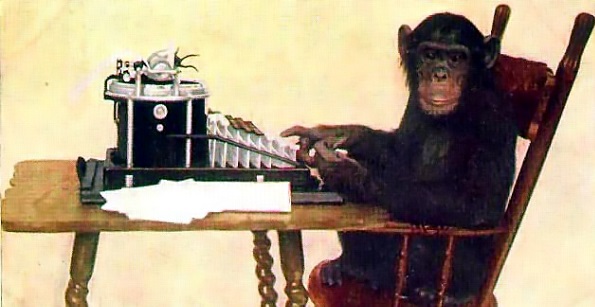 We have all seen some crazy "Letter Reg" letters emanating from the bowels of scientology over the years, but I think this one has to take the cake.
The foolish letters are based on Hubbard's brilliant administrative "technology" which is laid out in stone. Every executive in scientology knows this quote — published in ALL CAPS:
GROSS INCOME SENIOR DATUM
THE SIZE NOT THE QUALITY OF AN ORG'S MAILING LIST AND THE NUMBER OF MAILINGS AND LETTERS TO IT DETERMINES THE GROSS INCOME OF AN ORG. IF THIS IS NOT KNOWN AS A SENIOR DATUM TO EXEC SECS AND KEPT IN BY THEM THEIR CONDITION IS TREASON.
And then there are many other pieces of "standard tech" — like this:
The quantity of outflow of personal letters on a national basis determines the number of people who come in for training and processing. The quality of the letter so long as it's personal, has only some bearing on it. The quantity of personal letters determines the inflow.
Hubbard tells the executives and staff that they can be "cause" over their income because they can ALWAYS get their "letters out" stat up.
And is the basis for letters like this one. (Though a bit out of date, pre-empted by pandemic news, nothing in scientology ever changes, so there will be many, many more of these).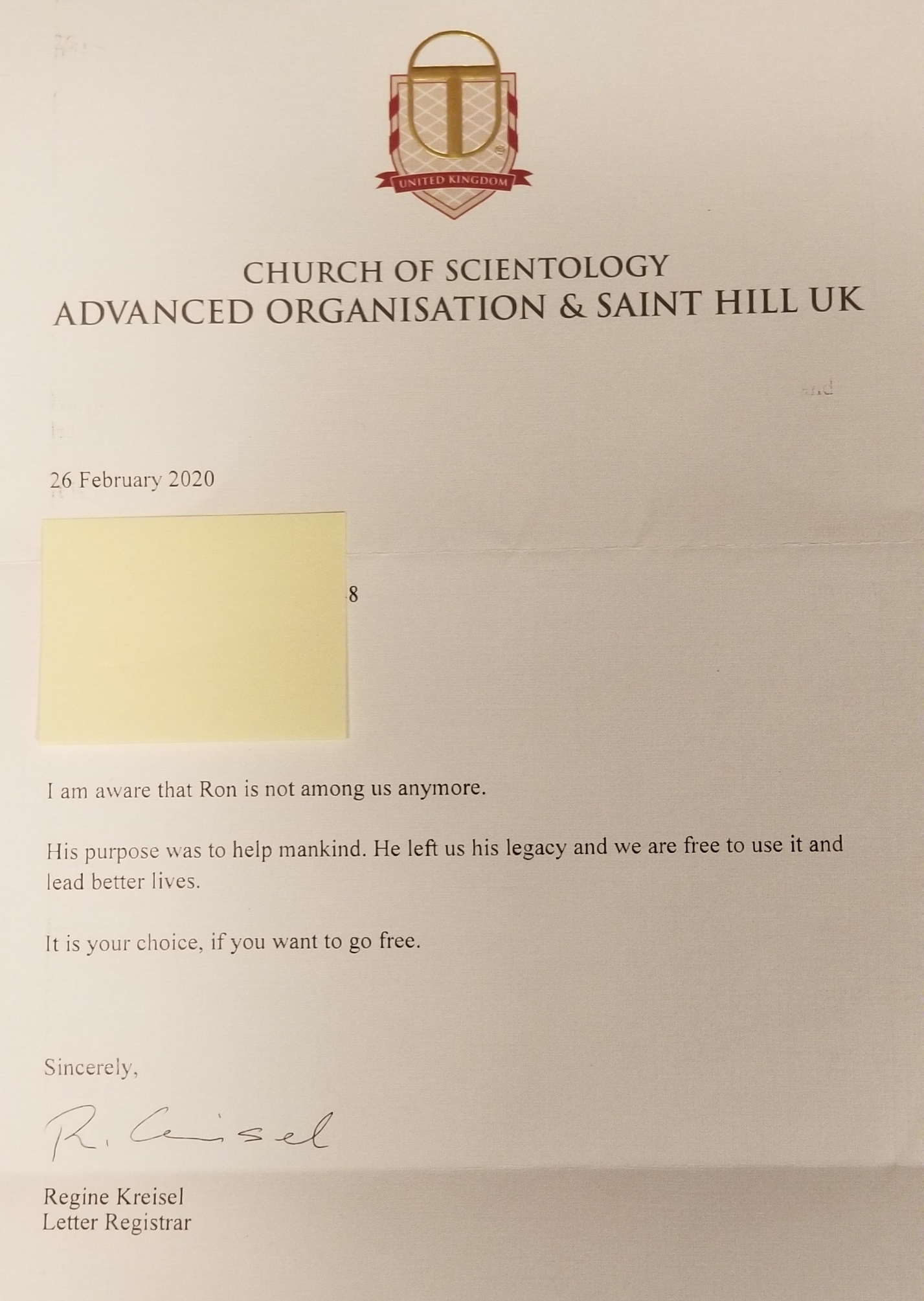 Understand, this is NOT a response to something the person sent in. They have not communicated to AOSHUK at all.
This is an originated communication from Regine Kreisel to a declared SP living in the United States. Hardly a hot prospect to head to AOSHUK…
And this message is just so weird. Imagine starting out a letter "I am aware that Ron is not among is anymore"???
Wonder how long it took her to become aware of that fact? And why she feels compelled to tell someone that she has had such a realization? Is it supposed to entice them into jumping on a plane and flying to the England to participate in some "no longer with us" tech?
The world of scientology just keeps getting weirder and weirder.