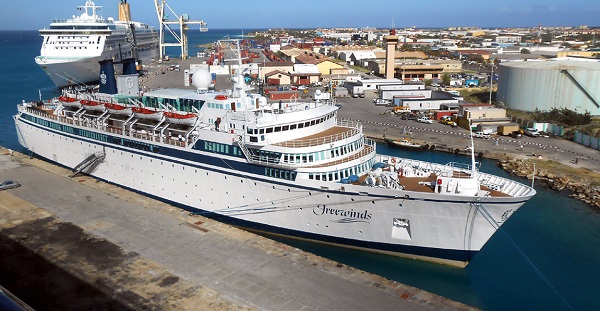 Usually they do not promote their travel plans.
But here we have the next few months — offered up in the hope as a sales pitch like this is Royal Caribbean or Carnival.
But all is not quite like the real cruise lines offer when they say "explore the islands."
It starts out sort of "normal" looking in the first 3 weeks of July — probably after they get an infusion of funds from the Maiden Voyage in June, so they can afford fuel. And perhaps because Mr. Miscavige likes to extend his stay from the annual Maiden Voyage vacation into an extended scuba diving experience. But three weeks, and that's it.
Then through August and September things are back to normal — stuck in Aruba and Curacao and then 3 weeks tied up Cartagena. This is no "cruise" ship.  This is dock ship.
It's not that much different than being quarantined for measles….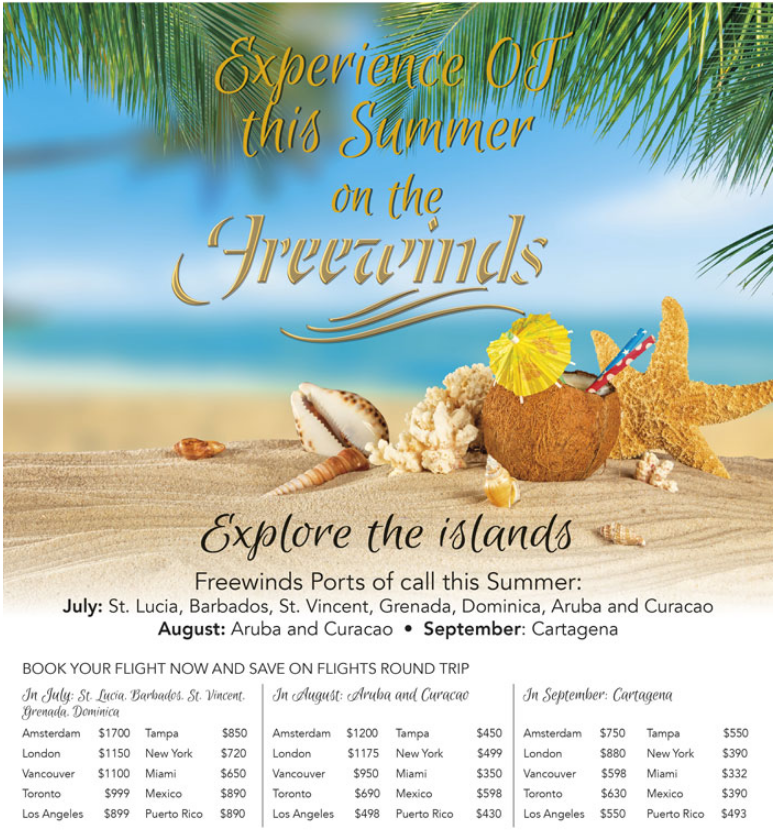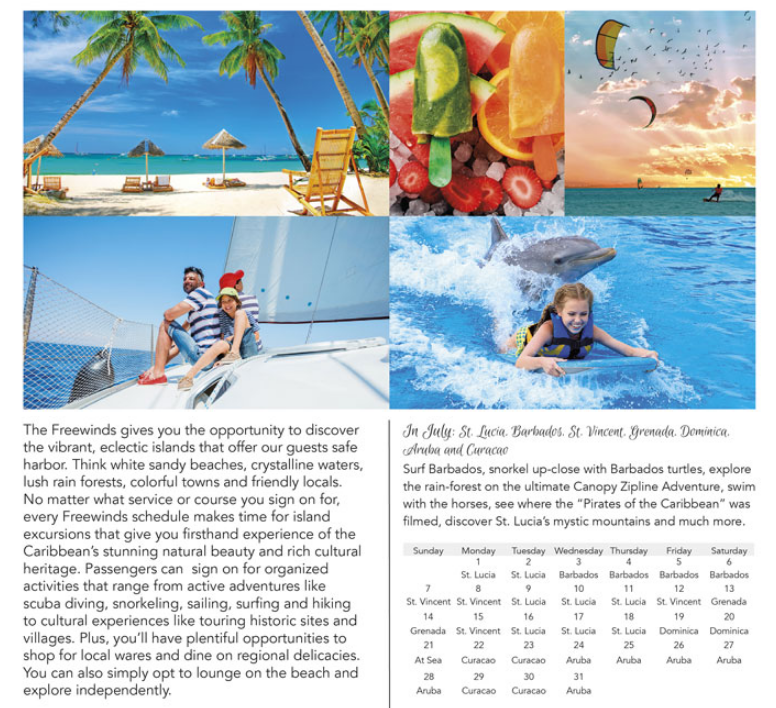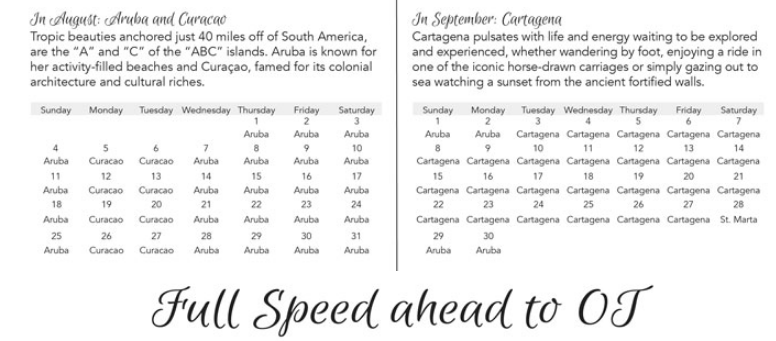 As you can also see, the are trying to persuade people to show up because it's "cheap"…
Somewhat odd for a ship that has a purpose of delivering OT VIII, and those people have already spent half a million or more to get trough OT VII.  A few hundred bucks for a cheaper flight isn't going to make any difference.
And even more bizarre, they are trying to convince people they can spend time in the ports they visit. Anyone who thinks this is going to work out has a big surprise coming when they set foot on the Prisonwinds. They should get familiar with the term "dilettante" right now to save themselves time in ethics when they get there.
Bright Idea for their next promotion: hold an "Otis Redding Week" to celebrate their official theme song "(Sitting on) The Dock of the Bay".