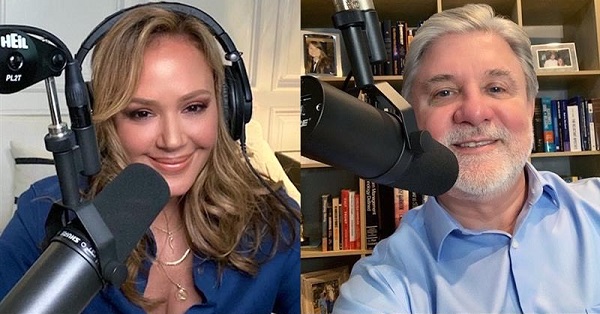 Tonight we have the first "Listener Q & A" episode.
I will post the link as soon as its available.
We asked you for questions and you came through! Many more than we could possibly answer in a single episode. So, we will no doubt do more of these.
Your question may have made the list this week. We covered a broad range of topics, from scientologists coming back after death, to the 411 on Leah's fingernails.
A couple of things I mentioned that we would put up on the website (and here)…
The reference concerning how pc folders are kept for future lifetimes.
The scientology steps for returning to good standing after being declared a Suppressive Person — "A – E".
This is the taken from the original Hubbard Policy Letter of 23 December 1965 entitled: SUPPRESSIVE ACTS SUPPRESSION OF SCIENTOLOGY AND SCIENTOLOGISTS THE FAIR GAME LAW. The policy has subsequently been revised to delate reference to Fair Game, but the steps "A – E" remain the same.
If a person or a group that has committed a Suppressive Act comes to his, her or their senses and recants, the HCO Secretary:
A. Tells the person or group to stop committing present time overts and to cease all attacks and suppressions so he, she or they can get a case gain;
B. Requires a public announcement to the effect that they realize their actions were ignorant and unfounded and stating where possible the influences or motivations which caused them to attempt to suppress or attack Scientology; gets it signed before witnesses and published broadly, particularly to persons directly influenced or formerly associated with the former offender or offenders. The letter should be calculated to expose any conspiracy to suppress Scientology or the preclear or Scientologist if such existed;
B(1). Requires that all debts owed to Scientology organizations are paid off;
C. Requires training beginning at HAS at their expense if Division 4 (Training and Processing) will have the person or the group members;
D. Makes a note of the matter with copies of the statement and files in the Ethics files;
E. Informs the Chairman at Saint Hill and forwards a duplicate of the original copy which shows signatures.
Any Potential Trouble Source owing money to any Scientology organization is handled the same as any other Scientologist. Failure to discharge a financial obligation becomes a civil Ethics matter after normal, within-org avenues of collection have been exhausted.
Any PTS who fails to either handle or disconnect from the SP who is making him or her a PTS is, by failing to do so, guilty of a Suppressive Act. Civil Court action against SPs to effect collection of monies owed may be resorted to, as they are Fair Game.
Until a Suppressive Person or Group is absolved, but not during the period when the person requests and has a Committee of Evidence, or an amnesty occurs, no Scientology Ethics other than this HCO Policy Letter applies to such persons, no Committee of Evidence may be called to punish any Scientologist or person for any offenses of any kind against the Suppressive Person except to establish in cases of real dispute whether or not the person was suppressing either Scientology or the Scientologist.
The homes, property, places and abodes of persons who have been active in attempting to suppress Scientology or Scientologists are all beyond any protection of Scientology Ethics, unless absolved by later Ethics or an amnesty.