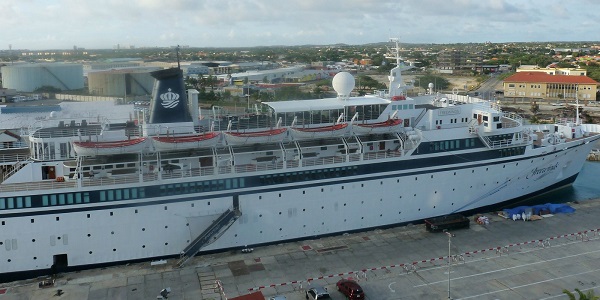 They were having a rough time of it even before the pandemic. Lacking paying customers, they had a hard time finding money to buy fuel to move from one port to another.
Now they are slipping beneath the waves with hardly a murmur…
Their latest promotional piece "Making the IMpossible possible" is offering a "convention" 4 months from now…
They don't have people coming for OT VIII (the ONLY feeder for that is Flag and completions on OT VII — if they get one a week they are excited. If half of them went on to OT VIII right away that would be one arrival every two weeks. And it takes an average of 6 weeks to get through OT VIII so the entire ship would be servicing 3 people at a time…
So, they try and get anyone to show up they can. But obviously they cannot promote for people to travel there right now. How are they going to stay afloat between now and September? Not with extension courses… Going to be getting bailed out no doubt, and will be considered "DB's" and "out exchange."
And let's not forget what this "convention" is. Total crap — the PR of scientology is worse than it has EVER been.  Remember this very convention was where the fake award for Miscavige by the "Colombian government" originated… Some PR.
Imagine paying to have these people "teach" you how to generate good PR. It would be like enrolling on a course that teaches speed reading at the school for the blind. If they actually DID teach anything valuable at their PR convention it would truly be the best example of making the impossible possible.