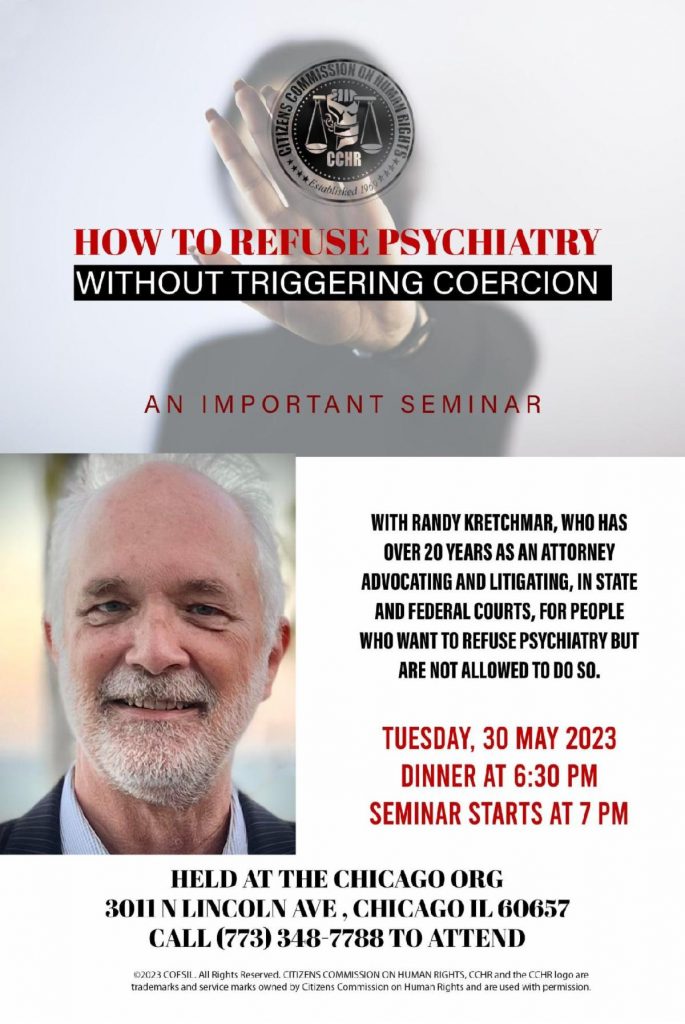 This is quite surreal.
Here is a scientologist, conducting a "seminar" in a scientology org, to attract interest in his services of "keeping people out of the hands of psychiatry."  Like Lisa McPherson was kept out of the hands of psychiatry?
There are two things about this that boggle the mind:
First, every scientologist is required to sign an agreement in order to be allowed to take ANY services, that states they do NOT want to be in the hands of psychiatry and instead choose to undergo an introspection rundown. This is an excerpt from that agreement — you can find a copy of the complete agreement at Jeffrey Augustine's excellent blog.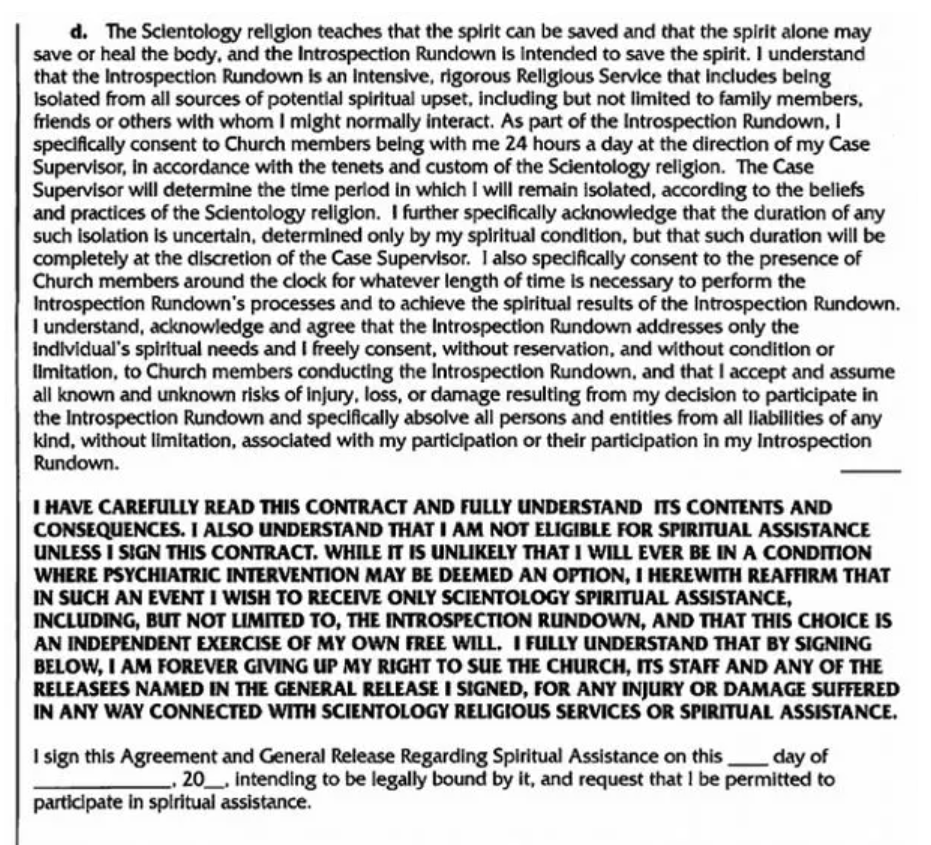 Second, there is NO alternative offered. Since Lisa McPherson, it is forbidden to deliver Introspection Rundowns in any scientology organization. So, we will "keep you out of the hands of psychiatry" but we don't offer you ANYTHING at all other than to "take vitamins and CalMag" and "look at a rock." These people ate designated ILLEGAL PC's and it is ironclad Hubbard policy that they may not participate in scientology auditing.
But this is pretty typical of the black and white, single track view of scientologists. Hubbard says psychiatry is bad, so we do not need to think any more about it, or look at the outcomes or alternatives to our radical position. Literally, they would rather someone end up dead than in the hands of psychiatry. That is how radical they are.