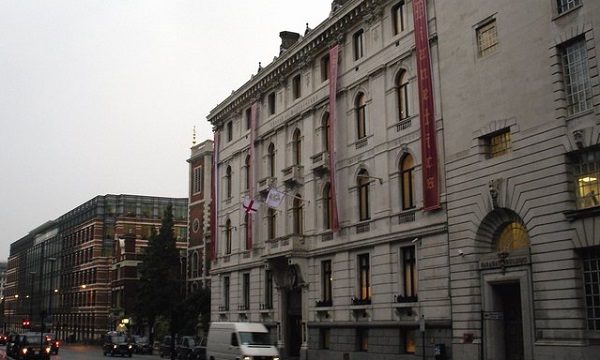 Here is further proof of the total fail that is the ideal org program.
This is one of the very first ideal orgs. 2004 if I recall correctly.
The premises were procured at enormous expense and the old London Org, which had been at Tottenham Court Rd forever, was converted into a "Test Center" and Div 6 feeder for the main org that was moved to a deserted street right near St Paul's cathedral.
The "CC London" was closed down and combined with this magnificent new org that was the answer to clearing not just London, but entirety of England, in fact the whole of the United Kingdom.
And now, a Special Correspondent sent me the latest announcement from the OT VIII Super Power completion chief fundraiser of the London Ideal (but not SH size) Org. Obviously they are quite chuffed (as they say in England) about this amazing accomplishment: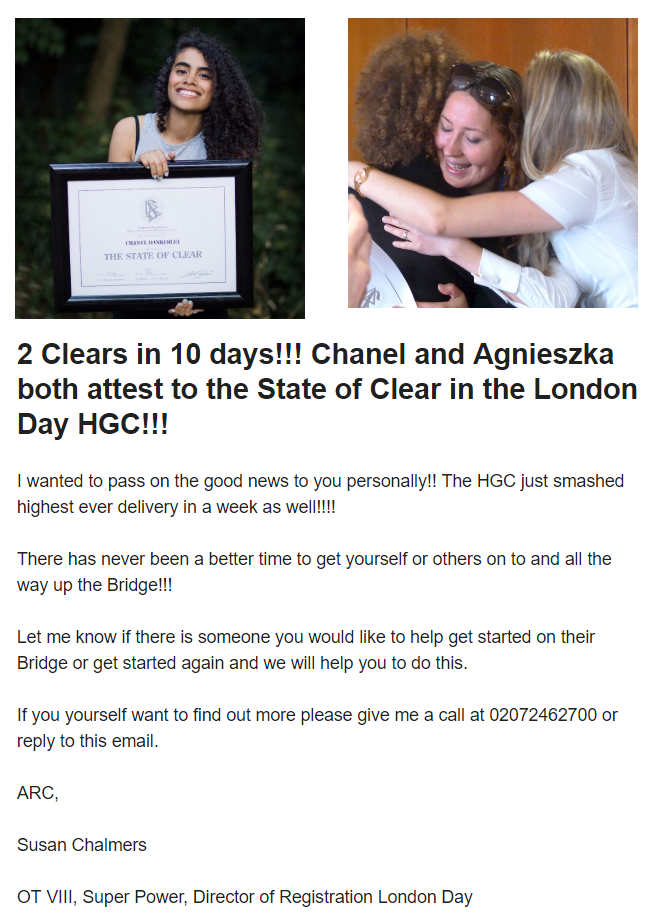 Well, our Special Correspondent also did some math concerning this smashing highest ever accomplishment. And it really makes the point.
Let's say they will continue at this highest ever range and let's say they get it up to 2 Clears per week.
Current London population is around 8.75 million. Let's call it 8.
It would take 4 million weeks to clear London at that rate. That is just 76,923 years as long as the London population does not increase. 
Well it's well within the scope of a single SO contract.
For the 20 million pounds they spent on creating this "ideal org" to "clear London" they could have paid 1,000,000 people 10 pounds each to attend a Dianetics seminar and given them all 3 Dianetics books and the DVDs for the balance of the 20. They might have gotten 1% to then move onto paid auditing. (Of course, scientology would claim that is a preposterous number as the tech works all the time, only 2 1/2% won't respond to standard tech). If just 10% of those made it to clear (again, scientology would object loudly – everyone except SPs would achieve spectacular gains and move on through to Clear), they would have 1000 clears. They have not made 100 clears in that time.
But, when the objective is real estate investments and a program to provide a continuing stream of donations, I guess making clears is pretty much irrelevant.