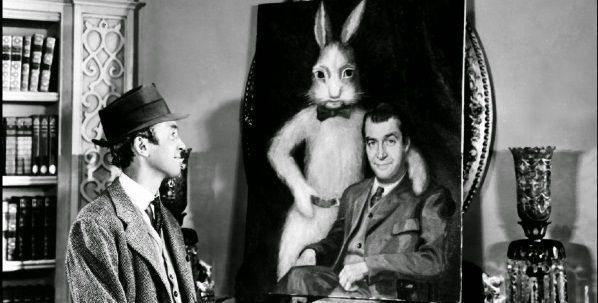 Another "Oops" from within.
And this one is sadder than most.
This couple "had to sacrifice many things in life" in order to hand over the needed funds to be anointed a "humanitarian." And it was all for naught. That is truly sad. I imagine these are good people who believe they are helping their fellow man.
But setting that aside, let's discuss the imaginary bunnies that spread tall tales believed only by those in the bubble.
Pam and Ed make a rather startling admission.
When they say "during Boston's St Hill size days" this was in the early 70's… nearly 50 YEARS ago. St Hill size is, according to L. Ron Hubbard, when an org is "above the Make/Break point." And that means expansion just continues and continues. Yet Boston fell and it can't get up…  for nearly 50 years. And Boston is the ONLY org apart from the "original St Hill" that Hubbard himself said was St Hill Size. Even the original St Hill is a shadow of its 60's heyday. So, the two "above the make/break" point orgs that Hubbard wants all other orgs to aspire to are both dismal failures.
And even with that, the "ideal orgs" that have been made cannot achieve the "size of old St Hill" though they have been trying desperately for years and years. What a terrible admission of failure.
But, if this is what is so important, why aren't Ed and Pam on staff today? Why did they leave?
This provides a little window into the world of scientology where money is EVERYTHING and affords you virtually unlimited status, but devoting your life to scientology as a staff member is the lot of an indentured servant; a thankless, endless hamster wheel of pain. This is also likely the leverage used on these two to get them to hand over money they probably didn't have. Guilt. It's a primary motivation in scientology. These two have been guilted for no longer being unpaid staff working 80 hours a week and in order to salvage their standing in the community (few are as low as ex-staff or ex-SO) they bled some more cash they couldn't afford to be given an illusory status that means nothing outside the hermetically sealed world of the true-believers.
Finally, they are apparently serious about being able to shake the hand of COB? Believe me, it's not all it's cracked up to be guys. An imaginary rabbit will give you more thanks than you will get from Miscavige. The COB will simply look at you as another sucker that handed over money. Because that is all you are to scientology.
My suggestion to you Ed and Pam is to jump in your car (if you still have one), take a swing by the lovely New Haven org and then pop down to the ideal orgs in Manhattan and Harlem. Wander around. actually observe the obvious, what you can see with your eyes. And ask yourself honestly, "is this really what the end result of all this money is?" Tens of millions have been spent on these two orgs. Yet Boston Org in 1972 was WAY beyond what either of these empty caverns are today. The problem is not lack of money to buy buildings.
Once done, you can send me a thank you note for saving you more of your hard earned money from being frittered away on a useless real estate scam.