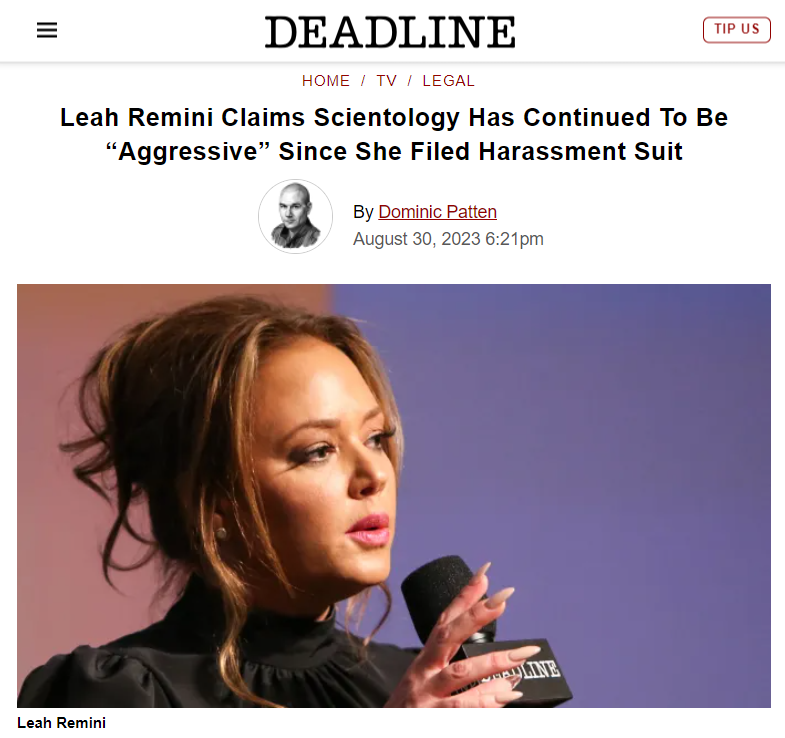 I was happy to read this morning that Leah has filed an amended complaint, adding the most recent harassment from scientology:
Leah Remini Claims Scientology Has Continued To Be "Aggressive" Since She Filed Harassment Suit
Included (and featured in the Deadline story) was the recent PI harassment of me I documented NEW Fair Game PI Activity Caught on Video.
This updating of the complaint helps educate the court (and others) — there is a real and urgent need to stop these ongoing abuses. It is also important for it to be clearly understood that while scientology denies they have ever done anything wrong, they continued to commit the same wrongs. Documenting these things makes the point. They will lie without compunction when confronted with their wrongdoing as I noted in another recent post: Scientology Always Lies About Fair Game. You can see here again, they simply regurgitated their response — it's all just ludicrous lies — even in the face of this new evidence. Just like they did in 1978.
This battle has just begun. So far, Leah and her legal team are making all the right moves.