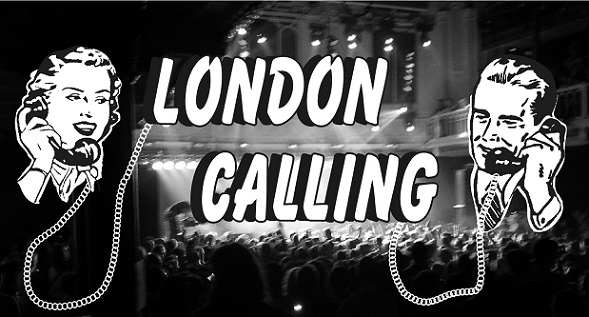 This is a report sent in from a Special Correspondent that was originally in response to an earlier posting about the New Years video. It deserves its own posting as by the time we ironed out the difficulties getting the shots, there was a new posting up and this would have been lost. A lot of specifics about the state of this "Ideal Org" confirm everything else that is being reported about orgs around the world. Remember, this is the org that is so heavily hyped in the "We Are Clearing The UK" idiocy that routinely emanates from inside the bubble. This is also an org that cost 10 million POUNDS to purchase, let alone renovate to the opulent standards of Dear Leader. Not one thin dime of that investment has been returned in terms of increased production. 
Thanks for posting this summary and link Mike. As I was neither willing or able to stomach any more than I absolutely needed to, I skipped straight to the items closer to home and saved myself from the restimulation of bygone events and from the further agony of listening to our great tongue being relentlessly cannibalised. You have my eternal admiration for actually sitting through this stuff, especially when, these days, you really don't have to! (As an aside, I've always wondered about/pitied the poor souls who have to translate this garbage into something intelligible for their respective non-English-speaking audiences. How long does that actually take? The mind boggles with the potential linguistic gymnastics involved. What side checks are in place for final approval? And can any suicides be traced back to here? It's truly enough to make one shudder.)
My primary interest was the segment on London, but before I give you my 2 cents worth, here's the current state of London Org at Queen Victoria Street and the LI/Test Centre at Tottenham Court Road (with some comparisons to yesteryear where known).
This data was gleaned from reliable inside sources over the last couple of weeks and from direct observations and visual counts done no more than 5-6 weeks after the New Years Gold shoot was done there in December.
KNOWN STATS
Day staff currently number around 30. It was at least double that in 2007. I believe it even hit around 90 at one point. Fdn is now apparently between 40-50, which would be an improvement from around 30 in 2009, but around the same number it was during 2006-7. Bear in mind that these figures would also include the 10 or so CC staff who were absorbed into the ranks when the orgs were merged last year. 
Day staff, at least, haven't been paid since xmas. Their xmas bonus was good but aside from that the regularity of a paysum up until then has been once or twice a month and even then it's been pitiful. Don't know exactly how that compares with earlier periods in terms of amounts but I believe a paysum was at least a more regular occurrence between 2006-8. 
NBS RAW [Number of Books Sold to Raw public] for Day is in the range of 10-15 per week. This equates to a pretty average weekend day for Fdn during the nineties and noughties. And Day's NBSR was generally in a higher range by comparison during those times. (Come to think of it, with all things considered, it probably still is.) This stat is propped up about once a month by a bookathon.
Day FIRST SERVICE STARTS are around 2-3 per week. During 2006-7 the average range was around 10. At one point they were peaking at between 15- 20.
Purif is doing pretty well in both orgs but that's mainly due to all the retreads (sic), which consequently seem to be reflected in the WDAH which are evidently up. 
New Years event was full in terms of bums on seats, but there was no standing and no spill-over spaces as there have been in the past. 
I wasn't able to ascertain anything more definitive with regards other stats. 
SPACES
Between December 2007 and May 2008 the entire first floor at QVS [Queen Victoria St where the main org building is, the old org building on Tottenham Court Rd – TCR – was converted into a "Test Center") turned into a building site because someone had changed their mind about how they wanted the Div 6A Intro spaces to look. (Carpets not good enough – marble/granite much better….and colder of course.) 
So for 5 solid months there was absolutely no 6A presence whatsoever at QVS. 
The flooring was completely replaced, the two Div 6 film rooms relocated to the other side, the Div 6 offices ripped out and replaced with expensively glass-partitioned STCC & LI course rooms, testing and reg spaces (all with elaborate signage) and, of course, the video enlightenment space was upgraded to include all the videos that weren't there before. Embedded into the new granite/marble floor at the intro space entrance is a 4 foot bronze scientology symbol. No expense was spared here on the essentials. 
However, these swanky new course rooms (the very same ones featured in the New Years video packed full of 'students' only a few short weeks ago) are actually now serving as CC's folder project space and are in fact full of bankers boxes, as opposed to students. 
PASSING FOOT TRAFFIC
Based upon two separate 10-minute sample counts during the evening rush hour period (4-7pm) on a typical working day and assuming a 12-hour opening period (9am – 9pm), the daily foot traffic passing by QVS equates to no more than around 2,200. This flow drops off dramatically later in the evenings and especially over the weekends, when it's pretty dead. And this volume hasn't changed over the last 7 years. 
(None of those counted entered the org nor showed any inclination of doing so btw.)
Compare this to the 6,000 'boasted' in the event coverage. Quite a difference/mistake/lie about a meaningless 'stat' that measures no production anyway. 
By comparison a similar count at TCR on the same day reveals in excess of 30,000 per day. For those who are unfamiliar with this area, the flow throughout the day here is pretty constant, regardless of rush hour. And as this is the busy West End with Sunday opening, this volume is not too dissimilar over the weekends too. 
Yet no bodyrouting occurred and no one came in during the hour or so I was in the area. In fact at one point the doors were actually closed. Aside from the 3 observable staff inside (who didn't appear to be doing an awful lot), the place was completely empty. From the 1st floor up through to the 5th at the top, the lights were all off. This has been the typical scene since late 2008. 
There are apparently 3 or 4 staff posted here on Day and 2 or 3 on Fdn.
Upon it's opening in October 2006 after a £¼m refit (it was the previous org building), and throughout 2007, the staff complements then were around 7-8 on Fdn and 10-12 on Day. There were also course rooms running in each org on the 1st or 2nd floors.
Today, it's a completely unutilized, wasted space as clearly demonstrated by the stats. 
NEW VISITORS
We are also told that there have been 'nearly 100,000 new public into the org' – the precise figure exploding onto the screen, as if to add some credibility to it, is 98,268.
This translates to 40 people EVERY day since the org opened.
This immediately begs several questions. 
Firstly, as there's no such stat anyway, how exactly was this worked out? As any staff or ex-staff are aware, public inflow is a Div 6A activity and the key stats that record new public inflow are Bodies Routed (BR) and Number of People to Intro Services (NPITOINTRO). I never came across another stat which specifically measured new public into the org aside from these. 
What may not be more broadly known also is that the only place these stats were ever actively monitored in London was at Tottenham Court Road. 
They were never kept at the new building in Queen Victoria Street as a) there wasn't enough foot traffic to warrant any bodyrouting (as shown earlier) and b) neither were there ever any Div 6A staff posted there or provision made to monitor the trickle that did venture through the door. 
The only record of new visitors at QVS was the Visitors Log at reception, and the pages of this are only ever turned over once or twice every few weeks or even months, if that, such is the lack of activity. 
Even lumping this 'stat' together with the Bodies Routed and NPITOINTRO from the LI Centre at TCR, you'd still be seriously struggling to find 40 each and every day since Oct 2006.  (Unless those multi-faith conferences at QVS every few months were better attended than I imagined….)
Again, it's another meaningless made up 'stat' that has no other purpose than to somehow impress a captive audience at an event.
As was the proclamation in closing that the org was 8x. 
8x what exactly? Certainly not the LI Centre and certainly not the staff. That closing shot looks like mainly the Fdn crew and there are no more than around 40 people here, which correlates to the figures above. 
The only recognized and meaningful stat alluded to was the STP (which was only 2x HE by comparison and which no doubt has been bolstered by the Basics delivery, as was 5x HE training starts most likely. Wonder how many of these were Levels starts….) Note that no actual figures or time scales were mentioned though. 
2455 public through intro services equates to around 6 or 7 per week between both orgs, which is a paltry range for any org, let alone an 'ideal' one, but that doesn't sound so good, of course. 
Perhaps it's the omission of any mention of the other key stats of an 8x org (that aren't being influenced significantly by the Basics or retreads) which is even more telling….. BIS, VSD, GI, GBS, FIRSTSTARTS, NBSR, QSH, CASH/BILLS? 
The staged footage speaks for itself these days. Few people are fooled by it anymore and most are aware of how far removed from reality it actually is – not least the staff of London org and all the others ever visited by a Gold crew. 
The attached images are for those who may still doubt it – at least with regards to the passing foot traffic and unutilized spaces. 
This is the reality that will never be promoted. And for good reason.