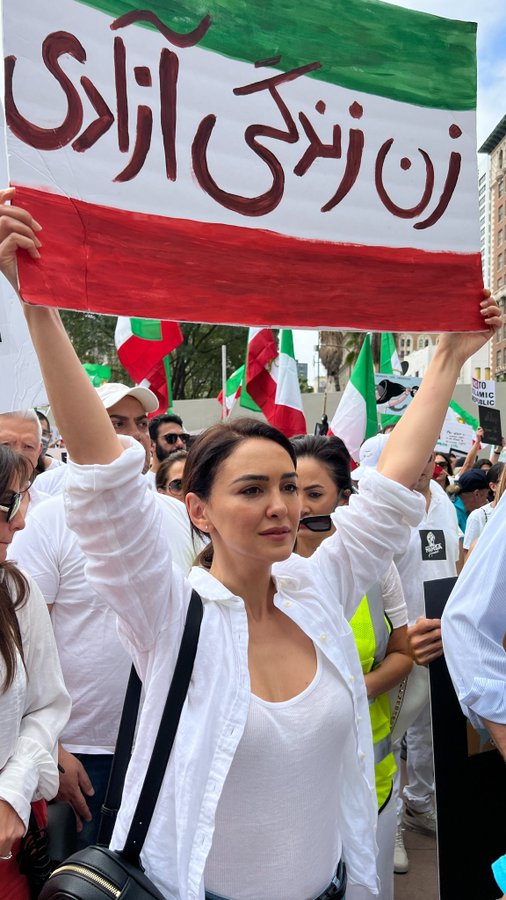 My friend Naz is a true champion of human rights.  Long before her very vocal support of the brave protests in Iran following the death of a woman at the hands of the morality police, she was fighting for those who have no voice. I wanted to mention her here today, and encourage everyone to support and follow her on social media because she is doing such incredibly brave work. She is also a very talented actress and the nicest, kindest person who is yet incredibly strong.
Follow Naz on social media and support the causes she is championing.
Twitter: https://twitter.com/NazaninBoniadi
FB: https://www.facebook.com/OfficialNazaninBoniadi
Insta: https://www.instagram.com/nazaninboniadi/
What prompted this post is that I have mentioned Naz a number of times in recent media interviews about my book. Of course, some media hones in on anything related to celebrities, and especially Tom Cruise. Because I recount in the book that I was present at the start of the project to find a new wife for Tom, and have been asked about this, I have mentioned Naz and cited an article by Maureen Orth in Vanity Fair What Katie Didn't Know.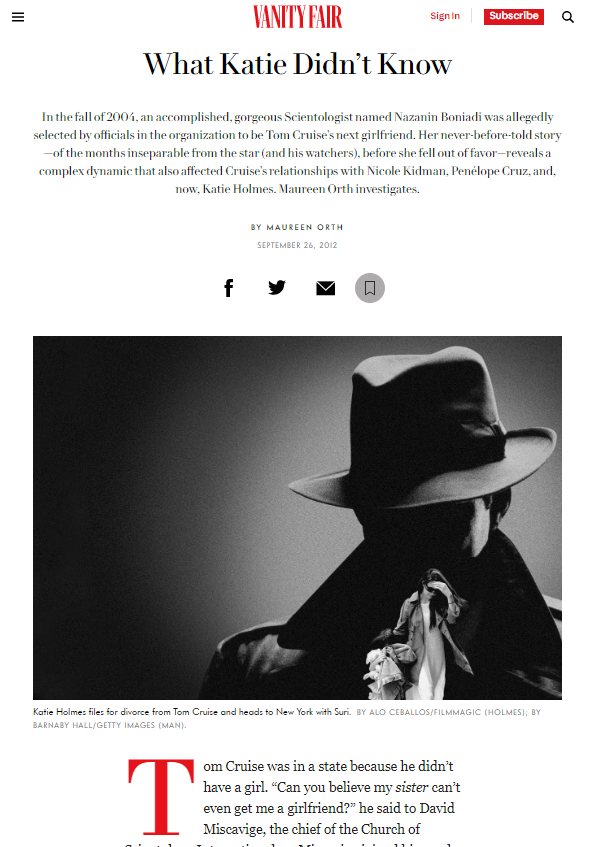 It is a thorough recounting of the events following the initial question of Tom Cruise quoted in the opening paragraph of the piece about his sister not being able to find him a girlfriend. That question was first posed to me before Miscavige walked into the room. The story unfolded from there, including the fact that Naz was selected and groomed for the role and was the predecessor to Katie Holmes. I wanted to make the article easily available here for those who have heard or seen the interviews where I mentioned it, and for anyone who has now read A Billion Years. Maureen's piece is carefully researched. Naz is bound by an NDA to not talk about what happened to her. Maureen's article has never been challenged by those involved and I believe it is accurate.