Video with Claire now available.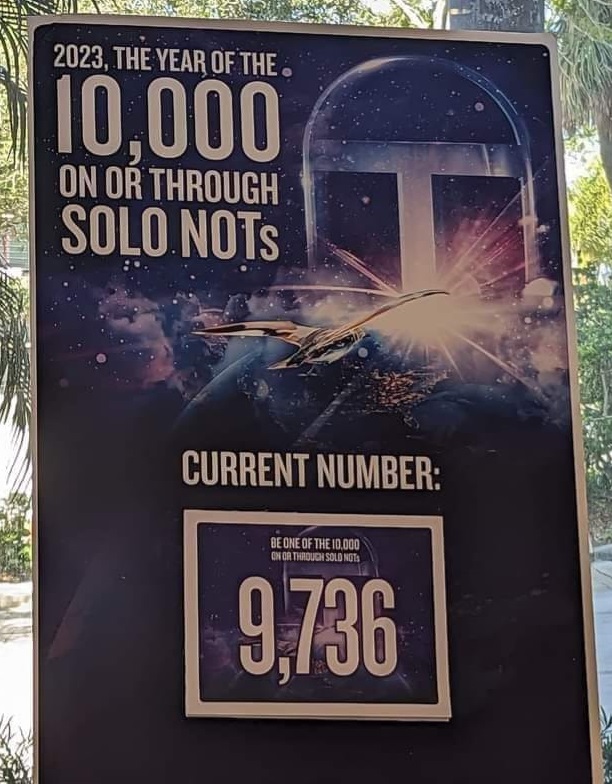 The entire basis of this campaign is a quote they plucked from Hubbard: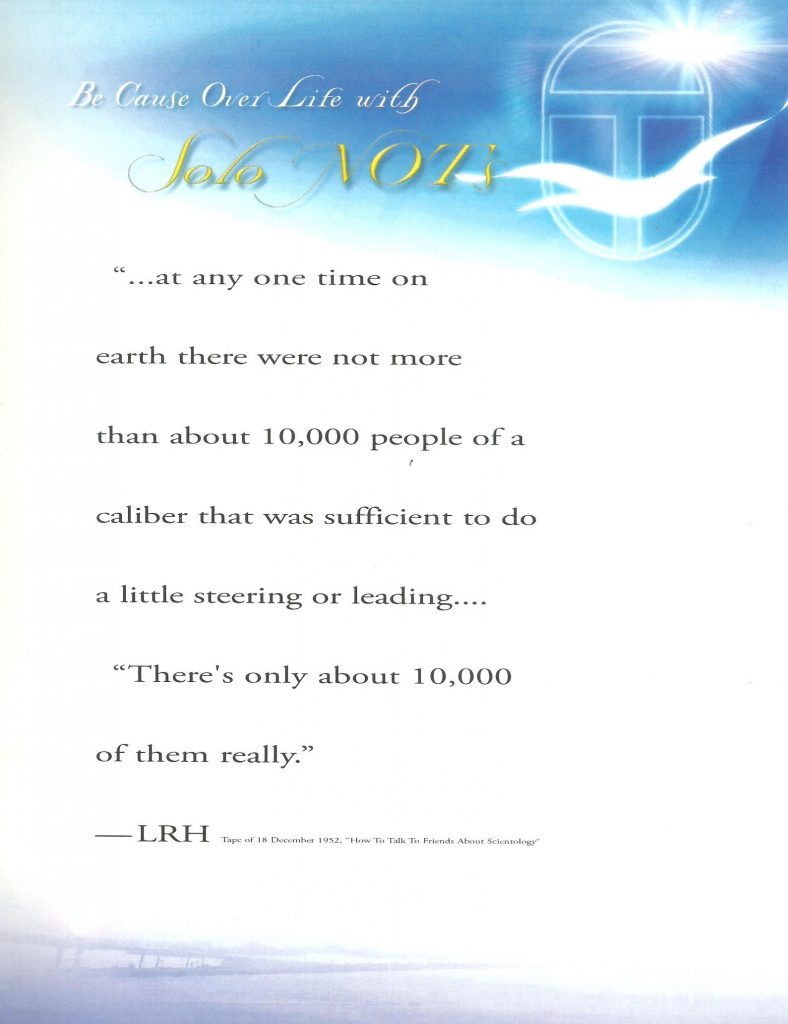 It is an absurd idea, but even then, twisted to suit their purpose. Hubbard claims there are only 10,000 people on earth capable of "steering or leading." But this was conflated into "10,000 people on Solo NOTs can steer/lead the world." Somehow, these people who are "on or through" Solo NOTs are the people who can magically do this. I guess whoever came up with this has not met many of the miserable people "on the level" who are not by any wildest stretch of the imagination, capable of leading anything.
Since the late 1980's scientology has been pushing this 10,000 target. And now they are apparently within a few hundred of accomplishing it (though they still count all the people who have left scientology or are now deceased in this figure).
Here is an issue explaining this is more detail from 2002. Interestingly, this issue is about 10,000 people auditing on Solo NOTs every day (not "on or through.")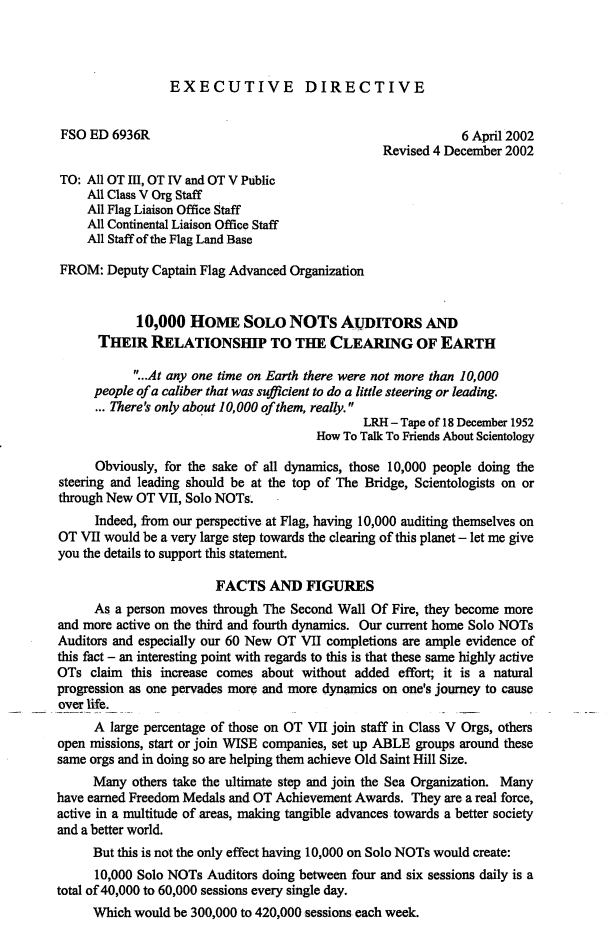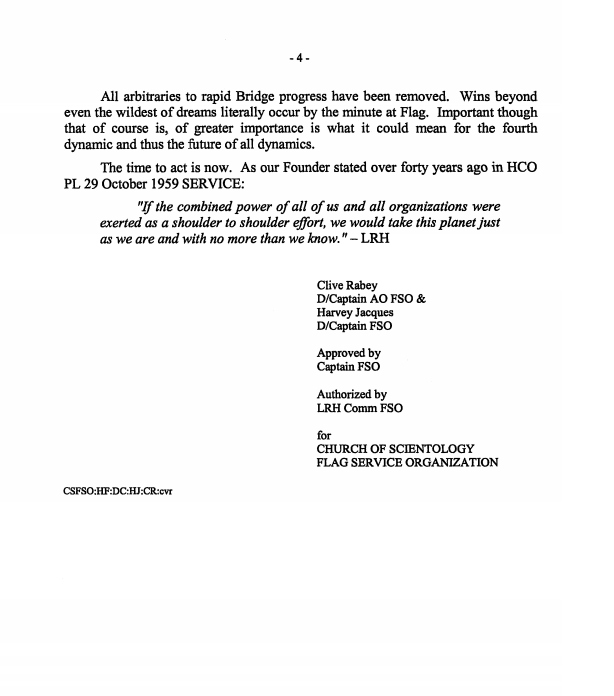 What happens when the magic number is reached? Scientology is now in control of planet earth? Just like when all orgs in a country are "ideal" they become an "ideal nation" and everything is hunky-dory? By this measure, Japan, Netherlands, Belgium, New Zealand, Hungary, Ireland and Taiwan are all now "ideal countries" but not a thing has changed from their previous status other than they have shrunk further in their influence.
So, what will happen when the 10,000 target is reached and nothing changes?
Absolutely nothing. Scientologists will carry on, never questioning the failure, even though they have been talking about it for 35 years now. They will move onto the next thing. Like so much in the history of scientology, the "solution" that turns out not to solve anything will be quickly replaced with the next "solution" that will be just as enthusiastically embraced.  It's been the pattern since the release of Dianetics. Grand promises unfulfilled that are superseded by the next grand promise. From Creative Processing to the Grades to the Clearing Course, to OT III, to Class VIII to OT 5, KTL, LOC, OEC, FEBC, Super Literacy, Standard Dianetics, SuperPower etc etc etc
And let's not ignore the absolute insanity of thinking that "releasing BT's" into the world is going to have any positive impact on the state of earth,