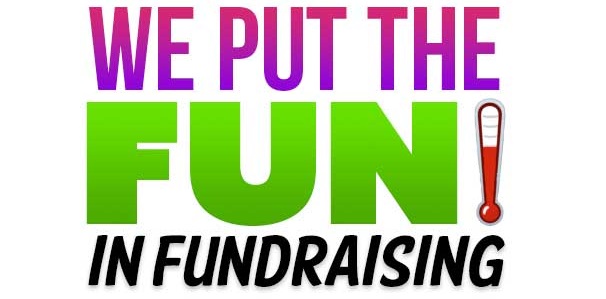 Despite the Hubbard policy forbidding this, apparently the desperation for money overcomes all restraints.
Though, as CCHR delivers no "services" I supposed they have somewhat of an excuse.
But where is the IAS? The IAS repeatedly uses the fact they support CCHR, and announces their "wins" as a reason people should give money to the IAS to "eradicate psychiatry." It is a mainstay of the IAS mantra. So, how come CCHR has to hold raffles to raise money?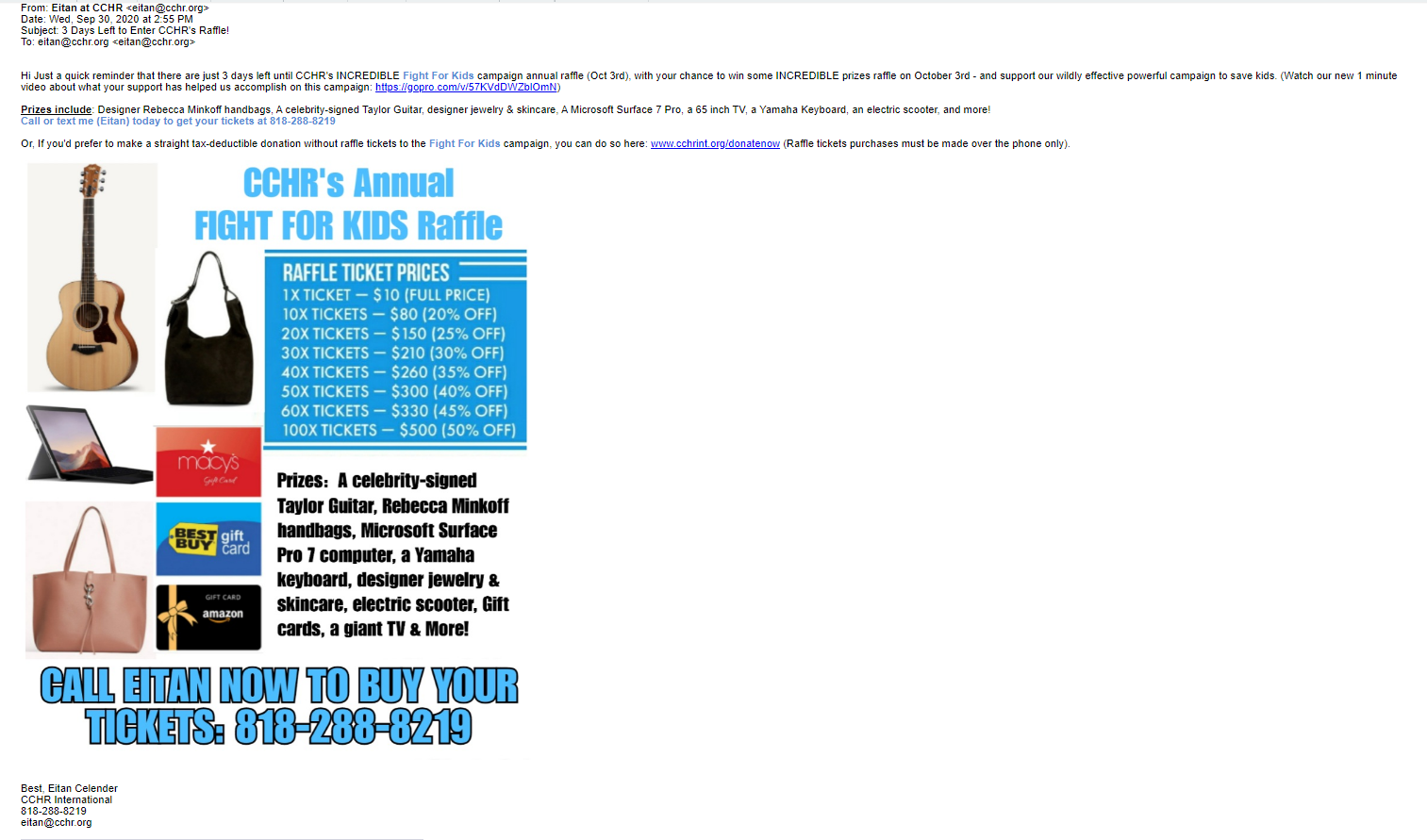 Of course, the next question to ask about this — are they fighting for the kids IN SCIENTOLOGY who are being abused?
That is of course a rhetorical question. Scientology's "fights" for human rights and against abuses and bigotry NEVER contemplate doing anything about the abuses they engage in.
As I said, CCHR has some sort of excuse for violating Hubbard's mandate against other forms of fundraising other than selling and delivering services.  But what about an org?
No such excuse.
And even worse, what about an "ideal org"? The "largest Class V org in the world" right there in the heart of scientology's largest community? Shame.
What an admission of utter failure that they cannot make enough money by selling and delivering scientology in their massive "ideal org" that is so busy "Clearing the Planet."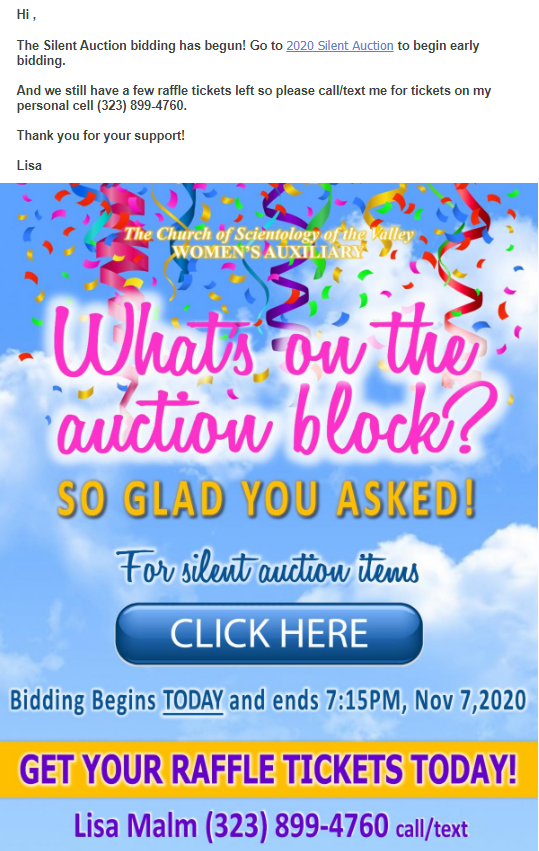 Here is what they say about the purpose: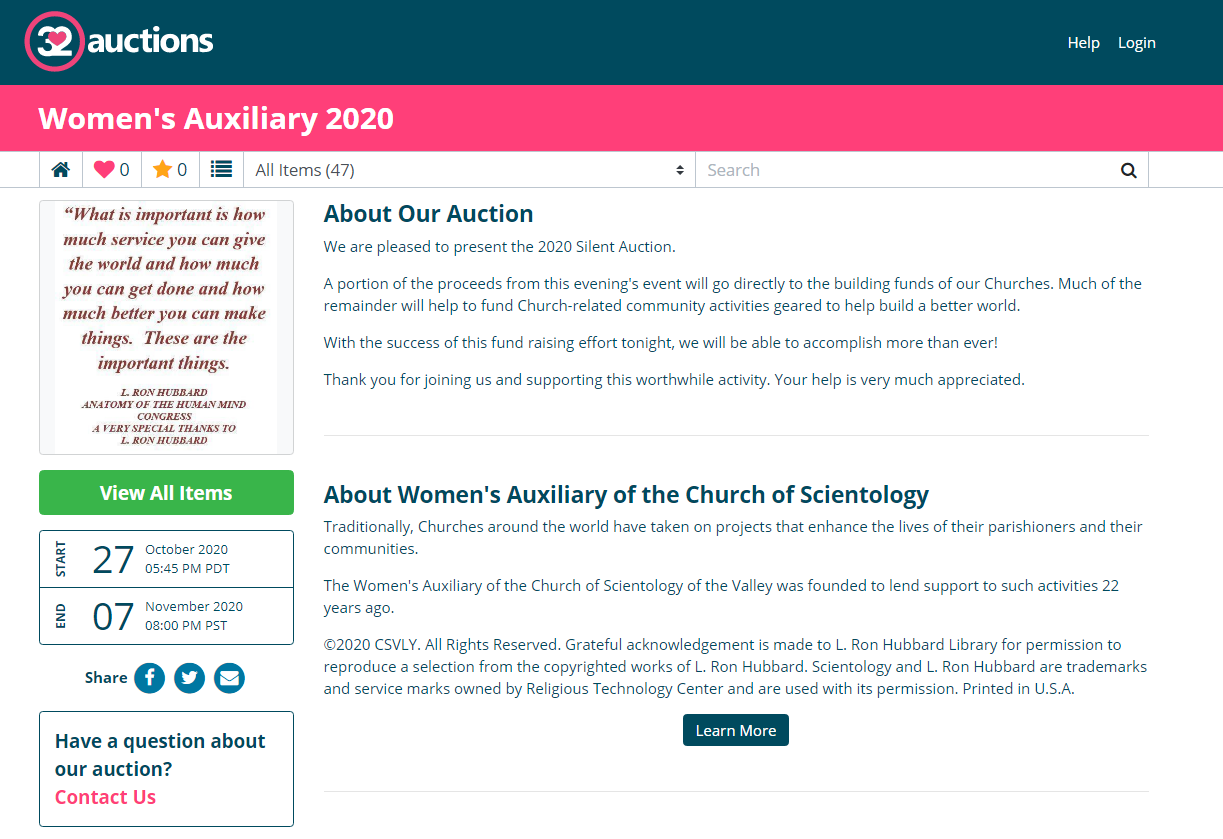 Here are the items they are auctioning and the number of bids they have gotten — those "rare" LRH photos are sure to be snapped up in a hurry…
Frankly, when you look at this it is hard not to be thankful. Yet more evidence that scientology is failing miserably.
But it's still a beat with billions of tax-free dollars that will take a long time to die and hurt a lot of people before it is dead and buried.