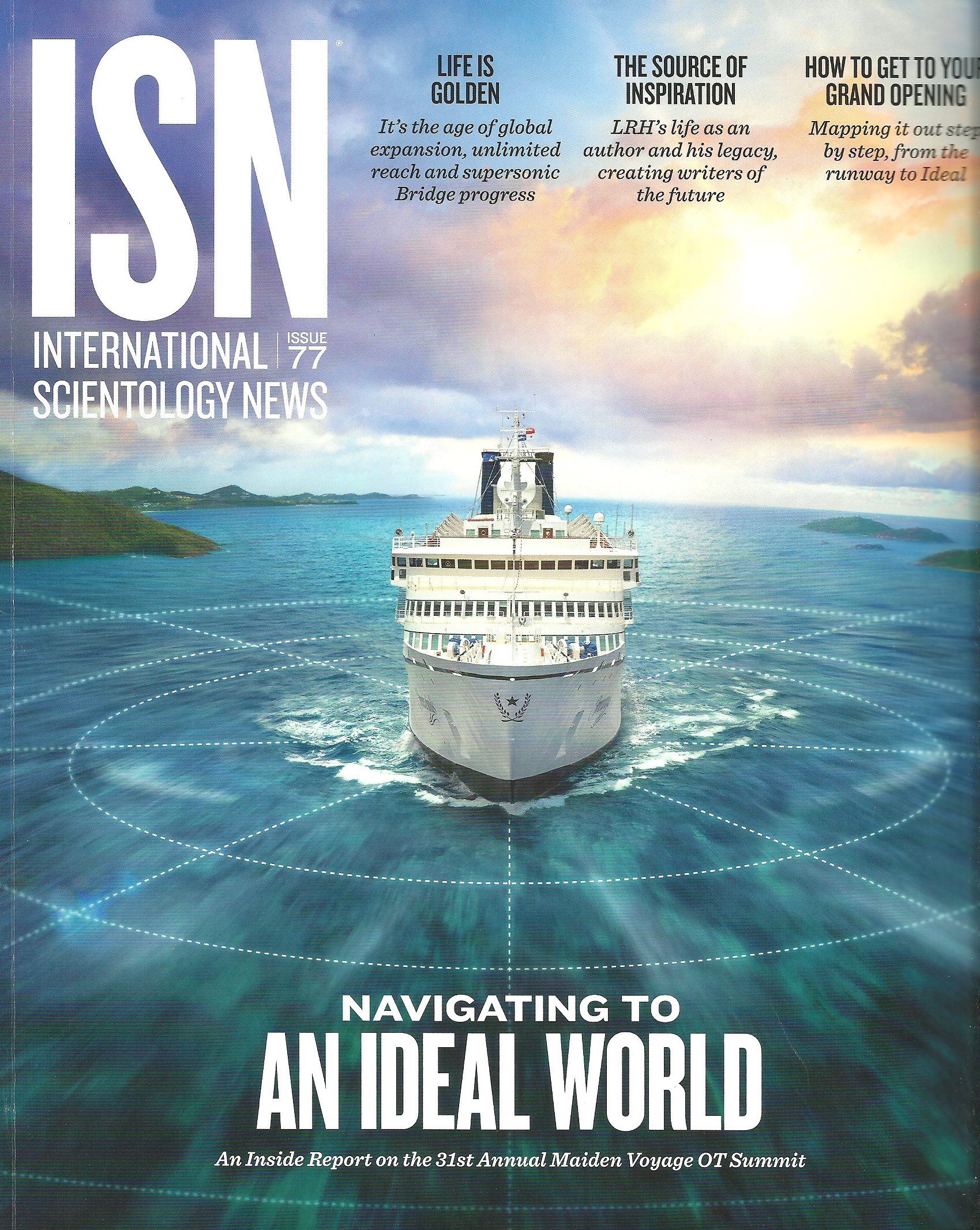 The Annual "Maiden Voyage" celebration aboard the Freewinds was as underwhelming as it was overhyped.
I have finally found a few minutes to review the International Scientology News edition reporting on the "week of events"…
A few things of note.
Of course, the feature of the magazine was Captain Miscavige, Chairman of the Bored, Ecclesiastical Leader of the Scientology Religion for Tax Purposes Only and leading candidate for the role of Uncle Martin in the Netflix remake of My Favorite Martian…
He still proudly (and cynically) wears his "wedding band" so nobody asks him embarrassing questions about his wife — though with this crowd it's about as likely as someone rocking a "I ♥ Psychiatry" t-shirt.
For those not as old as me, the original — Ray Walston: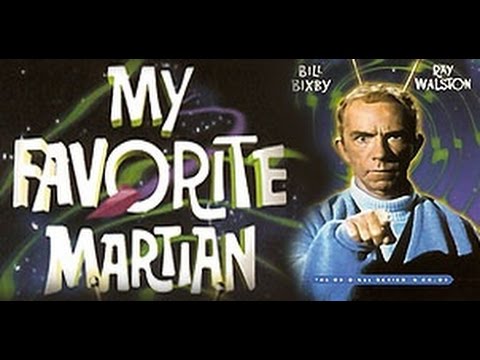 These events, even beyond the others held each year, are where the Sherminator unleashes his most purple prose.
In the intimate setting of the Starlight Cabaret, up-close-and-personal with the most brain-addled whales of scientology, the COB gushes forth a torrent of gibberish. Stuff they are really proud of it seems. The word salad below is given half a page of 30 point type in the magazine:
Huh?
And here is part of the article reporting on the "Main Event".
Thin is too kind to describe this.
He did not expand on the "litany" of highest ever statistics other than those two lame examples.
And then a bunch of drivel about "safe miles" the Freewinds has traveled. You can bet an actual cruise ship travels this much in a couple of years. The Freewinds sits at dock most of the time.
And the Freewinds is at the center of a spiritual awakening throughout Latin America??? Say what?
That, along with the "rollicking rundown" of the "energy drives" (fundraising events) and new ideal orgs that are "slated" is all he could dredge up to announce. Wow.
There's another page that represents the impressive statistical accomplishments they were celebrating: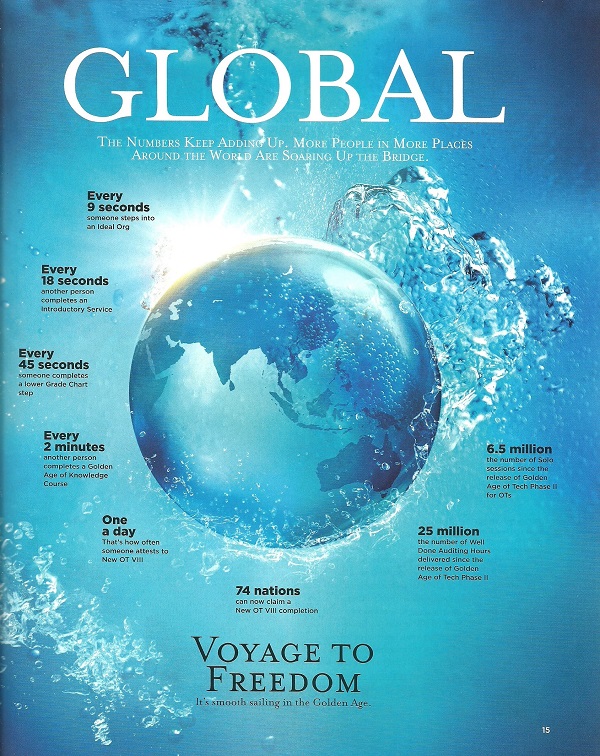 This is less than underwhelming.
They break down the numbers into what SOUNDS most impressive. And they omit anything actually meaningful on their smooth sailing voyage in the Golden Age…
Every 9 seconds a new person comes into an ideal org? Wow that's sounds amazing! That is 6 per minute. 360 per hour. 4320 per day.
Apparently half that number "completes" an introductory service. About 2000 per day. And for ease let's call this 100 orgs.
That is 20 per day per org. Even if that were true (and it is NOT, there is NO ORG completing 20 Intro Services a day unless they are counting OCA tests or "EMeter stress tests") then with attrition this should end up with 1 out of those 20 becoming Clear or 100 Clears per day or 36,500 per year.  They don't even list the number of CLEARS made! Let alone 100 per day. You can bet if they had anything CLOSE to that it would be announced. Nor do they mention the number of Auditors Made. These are the ONLY two statistics L. Ron Hubbard said mattered. They are the only real measure of success of scientology orgs.
No mention of any new orgs opened anywhere . Other than the "AO Africa" because the other AOs are so full… There has not been a NEW org opened anywhere in the world since Harlem. And before that was Inglewood. Still not a single org outside KC in the Midwest. Nothing in a great swath of the South. Nothing in Brazil AT ALL. No org in India. Pakistan. Indonesia. 90% of the African Continent. Hey no orgs in any Caribbean nation…
And no new Missions anywhere.
But they do have one concrete number. A single OT VIII per day. They probably only count this during "MV week", but like the other stats, take them at their word. 365 New OT VIII's per year? And that is the Golden Age? There are more people that win the lottery in a year…
This was ALL that was covered on the accomplishments of the IAS — one of the 3 nights of the "week of events"
Wow — not much to talk about there either. So, it's shermanspeak instead — "our dominion, our kingdom eternal"? Seriously? And a shot and quote from Bart Simpson.
Finally, a bit of a trivial sidenote.
Buried in one of the large photos we see Captain Miscavige displaying his full four-striped finery for a shot with the fawning OT Ambassadors.
It is nice to know that despite protesting vehemently about being referred to as Captain Miscavige, he has not in fact abdicated his position as the head of the Sea Organization and ultimate dictator over all aspects of scientology through his "Command Intention."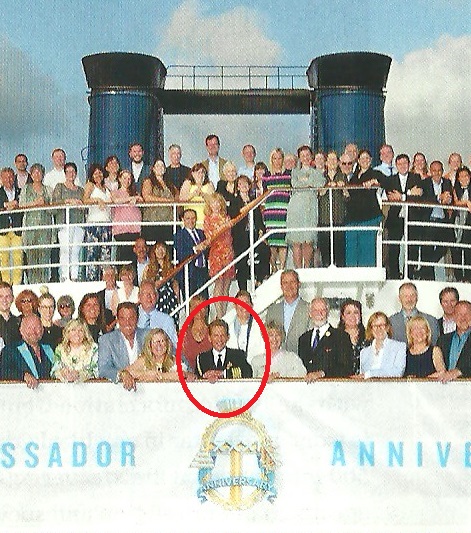 Part 2 of Sailing into the Sunset coming soon…
And finally, thanks to everyone for your kind wishes and words of congratulations on the Emmy nomination yesterday. I simply cannot respond to everyone or even "like" all the comments on social media. And for everyone curious about what is next, you will hear about that soon.