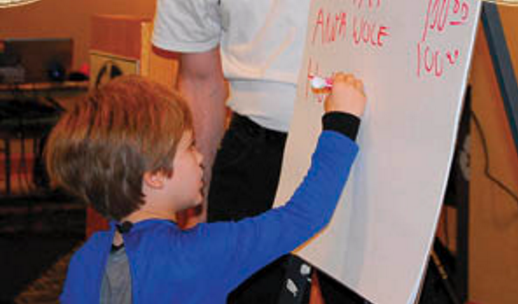 These have all been sent to me in the last week.
The focus on children as a money-making tool, for recruitment and as free labor is very disturbing.
In scientology, children are treated as "old thetans in small bodies" – meaning they are capable of pretty much anything an adult is able to do, only limited by their physical size and ability.
This is one of the creepier parts of scientology — they find nothing strange or offensive about showing a 5 year old boy signing a pledge to give money to an "ideal org." Scientology likes to justify its activities by claiming "this is just like other religions" – but  you would be hard pressed to find a promotional item from ANYONE, religion or otherwise, that uses the image of a child pledging money as a tool to try and solicit more money.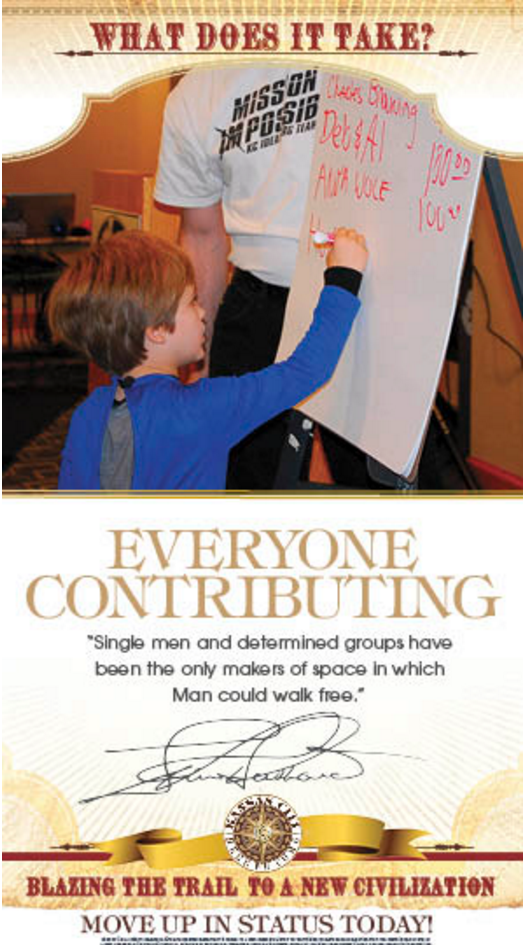 Sign a billion year contract – you are never too young to do that. This girl did it and she looks like she is about 15… And they put her on a poster.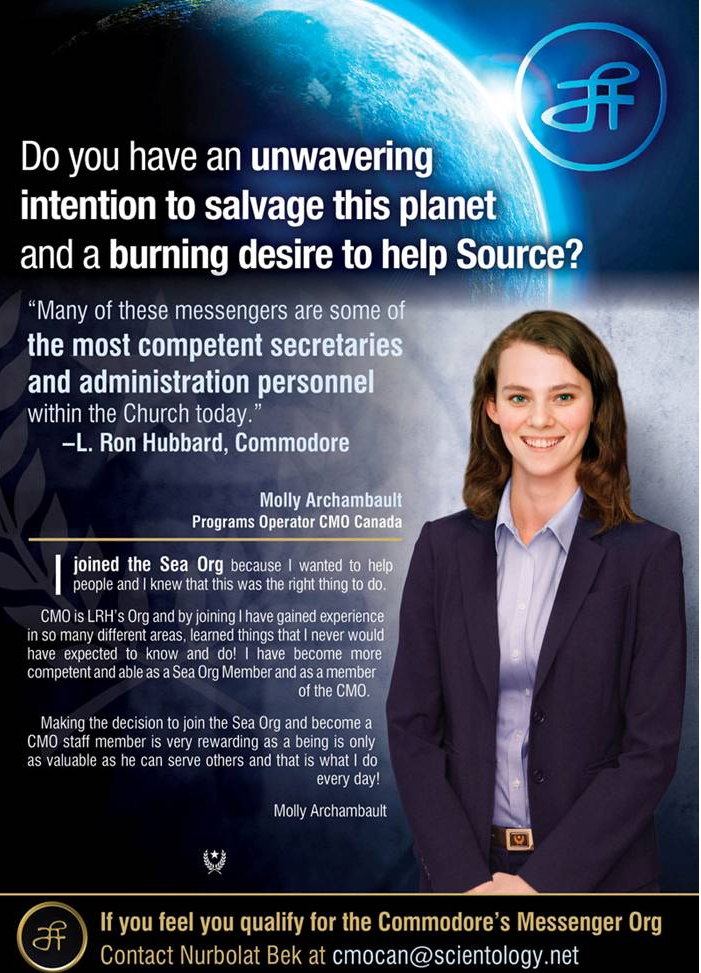 We will give children "tools for life" like "how to talk scientology to your friends." Yikes. That is a reallywinning idea.
How about the experts on families in the Sea Org teach you "how to create a successful second dynamic"… Perhaps they could get Captain Napier, that paragon of 2D ethicishness to impart his knowledge of how to pick up "wogs" for sex in local ports?
Of course, this one has nothing to do with imparting anything to teach children — it ONLY has to do with a potential source of income for the Moneywinds so they can eat more than rice and beans. They figure there are wealthy scientologists who would love to dump their kids on the boat for a week.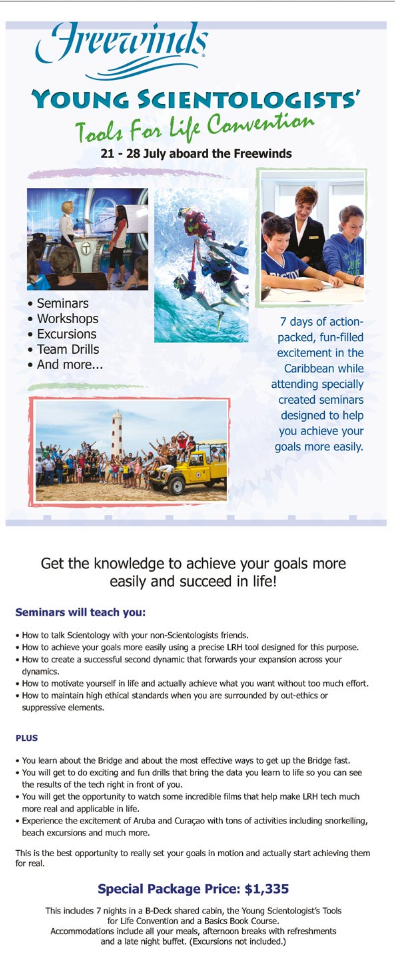 And of course, a local scientology school buses its students to do the backlogged filing in the model-ideal-nearlydoubleSHSize-wepayourstaffreallygood, Tampa Org. This is the sort of field trip every kid dreams about. And talk about preparing them for the workplace when they finish (or maybe not) school!