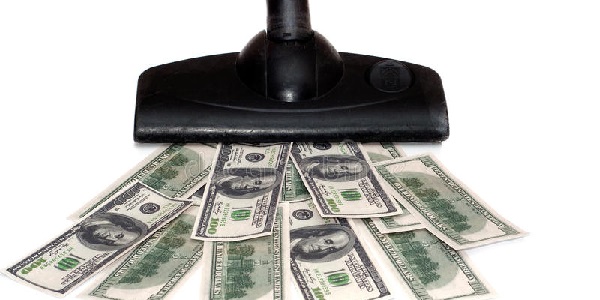 Scientology often claims that it does NOT require money before auditing services will be provided.  Anyone who has ever been in a scientology org KNOWS this is a lie.
But scientology continues to make this claim, because it makes them sound "humanitarian" and beneficent. It is also one of the lies they foisted off on the IRS, claiming a large percentage of their services were delivered "free of charge." Of course, they did not mention that "free services" are "introductory" services, the ones designed to get you in the door and sitting in front of a "registrar" who gets you to pay for your first "real" service (still inexpensive compared to what is to come). Or they are free "tape plays" or "Sunday Services" — that nobody attends.
Scientology even claims they have a "Free Scientology Center" where auditing is provided at no charge to charity cases.
Here is how they describe their magnanimous attitude on the scientology website:

But let's take a look at the actual POLICY of scientology.
What follows is the UNALTERABLE (and unvarnished) truth about how scientology operates. Not the PR spin they want the world to believe.
These are direct quotes from HCO Policy Letter of 9 May 1965 — the boldface is mine:
AUDITING FEES PREFERENTIAL TREATMENT OF PRECLEARS SCALE OF PREFERENCE
There is a definite and positive Scale of Preference for accepting and scheduling preclears (including students sent to Review) for auditing in the HGC and in the Case Cracking Section of the Department of Review.
Last on the list is any person who seeks auditing as a favour "to demonstrate to others what it can do" or "because of importance as a person".  The auditing of someone just because the result would "prove" something or other or because the person has money or power and might donate, by firm policy since 1950, has been relegated to the "circular file" (the waste basket). Giving auditing away to such persons or their friends or children or psychotic brother in the asylum is in fact forbidden. Giving preference in scheduling to such persons is governed, when for pay, entirely by the Scale of Preference. Such bids are a snare and a delusion; it sounds good; it doesn't work out. Mr. Big takes his place in line with Mr. Little, and the Scale of Preference alone applies.
The person who has to be audited AT ONCE for desperate reasons is also governed only by the Scale of Preference.
The person who will only be audited by a certain or special auditor is also governed entirely by the Scale of Preference (See A).
SCALE OF PREFERENCE
Assignment of Auditor and Preferential Scheduling is governed as follows:
A. Best Available Auditors, earliest possible commencement;
Pcs Paying full rate Cash in Advance with the longest consecutive auditing period purchased. Where two pcs have to be chosen between for the best auditor, the one who has purchased the most auditing in consecutive periods is given the best auditor at the earliest moment. (It is obvious that to get a special auditor one should pay full public rate in cash even when entitled to Professional Rate. Otherwise there may be no pc requested auditor assignments. Buying additional auditing or offering a specified donation in addition to the full rate as per A can also influence the assignment of a requested auditor. The auditor does not have to accept.)
B. Skilled auditor (but not specially requested auditor), early commencement;
Full rate pcs whose credit has proven excellent and prompt by past experience.
C. Good auditor, early commencement;
Pcs paying cash in advance professional rate.
D. Auditor staff available scheduling;
Full public rate pcs with 50% deposit and unknown or not established credit.
E. Interne Auditor and any scheduling convenient to org;
Full public rate pcs requiring up to 75% credit, credit unknown.
F. Any Interne Auditor, and any scheduling convenient to org; Professional rate requiring credit.
G. Any student, any scheduling convenient to org; Total credit at any rate, credit unknown.
H. Students who need practice, cases not supervised except for student check sheet in Examinations, scheduled randomly or by waiting list, charity or pcs on full credit of a pcs unknown nature.
…
It will be found that those who will pay were the most able to begin with and have the greatest value to others. Their worth as persons is greater. Thus good, swift auditing brings up even this value.
I have never thanked myself for giving any concessions on fees or scheduling not based on the above. I can say with complete case histories that giving free service to those who demanded it or sought it has never resulted in any useful gain for Scientology. On the contrary some of our biggest headaches administrationally come from those who continually sought free courses and free auditing.
…
The "the world owes me a living" preclear (or student) is a candidate for the Better Dead Club. There were two branches of this Club, by the wayBetter Dead for their own sakes and Better Dead for the sake of others. Demands by individuals for free service on any pretext should be given a light, airy laugh. It doesn't do anybody any good, often not even the person who received it.
Real charity cases who never pay are actually hard to find. In Charity Auditing one must always give them a chance to pay.
A Registrar's matter of fact attitude about paying for auditing or training is a valuable asset. Giving the person a problem about how and what they'll pay is poor Registraring. Don't make them choose about paying in full or not paying in full. Just tell them "Go to the Accounts Cashier". An evil laugh when they advance the idea of some tiny down payment on auditing and a remark, "Well, that would put you on the waiting list and give you a new student," might be very effective.
Printing up the above preference scale for presentation to falterers on payment might be effective.
This policy letter is not canceled, but it was later modified to eliminate ANY idea that someone did not have to PAY IN FULL BEFORE STARTING any service in scientology. The concept of accepting someone's "credit" as a promise of future payment was completely canceled (except that one's credit standing became important when it came to the ability to borrow money from someone else to pay in advance for scientology services).
Money is worshipped in scientology despite the PR they fob off (Hubbard too made Money the "lowest" motivation on his scale, but set up his organization to run exclusively on this). Their motto should be "Scientology: where absolutely nothing is free."