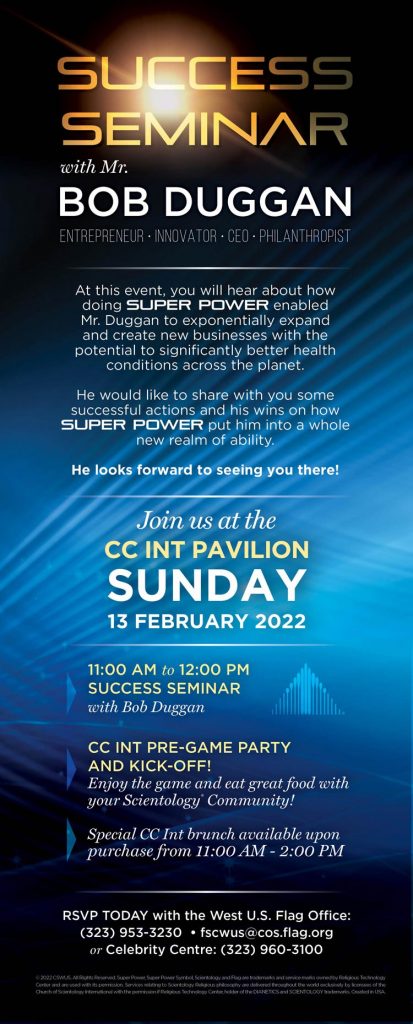 Since he separated from his wife, Trish, there has been some speculation as to whether Bob Duggan remained a scientologist.
While Trish has been visible handing over more and more cash to various scientology "fundraisers," Bob has been relatively quiet. He got himself a new, younger replacement for Trish and they have a son. She appears to have never been a scientologist, but given the above, I assume she is being groomed as one now.
Obviously, he remains a fully committed cult member.
The pitch on this promo is pretty sickening. They are touting him having done Super Power as the reason for his success as part of Big Pharma. He owned a company that developed a cancer drug that was bought out in 2015 making him hundreds of millions. He has subsequently donated stocks in Big Pharma companies (including AbbVie) to scientology.
Now, when it suits their purposes to try to squeeze some cash out of people, Big Pharma is the vehicle to "significantly better health conditions across the planet."
But this is NOT the usual party line for scientology. Big Pharma are the willing partners in crime with the psychs. CCHR repeats this message over and over.
A blast from the past — take a look at this classic from the now RPFed Fast Eddie Parkin calling us "big pharma whores."