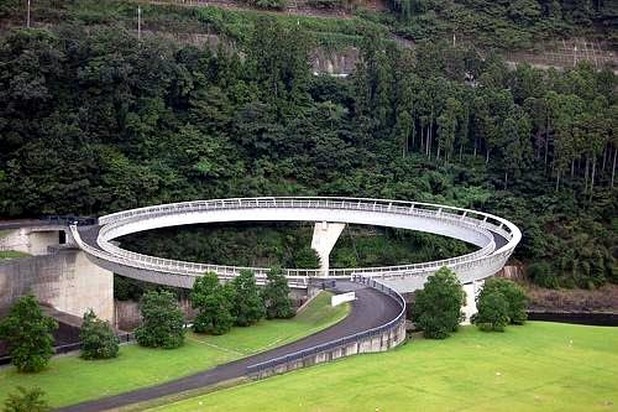 Some interesting information escaping through the cracks in Miscavige's dike.
Word is going around now that all OT8's have to re-do their Objectives.  Most are stripped of cash from decades of 6 month checks and so the "OT Objectives Co-audit" was implemented. But there are some who will still pay Class IX rates to arrive once again in Present Time, or incredibly even go exterior.  How the EPs of Objectives have not been achieved on the OT levels is the eighth wonder of the world.  But of course, these are the "new" "GAT" Objectives.
Meanwhile, the FSO is apparently desperate to get people "off the level" back onto auditing on OT VII (still trying to make the 10,000 on or through OT VII after 30 YEARS….) so they are apparently going through folders and "finding" hours or "recrediting" so they can be called in for "free auditing." Of course, when they get there, they use up the "free" hours and then cannot leave without buying more.  Flag has reportedly also been offering a discount "pilot" for those who have bought packages of intensives at the highest discount, they can buy additional intensives as they go, at the same discount. But only if they are at Flag.
This, and the "new EP" are all designed to get people "through OT7" so they can then be "prepped" for Super Power.  That is, redoing their Purif and Objectives!!!
Below is a new project the Flag OT Committee is working on — it confirms the demand for all OT's to get through "Basics, Purif and the Full Objectives Rundown."
Be thankful, be VERY thankful you have stepped out of this hamster wheel to mental and financial exhaustion. The only way out is to JUMP OFF. You can keep running, but you never get anywhere and eventually you will expire on the wheel, utterly spent.
Dear Members,  Please read this from Scott and do all you can to get this done this week.  ML, Kaye

To: All Flag OT Ambassadors and OTC members                                                               June 3, 2013

From: Dir Success FSO

URGENT

"GET READY" PROJECT

"PROJECTS: The sequence of steps written to carry out ONE step of a program.  Project orders often have to be written to execute a program step." – LRH (HCO PL 29 FEBRUARY 1972RA II)

This project is hereby issued in order to help carry out Major Targets #1 and #2 of the OT AMBASSADOR PROGRAM 2012/2013:

"1.  Help Scientologists in your field to move up The Bridge to Clear and OT.

"2. Help Scientologists in your filed onto and through the Basics Books and Lectures, and through the complete Routes to Knowledge, and further services."

This project is for you to personally execute and complete. As you were briefed at Flag Graduation over the past two weeks, EVERYONE needs to get ready for what's coming.  What do you need to be ready?

1) You need to do your Basics Books and Lectures

2) If you need a Purif or haven't had the full Objectives Rundown, then you NEED TO DO IT.

 

"GET READY" PROJECT TARGETS:

1.                               If you yourself need to complete your Basics, get with your supervisor in the Coachman to target yourself to complete ASAP.

2.                              If you need (or are not sure if you need) to do your Purification Rundown or Objectives, get with your D of P to find out. Come to the AO (for Clears and above) or the Oak Cove (for lower level pcs) for a free tech consultation.  Let Wig Adams, Group Off FSO, know exactly when you are coming 24 hours in advance, so he can notify the correct terminals to get your folders pulled ahead of time.  E-mail him at w.adams@fso.org and info me at s.superville@fso.org so that I also have the data.

3.                               List out all selectees, friends, family members, co-workers, etc. that need (or if you're not sure if they need) to a) complete their Basics and/or b) do the Purification Rundown and/or Objectives.

4.                               Contact each one of those people, one by one, and brief them on what you've heard at Flag Graduations recently and the importance of them moving right now.

5.                              Get them scheduled to come IN.  If they need to do their Basics, schedule them to come in and see their supervisor to get targeted out.  If they need to do (or are not sure if they need to do) Purif and/or Objectives, schedule them for a free tech consulation in either the Oak Cove (for lower level pcs) or the Flag AO (for Clears and above).  Once again, let Wig Adams know at least 24 hours in advance the exact time they want to come in, so our tech staff have a chance to pull the folder and have an R-factor ready ahead of time. E-mail him at w.adams@fso.org and info me at s.superville@fso.org so that I also have the data.

6.                              Once they find out their next step, help get them arrived for that service.  Make sure to turn in your selection slip to your FSM I/C so that you can receive your commission.

7.                               Receive a commendation for each person you get scheduled.