An update from some ex-scientologists familiar with the failed efforts to make St. Louis "ideal."
You may recall, we heard from them back in 2019 — which I covered in a blog post St Louis Blues — An Epic Ideal Org Scam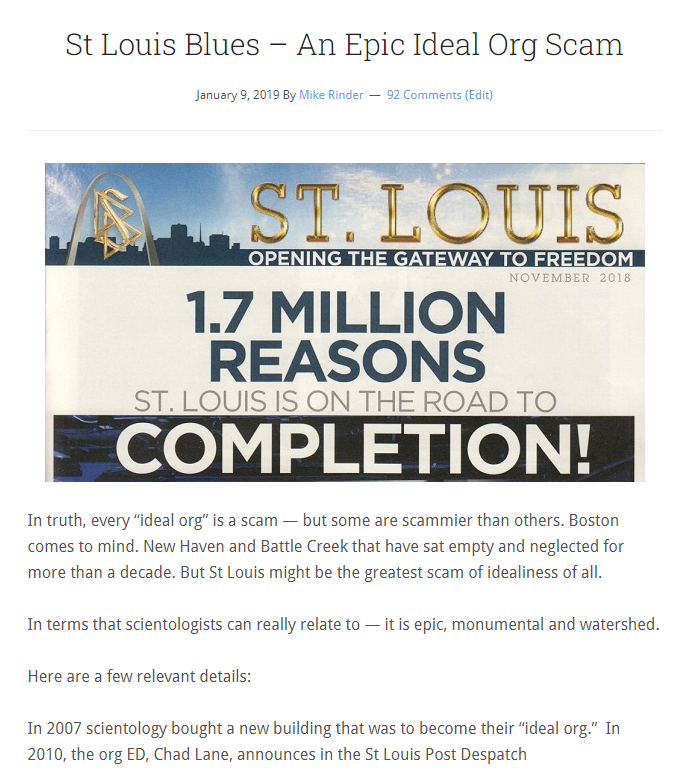 Note: the other two orgs mentioned in that first para are still not close to becoming ideal either…
And also remember, this is the organization that boasts they have the ONLY workable "management technology" on earth.
Here is the update from our observers.
The Church of Scientology bilked $17 million out of Scientologists to fund the St Louis ideal org. It sent people into deep financial ruin — some later filed bankruptcy and lost homes to foreclosure.
The Co$ decided the building on 6901 Delmar, the building they have been in for a very long time, was Ideal after all and are keeping it after conducting a SCIENTOLOGICAL DEBUG.
So, the "new" ideal building they bought for $1.6 million back in 2007 is now officially listed for sale with the 2nd commercial real estate company and they are STILL not disclosing the price.  The last company made threats to sue if anyone disclosed anything about the price. Apparently they don't want the sheeple doing any math or asking too many questions about what happened to their donations. In addition to the $1.7 for the building, they also paid $500,000 for the lot next door.
Apparently scientology has some new technology – Muzzled Marketing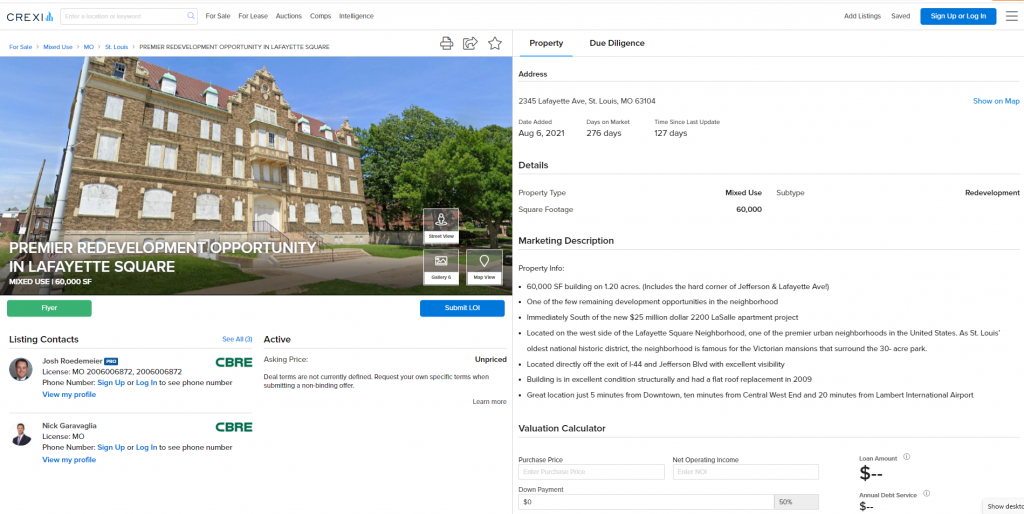 Since 2007 they have paid hundreds of thousands in taxes on this empty building, these are the last 3 years recorded:
2021 ~ $56,021.00
2020 ~ $55,658.59
2019 ~ $55,497.79
What a complete shitshow this is.
The scientology management masterminds have not only NOT achieved an "ideal org" building, after nearly 20 years, they first decided the building they were in was not good enough to be "ideal," so they forked out for another buildings that they pay at least $50Gs a year in taxes for, and then decided that they should not have bought that building and should just stay in the one they have. But they have not unloaded the new building and have expended at least 15 x $50k or $750,000 on property taxes during this time. And their brilliant strategy for now selling it is not to give a price…
Only in scientology could incompetence like this be ignored.