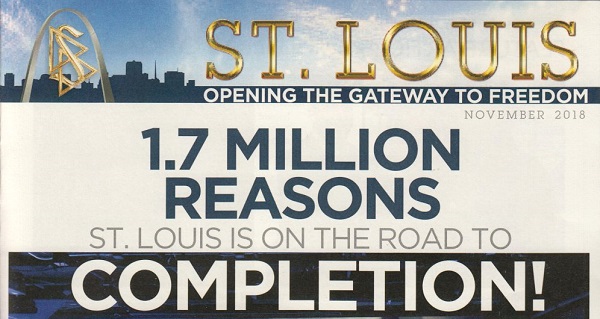 In truth, every "ideal org" is a scam — but some are scammier than others. Boston comes to mind. New Haven and Battle Creek that have sat empty and neglected for more than a decade. But St Louis might be the greatest scam of idealiness of all.
In terms that scientologists can really relate to — it is epic, monumental and watershed.
Here are a few relevant details:
In 2007 scientology bought a new building that was to become their "ideal org."  In 2010, the org ED, Chad Lane, announces in the St Louis Post Despatch 
* "the nearly 65,000 sq.ft. building is the ideal size for expansion in the metro area"
* "By Spring, restoration should be complete on the ornate auditorium of the German House"
* Lane led a fundraising effort that generated about $4,000,000 (2010) only $940,000 to go.
* "the restoration will cost $940,000 plus about $100,000 to deal with lead paint"
The article further quotes Chad Lane as saying "after thieves took copper gutters and downspouts, water leaked through the roof last year and ruined much of the auditorium's maple floor, which must be replaced."
Some former victims of the scam claim scientology turned in an insurance claim for the water and received $1,000,000 payout. Yet they also claim the water damage existed when the building was purchased and believe the insurance claim was fraudulent.
People who were around at the time say Chad Lane informed fundraisers to NOT tell parishioners they received the insurance money. They wanted to be able to tell people that "others were stepping up" and so should they.
But they kept pushing this new "ideal" 65,000 square foot building — eventually claiming they needed a total of $17 million to make the ideal org dream come true. Though strangely they always refer to dollars as "reasons" or "steps" like talking money is obscene. What is obscene is the scam. I bet they would declare someone who showed up to one of their fundraisers and "pledged" to give 50,000 reasons to help the dream come true. And it IS a dream they sell — they claim an ideal org brings with it "250 staff" and "clearing at correct orders of magnitude." Somehow this magically occurs because a building is opened.
But lo and behold, here is the latest twist. If you read through the shermanspeak hype you will discern that they "debugged" their ideal org – BY STAYING IN THEIR EXISTING BUILDING. The "we will be done by Spring 2011" is a distant non-memory.
They have reportedly paid $700,000 in property taxes on the "new" building that was the "perfect building" and have now come up with "the best possible spot" for an org which is "right where the current org sits."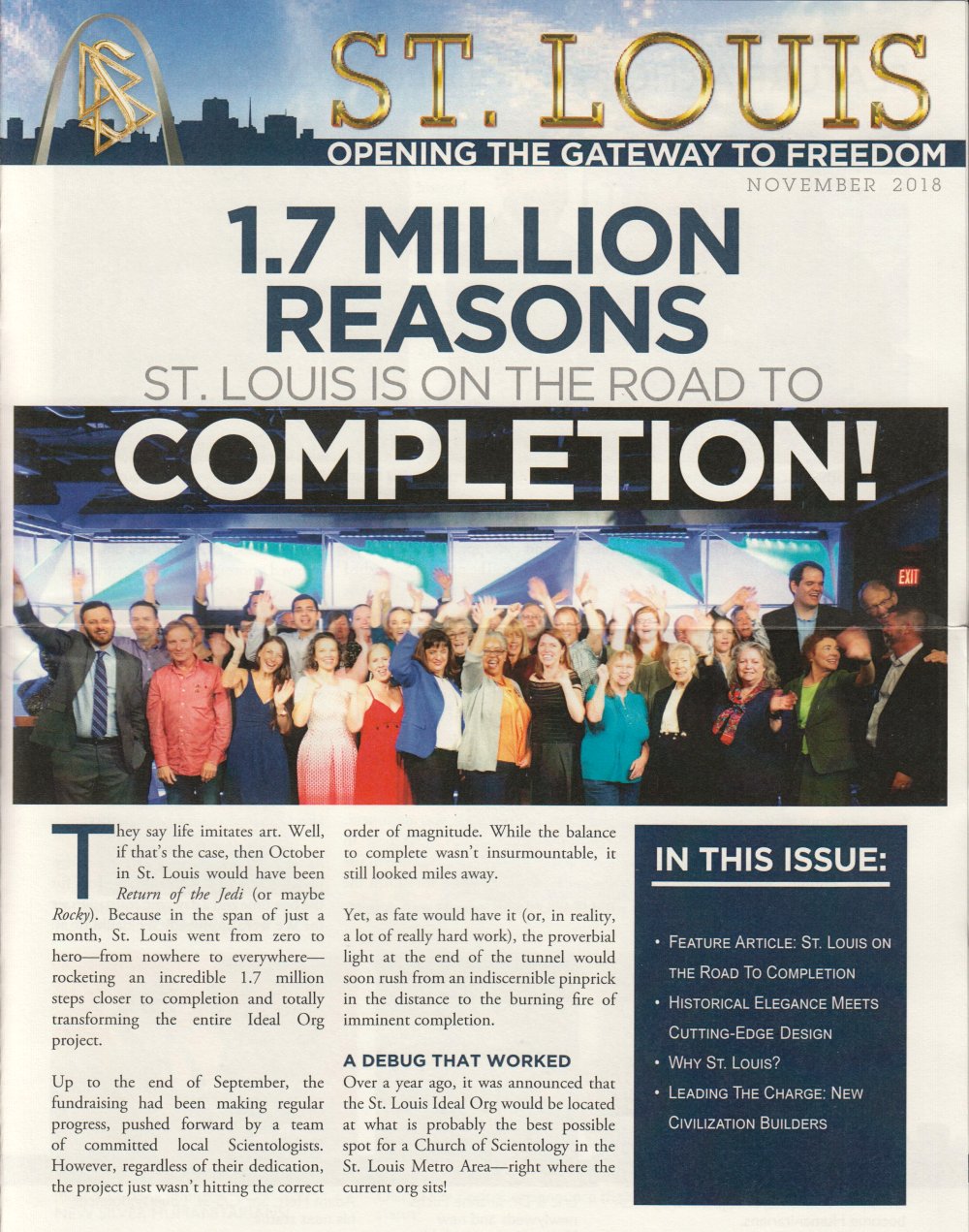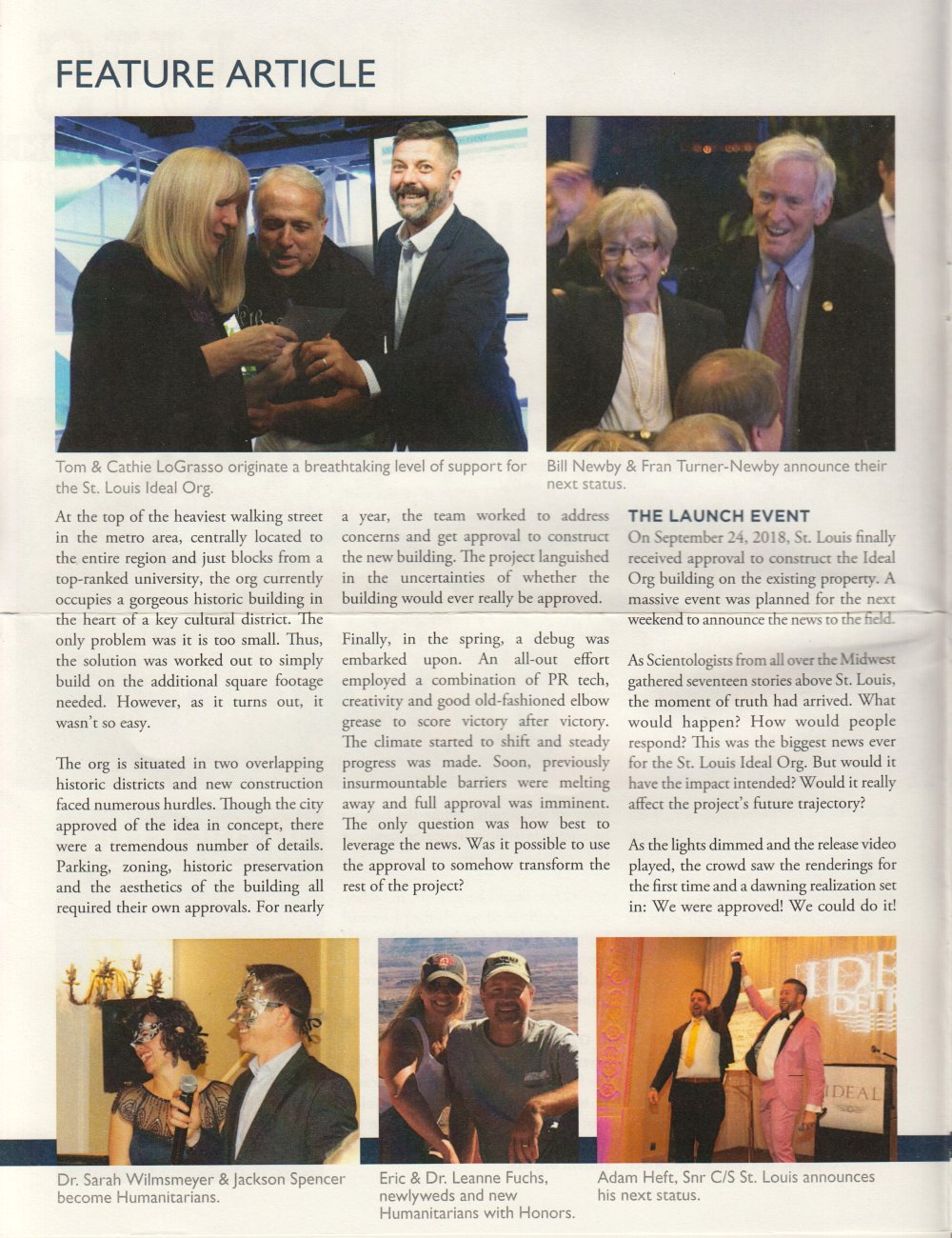 The amazing hype in here makes your eyes water. On Sept 24, 2018 "We were approved"? What, the magnificent perfect ideal org purchased in 2007 was never approved? The statement to the press in 2010 were not true?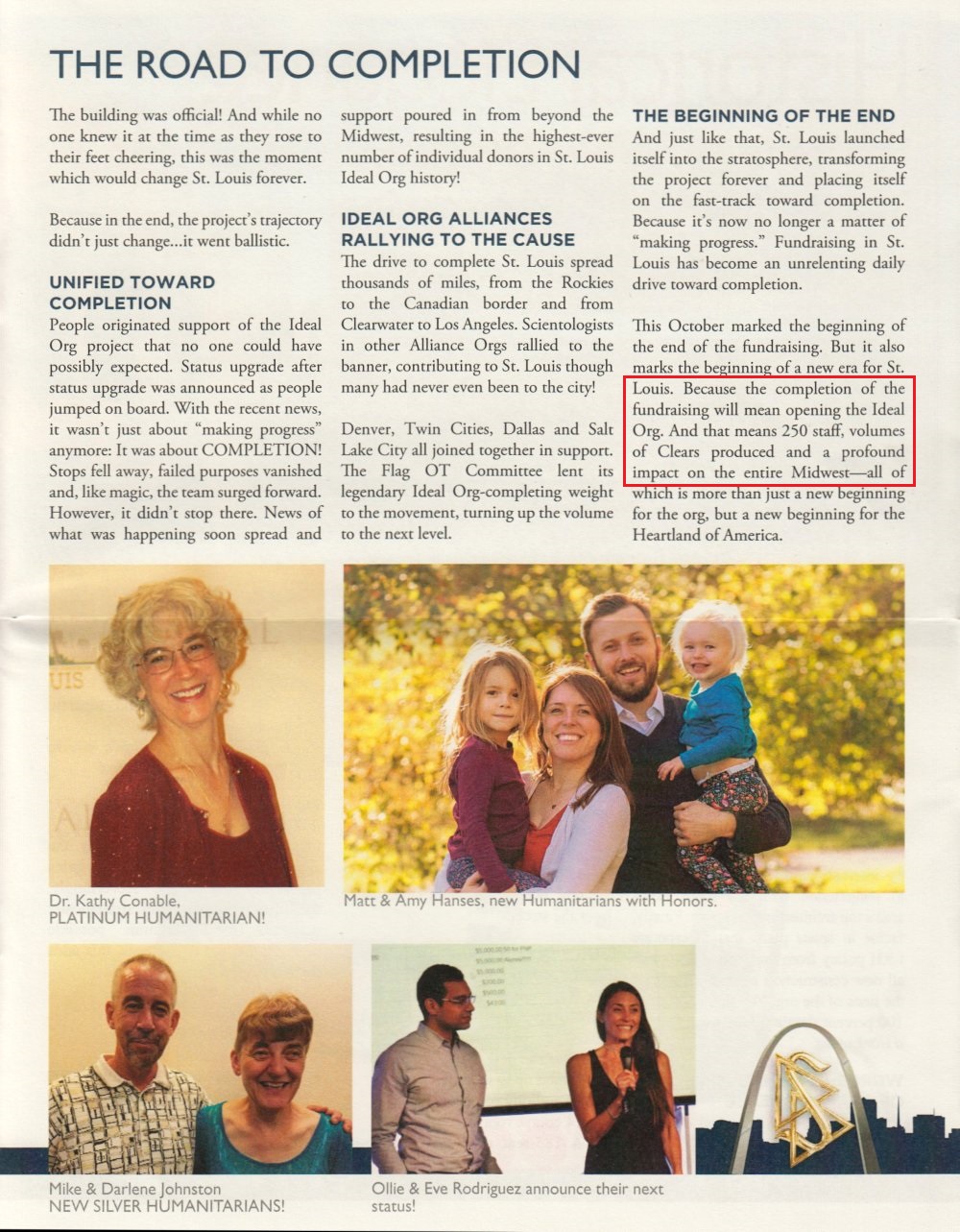 This is one of the few places where you see the statement that an ideal org has 250 staff (none of them do — the majority have only have a handful). 
But just look at what this says: "The completion of the fundraising will mean the opening of the ideal org. And that means 250 staff, volumes of clears produced and a profound impact on the entire Midwest". Are they planning on using some of the money they raise to buy staff and auditors? Where do they think they are going to come from? The people that give their money are not going to join staff. They did their bit… and as you can see from the photo they only have about 30 public.
And I love how this is going to have a "profound impact" on the entire Midwest. Like Dallas had a profound impact on the entire state of Texas? Atlanta is profoundly impacting the entire Deep South? This is not even a normal dream  It's a fever dream. Delirium.
But wait a second — if you are ALREADY in the "best possible spot" and you already have all the tech — why no impact now? Because of no underground parking? No children's playground?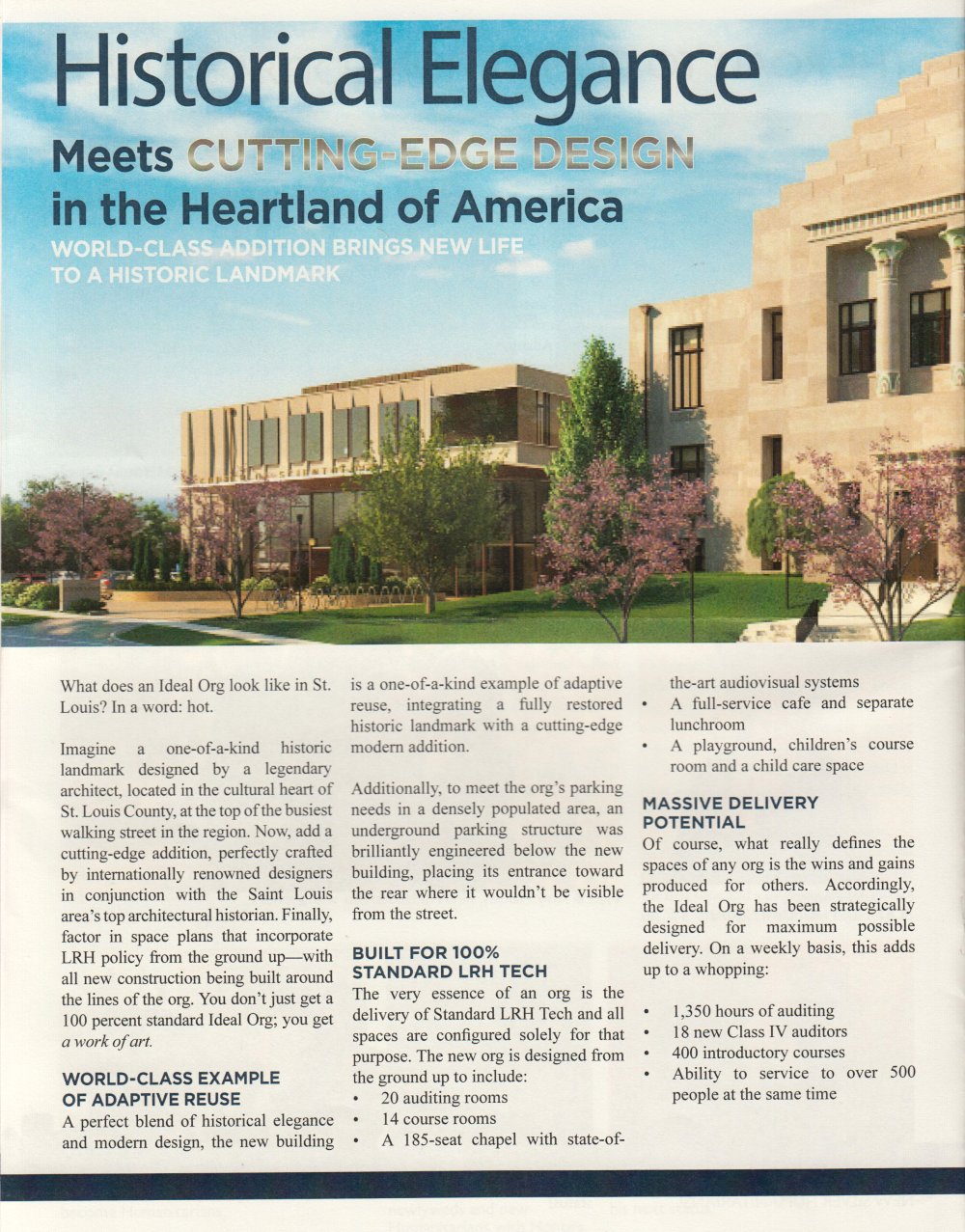 This is not just an "ideal org" it is a "work of art"? Seriously?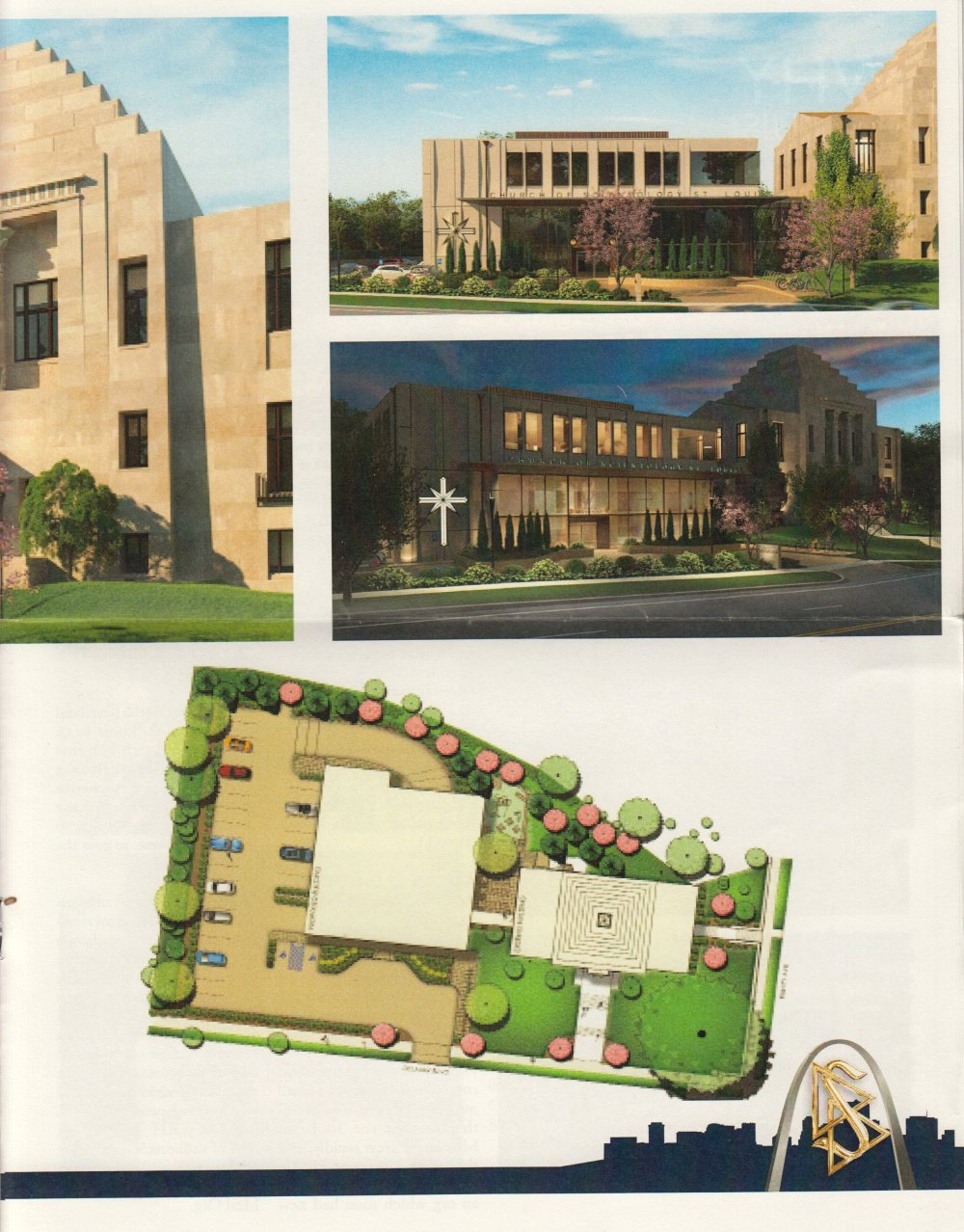 But they do have a "Why St. Louis" thingie to offer…
Some history that might get you excited about giving money to the historical society, but nothing to do with why an ideal org is needed here as opposed to Des Moines.
Speaking of which — if this org is the "gateway to the heartland" and has been around for 50 yers, how come there aren't any other orgs in the Midwest (except Kansas City)? Why hasn't this "central org" opened up dozens (hundreds by now) of missions which grew into orgs? That is was Hubbard said was supposed to happen? Again, it's the missing playground's fault.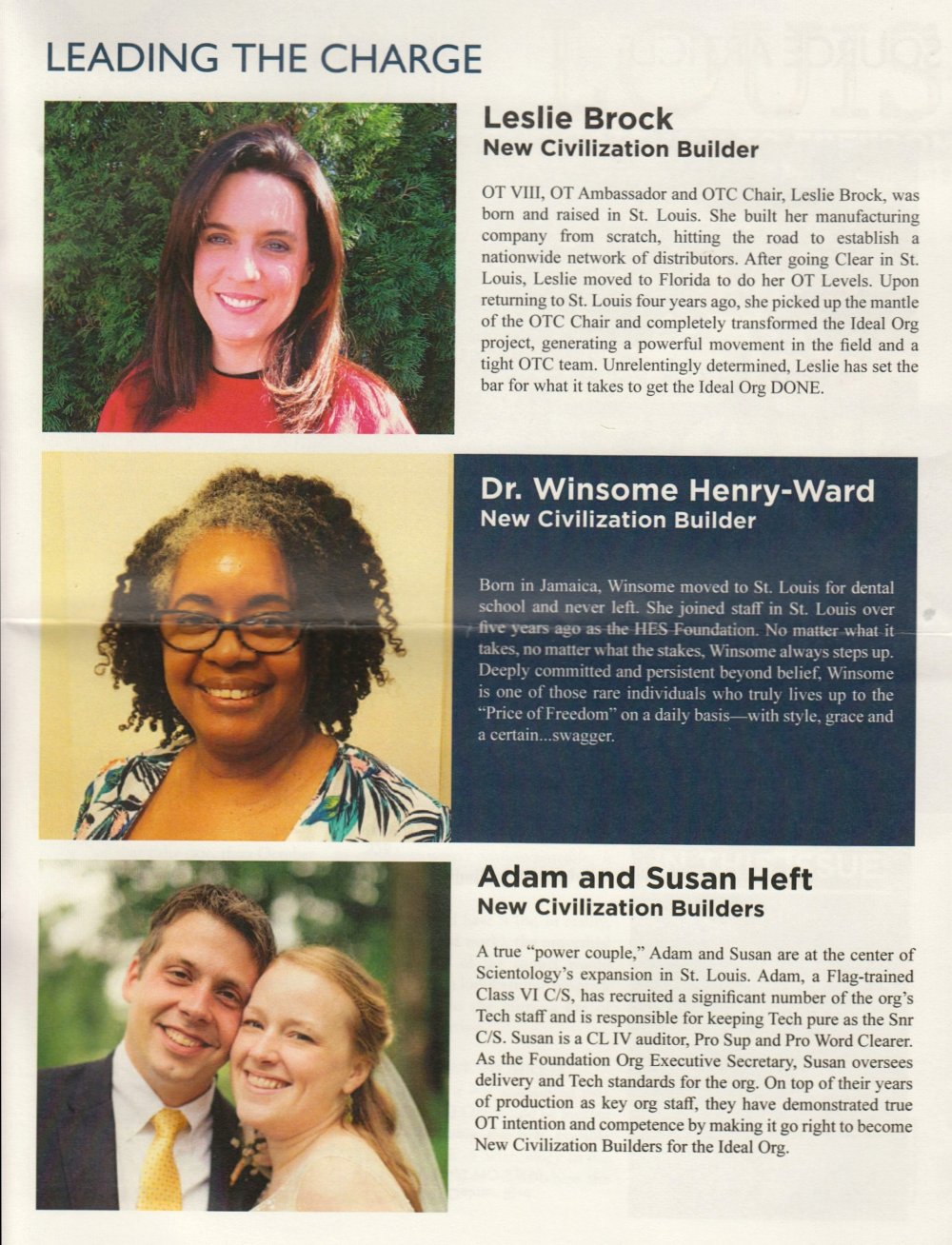 These glowing shots of happy, smiling people miss those who have gone bankrupt trying to finance this ideal org wet dream. And those who have avoided bankruptcy but put themselves into financial peril. They've got nothing to show for their sacrifice other than a few certificates. And if they don't toe the party line, they will find themselves unable to even enter the building if it does ever get done, just like Bert and Lynne Schippers, big donors to the Seattle Idle Org who never got to see what their money paid for.
Scientology, thy name is scam.