You can glean a lot from a single promotional item as the bubble world of scientology continues to shrink and they increasingly lose track of what they are actually saying.
Let's take a look at the latest Moneywinds seminar promotion piece and the blurb they sent out with it: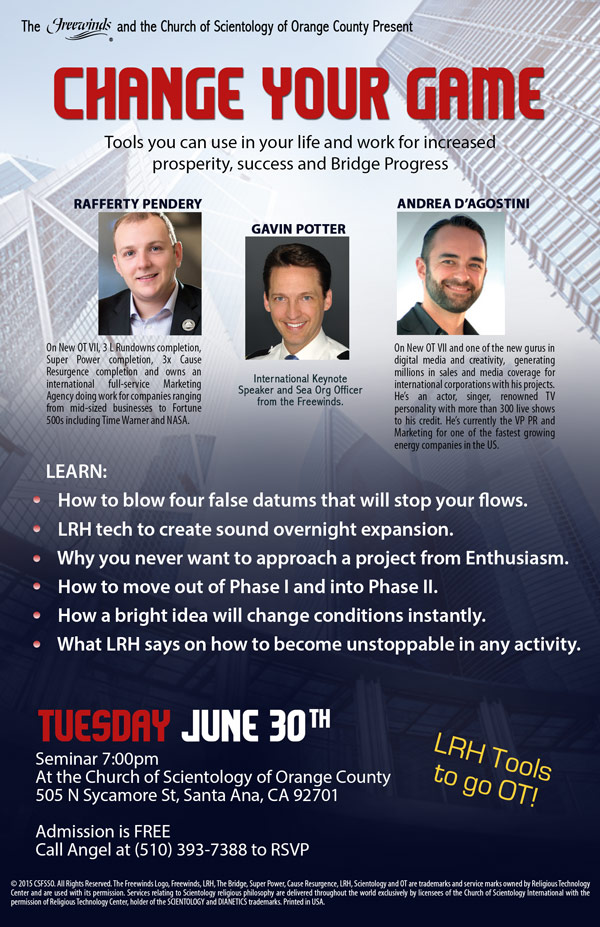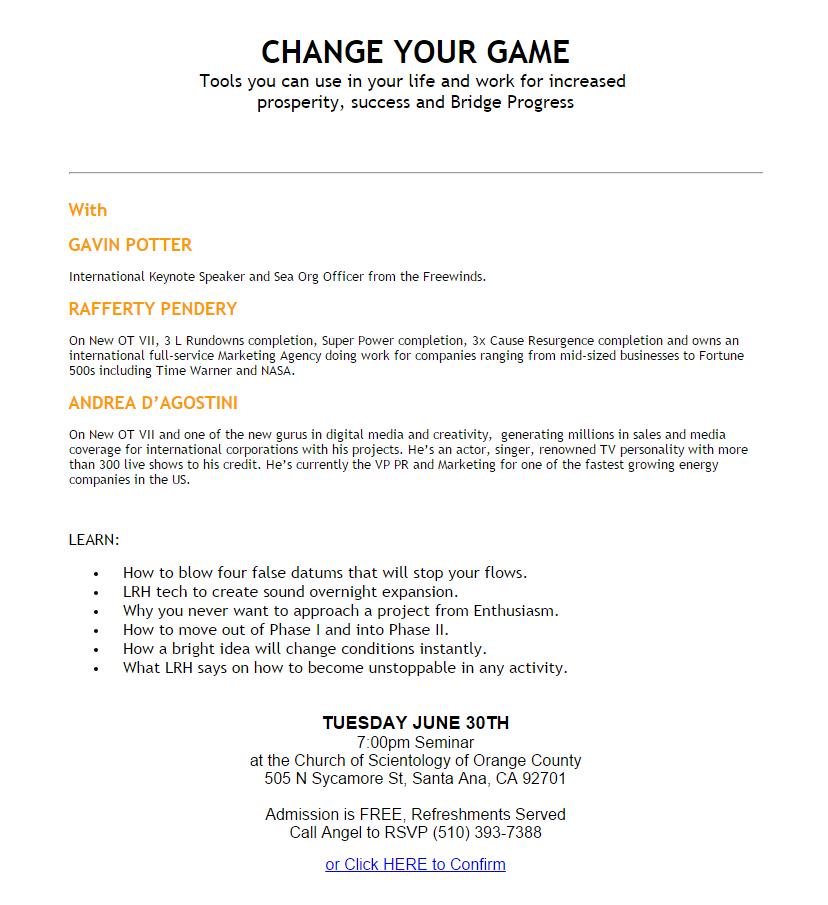 First, isn't it just a little odd that the two "other" speakers apart from the International KeyNote Speaker and Officer from the Freewinds have their case level listed? It's never been an outpoint to anyone that the majority of people who are "running the church" at "top levels" are not even clear, let alone OT. I would bet that after 25 years in the Sea Org (or however long it is) this international speaker and D/COB for Poster Images is NOT OT…. This would be like the cardinals in the Vatican not having ever participated in Holy Communion.  It is such a huge, crashing "departure from the ideal scene" that nobody can confront it. It's relegated to "we don't think about that."
Of course, like EVERYTHING the Moneywinds does, this is oriented around making money so you can hand it over to them. Now these two "others" are the models of success, and they are supposedly OT VII — why have they not done OT VIII? Either they are "OT VII" (now redefined to being "on or through the level" and they are actually "in progress" on Solo NOTs and they are not really "OT VII") or they are the antithesis of everything they are claiming to lecture everyone else about. They finished OT VII and decided they no longer wanted to hand over any money to do OT VIII, instead they got smart and decided to get other people to hand over THEIR money and they will make commissions AND have total "ethics protection." Maybe that is "Truth Revealed."
Third, how in one year can Rafferty Pendery be a "3X" Running Program completion. Seriously? He has done it 3 times in a year? I know he doesn't work and is supported by his mother in law who finances his life and bridge, but apparently he literally has nothing to do other than run around a pole. I would love to read his 3 success stories side by side "I am totally at cause," "I thought I was totally at cause, but now I know I really am," "I was at total cause and then I decided I was not at total cause so I causatively decided not to be at cause so I could do the Running Pgm again so I could be total cause over not being cause." And finally, "I am really looking forward to doing this 4X because number of times over the material equals asserted certainty of success story."
And let's take a quick look at Andre D'Agostini. He promotes himself on the internet as the VP PR and Marketing at American Power and Gas LLC.
A quick Google search brings up this: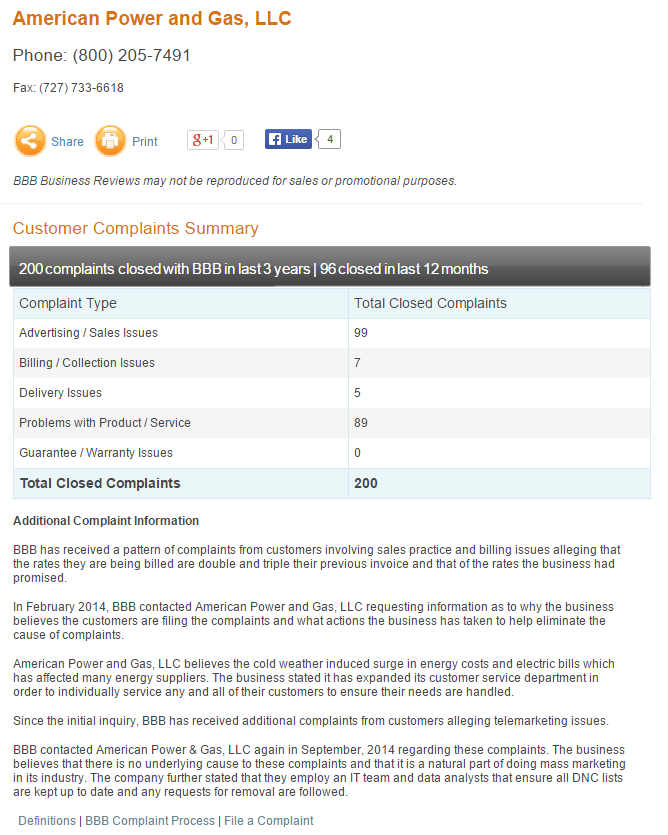 Seems like he might be better off staying on the job and changing conditions at America Power and Gas, not lecturing others on how they should handle their lives.
And isn't it just the slightest bit odd that if this guy is lording over this massively expanding company he has time to flit around the country doing seminars with Rafferty and Gavin? You would think he would be busy, especially when his company's PR is not too good…
So, I would say that none of these 3 have anything to recommend them as leaders of a seminar on anything.
But this is a fundamental principal in scientology. You can be an expert on anything if you can toss off a few LRH quotes. They are like magic potion or invisible cream. And it is such an accepted part of the mindset of a scientologist that it is perhaps the hardest thing to break free from. People continue to "quote LRH" and begin their sentences with "LRH says…" and "look for what Ron said" even long after they leave the church.